To sustain the livability of the world, people must bring changes in their daily life. Sustainable fashion is one of the things people need to accept and practice. As fashion is something we cannot exclude, some special behavioural changes can bring revolution in fashion industries for the sake of sustainable fashion. The Web Capitals presents the fundamentals of sustainable fashion. 
What is Sustainable fashion ?
Fashion industry is one of the most growing and popular sectors in the world. Every person is directly connected with this industry which is highly hazardous to our environment and can lead to the worst consequences such as climate change, global warming etc.
In this fast changing world, a famous phrase is 'fast fashion'. It is a system that allures the consumers to buy more and for that, the industry has to keep producing cheap and environmentally harmful products. Modern fashion industry is responsible for large scale water pollution, carbon emission and other environmental threats. This can be controlled by the introduction of the practice of sustainable fashion.
The term, sustainable fashion, refers to something way more than just fashion. It includes the environmental ecosystem and human rationality in consuming and using fashion related products. Sustainable fashion means, using eco friendly raw materials and limited production and consumption in the fashion industry that are environmentally ethical. Sustainable fashion industry, is a goal for the present fast growing fashion industry. The fashion industry right now, needs a significant change to contribute to social justice, environmental protection and saving animal lives.
Embracing sustainable fashion
People are attracted to fashionable products and it's natural to be. The fashion industry and media coverage of fashion icons, with the fast changing and growing fashion world, are impacting on the expectations and consumptions of the general customers like us. We as consumers are attracted to new clothes and fashion items which is the main catalyst for maximum production and maximum wages instead of high environmental hazard.
As concerned citizens of the world, many people have chosen an eco-friendly lifestyle where they follow a minimal lifestyle and limit their fashion consumption in concern of the betterment of the environment and contributing to the preservation of the planet. There are many activists, continuously working and raising their voice to make people aware about the importance of concern about the fashion industry and its effects on the climate. Here are some factors to follow, in order to create a minimal and sustainable lifestyle embracing sustainable fashion.
Donating for sustainable fashion
Sometimes, when we have a big collection of clothes, we are prone to get rid of them and many people choose to simply throw away their used clothes. Mainstream clothes carry non-decomposable materials such as plastic, colour and other intoxicating products that are highly problematic for our environment. Sometimes the abandoned clothes cause disturbance to the natural animal shelters and their living. One solution for that is to find people who are in need of clothes or agencies or NGOs who work for donating clothes to the needy people. In such a way, one can save the environment and help others while contributing to positive social and environmental impact.
Sustainable fashion and recycling
One of the major concerns for the fashion lovers is that they'd run out of new fashionable products. Which is partially true because it takes a good amount of money to buy new clothes and fashion accessories for every occasion or even for daily fashion. It is not even practical to expect new materials for everytime and is unethical towards the ecosystem as well considering how harmful the textile industry is for the environment. Recycling old fashion resources can help the fashionable people to create and sustain their existing resources without harming the environment or contributing to the consumerism of fashion products. In this way, one can create unique and personalised products for themselves which can enhance their fashion sense and creativity at the same time. This practice of recycling clothes is an example of sustainable fashion in daily life.
Collecting antique and vintage products is an established hobby among some people. Thrifting is a growingly popular concept among the fashionistas who want to buy quality clothes at a cheaper rate. The thrift stores are a popular concept around the globe. It's a blessing for the people who don't want to spend stacks on their fashion. People can sell their used items and they are cleaned and detoxed in order to be sold again at a cheaper rate.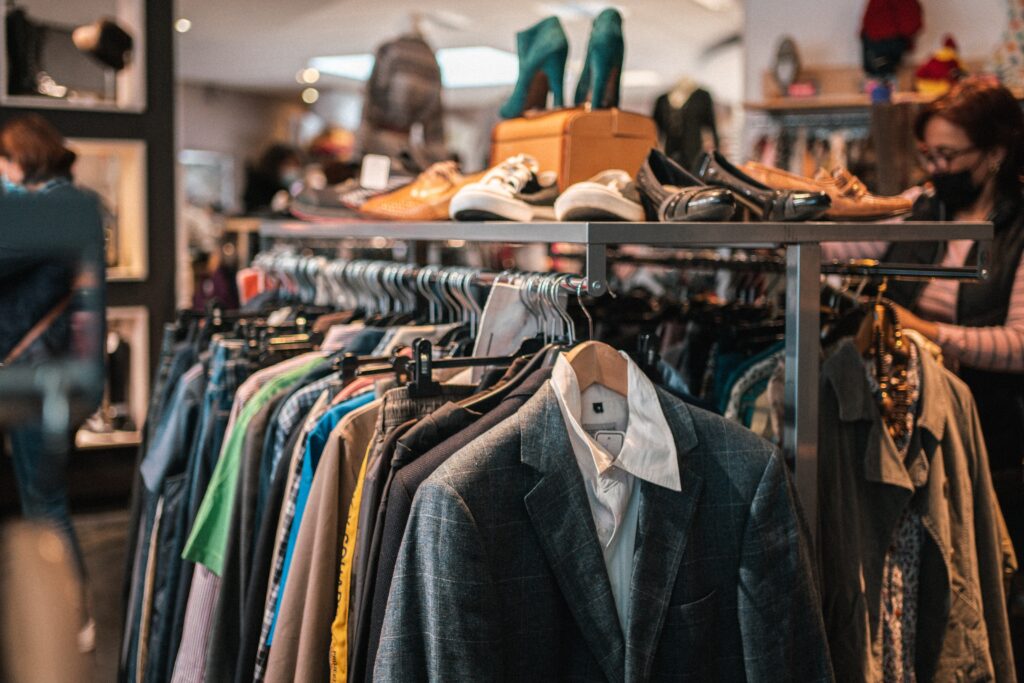 Thrifting and exploring sustainable fashion
Thrifting can be an amazing stop for the fashion lovers. The buyers are known of the fact that they are actually buying used clothes and are interested in this practice. There is a good chance of having great deals on luxury and vintage items used by celebrities and even billionaires. People are even excited to buy and explore the thrift stores in search of their next fashion element.
This practice of collecting used and vintage fashion items, are necessary in order to bring a positive and sustainable change in the daily life of people.
Sharing and renting as sustainable approach
Another fun activity one can do with fashion is share or rent items. There are many uprising clothing renting businesses being popular as they let you rent expensive and exclusive clothes. The point of this is to save money for buying exclusive outfits for every occasion but to be able to borrow for less and return the outfit when the occasion is over.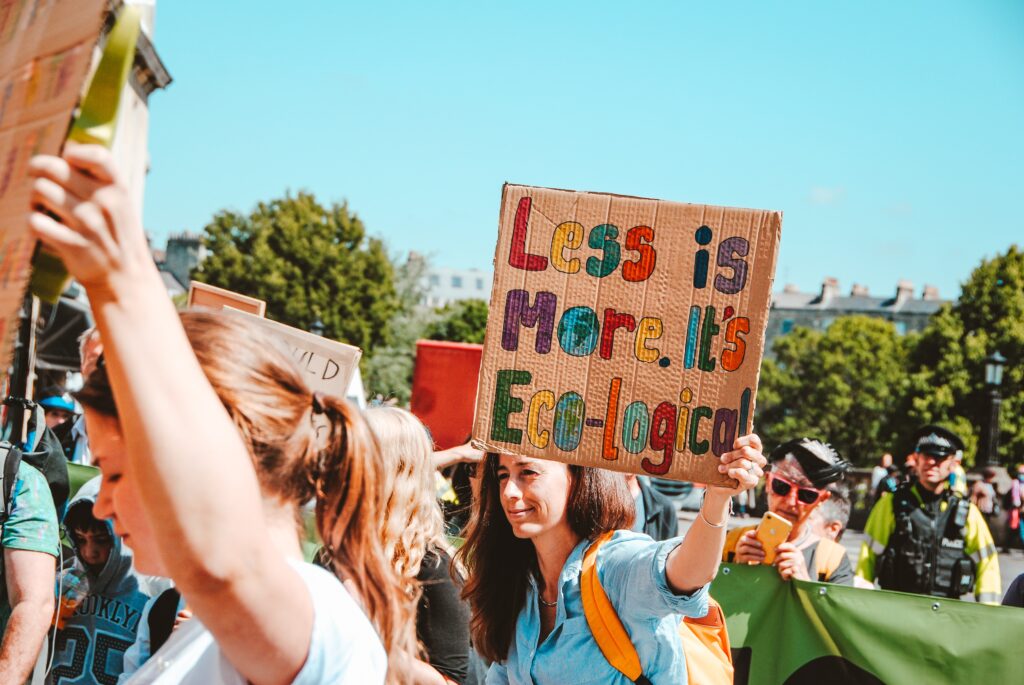 This saves money and space for the customers. Also, limited consumption, positively impacts on the production. Mainly, there are some certain occasions which require some certain type of clothes like wedding parties, prom, and other parties. Basically, the clothes people wear on these events are not something to wear everyday and most people don't like to repeat clothes for these festivals. So, renting clothes can solve the issue with unique and cheap outfits in every occasion making one step closer to sustainable living.
Also, sharing the special outfits with family and friends, contributes in creating a sustainable habit and strengthens the relationships as well
Promoting sustainability
When one takes up a certain habit or lifestyle for good, one should also make people aware about it. Promoting certain things is not always about marketing or media coverage but for better living as well. environmentally concerned people can spread necessary awareness among their connections about the importance of sustainable fashion at this time. This will also be a big contribution in saving the planet.
Also, sustainable fashion is a concept that the media and market should support to grow and get more exposure to people. There are various brands around the world which are promoting and producing environmentally friendly fashion items for their customers. Brands like People Tree, Mother of Pearl, Levi's and tentree. Brands like Stella McCartney, promote and use sustainable raw materials for the production of clothes.
Other famous fashion brands like Zara and H&M are also moving towards the sustainable fashion revolution as well.
Many social media influencers, fashion vloggers are working on promoting the purchase of eco-friendly fashion products. The followers or audience can get the idea of eco-friendly sustainable living and fashion from the influences of famous people as well. This way, the popularity of this ethical fashion or sustainable fashion, can be increased among people.
Eco friendly fashion accessories
Fashion is not necessarily limited to clothes only. Along with clothes there are many accessories that add star to the best outfits. The sustainable use of those accessories can help us to build a sustainable fashion habit and help saving the world.
Makeup products
Makeup items are the prominent items of fashion industry. The production of non-toxic and vegan makeup materials can help living a sustainable life. to lead a sustainable life, it is advisable to use toxins free, organic makeup products. One can use vegan makeup, which is made without harming animals, to ensure a sustainable approach. . This way one can contribute to the ecology while being trendy and fashionable.
Eco friendly tote bags
Bags are one of the most important elements for fashion. However, many bags are made with harmful fabrics or animal leather. Tote Bags, jute bags or boho bamboo bags, can be chic substitutes for the leather bags or bags made out of harmful products. Tote Bags are gradually becoming popular all over the world which is a positive change for the fashion industry.
Same goes for belts. So, Instead of using leather material, people can buy products made of eco friendly material or even artificial leather.
Plastic free accessories and sustainable jewelleries
There are many plastic made fashion accessories . As plastic is one of the most harmful elements for earth, people should avoid the use of plastic. Rather, metal, fabric or beads products are more durable and sustainable for the environment as well.
In the case of jewelleries, one can accept recycled jewellery with recycled metal like gold and silver. Items like gold and diamond requires intense mining. The process of mining is often dangerous and harmful for environment. The use of artificial pearls also should be limited cause pearls are made in a hostile environment compared to the natural ones.
How sustainable fashion can save the environment?
Fashion industries are highly dependent on the textile factories and mills. Textile factories are something that are the major production hub for the fashion industry of the world. This is responsible for massive environmental degradation. The industries are prone to pollute the entire area around the factories including the natural resources. . They are definitely responsible for a huge amount of carbon emission, contributing to global warming. Water pollution is another relevant aspect of this particular industry. For practical examples, the readers may look around the nearest fabric factory and its environment. The discharge of heavy chemicals, including lead and mercury, directly causes destruction of the riverine ecosystem in water bodies.
If the textile indutries follow ethical production system, then we can control the environmental degradation. The concept of ethical fashion can lead to a sustainable practice of fashion around the societies.
Building sustainable society with sustainable fashion
The sustainable fashion movement impacts on societal issues as well as environmental. With the growth of the sustainable fashion movement, it creates scope for fair and ethical labour. The work environment will be eco friendly and the labourers will have access to ethical behaviour from the companies. Reduction of carbon footprint, perseverance of animal rights and social bonding are also some societal aspects of this movement. With the rising popularity of sustainable fashion and the concept of recycling and sharing, the people from the society will get more chances to bond with each other. Sharing among family and friends will broaden the path of better relationships.
Last but not the least, by maintaining sustainable living and especially sustainable fashion, we can leave a livable world for our future generation. Our future generation can have a healthy and sustainable world to breathe in. Let's embrace the nature and try to live sustainably