GORUR GHASH: One outfit at a time, tickling the humorous side. Gorur Ghash is an online fast-fashion clothing business headquartered in Bangladesh that stands out in the industry due to its unique name and blend of humour and fashion. Gorur Ghash was founded in 2014 by Nahiyan Naser and Rafe Rais Hannan as a Facebook page that sold posters. After Rafe's departure in 2017, Nahiyan 'joined forces with Ali Sakhi and Fahim Islam Sehtab to transform it into a fashion brand.
Gorur Ghash's first debut as a fast-fashion clothing brand was pretty discouraging. The team faced reality when their initial items failed to meet expectations. Working with different suppliers, adhering to stringent quality control, and conducting vital market research on their products all contributed to establishing the brand's basis.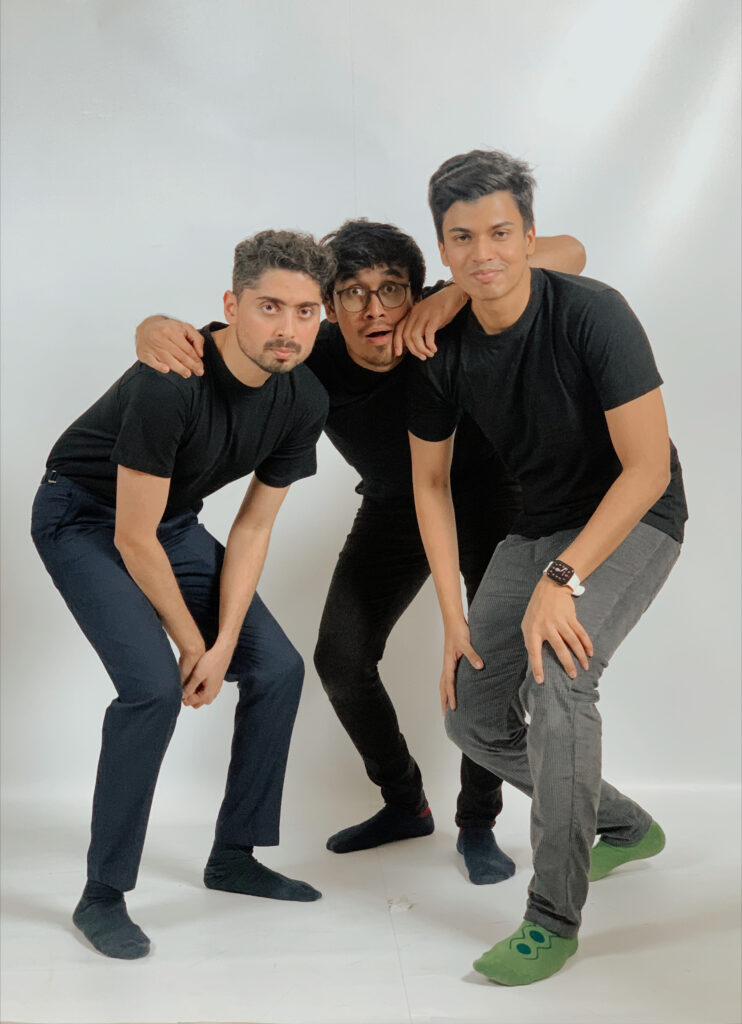 Gorur Ghash's Managing Director, Nahiyan Naser, Chairman Ali Sakhi Khan, and Director Fahim Islam Shetab propelled the brand to popularity in 2018, primarily owing to their in-house videos' success. Today, the company delivers high-quality items at breakneck speed while tickling consumers' humorous senses.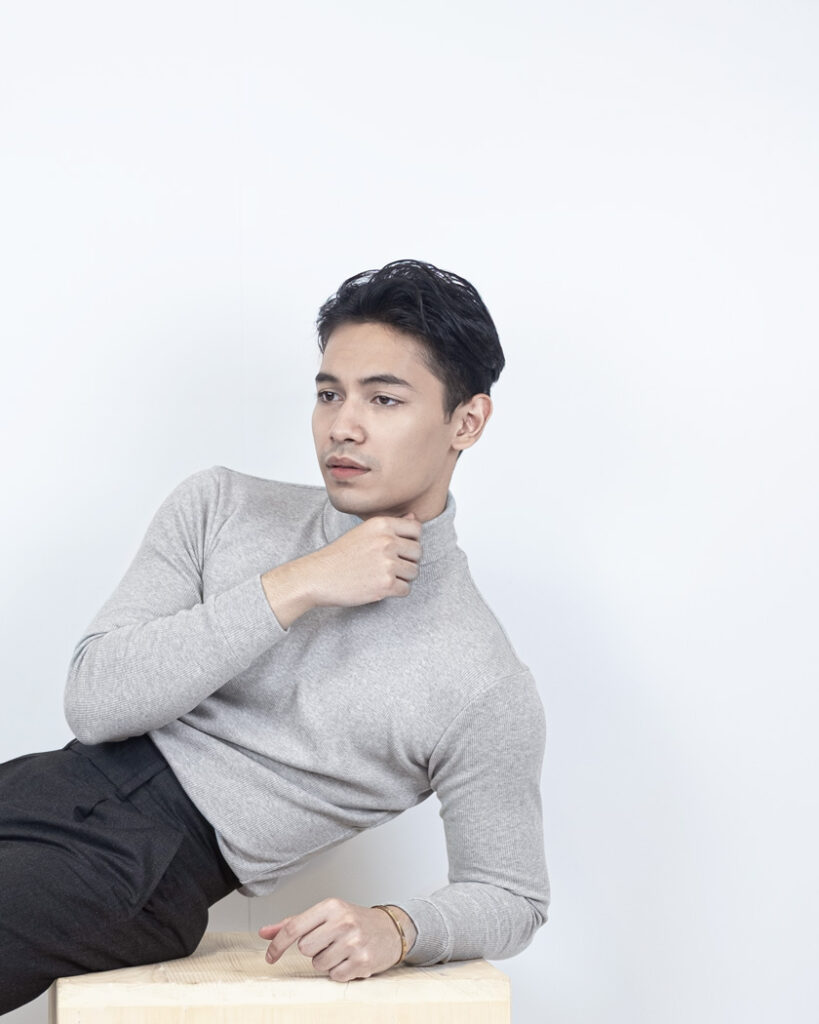 What's the story of your brand?
In an exclusive interview with The Web Capitals', the brand owners explained their journey. Gorur Ghash was founded as a poster company in 2014 by Nahiyan and Rafe. As dynamic high school students, they catered to customers who could order custom-made wall posters: of anything, be it favourite bands, teams, movies, you name it.
However, around 2015, Rafe left the business, and two years later, a new chapter began for the Ghash. Gorur Ghash was transformed into a fashion brand in 2017 when Fahim and Ali got on board. Thus formed a team of 3 friends with a knack for fashion and the drive to create something of our own. This also meant we had a sizable initial capital too: a GRAND TOTAL of…BDT 33,000. So we started small and learned from experience. The first drop was a massive flop as we got defective products that didn't even have size labels!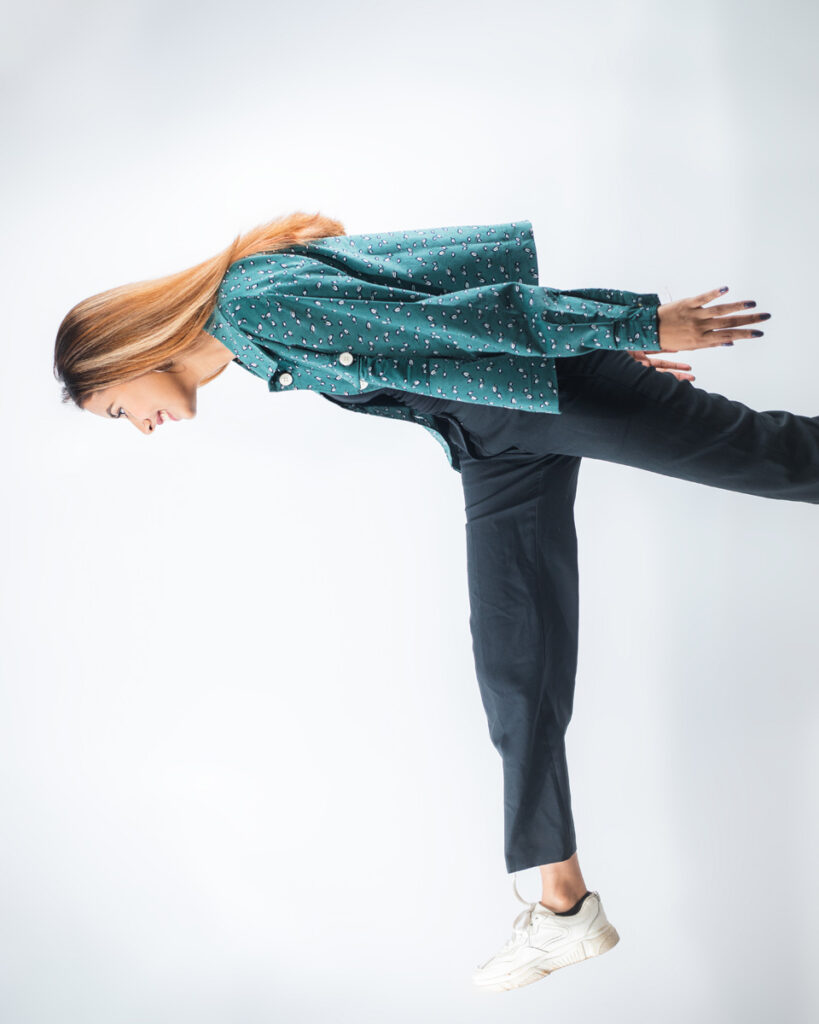 But we learned over time. We learned from experience. Over time we learned more about fabric, thread, stitches, machines, people and a lot else in this ecosystem. We cultivated trustworthy relationships with suppliers and partners to make a system that works. Point to be noted, none of us had formal training in fashion or textiles, and thus the learning curve was steep.
Technical things aside, we found an outlet for our creativity. In fashion, it is a commonplace to experiment with designs and fabrics, which we did. But what ticked for us is experimenting with marketing. Our usual witty personas found their way into our brand identity, creating something unique. The reactions of humorous netizens further encouraged us to be ourselves. Our campaigns, videos, and captions always had a witty and clever spin. We even had a quiz for people to figure out which flyover they are!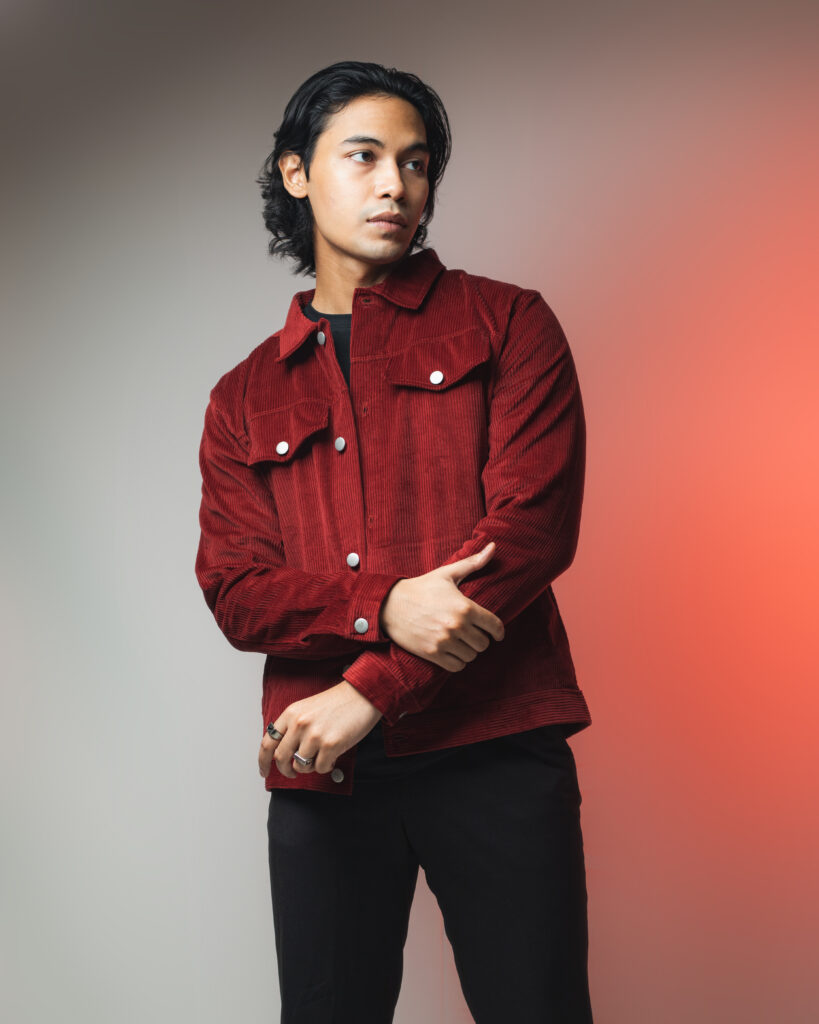 Fun fact: We had to fix our first trade license because the official mistakenly put our name as "Gorur Mangsho". Also, in our early days, people often thought they were being pranked when our delivery agent called, saying they had a delivery from Gorur Ghash.
Today, we continue to strive for growth. Thankfully covid is a thing of the past, but newer challenges await, such as absurd economic conditions, an energy crisis and a literal war. But as always, we must improvise, adapt and overcome. With grace and humour, of course.'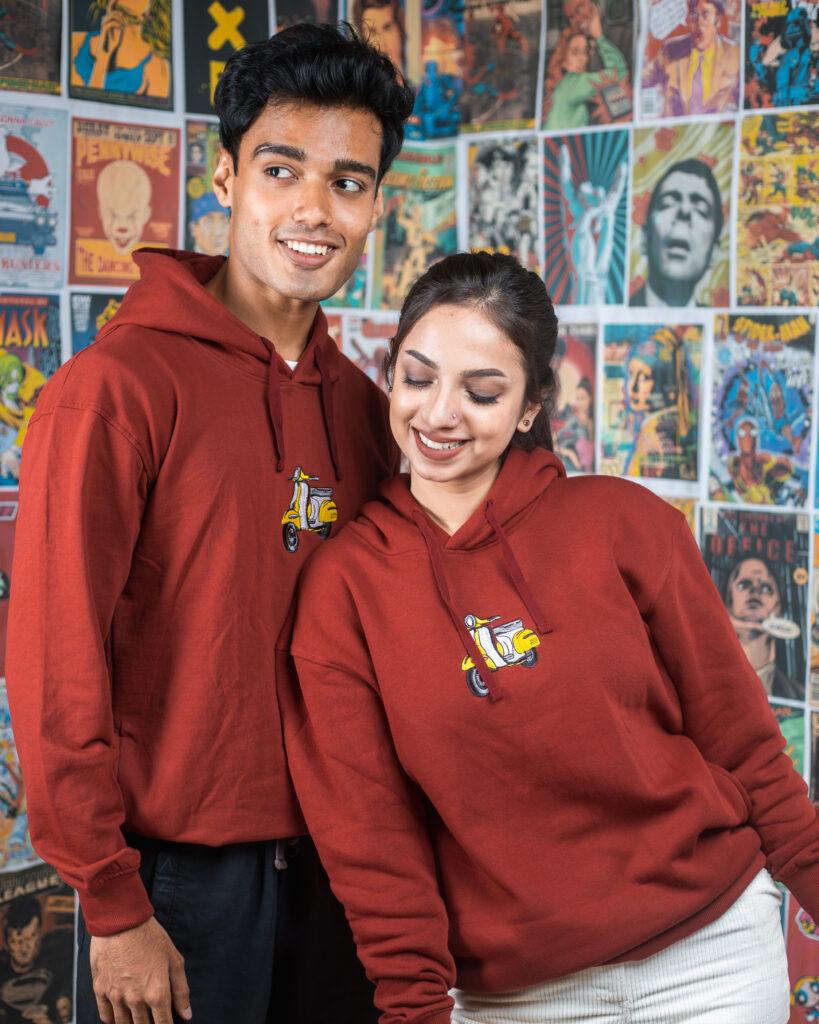 What is your 10-year plan for your brand?
Furthermore, they share with The Web Capitals their plans to become a household choice for a fast-fashion clothing brand in Bangladesh and beyond. We plan to expand to newer audiences and age groups and bring them quality and affordable fashion. We love experimenting and innovating and hope to give our "disciples" fruits of that. Yes, we call our customers that. Plus, we aim to expand globally. We are currently on Amazon US and are introducing international delivery soon. We plan to create a strong foothold internationally with our designs, proudly made in Bangladesh.'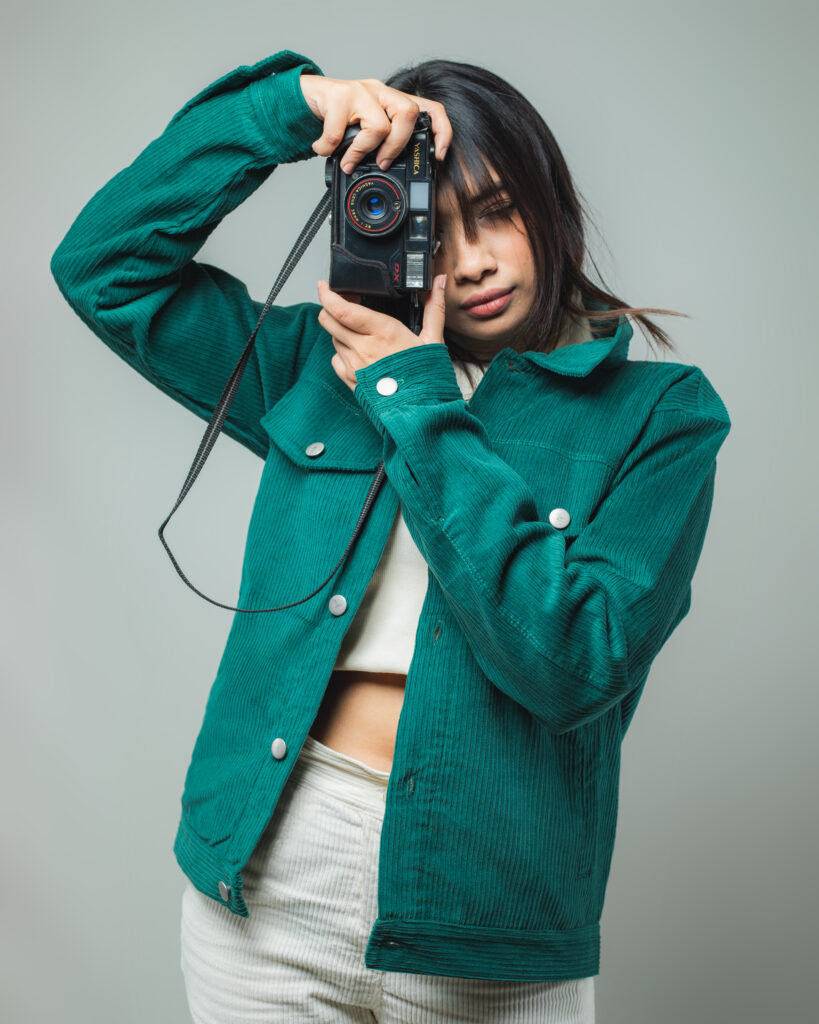 FAST-FASHION CLOTHING: PRODUCT ASSORTMENT AND PRICING
Gorur Ghash sells a wide variety of clothing and accessories for all seasons. This includes t-shirts, shirts, tops, pants and accessories. They also have trendy winter wear in the form of turtlenecks, hoodies and unique jackets. Their Tote bags have also become very popular among students- accessories and t-shirts start at BDT 400, while the rest begin at BDT 1000 for all sectors. Gorur Ghash's branding and marketing approach, which targets teenagers and young adults aged 15 to 30, portrays the brand as a fun and personable label recognised for its eccentric designs and offbeat phrases.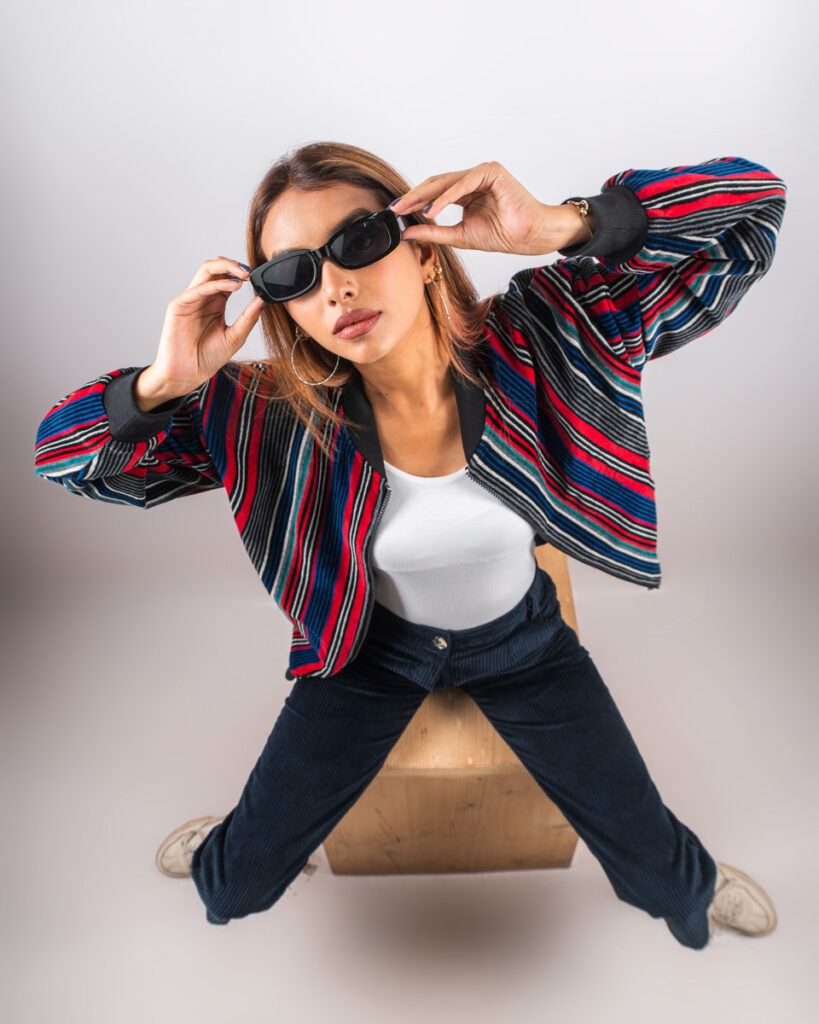 "We place a high value on product design." We like to try out new designs, form factors, and fabrics. For example, the corduroy jackets we introduced in 2017 stood out in the Bangladeshi market due to cord usage in that unique form factor. On top of that, comedy is an integral part of everything we do, from naming items to making videos to reacting to consumers," Fahim Islam Shetab, Director of Gorur Ghash, told Apparel Resources (AR) in an exclusive interview.
Gorur Ghash's efforts to distinguish their items in the market are founded on humour and dependability. The brand also intends to include current trends and pop culture allusions for enhanced relatability.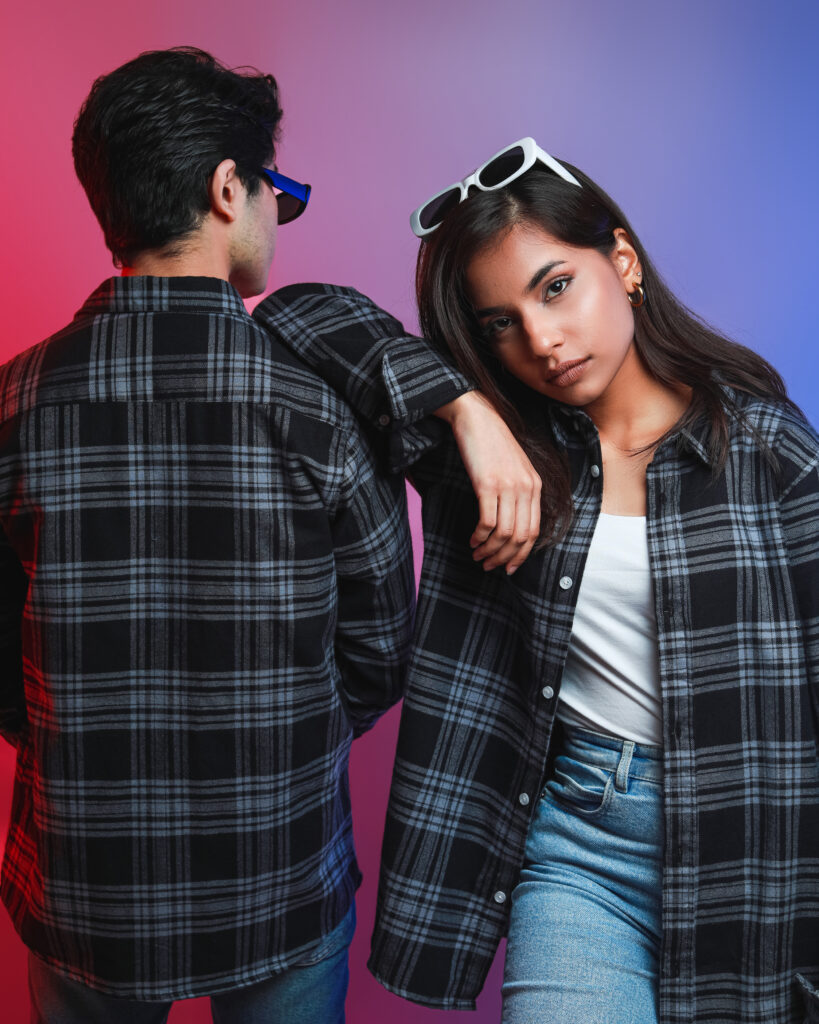 Fast-Fashion Clothing: Sourcing & Manufacturing
All clothes and accessories are produced and manufactured by Gorur Ghash, which works closely with its partner manufacturers to bring Gorur Ghash's design sensibility to reality. Their partner industries are all located in Dhaka, Bangladesh.
"We work with a wide range of fabrics, including but not limited to viscose, cotton, silk, georgette, linen, flannel, corduroy, and fleece," Fahim explained, adding, "We do not own or operate facilities to produce these." However, we collaborate extensively with textiles and other partners to source these."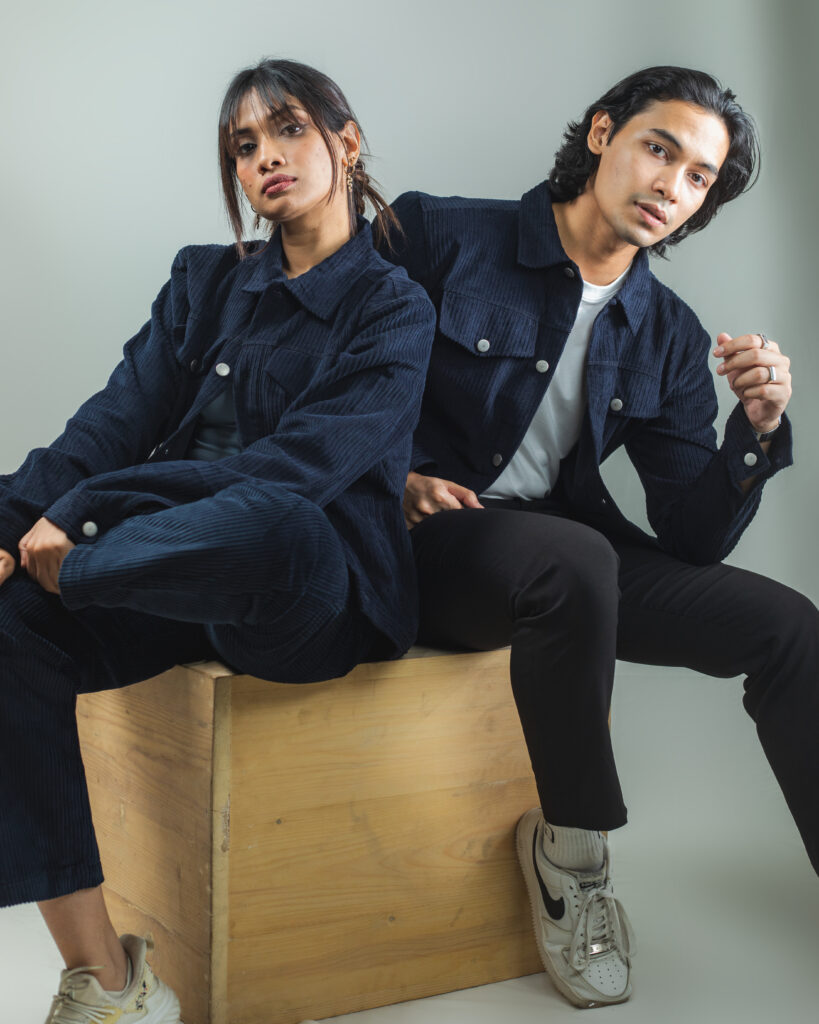 To assure quality for the quantity Gorur Ghash produces, the brand sources most of its raw materials from export-oriented textiles and manufacturers. Furthermore, the firm also sources fabric from China, which isn't made in the local market.
The company also provides fast doorstep delivery of its items. The brand has an effective inventory management system, which helps them to be more efficient and save operating expenses. Gorur Ghash keeps its things at its warehouse in Bangladesh. Furthermore, the business stocks its items at Amazon's warehouse facility for their Amazon US operations.
Gorur Ghash aspires to be the standard bearer for DTC companies founded in Bangladesh, as well as for excellence in the online fashion market.
Gorur Ghash now operates online through their official e-commerce store www.gorurghash.com, as well as their Facebook page and Instagram account.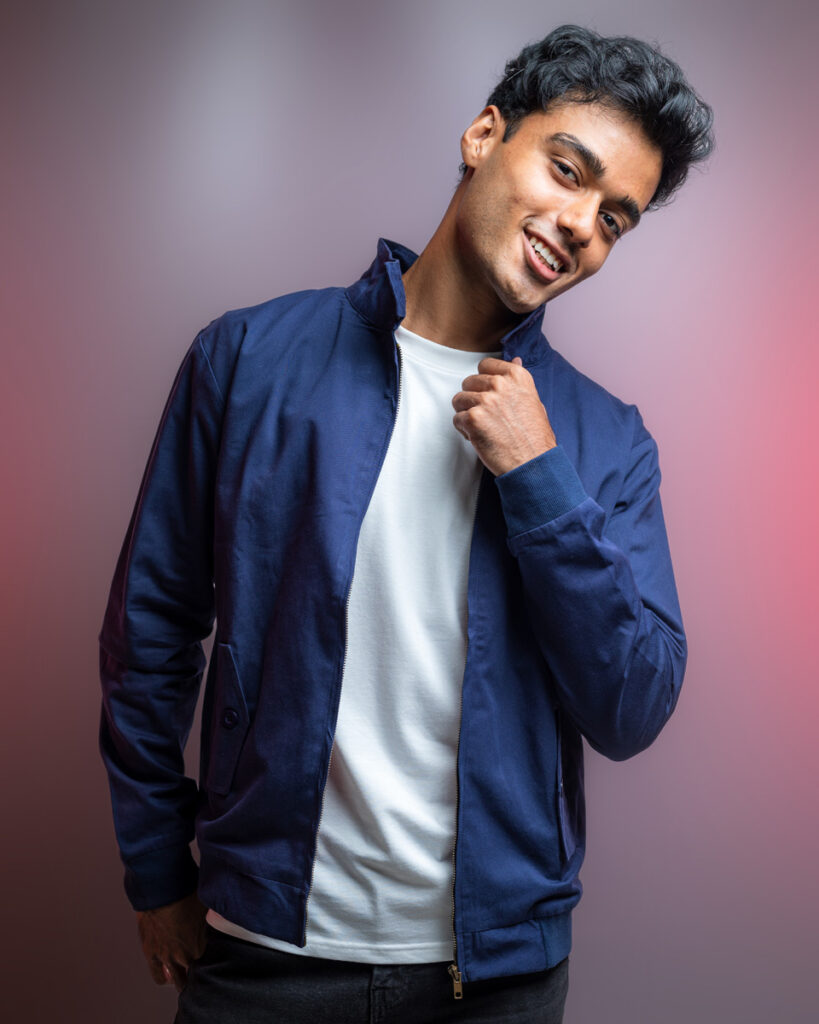 Fast-Fashion Clothing: Harrington's classic series and chores
Jackets are frequently the first item of clothing that the public notices, so having various colours and materials available to coordinate with shirts and trousers is essential. Gorur Ghash clothing designers are aware of this, and their coats are available in several colours, from beige to brown and blue. The business generally keeps to conventional colours, but its vibrant summer jackets and eye-catching shirts appeal to the energetic and unusual. It's a classic item worn by some of history's most fashionable men. When you think of Steve McQueen, you usually picture him in a button-down with his Harrington collar up. It only gets a little clearer than that. Although, in their Harringtons, James Dean and Elvis Presley would give him a run for their money. Labels are aware of its continuing popularity, which is why so many Harrington-style coats are available now at Gorur Ghash.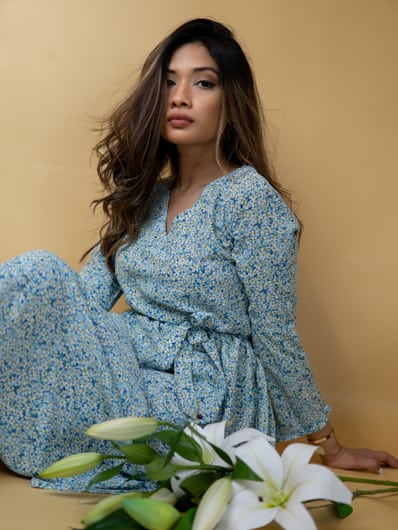 Because of the light georgette fabric, these flowery dresses flow gently with each step, while a ribbon cinches the waist to create a traditional fit-and-flare style. It's made of a light georgette fabric with a quirky flower motif splattered over neutral colours. Wear yours with pumps and a clutch.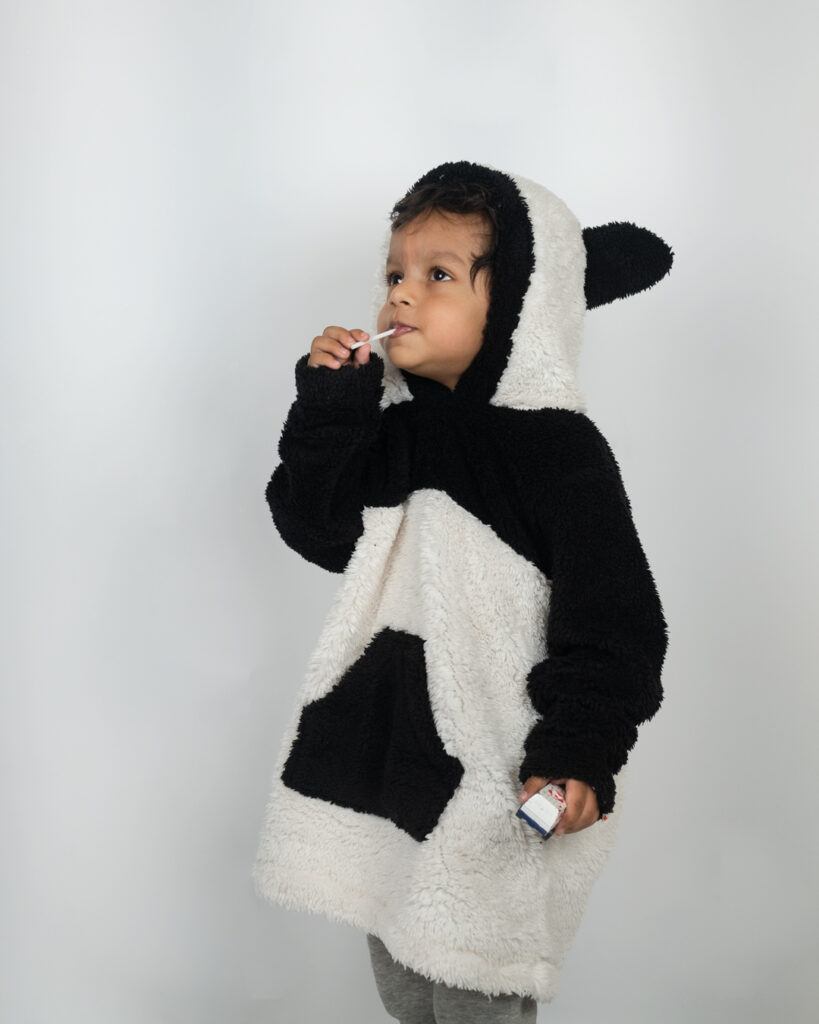 The Baby Hoodie, made of soft, cuddly fleece with attached bear ears and fold-over mittens, blends essential warmth with an unmistakable elegance. Your child will enjoy crawling around in it, and you will appreciate how fresh it appears after a wash. They'll Never Stop Exploring Featuring features that make it easier for them to explore further — an attached three-piece hood (with tiny ears) keeps little ones toasty and safe, while fold-over mittens at the cuffs make it easy to gear up.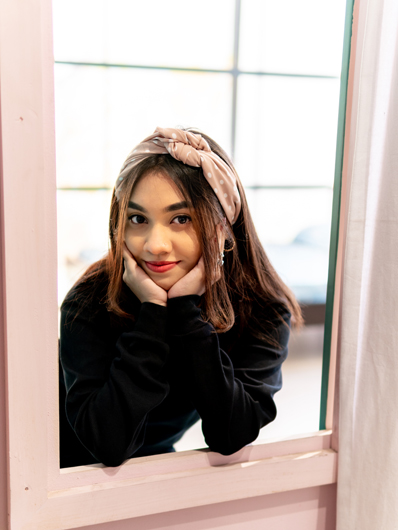 Add a gorgeous floral wrap to your accessory collection that can be worn in various ways for a flexible year-round essential. In the cooler months, our women's scarves will keep you warm while still looking elegant. Choose from Gorur Ghash's exclusive range of vivid block colours.
A tote bag is a big, typical bag with handles that protrude from the pouch's edges. A colossal tote bag can carry much everything, whether you're stocking up on goodies at the grocery, going on a date night, or looking for a new, laptop-proof hero. Are you looking for something incredible? Gorur Ghash has your back.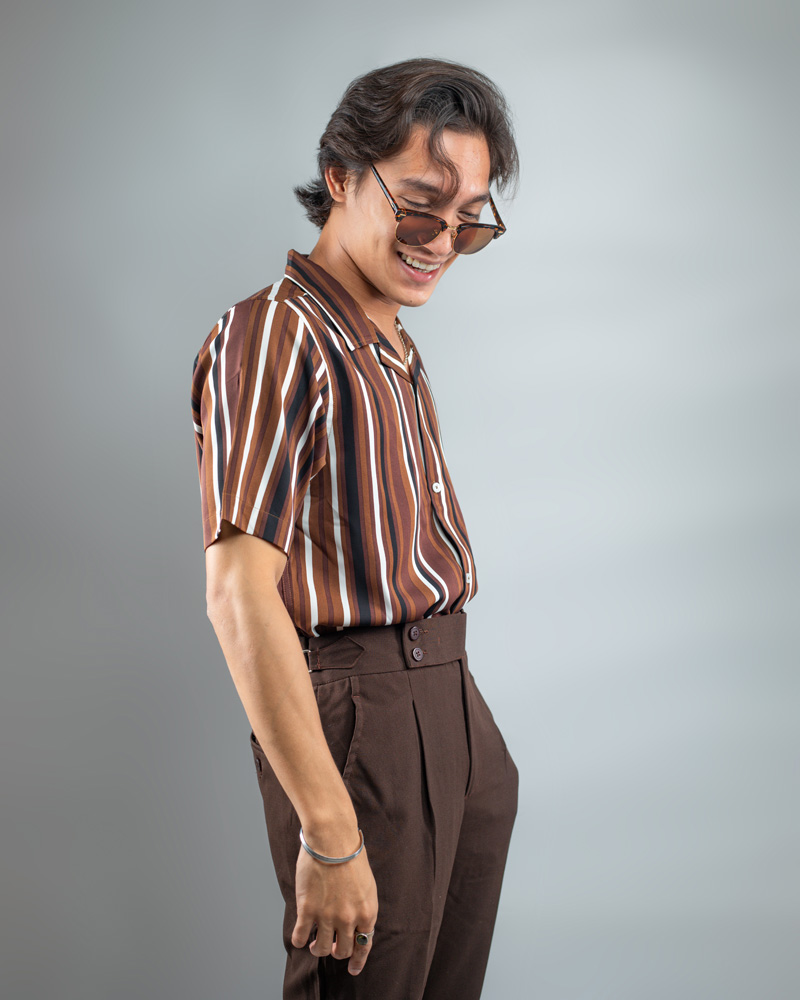 Find a shirt for any occasion, whether business casual shirts for the workplace, the modern collection with bolder prints and trendy patterns for a fun and simple shirt, or renewing your basic white shirts. For the frequent traveller, our collection is easy and practical for all-season wear. Look through their selection for a shirt that can be worn beneath a jacket or blazer but also looks great. Gorur Ghash got you covered.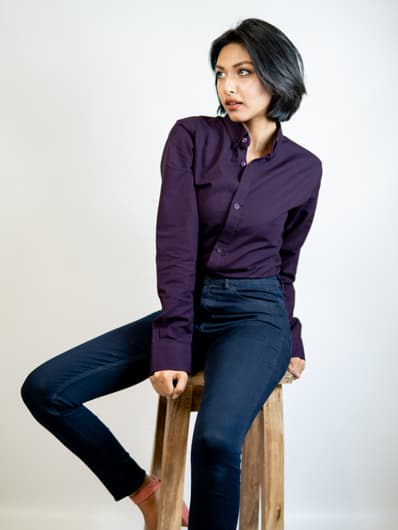 Fast-Fashion Clothing : Shirt For Women
With this creative selection, you may take on the current trends in women's shirts. Gorur Ghash's runway-inspired designs span from modern colours and large fits to delicate patterns and flowers, giving your outfit a summery mood that can be easily complimented with their sophisticated pants line. Gorur Ghash has your back.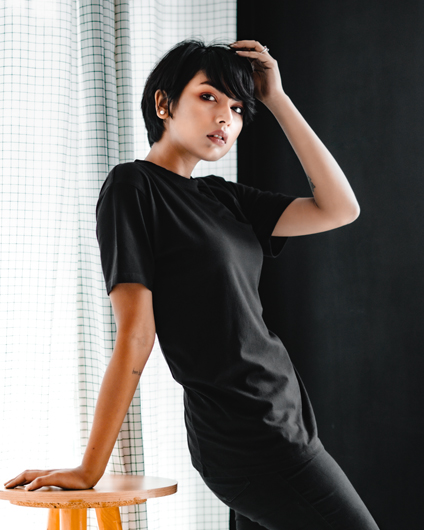 There's nothing better than a t-shirt if you're searching for something comfy and informal. Gorur Ghash provides a superb collection of minimal t-shirts in various colours and designs for both men and women. T-shirts, whether long or short sleeves, will always be an essential element of your outfit. They appear in all of our collections every season. In the summer, wear them over jeans or shorts; in the winter, layer them beneath a jacket, coat, or parka. In the meantime, they look lovely beneath a basic shirt or pullover! We recommend pure cotton for leisure wear, while polyester versions are great for sports since they allow you to move freely and are so easy to wash and dry!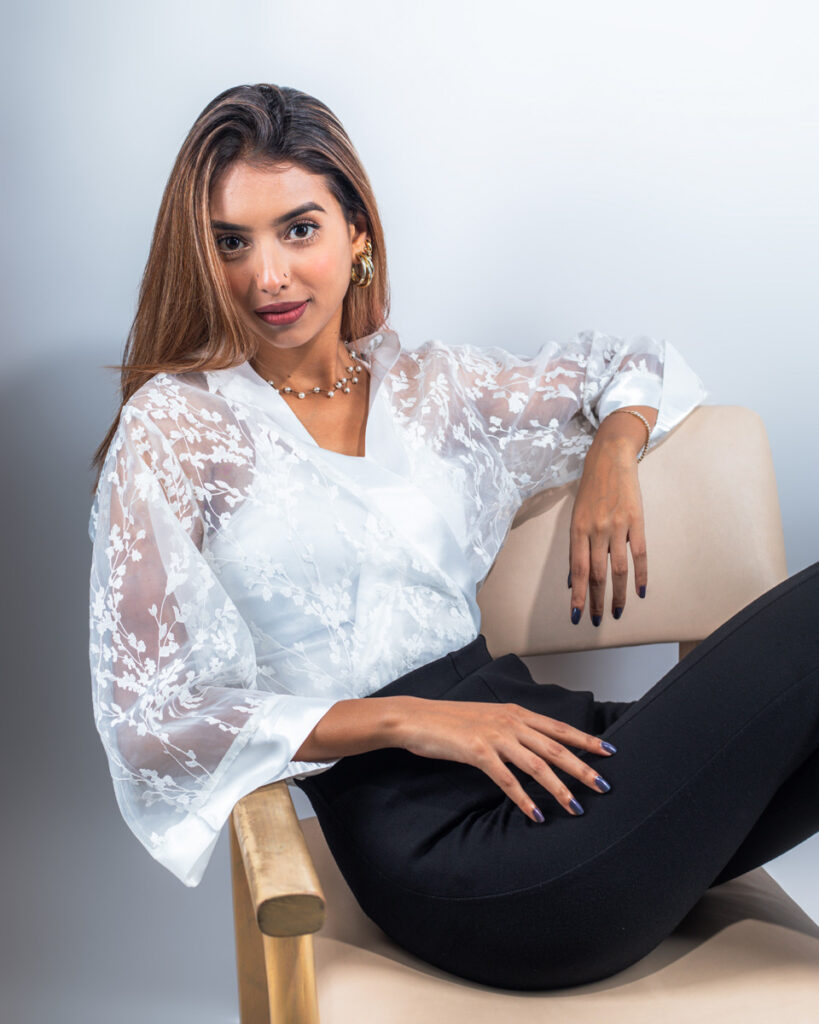 The kimono is all elegance, evoking the mystery and majesty of ancient Japan while hinting at a barely contained soul yearning for release. Gorur Ghash, enamoured by the mysterious realm, has a fantastic collection of Japanese kimonos, offering the opportunity to travel back in time to an exotic and faraway region. These are suitable for any woman on the go, with free-flowing shapes, silky drapes, and wide sleeves.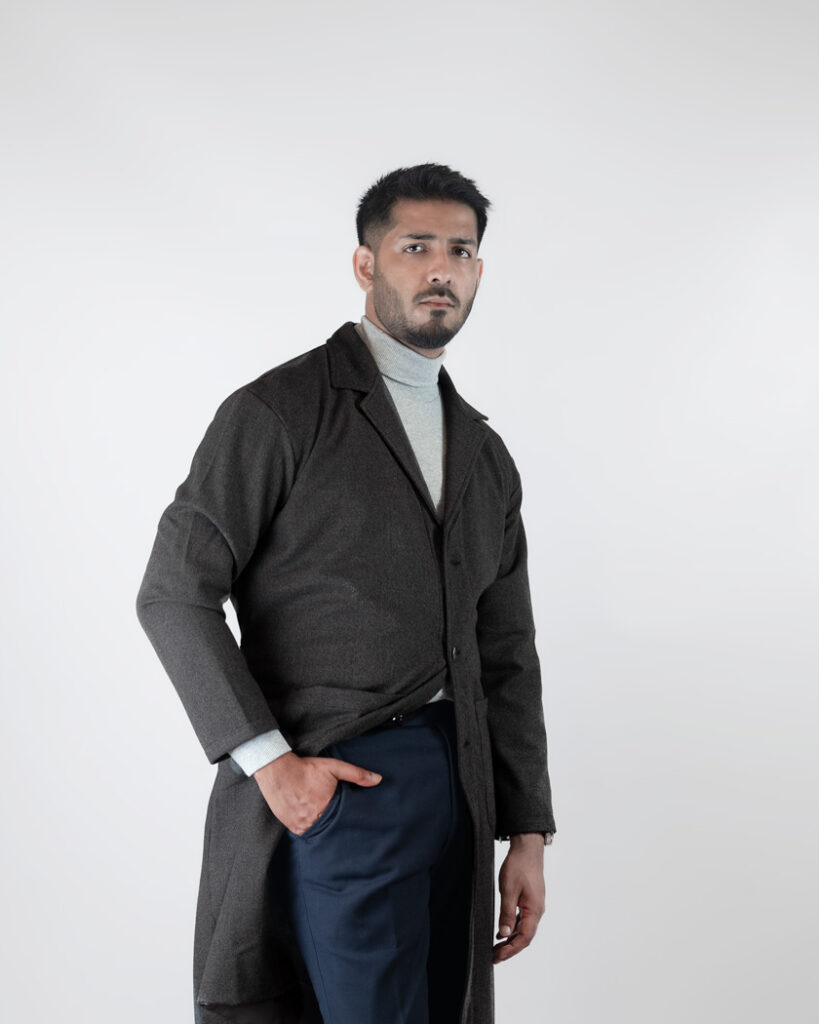 Men's Overcoat- a personality boost. : When the weather changes dramatically, it is time to consider replacing lightweight clothing with more durable and valuable items such as Men's overcoats. They embody refinement, majesty, and elegance, sending an unspoken but clear statement to the rest of the globe. When the weather drops, layering on your outfit is not the solution to trap heat. Investing in a high-quality overcoat is the most excellent method to stay warm while remaining fashionable. A coat protects you from the harsh winter weather and helps you seem dapper while adding another depth to your winter clothing.
Make your clothes winter-ready in no time: Don't allow the unpredictability of the weather to exhaust you; instead, be prepared and cover up with Men's overcoats, a must-have wardrobe piece that combines style and functionality. Men's Overcoats are a winter fashion classic that exudes respect and adoration when the weather dramatically swings. This is not something to be taken lightly because it is all about being protected in style. However, just because you're wrapping up against the cold doesn't mean you have to hide your style. Gorur Ghash's men's overcoats collection is for guys who wish to cover up while still showing off their flair.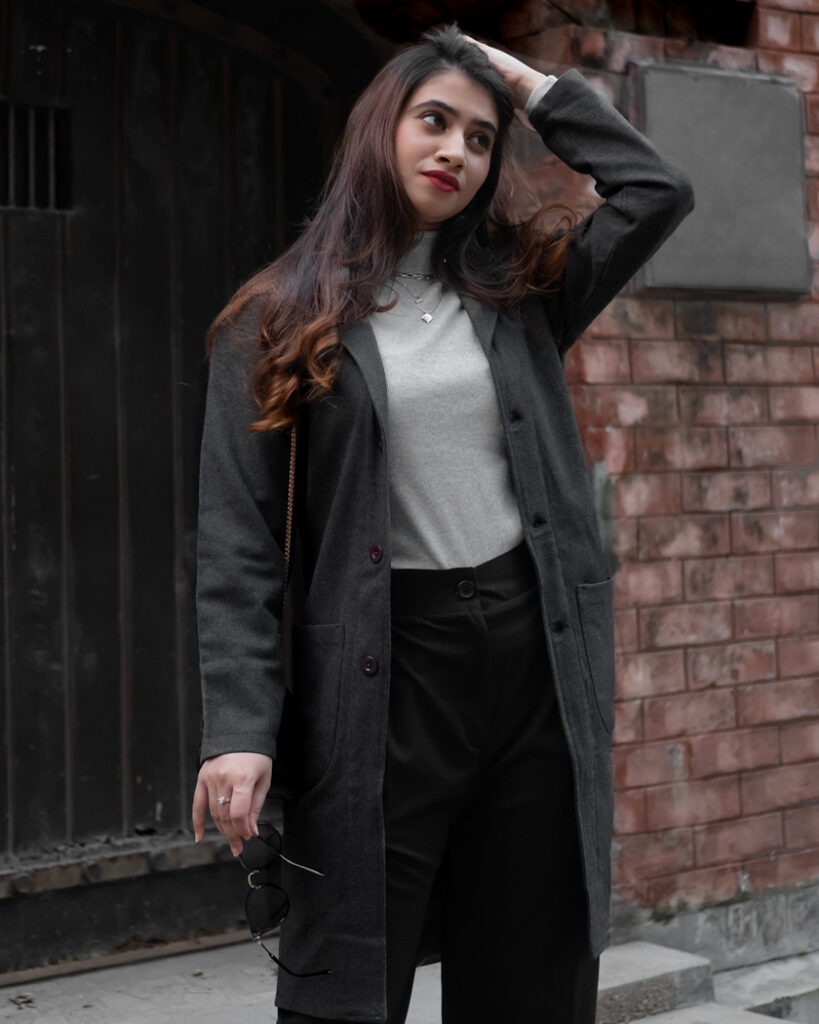 Fast-Fashion Clothing: Gorur Ghash's Overcoats Have Transitioned From Simplicity to Femininity
Gorur Ghash's collection of women's overcoat designs includes shockingly fashionable and feminine products, all while incorporating a current style sense. Ladies are looking for a coat that will keep them warm while also making them appear stylish rather than one that would shield them from the elements. Overcoats for women have long been a staple of every colour, style, and season. Gorur Ghash's innovative design for a women's overcoat modernises a traditional garment.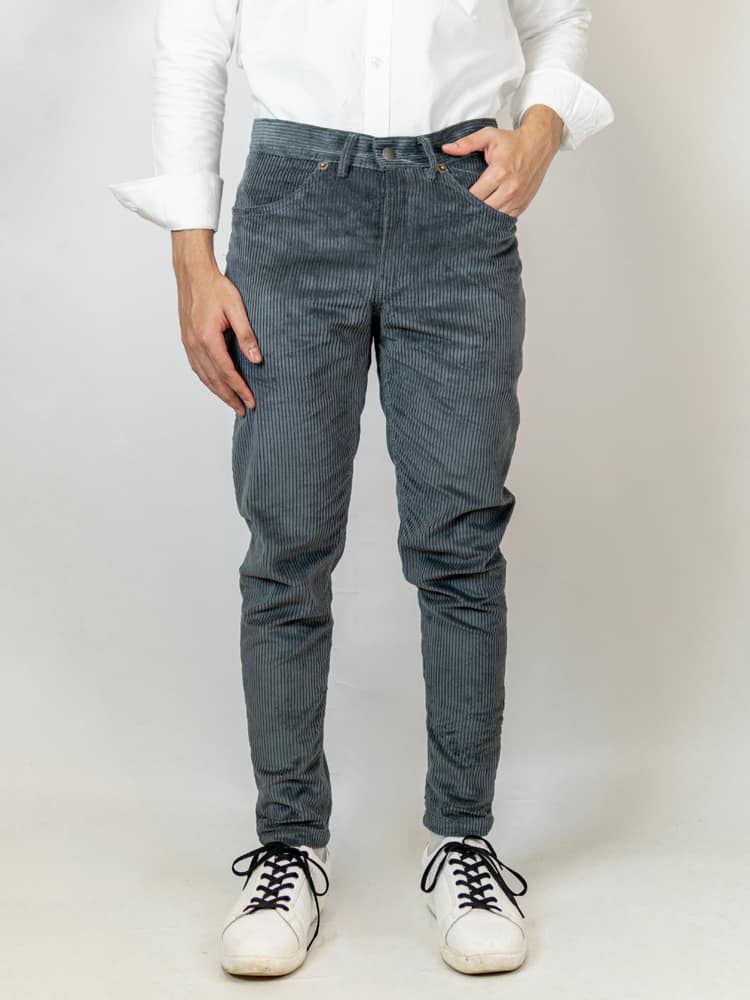 A fantastic pair of formal pants will never go out of style, so if you see them in your size and style, get them. Combine with one of their men's shirts for a sophisticated appearance to round off your sharp ensemble for a fraction of the cost. Choose from various men's casual pants to refresh your off-duty wardrobe. Gorur Ghash provides a fantastic selection of men's pants.
The trial, Exchange and Refund Policy
Gorur Ghash has an easy exchange policy in case the size does not fit, or if you find a defect, you can contact them within 48 hours after receiving the product. They even have a flexible try-on option before you make the purchase. Gorur Ghash offers full refunds within seven days if mistakes are made!
Follow them on