It might be challenging to stay productive and focused in today's fast-paced world. It's simple to lose focus and become diverted due to the continual barrage of notifications, emails, and other distractions. However, thanks to technology, we can now access various applications, which may help us remain on track and accomplish our goals. We'll look at a few popular applications in this blog article that can keep you motivated and productive.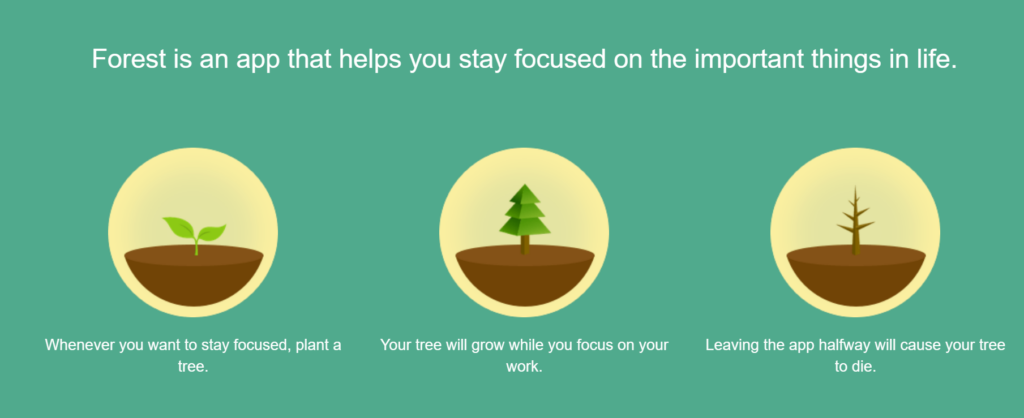 Build on the productive Forest.
The Forest is a cutting-edge productivity software that makes staying focused fun. The software motivates you to put down your phone by encouraging you to plant virtual trees that develop over time. Your tree perishes if you quit the app. Additionally, the app has a feature that lets you get paid in coins for each tree you plant. With the help of these currencies, you may buy actual trees that will be planted in the real world.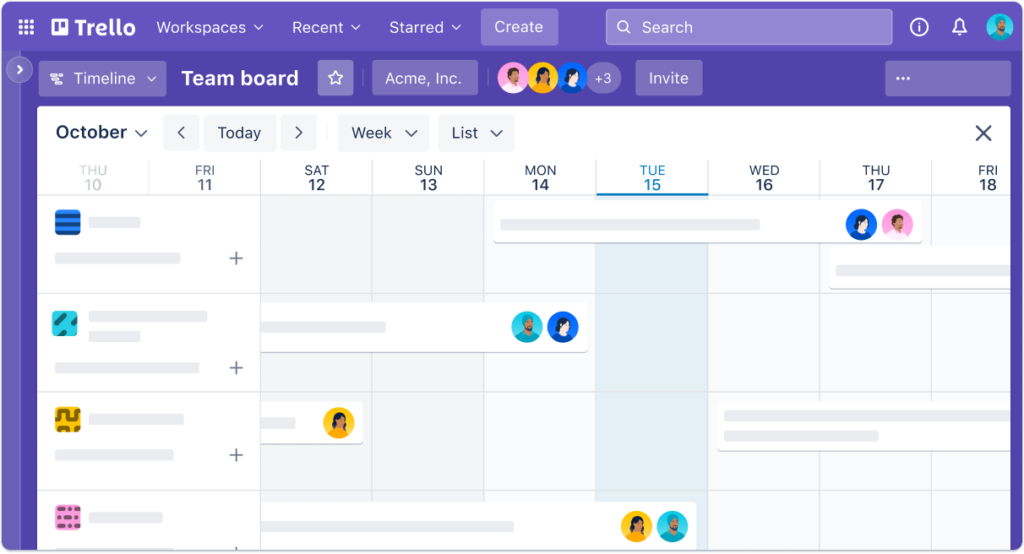 You may arrange your chores and projects on a visual board using Trello, a project management application. You may make lists, add cards, and reorder them to reflect your progress. You may assign projects, establish due dates, and work with others using a variety of capabilities in Trello.
Your Productivity Requires RescueTime :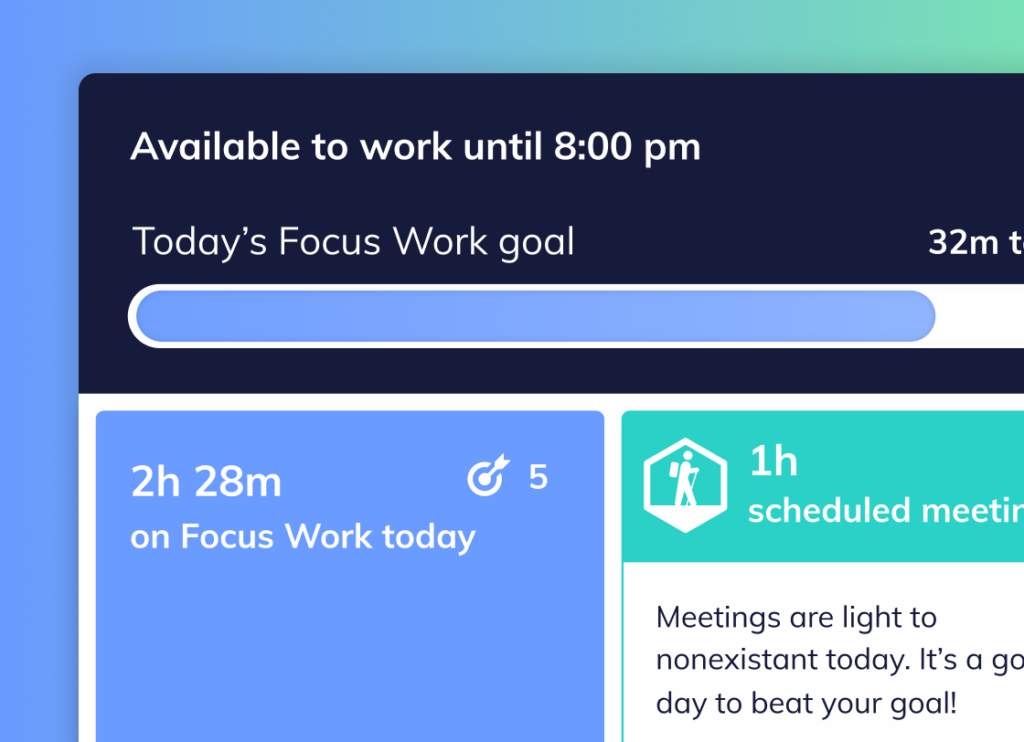 Using the time-tracking app RescueTime, you can better understand how you use your devices. The program monitors your time using different programs and websites in the background. RescueTime gives you a thorough report at the end of the day that details how you used your time. This data will help you pinpoint the areas where you're wasting too much time so you can make the necessary modifications.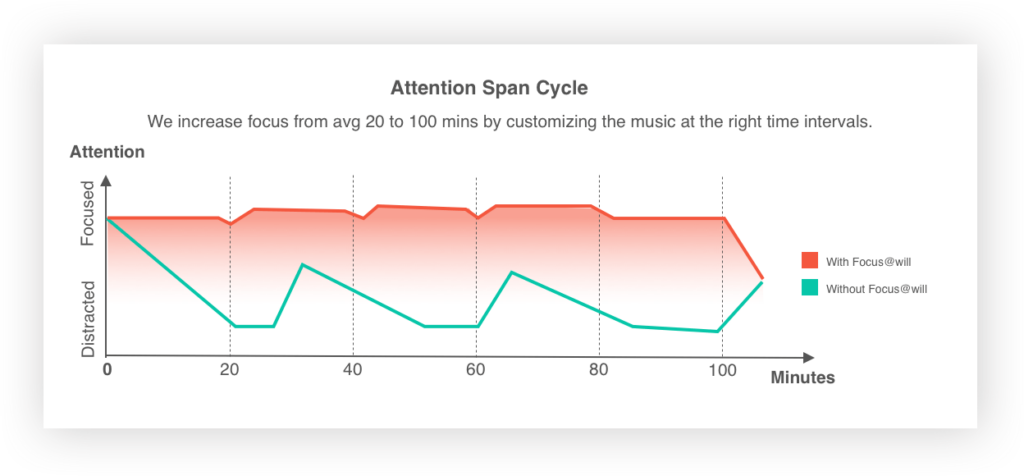 Using the music app Focus@Will, you can access personalized playlists to keep you focused. The software employs music based on neuroscience to improve focus and productivity. In addition, the app has several features that let you customize your experience and monitor your progress.
The Go-To Productive Evernote
The note-taking program Evernote may record and organize your thoughts and ideas. Add comments, photos, and tags to your material for straightforward searching. Several tools in Evernote also let you work with others and share your notes across several devices.
A meditation software called Headspace might help you become more focused and less stressed. The app offers you access to guided meditations and mindfulness activities anytime, anywhere. Additionally, the app has a number of features that let you monitor your progress and set alerts to meditate frequently.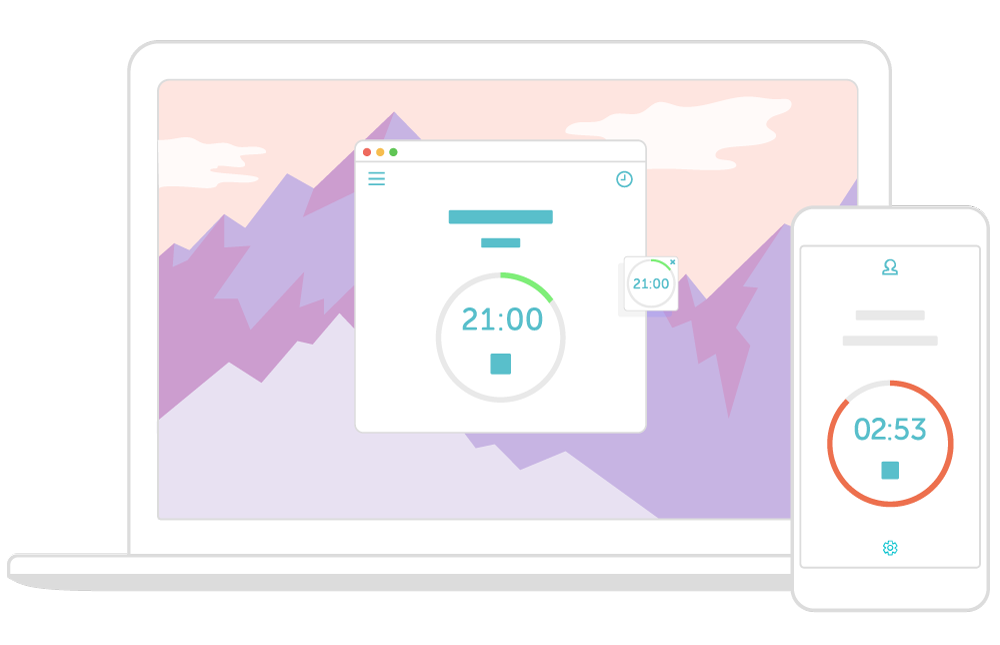 The time management tool Attention Booster employs the Pomodoro technique to aid in maintaining attention. For example, you may use the app to set a timer for 25 minutes of intense work and a 5-minute rest. You are allowed to take a more extended rest after four cycles. Additionally, the app gives you thorough reports that outline how much time you spend on each task.
With the help of the project management tool Asana, you can arrange and keep track of your assignments and projects. For example, tasks may be created, given to team members, and given due dates. Various tools in Asana also let you work with others and discuss your assignments.
For later viewing, you may store articles, movies, and other stuff with the bookmarking tool Pocket. Thanks to the app's ability to sync across several devices, you can access your stored material wherever you are. Various tools in Pocket also let you organize your information and tag it for simple searches.
Productivity in terms of Cold Turkey?

With Cold Turkey, you can make blocklists of the websites and applications you find annoying and choose when they should be prohibited. To keep you focused, the app also offers a "Strict Mode" option that stops you from pausing or changing the blocklist.
FAQS
What is the most effective & productive time management app?
A: Depending on individual requirements and tastes, several apps might be the ideal time management tool. However, some well-liked choices include Trello, RescueTime, and Focus Booster.
Do meditation apps work to increase concentration and productivity?
Yes, meditation applications help with concentration and productivity. Guided mindfulness exercises and meditations are available on apps like Headspace and Calm, which have been proven to improve focus and reduce stress.
Can Cold Turkey block all distracting websites and applications?
Yes, all distracting websites and apps you add to Cold Turkey's blocklist will be blocked. You may customize and regulate the app to a considerable degree, and you can restrict particular websites or applications at specific times.
Are there any productivity applications that are accessible for free?
Several free productivity tools, such as Forest, Trello, RescueTime, and Focus Booster, are accessible. While some apps may offer complete functionality for free with the option to upgrade for more features, others might only provide a limited set of features in their free versions.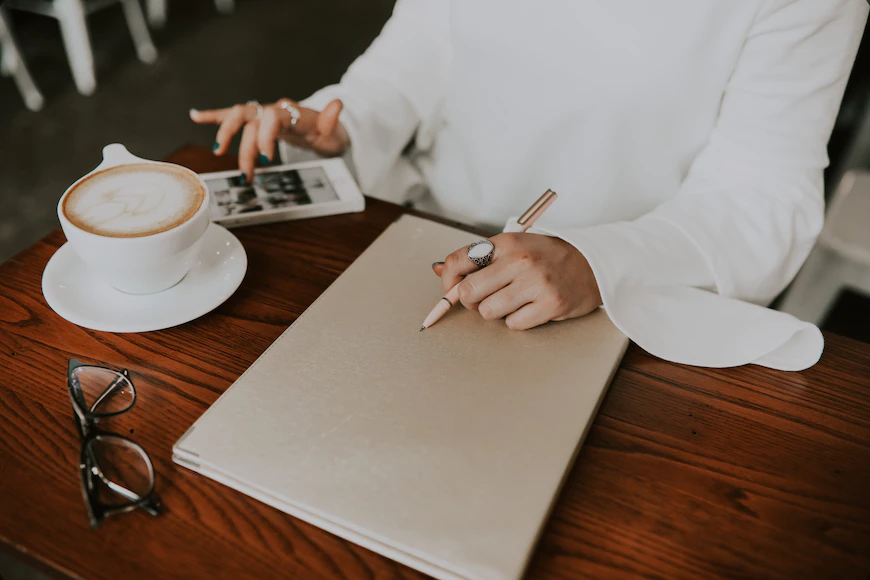 Productive and focused? What's the guarantee of these productivity apps?
The effects of productivity and attention applications on people's work habits and general performance have been the subject of much research. A few conclusions from academic studies and research publications are as follows:
According to research in the Journal of Medical Internet Research, healthcare professionals who used a meditation app for eight weeks performed better in attention and working memory (Wahbeh et al., 2018).
Research conducted by the time-tracking software RescueTime, the average worker only spends 2 hours and 48 minutes each day on productive work, with the remainder going to meetings, email, and other non-work-related activities.
To sum up, there are several applications available that can keep you motivated and productive. There is an app for every purpose, ranging from time-tracking applications like RescueTime and Focus Booster to project management tools like Trello and Asana. While note-taking apps like Evernote and bookmarking apps like Pocket can help you organize your thoughts and ideas, meditation apps like Headspace and music apps like Focus@Will can help you reduce stress and improve your concentration. And the app Cold Turkey can save your life when preventing distractions. By utilizing these applications, you can take charge of your time and work more productively towards your objectives. However, it's crucial to remember that productivity apps cannot replace discipline and good work habits. Individuals must ultimately decide what suits them and their best work demands. For more updates, stay connected with the Web Capitals!