When we think about modest, fashionable pieces, we often shortlist our style from those Pinterest Pins but finding the exact right fit or modest, trendy pieces in Bangladesh was often a struggle with tailoring and fabric issues. We want to avoid that stress and shop reluctantly. This is where the renowned clothing brand Clothes Over Bae plays a major part by providing the best shopping solution for ladies.
" Clothes Over Bae's " is a brand that serves customers in all shapes and walks of fashion. All our designs are available in the plus-size body. They need more urban fit and unique designs for their modest consumer base.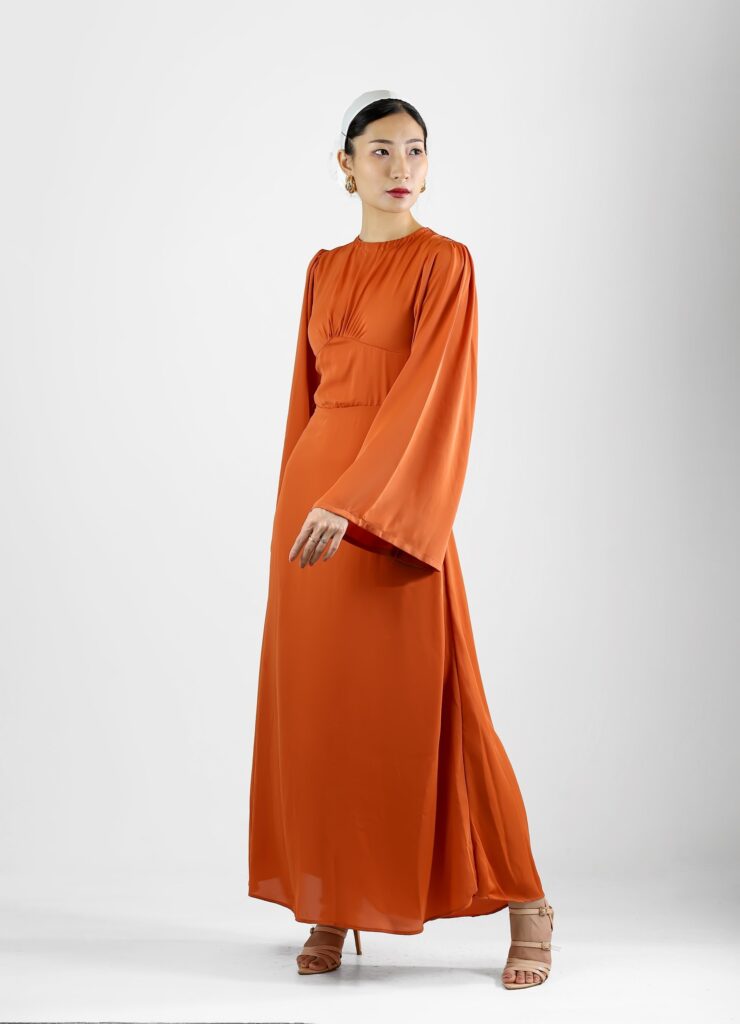 What's the story of your brand?
In an exclusive interview with the founder of the brand Sairka Faisal, she shared the story of her brand with the Web Capitals.
" Being a fashion enthusiast from childhood, it was a dream to create a fashion brand. I was only 17 when I started this brand and was also at college. Life was not easy, but somehow, it all went well. It was a lucky day when I passed by them on empty roads. All of a sudden, I recalled there was a restaurant (a very old one ), but I couldn't remember the name. I tried so hard, and it just got deleted from my brain. At that very moment, I realized I have to do something in my life so that people remember me even if I'm gone, and what's a better way than chasing your passion and catering a way out of it? That's how it all started. "
What is your 10-year plan for your brand?
She furthermore stated, "Well, that's something roaming around us for a long too. We want to introduce menswear, shoes, jewellery, anything and everything a person needs to adorn themselves."
All About Modest Fashionable Pieces
The newest trends include oversized designs and innovative layering, and I can go through several designers' collections and discover multiple styles I can see myself wearing. If you're a modest dresser looking for a desi brand to add to your list, this must-have Modest Fashionable Pieces from Clothes Over Bae have you covered.
Clothes Over Bae's is the best one-stop store for fashionable women's apparel. Look no further if you're looking for the newest trends in dresses, shirts, and more.
They can assist you in putting together a stylish women's modest, fashionable outfit, as well as show you how to wear the newest in trendy women's clothes-all as you explore their current inventory and many more. You'll discover the latest fashions in various pricing, sizes, and colours, whether you want to remodel your entire wardrobe or need something suitable for that critical special event.
Bejeweled :
TRUST US GUYS WHEN WE SAY THIS " THESE SILVER WINGS ARE EFFING GORGEOUS AND BREATHTAKING ".
The straight-cut long dress comes with a cuffed sleeve and embroidered silver wings. This dress will let you breathe and give you a trendy look and comfort! All of it ONCE!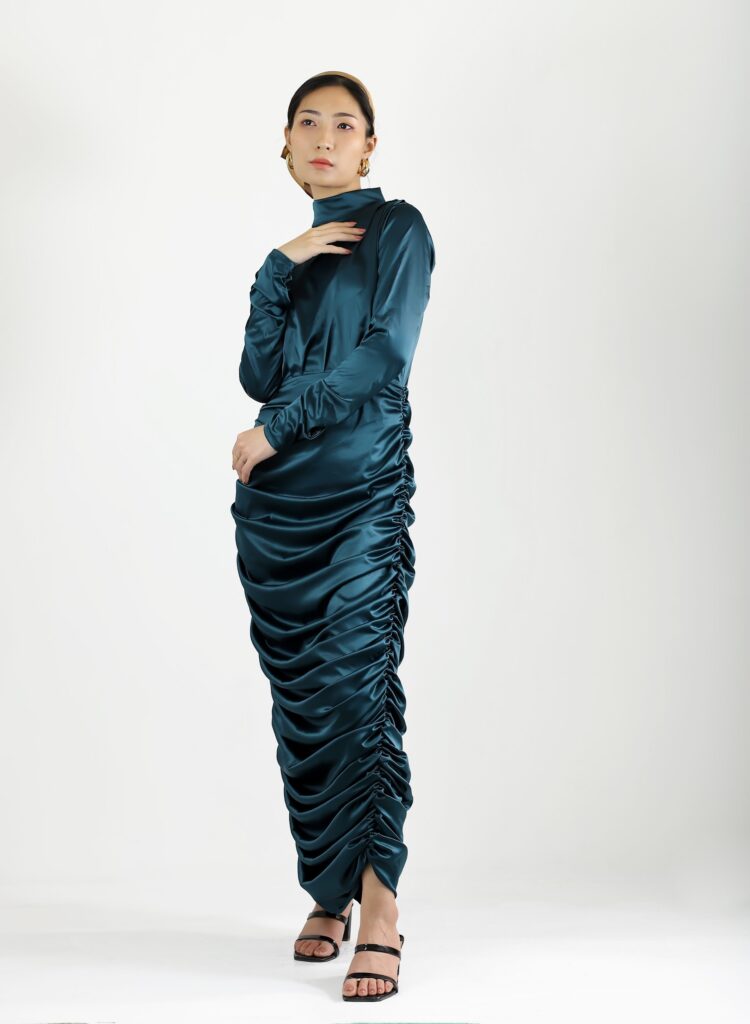 Curvy caterpillar :
This emerald gown is a MASTERPIECE from their recent modest collection.
The colour, fabric and design will never go out of style. The premium satin fabric just blended in with every curve. This gorgeous fit will cover any special occasion! Sage green, burnt orange, beige, and rose gold is the unique colours for this particular.
This Ball Print Bliss top will be perfect if you pair it with skin-tight jeans or high-waisted pants. The lightweight fabric used in this top is ideal for your daily outdoor wear, be it for classes or hangouts.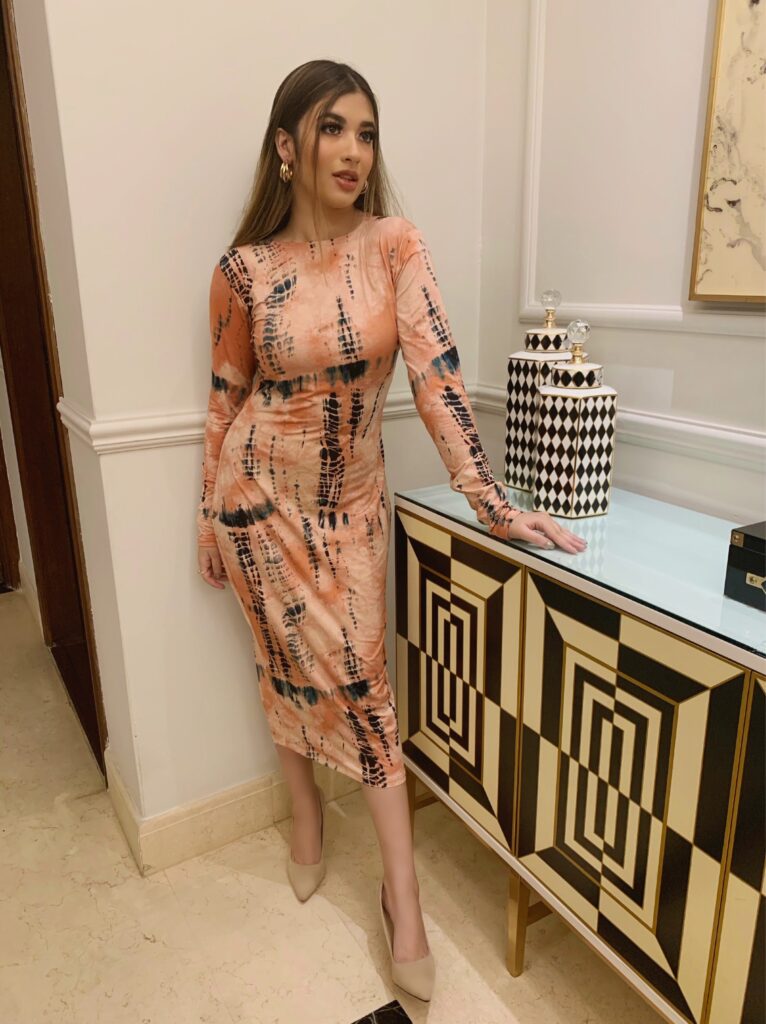 DIY FIT :
This dress will elevate your style this season. This dress is the wardrobe essential you need in life because we all know how TIE DYE has been our season's favourite. This flexible and figure-flattering dress is ideal for any occasion. If you're aiming for cottagecore, pair this ensemble with some shoes and a micro-bag. Are you keeping it simple? Pair with clunky shoes and a leather jacket to complete the look.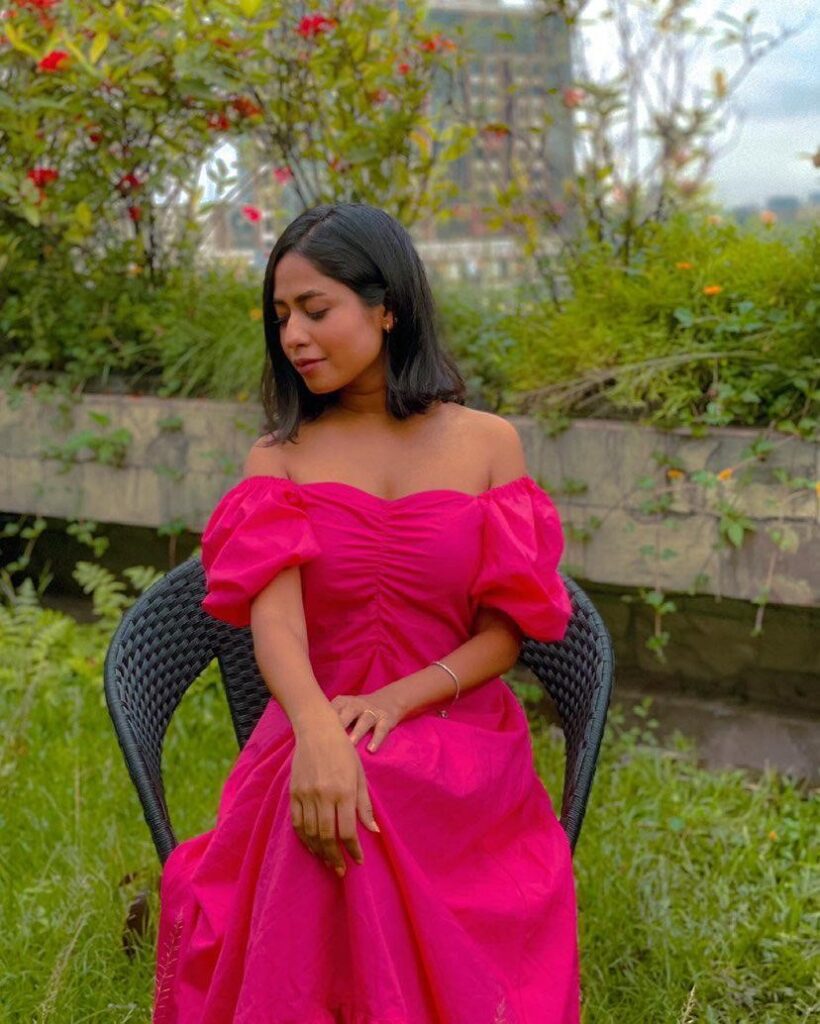 Pink melody:
Whether you're going out for a beautiful dinner with your lover, having a girls' night out, or staying in for a cooked supper, there's no better time to wear this midi. Trendy colour with a perfect blending of unique style. So, whether you're heading out to a nice dinner or keeping it casual, this dress will work in both scenarios. Clothes Over Bae's vast collection has us covered this time!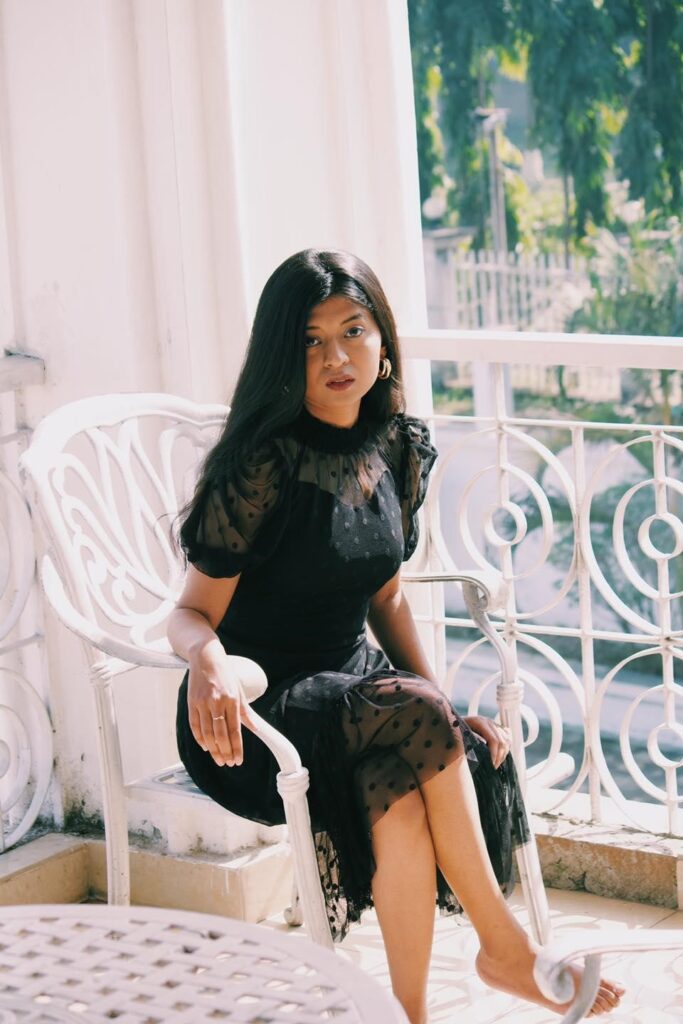 Stargaze :
Who could refuse such a stunning semi-transparent midi dress? We certainly CANNOT. The pretty puffed sleeve has a body-shaped ending. The sparkling polka dot designs add to the drama. Soft net and inner are attached to this midi dress, making it ideal for you to pair this up with a clutch and stockings for winter; add a cropped jacket to elevate the look! Clothes Over Bae's various midi dress assortment has us covered this time!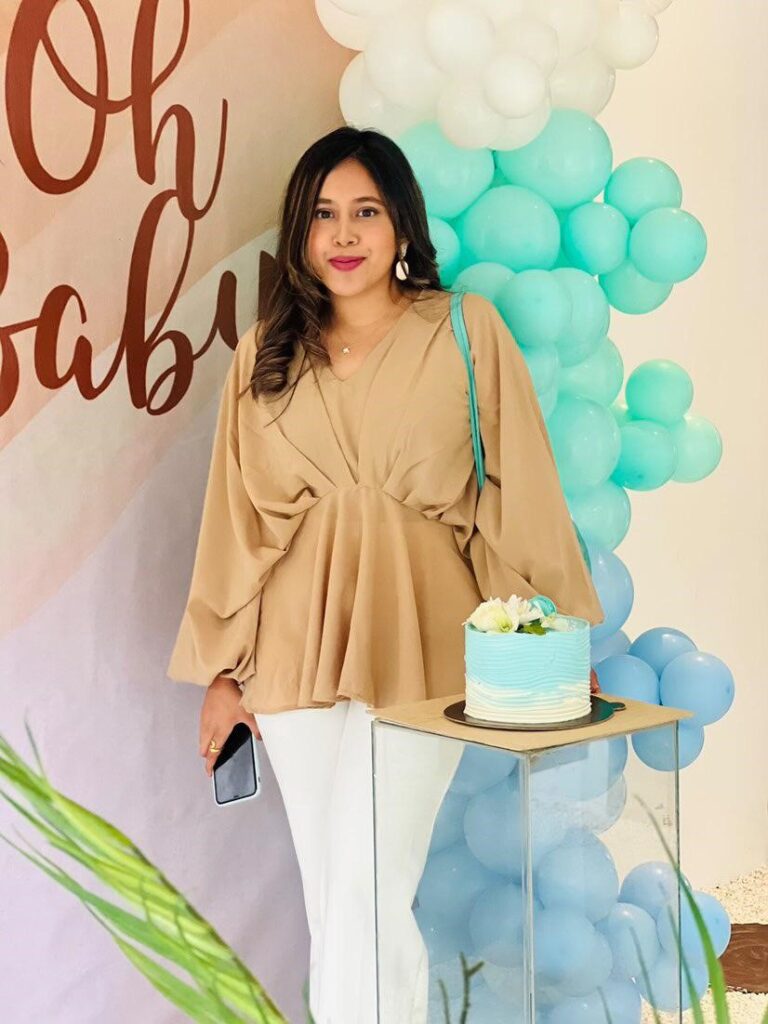 Mirrorball :
This free-size top is perfect for all sizes. It looks fashionable, chic and elegant in all shapes. Moreover, nude fits are easy to pair up with anything; all you have to do is go with monochrome bottoms to make it more highlighted.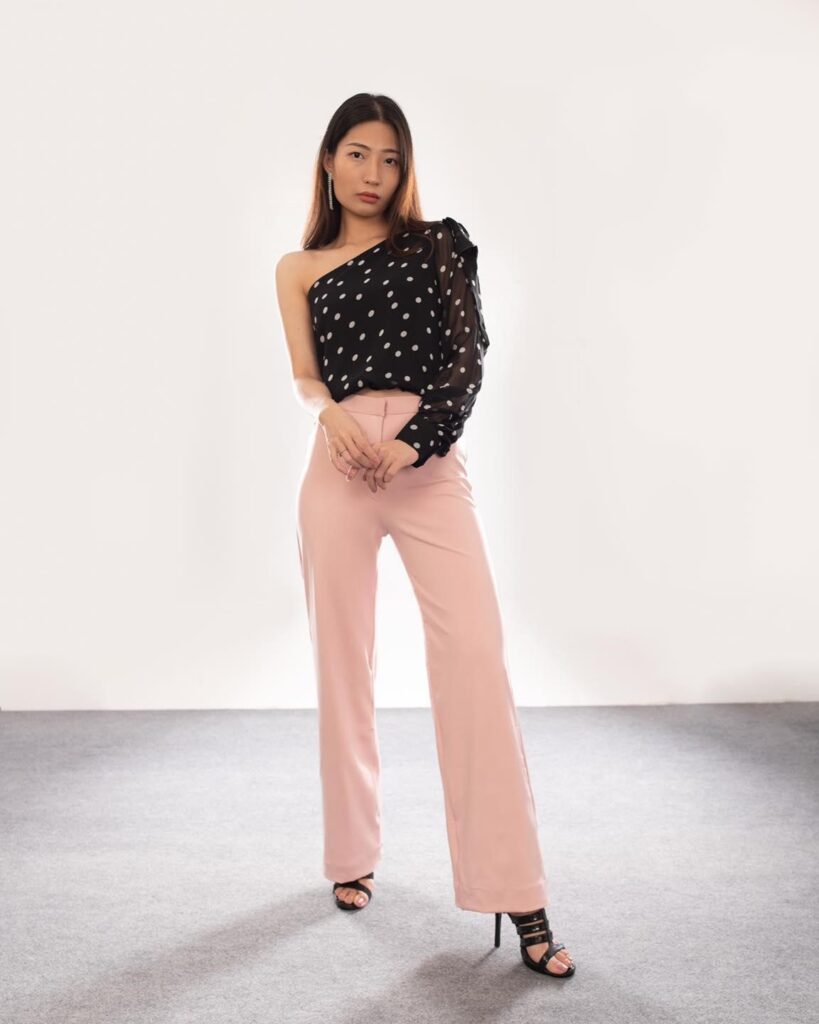 Ball print is always in trend. This lovely one-shoulder top is ideal for any casual gathering. And aren't we all sick of seeing monotone bottoms? Yes, we most certainly are!! This powder pink wide-leg pant is an absolute must-have for everybody. You can wear it with any shirt to create a statement! The top is chiffon (with an inside), and the pants are stretch (300 gsm ). This style is available at Clothes Over Bae.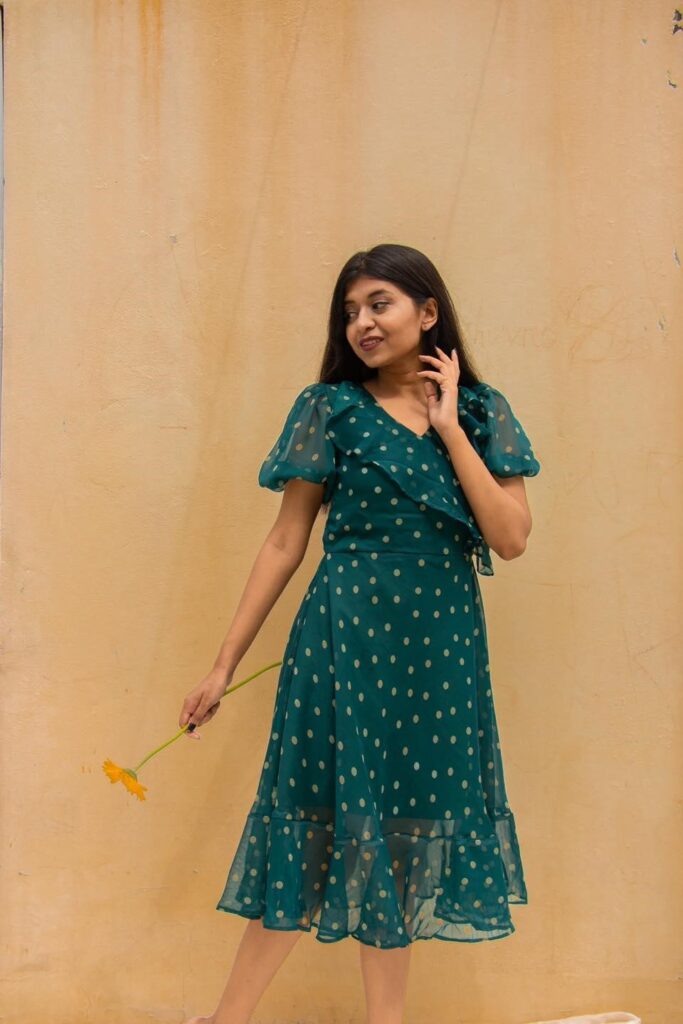 This lovely forest green midi with charming puffy sleeves is perfect for the season. So vibrant but so subtle. The fabric of this gown is chiffon georgette ( inner attached). This ensemble is available at Clothes Over Bae.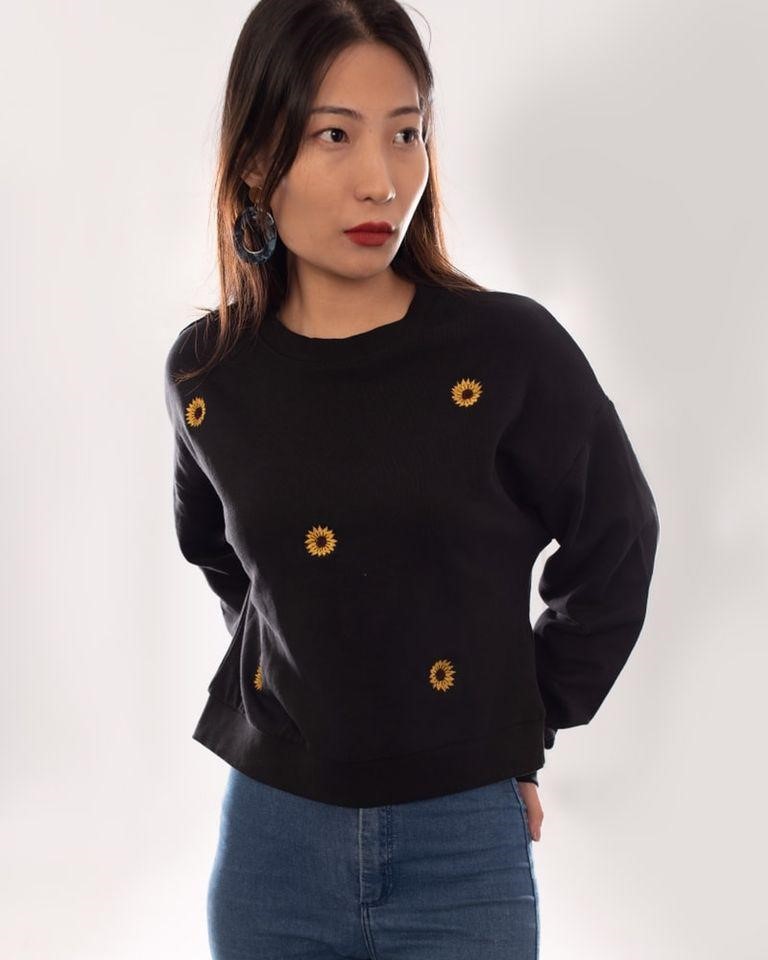 Embroidery sunflower sweatshirt
Embroidered sunflowers on a high-quality unisex hoodie. These very cosy unisex shirts are made of high-quality soft cotton and polyester and come in various sizes to fit all body types and styles. Clothes Over Bae has something for every event, whether it's a birthday party, a graduation present, or Mother's Day.
The tiered ruffle top is stunning! It's assembled for drama and loudness. Pair with the Catherina culotte for a more show-stopping style, or wear with shorts or jeans for a more casual look. Fit – Snug fit. Take your standard size OR size up if you have a larger chest, back, or waist. Clothes Over Bae will undoubtedly have something for you for every occasion.
CUSTOM-MADE LADIES MODEST FASHIONABLE PIECES
Clothes Over Bae's collection of women's bespoke apparel includes anything from t-shirts and jackets to leggings and lingerie. Their custom-made garments are ideal for any physique, with flattering cuts, classic forms, and sumptuous materials. Wrap warm in a handmade hoodie, or stroll down the beach in a dress you designed on a sunny summer day.
TRENDY RANGE OF MODEST FASHIONABLE PIECES
They are continually expanding and improving their women's bespoke apparel collection. With a wide selection of women's customized apparel, you may personalize your look from head to toe. They have you covered all day hours with casual, day-to-day, evening, and nightwear.
Follow them on Instagram and Facebook for the latest updates! Stay connected with the Web Capitals for more!