In a world where technology reigns supreme, customised stationery has an aristocratic feel – writing on paper is like riding a horse when everyone else is driving a car. Customised stationery is a terrific addition to any shop since it is attractive and functional. DIYer is a brand that delivers personalised, bespoke stationery, planners, gift boxes, candles, luxury tea, natural lip balms, and cards for you.
Customised stationery is Now More Popular Than Ever.
Customised stationery is a must-have for any employee, firm, student, educational institution, or freelancer, whether for the office, school, or home. If you operate a business, it would be an excellent addition to your daily life. Customised stationery is timeless, functional, and appropriate for every occasion.
What's the story of your brand?
A stationary boutique focused on handmade and hand-painted stationaries which can be personalised too.
What is your 10-year plan for your brand?
To become a one-stop gift solution and gain international recognition.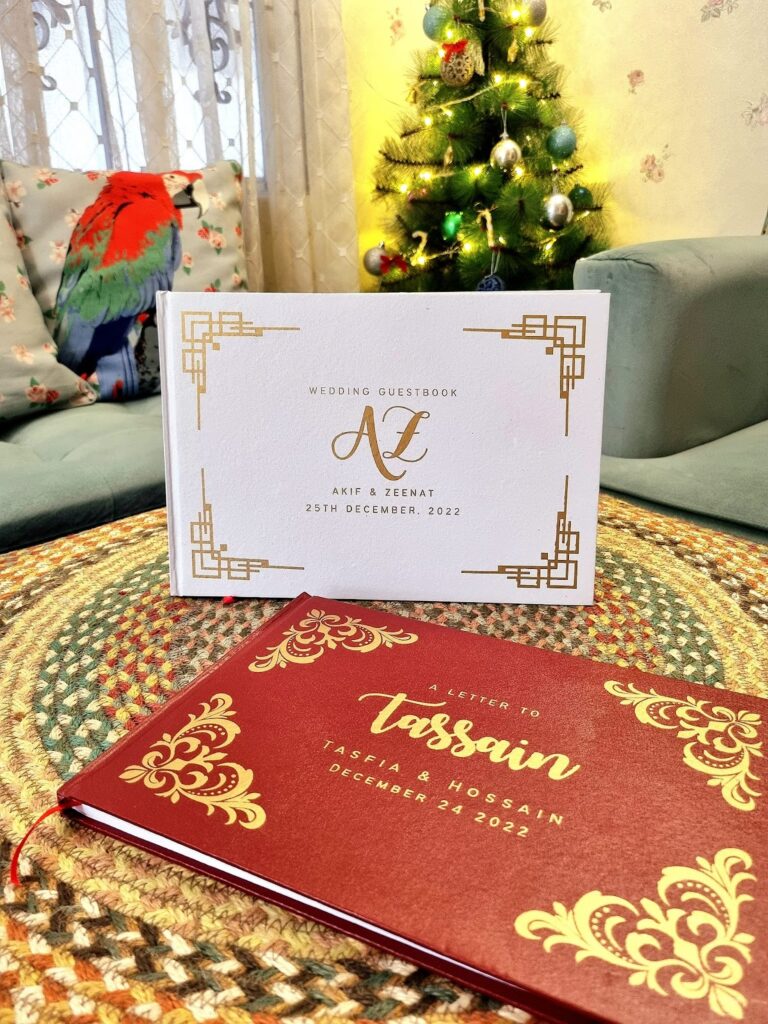 Every wedding detail is vital, and the memories will be cherished for the rest of your life. You'll have a truly unique and elegant approach for your guests to leave their words of love and well wishes, as well as a remembrance to look back on, with DIYer's custom-created wedding guestbook. High-quality bound and personalised wedding guest book available in two orientations and three colours. You can personalise these printed pages with custom images and names. This wedding book features a smooth fake leather material finish and comes in three colours: Midnight Black, Crimson Red, and Snow White. It is available in two sizes: Landscape (bound on the left) and Portrait (attached on the right) (bound on the left).
Customised stationery: AMALFI COAST (Weekly Planner)
DIYer Planner details include hand-drawn illustrations and the ability to modify intro pages by adding photos or text you want to have. This calendar also has a hardcover binding, making it simple to use for months. It also includes a monthly planning spread, a finance planning spread, weekly planning spreads, a health tracker, and dot-grid note sheets. There is one Ribbon Divider and one Rubber Pen Holder. Get this customised stationery DIYer planner for your daily routine!
This planner comprises 100 sheets (100 GSM) and is excellent for a year's use. Different prices apply if you wish to add a rear pocket, graphics, or have it wrapped for giving!
DIYer's lip balms are produced with natural and organic components such as waxes, plant-based kinds of butter and oils, and natural botanical colours.
They don't sweeten lip balm with artificial taste oil, colour it with artificial colourants or micas, or scent it with synthetic fragrance oil.
This lip balm is moisturising and easily softens and smoothes dry and chapped lips. Because of its unique formula, this lip balm absorbs rapidly and leaves no oily or waxy behind. Organic beeswax, organic shea butter, coconut butter, castor oil, and sweet almond oil are among the ingredients.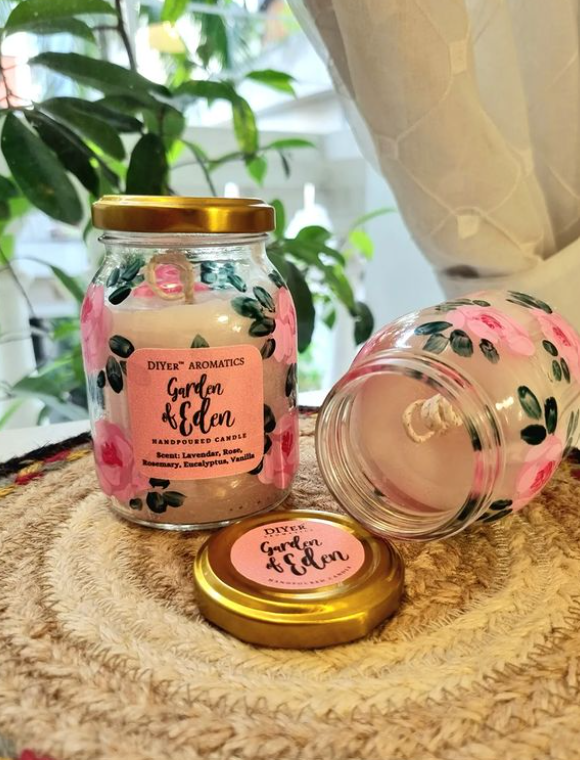 DIYer's hand-poured beautiful glass jar candle is called the Garden Of Eden, which has a fresh fragrance and a 30 hours burn time, making them ideal for any room of the house. The stunning Eucalyptus, Lavender, Rose, Rosemary & Vanilla scent makes these votives the perfect gift for a friend or treating yourself.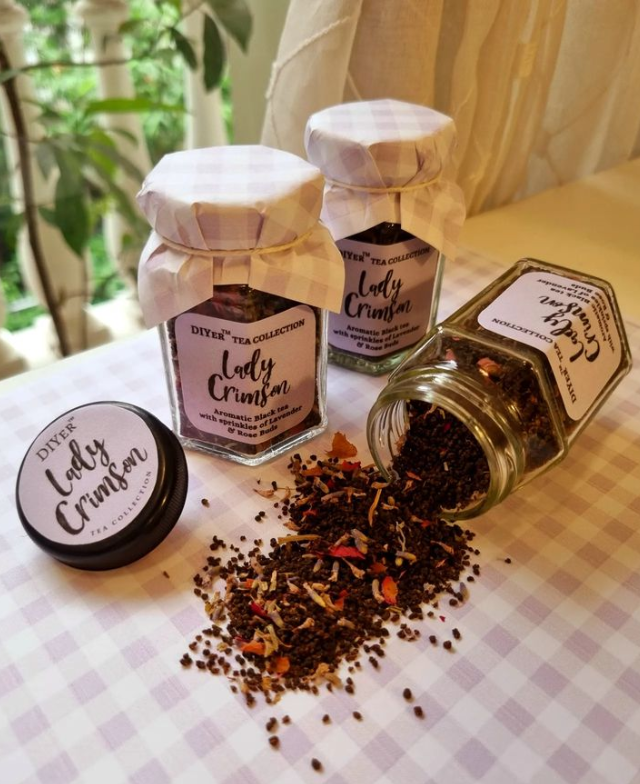 DIYer's fragrant mix combines dried lavenders and roses with the finest black tea, making it an ideal 12 o'clock tea. It relieves headaches and calms nerves. After all, we all need a pick-me-up in the middle of the day. This tea helps to relieve stress since one of the ingredients used is lavender, which is recognised for its practical stress-relieving effects that may help to calm you down and lessen anxiety. Furthermore, black tea includes I-theanine, recognised for its soothing and relaxing properties. This tea weighs 25 grammes and serves ten people. It is also available in a reusable Glass Jar.
Customised stationery: Aesthetic To-Do List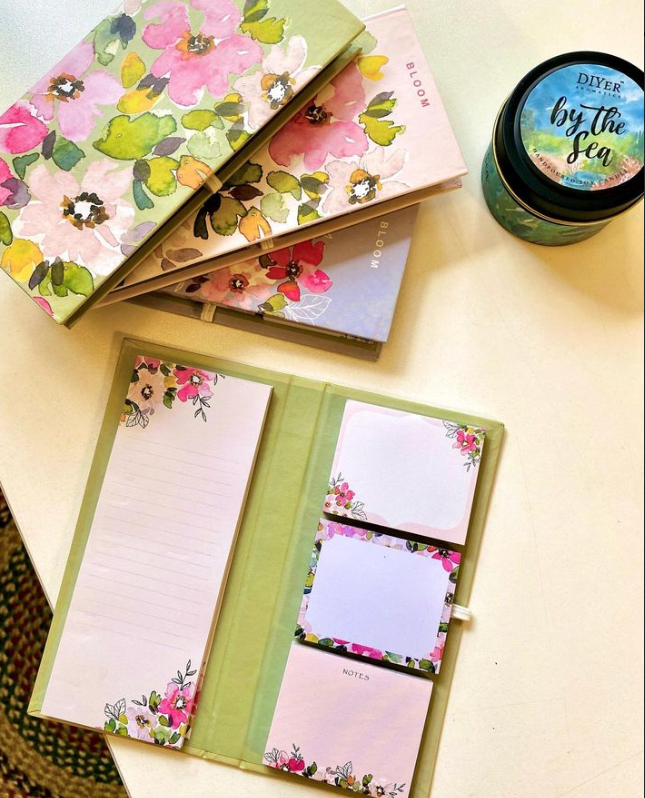 With their #Note Folio, DIYer always comes up with the right companion to keep track of errands and to-dos. Make lists, mark pages, and put up reminders. The hardcovers include their iconic BLOOM print in three styles and an elastic penholder. You can gift this or use this customized stationery To-Do list for yourself!
DIYer has the most memorable cards. Binni (@in.her.teacup) created the artwork for each of these adorable cards. The insides of the cards are blank, with a pink foliage watermark graphic. The drawings on the outside of the cards are positioned in various locations on the cards to produce a versatile and stunning collection. If you want a complete set with a single picture illustration, please message DIYer for choices.
For more exclusive and aesthetic customised stationeries or gifts, head to DIYer!
Stay tuned with the Web Capitals for more exclusive updates & trends!