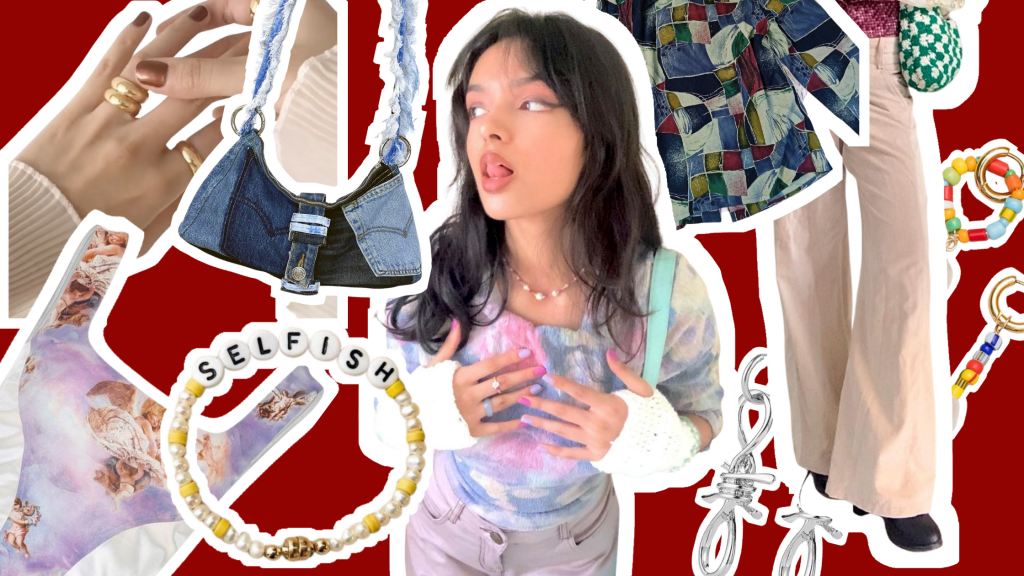 Fashion evolves from day to day as new trends pick up and die down every season. With the rise of Bangladeshi Thrift Stores, the change in BD Street fashion is evident. And a unique style has become more persistent over the past year. Vintage shirts, floral tops, velvet pieces, wide-legged pants, bedazzled tops, beaded jewellery, colourful accessories, and a touch of high fashion flare are ruling the BD Street scene. But what's unique about this new fashion ecosystem is the source of these clothing pieces.
Bangladeshi Thrift Stores
Thrifting is the act of buying second-hand or factory reject items that are sold at a discounted price. There are no two pieces alike, which makes the process of getting a thrifted item way more rewarding than buying from fast fashion. The Bangladeshi thrift stores have created a change in how the youth consumes fashion. In the wake of Covid-19, Bangladeshi thrift stores evolved as more people moved into online-based cheaper alternatives. Most thrift stores operate on a weekly/monthly drop-based, one-item-only model. So, people are more invested in following their favourite thrift stores, and the thrift stores didn't disappoint.
Bangladeshthrift:
To understand the Bangladeshi thrift scene a bit more, I talked to Sunayna Subha (17), the founder of Bangladeshthrift, on how she started out. As an avid social media marketing enthusiast, the idea of starting a thrift store was spontaneous.
"I was coming back from tutoring kids and saw a man selling second-hand sweaters worth 100bdt. So, as I was thrifting, I found three beautiful sweaters, but unfortunately, they were not my size. So, I thought, why don't I just start a thrift store?"
The lack of job opportunities for teenagers was also a major driving force for Sunayna and many other teenagers who operate a thrift store. When she first started her thrift store, there were 5-6 other operating thrift stores in Bangladesh.
But soon,
Sunayna realized the true potential it had with sustainable fashion. Many of her customers at first hesitate with the idea of buying second-hand items. But soon, they discover the price, quality, and standalone nature of these pieces far exceeds the minor hiccup of buying second-hand items.
"I taught myself a lot about sustainable fashion, cause before Bangladeshthrift, I used to buy a lot of fast fashion items myself."
Many thrift stores are spreading the benefits of sustainable shopping. Which works as an inspiration to ditch fast fashion and embrace an eco-friendlier way of living. To more about sustainable fashion and green living, check out articles from our other brilliant writers here, here, and here.
Sunayna hopes to see physical thrift stores in Bangladesh soon as the demands rise and people become comfortable with the idea. According to her, vintage pieces like dresses and shirts are gaining unprecedented traction.
In the 6 months since Bangladeshthrift started, Sunayna's venture has made waves in the Bangladeshi thrift store landscape. And we are honored to be a part of her journey.
From Instagram:
To know a bit more about personal style and thrifting, I talked to Nousheen Manzur. If you have been on Instagram in the past year. Then, you have probably seen her face and distinctive style. Nousheen gave her two cents on the current fashion trends, saying-
"Current trends in fashion that have gotten popular are beaded jewellery, handmade crochet items, and loose fitted jeans/pants. I've also noticed punk-style silver jewellery getting more popular. Apart from this, patterned shirts and midi dresses have also become a part of the spring/ summer trends."
Covid-19 had an undeniable influence on the broader acceptance of thrift and online shopping. Lower prices and accessibility have made thrifting more popular than shopping malls in recent times. With so much going on, finding what works for you can be a daunting task. Style and self-expression is a very fluid process with ever-moving pieces. So being able to connect and interpret trends to your own image is the way to go.
"Social media networks such as Instagram or Pinterest definitely played a part. It gave me a chance to explore and look at people with different styles and how it was a reflection of their personality."
Thrifting tips: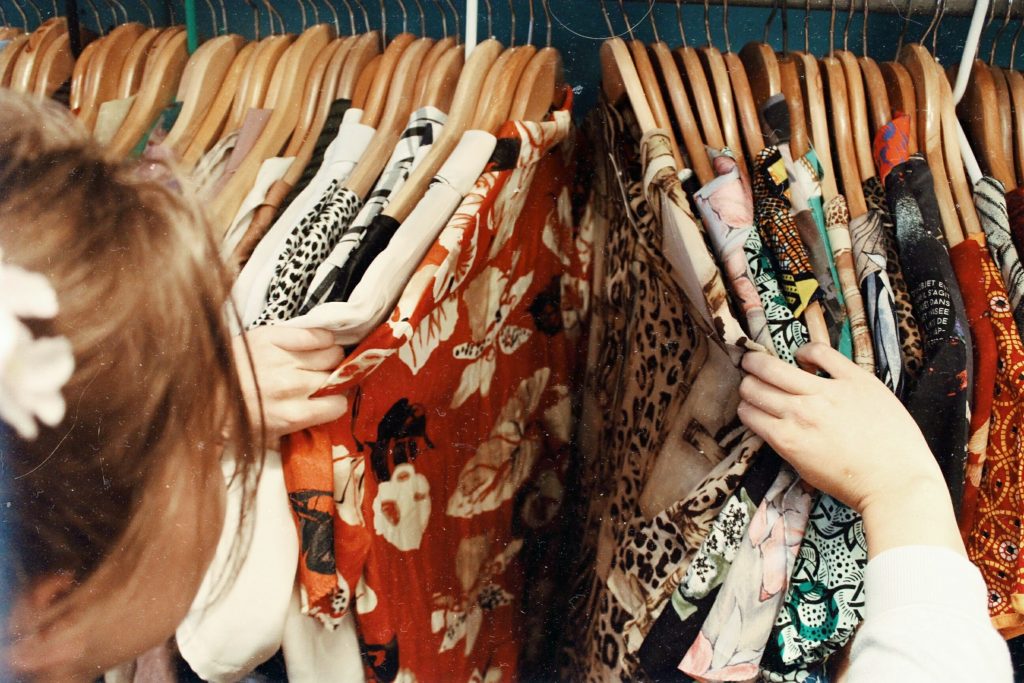 Every day new thrift stores and trends are popping up. Hence, for the average buyer, the lure of low prices and pretty colours can mean getting lost in the clothing racks or simply not knowing which items to pick up. So, it helps to set some ground rules while thrifting, which are equally important for online or offline.
Set a budget
Use Instagram and Pinterest
Have a mood board
Think colour, style and silhouette
Find versatile items
Find items that spark joy in you
Shop offseason
Quality over quantity
Consider accessories
Overall, the goal is to contribute to your own style and comfort and find outfits that make you feel like your authentic self.
But
The idea of thrift shopping doesn't come with its own set of harms. But, as said, there can't be any ethical consumption under capitalism; the Bangladeshi thrift stores (both online and offline) have certain aspects that need to be discussed more.
Gentrification
The idea of thrifting isn't new or uncommon in Bangladesh. Nurjahan market, Nilkhet, or your local Van-wala mama has been an unseen but resilient part of fashion in Bangladesh. Even outside of Dhaka, you will find your Nilkhet equivalent. As a very consistent thrift enthusiast with a minimum budget, I grew up wearing exclusively thrifted items. And the steady rise in pricing hasn't gone unnoticed. Moreover, seeing the recent aggressively competitive Bangladeshi Thrift Stores where all items get booked within the first 5 minutes. I can't help but be concerned about gentrification.
Gentrification is the process through which wealthier individuals move into a disadvantaged urban neighborhood, improve housing, and attract new businesses, displacing present inhabitants in the process. It may seem like a broad term. But the same can and does happen to specific resources like second-hand items.
Consequently, if we as consumers are not careful, it is possible to consume sustainable fashion like fast fashion. Which will result in a price surplus that affects the less privileged class who do need these resources.
Overconsumption, Trend cycles and Micro-trends
Do you ever feel like there are too many aesthetics and things going on? For example, Coconutgirl, Fairycore, Cottagecore, y2k, to name a few. High trend turnover, algorithm-driven microtrends, and fast fashion trying to replicant the public's interest. It is crucial to cut off from the trend cycle and curate a personal style.
@oldloserinbrooklyn on Tiktok talks about looking inward to analyze how trends can work for our personal style, rather than the opposite. The core of sustainable fashion isn't just walking away from fast fashion. It's also about preventing overconsumption. This movement of ethical, slow and sustainable fashion movement has been coined as "Slow fashion". Slow Fashion believes in being quality based over time-based. There is no such thing as "Last Season Clothing" with Slow fashion. This movement believes in slower Production, Ethical Labour and sourcing. With Fast Fashion releasing new clothing every week. Moreover, 300 dollars Shein Haul being a normalized form of entertainment. Sometimes, the best thing you can do is disconnect from all influential sources and reflect on your already existing clothing pieces.
Happy Thrifting
With that, I leave you with some online thrift and handmade items recommendations. Be mindful of overconsumption, support your local sellers and Van-Wala mama and have a hot girl summer. Cause remember being hot is a mentality.
@aesthrift.bd
@colors.dhaka
@thriftethics
@dhakademins
@pompoms_thrifts
@poptagstoday
@vintagebaby.bd
@dhakavintage
Subscribe to our Newsletter to get more exciting articles on Sustainable Fashion, Mental Health, Media, and much more!!