Women in sports refer to the concerns and obstacles that women experience in sports, such as participation, representation, and possibilities for growth and development. Women have historically been disenfranchised and excluded from athletics, with little access to resources, money, and training. This has resulted in the absence of female representation in sports and a continuing gender gap in sports.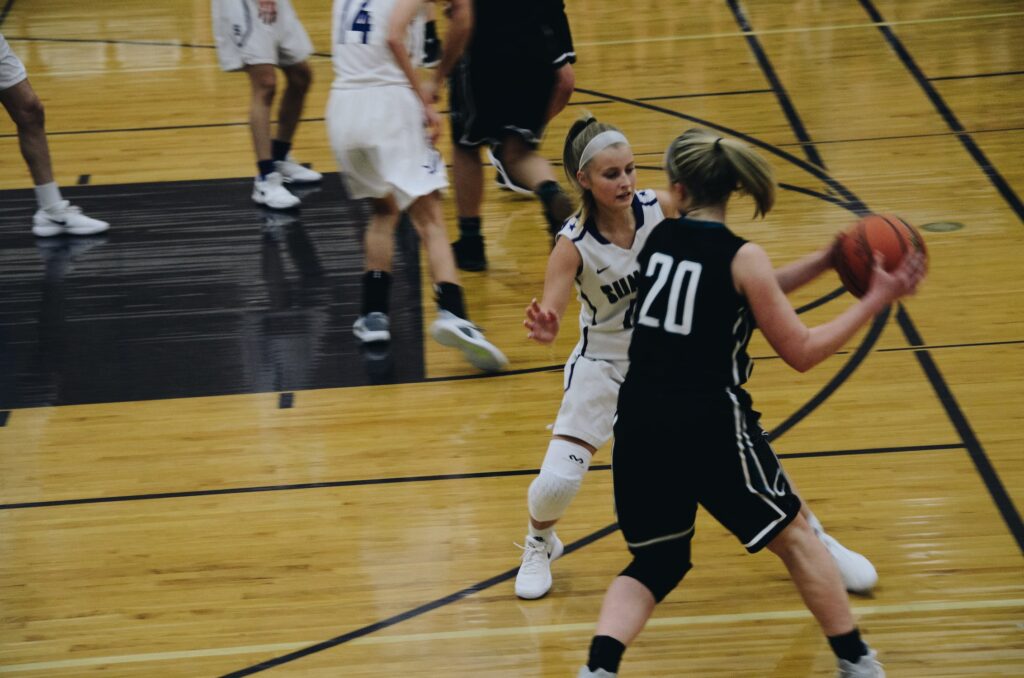 Yet, there has been a rising push in recent years to promote gender parity in sports and to empower women in all parts of sports. As a result, women now have more opportunities to participate in sports at all levels, from amateur to professional, and thrive in various athletic disciplines. It is critical to discuss women in athletics because it is an issue of social justice and equity. Women have the right to compete and grow in sports equally with men. Furthermore, encouraging women to participate in athletics may have various benefits, including more significant health and fitness, higher social and emotional well-being, and improved leadership abilities.
Additionally, promoting women's sporting accomplishments may encourage and empower young girls and women to pursue their aspirations while challenging gender preconceptions and biases. By discussing women in sports, we can increase awareness of the difficulties they confront, celebrate their achievements, and work to create a more inclusive and fair sports culture for all.
Women in Sports: The Debate Of Gender Equality
Despite recent advances toward gender equality in sports, female athletes continue to confront substantial hurdles in a profession controlled mainly by males. Women's sports are usually underfunded, have fewer media attention and coverage, and confront gender preconceptions and prejudices. Male athletes earn more significant pay, endorsements, and sponsorship agreements than their female colleagues, even when their performances are equivalent or worse.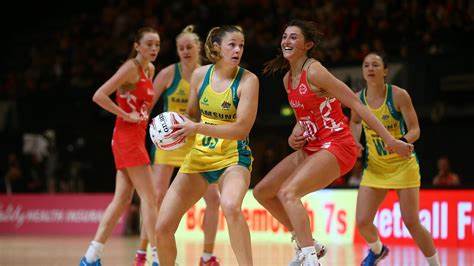 Furthermore, female athletes face prejudice and harassment due to gender, both on and off the pitch. They may receive insults and insulting comments based on their gender from fans, coaches, and peers, which can affect their confidence and performance. Women's health difficulties, such as menstruation and pregnancy, are frequently disregarded in athletics, resulting in insufficient assistance and accommodations.
Notwithstanding these obstacles, female athletes have achieved significant success and contributions to the sports sector. Female athletes have broken countless records and defied prejudices as women's sports have grown in popularity and prominence. They have acted as role models and inspirations for young girls and women, demonstrating that gender is not a barrier to success in athletics or any other endeavor.
As a result, it is critical to acknowledge and celebrate female athletes' achievements while advocating for their rights and opportunities. Female athletes must be given the same opportunity, resources, and recognition as male athletes by sports organizations, media outlets, and society.
Women in Sports' Sky Rocketing Achievements
Female athletes have made substantial contributions to sports at all levels, from the Olympics to professional leagues and collegiate sports. Here are a few noteworthy examples: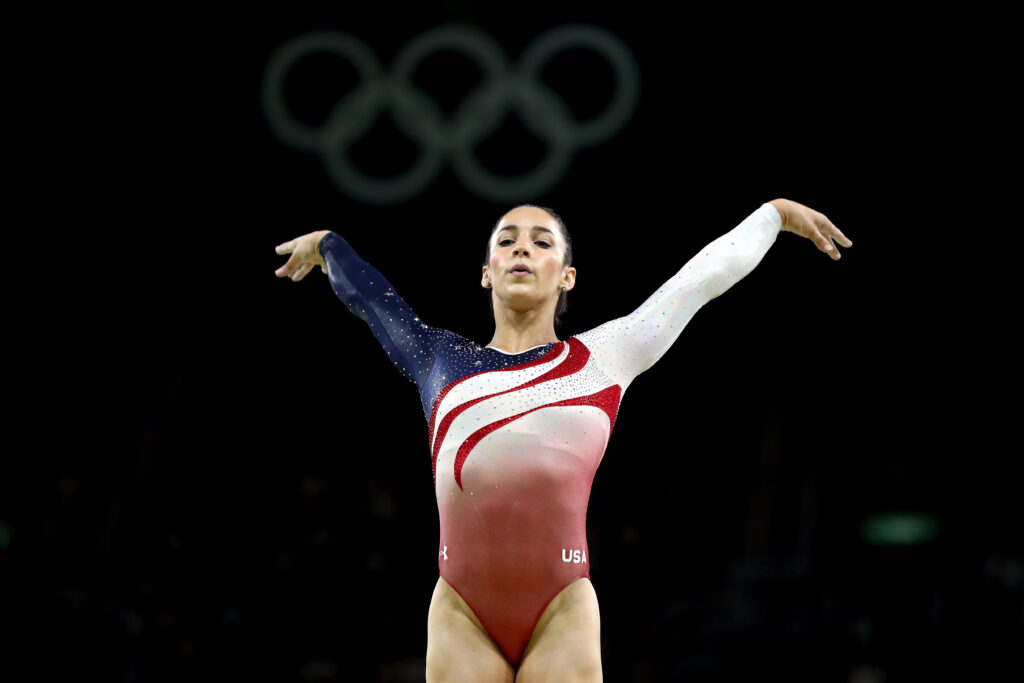 Olympic Games: Female athletes have competed in the modern Olympics since 1900, and their participation and achievements have grown. Women's events accounted for 47% of total events in the 2016 Rio Olympics, and women earned 59% of Team USA's gold medals. Female Olympians have made several noteworthy feats, including: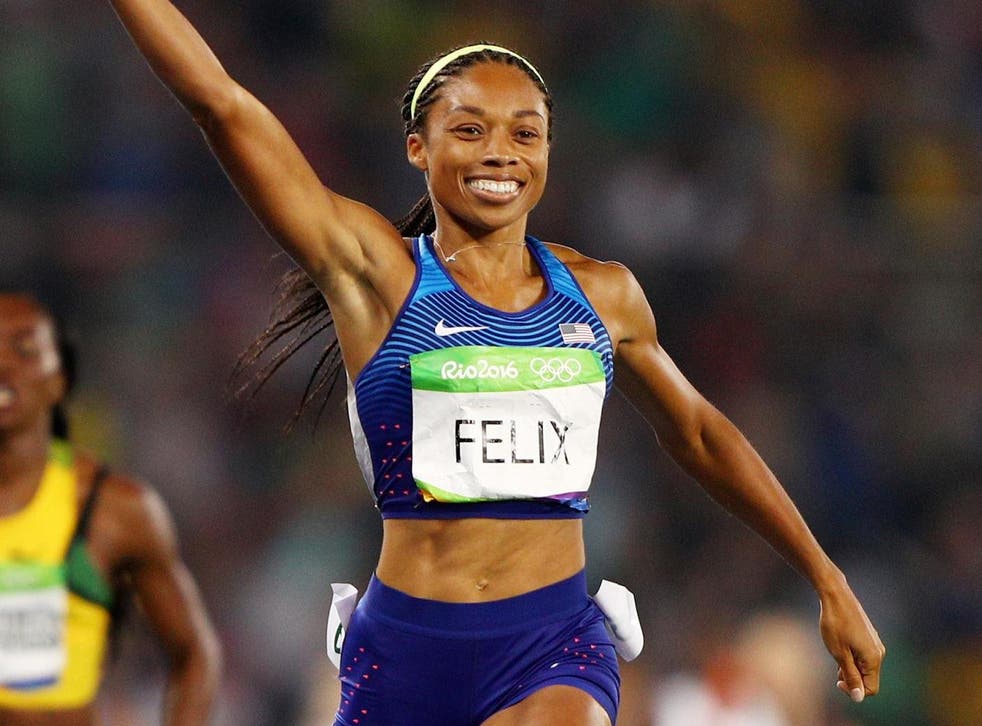 Allyson Felix is the most successful American track and field athlete in Olympic history, winning nine Olympic medals, including six gold medals.
Leagues for professionals: Despite severe hurdles and a lack of resources in women's professional sports leagues, female athletes have excelled in various sports, including basketball, soccer, and softball. Among his significant accomplishments are the following: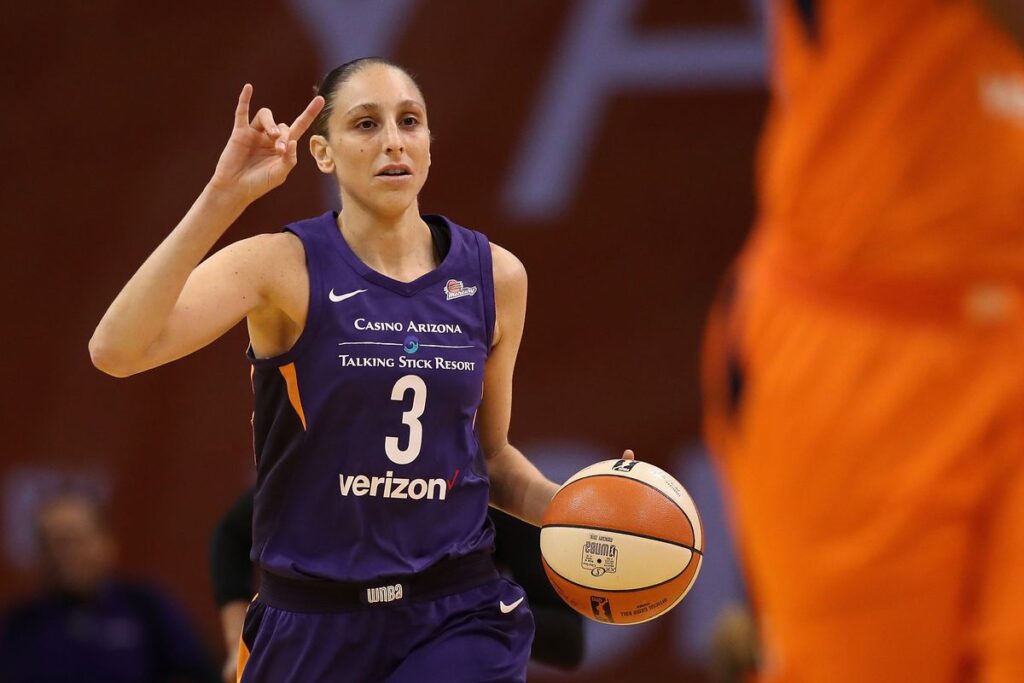 Diana Taurasi: Diana Taurasi is a basketball player who has won three WNBA championships, four Olympic gold medals, and several honors.
Marta Vieira da Silva is a Brazilian football player who has won the FIFA Women's World Player of the Year award six times and has competed in various World Cups and Olympics.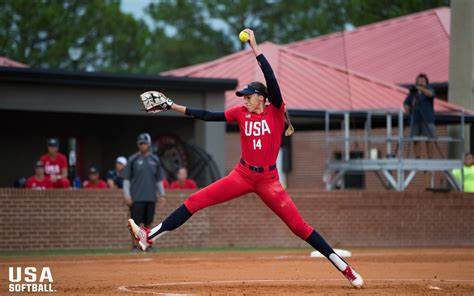 Monica Abbott: A softball pitcher, Abbott is the NCAA's all-time strikeout leader and has played professionally in the United States and Japan.
Collegiate athletics: Female athletes have also made tremendous strides in collegiate sports, frequently facing hurdles identical to their professional counterparts. Among his significant accomplishments are: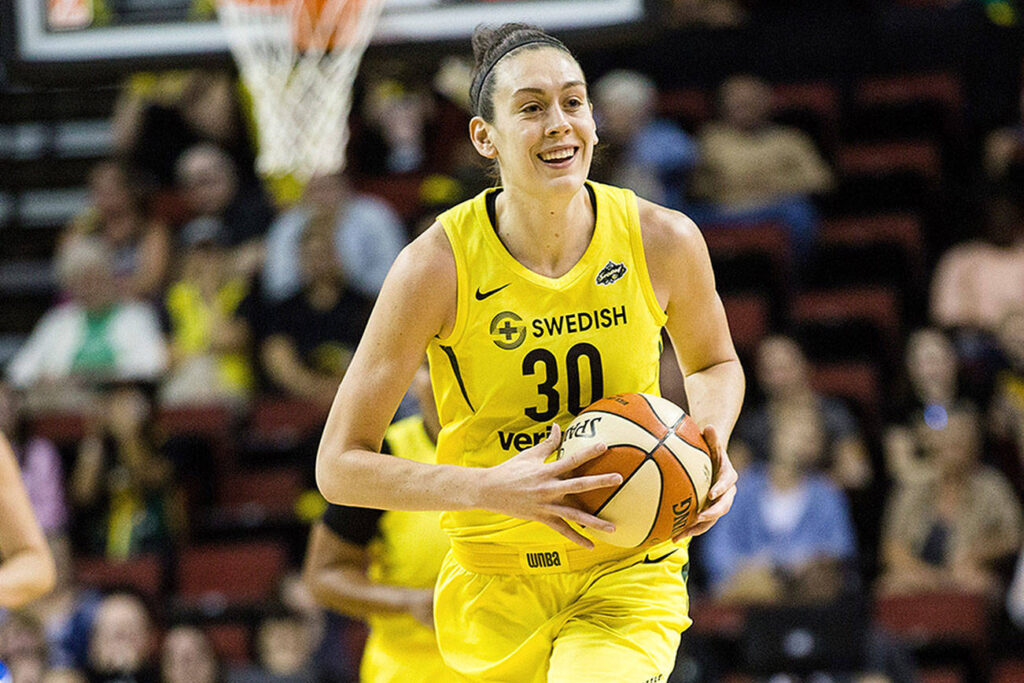 Breanna Stewart is a basketball player who led the University of Connecticut to four consecutive NCAA championships and has been voted Final Four Most Outstanding Player four times.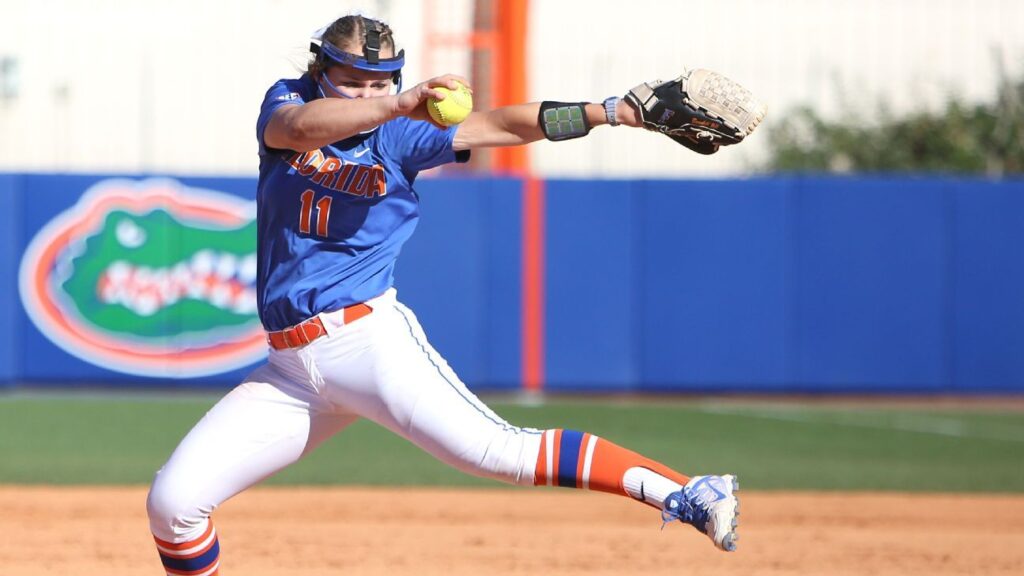 Kelly Barnhill: A softball pitcher who led the University of Florida to a national title, Barnhill was a two-time USA Softball Collegiate Player of the Year.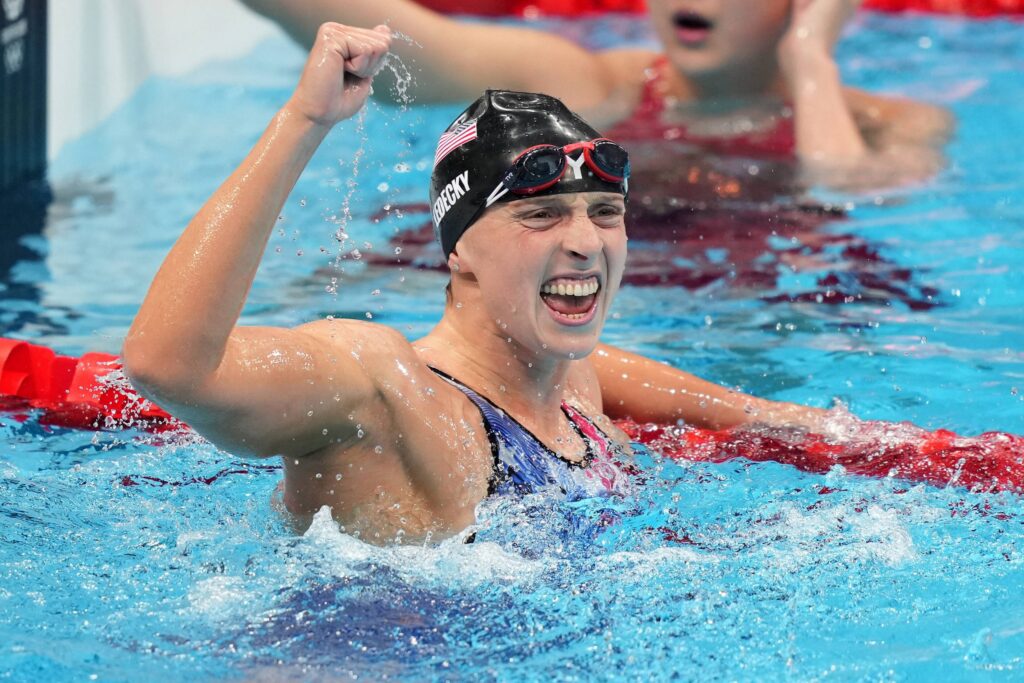 Katie Ledecky: Before becoming an Olympic sensation, Ledecky was a dominating collegiate swimmer, winning many NCAA championships and breaking countless records.
Female athletes have significantly contributed to the sports business at many levels and in numerous disciplines, demonstrating their skill, passion, and tenacity. Their accomplishments deserve equal acknowledgment and appreciation as their male counterparts, and efforts to promote gender parity in sports must continue.
Ladies Who Broke Barriers & Shattered Stereotypes
The sports world, formerly ruled by men, is now dominated by powerful women worldwide who are breaking barriers and making history. While progress is being made, women face numerous obstacles when participating in sports. We can sometimes feel constrained by society's outmoded standards of what a woman should and cannot accomplish. Notwithstanding this, it is evident that changes are taking place. There are several female pioneers in the sports sector nowadays. Here at the Web Capitals, we've compiled a list of just a few women who have been driving change, inspiring the masses, and demonstrating that everything is possible.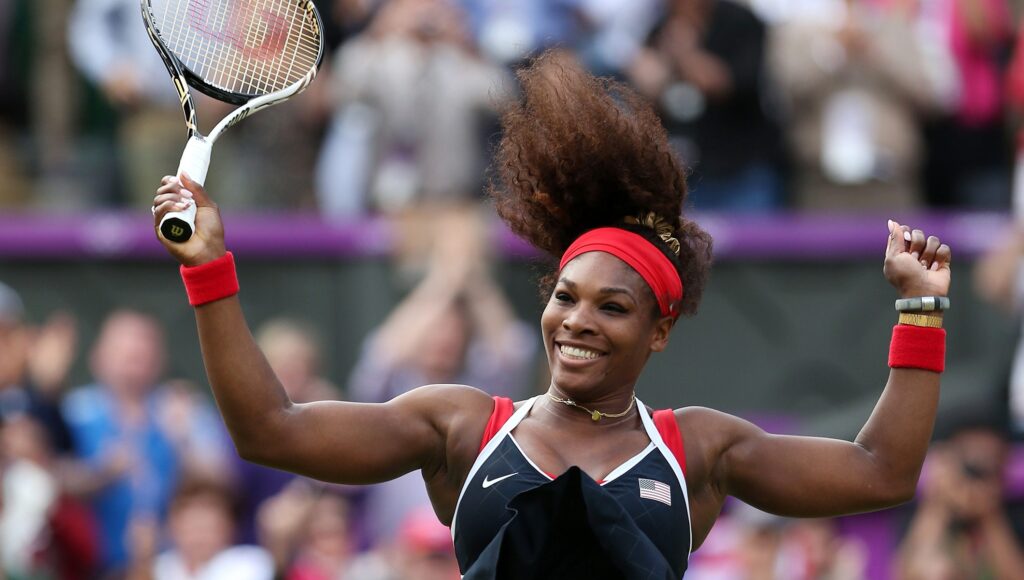 Serena Williams is a tennis player. Serena Williams, regarded as one of the best tennis players ever, has broken countless records and smashed gender preconceptions. She has won the most Grand Slam singles championships in the Open Era (23) and 14 Grand Slam doubles win alongside her sister Venus Williams. During her career, Serena has experienced criticism and prejudice, including sexist comments about her beauty and charges of unsportsmanlike behavior. Yet, she has continued to perform and encourage other female athletes.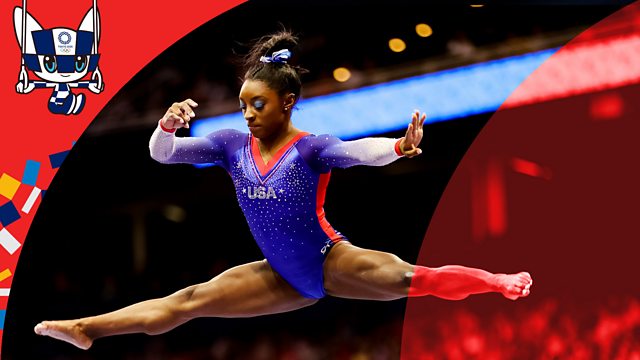 Simone: Simone Biles, a gymnastics champion, has been shattering records and defying prejudices since her senior debut in 2013. She holds the most Olympic and World Championship medals of any gymnast in history and has accomplished challenging and unique skills previously deemed impossible for female gymnasts. Biles has also spoken out about mental health and the value of self-care, urging other athletes to consider their well-being.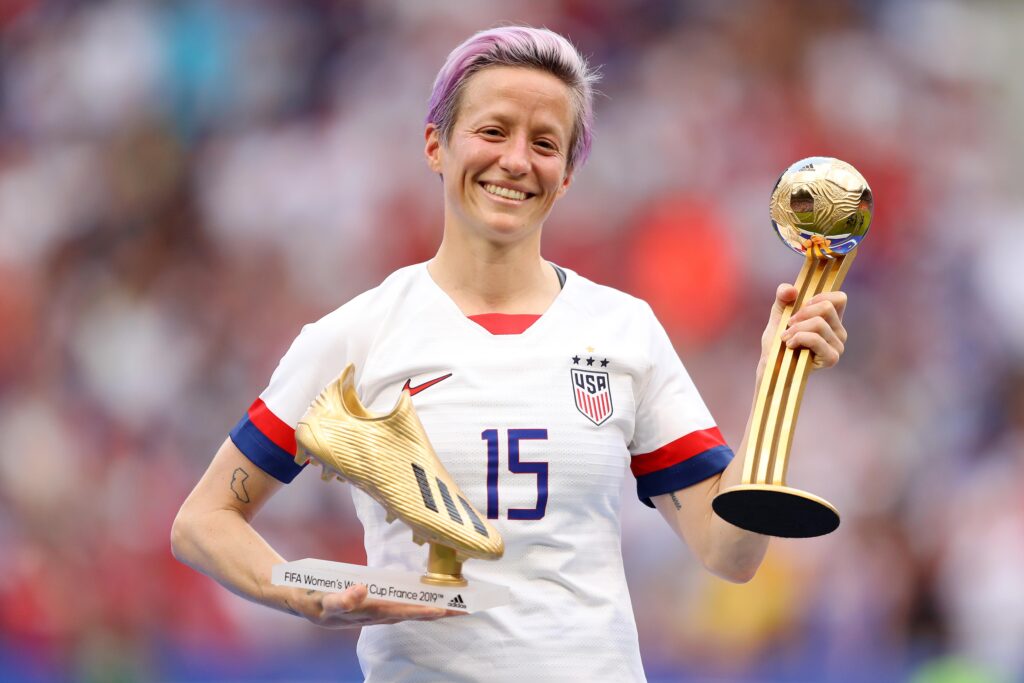 Megan Rapinoe: Megan Rapinoe, a soccer player and activist, has utilized her position to push for gender and LGBTQ+ rights. She owns two FIFA Women's World Cup titles with the United States Women's National Team and has been a vocal champion for equal pay for female football players. Rapinoe has also kneeled during the national anthem to support Colin Kaepernick's anti-police brutality and racism protest.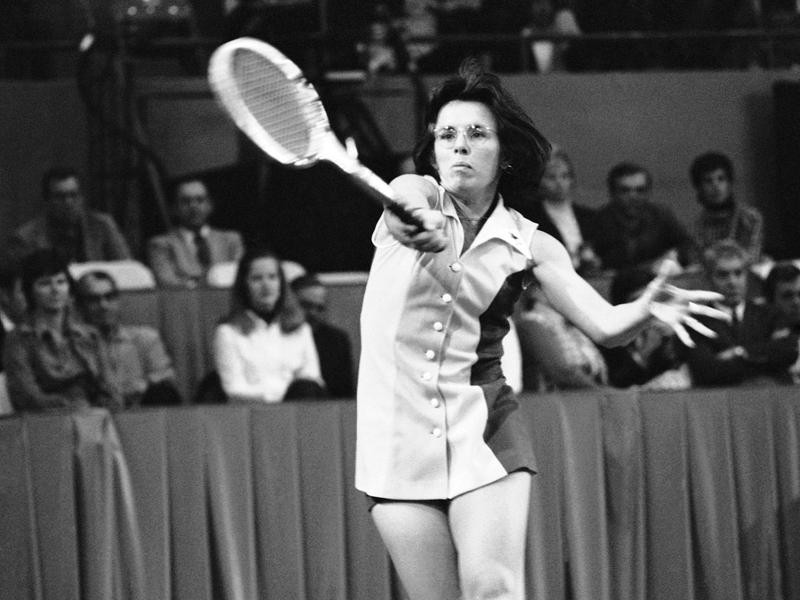 Billie Jean King: Jean King, a tennis pioneer, has been a pioneering champion for gender equality in sports and beyond. She won 39 Grand Slams and was the first female athlete to win over $100,000 in a year. In addition, King launched the Women's Tennis Association and the Women's Sports Foundation, which strive to promote gender parity in sports and expand possibilities for female athletes.
These female athletes have excelled in their sports and utilized their platforms to inspire and agitate for change. They have demolished gender prejudices and demonstrated that women could achieve in sports and beyond.
Breaking Barriers Comes With Challenges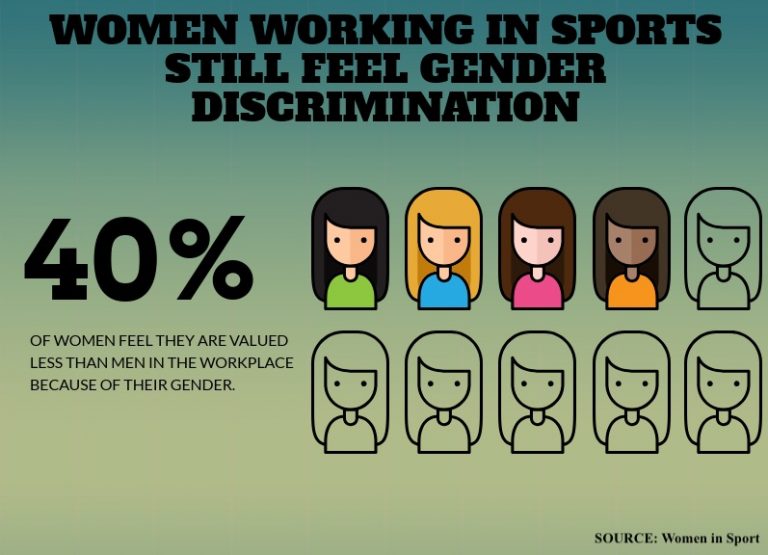 Despite substantial progress in recent years, female athletes have confronted various problems and restrictions in the sports sector. The following are some of the difficulties that female athletes face:
Discrimination: Female athletes are frequently subjected to discrimination based on their gender, race, ethnicity, or sexual orientation. Coaches, players, fans, and the media may make unfavorable remarks, preconceptions, and biases against them. Female athletes, for example, may be referred to be "emotional" or "hysterical" for expressing their feelings, while men athletes are regarded as passionate and competitive.
Uneven pay: Female athletes are frequently paid less than their male colleagues, even when they perform at the same level and generate the same income. This compensation disparity appears in various sports and groups, from professional leagues to collegiate sports. For example, the US Women's National Soccer Team has been battling for equal pay and working conditions, claiming that they generate more income and win more games than the men's team.
Female athletes frequently receive fewer media coverage and visibility than male athletes, resulting in fewer sponsorship and endorsement possibilities. This lack of visibility also contributes to the perception that women's sports are less entertaining or valuable than men's. NBC, for example, televised far fewer women's sports than men's events during the 2016 Rio Olympics, despite female competitors earning more medals for Team USA.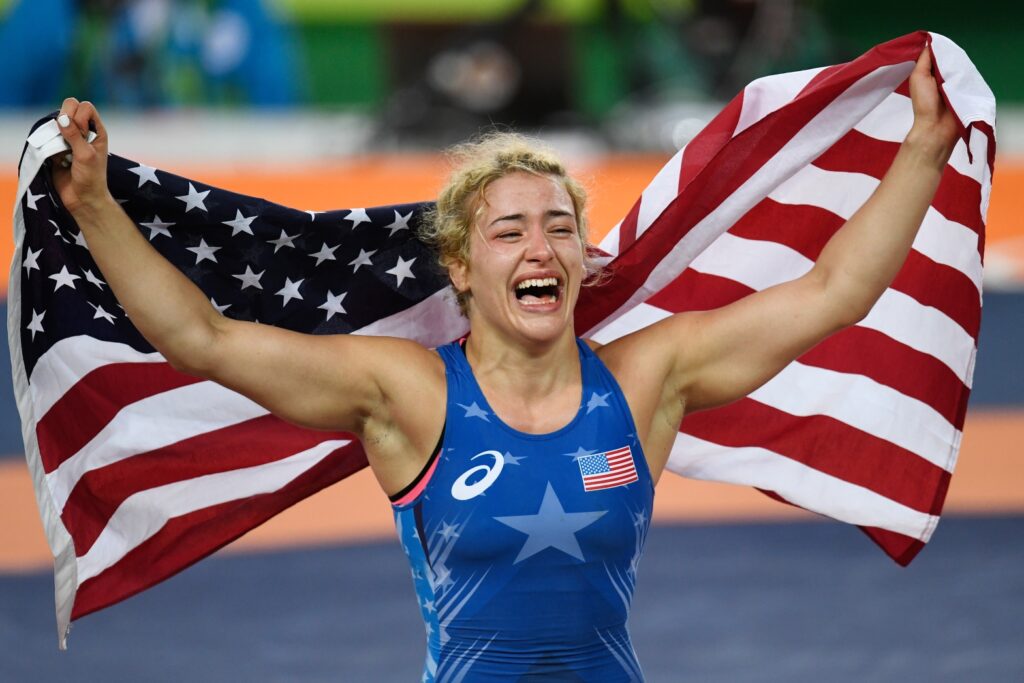 Sexism: Female athletes may encounter sexism in various ways, from objectification and sexualization to harassment and abuse. They may also be rated based on their appearance rather than their abilities and achievements. Female tennis players, for example, have been chastised for their attire and haircuts, although men players are rarely scrutinized in the same way.
These obstacles and hurdles lead to a systematic lack of gender parity in sports, preventing female athletes from reaching their full potential. Efforts to address and overcome these difficulties must continue, including pushing for equitable pay, expanding media attention and visibility, and developing a culture of respect and inclusiveness in sports.
Women in Sports Are The Perfect Role Models
Role models and representation are essential in motivating and empowering young girls and women who want to be athletes. These are some examples of how role models and presentation may influence young girls and women:
Female athletes who have achieved success and broken down barriers can motivate young girls and women to pursue their aspirations and have faith in their abilities. Young girls are more likely to feel they can accomplish it if they witness women who look like them and come from similar backgrounds thriving in sports. This motivation can result in increased engagement in athletics and a boost in confidence and self-esteem.
Female athlete representation in the media and popular culture suggests that women's sports are relevant and desirable. This image can also help to disprove assumptions and biases that women aren't as sporty or competitive as males. When young girls encounter female athletes on television, in movies, or in advertising, they are more likely to consider themselves prospective athletes and feel encouraged to participate in sports.
Female athletes who utilize their platforms to fight for gender equity and social justice can encourage young girls and women to become activists and change agents. Young girls may be more inclined to perceive athletics as a method of making a sound effect and contributing to social change if they witness women utilizing their athletic prowess to make a difference in the world.
In conclusion, role models and representation can significantly influence young female athletes. They may motivate, empower, and encourage young girls and women to pursue their aspirations, challenge prejudices, and make a difference. Efforts to promote gender parity and representation in athletics must continue so that all girls and women may participate, achieve, and be acknowledged.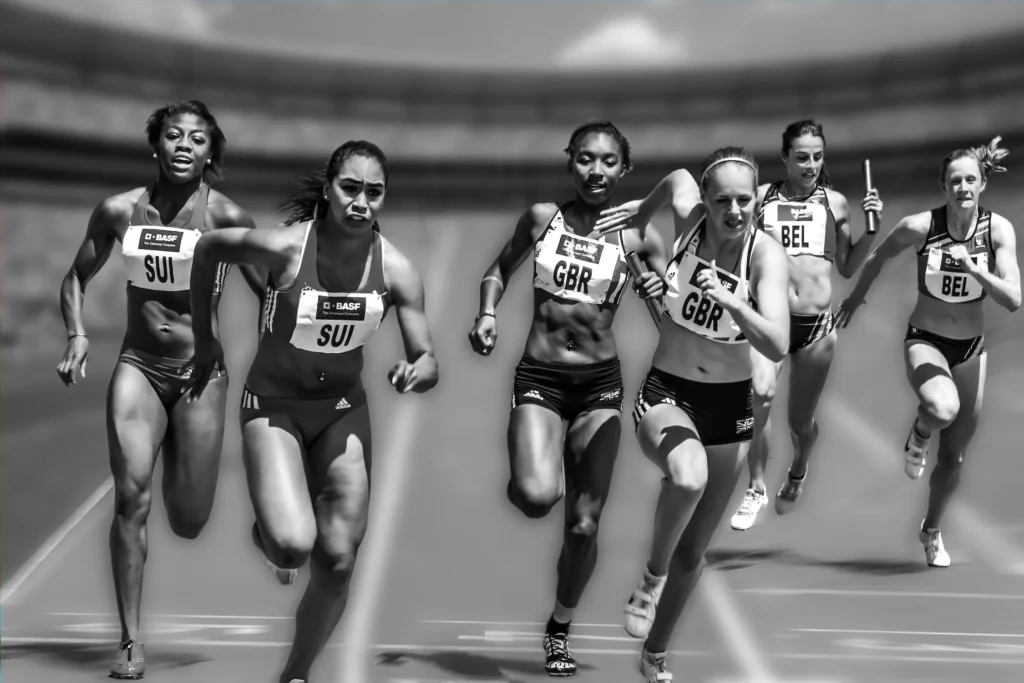 Here are just a few of the female athletes that are changing the world right now. They have inspired the public and taught ladies worldwide that no matter what, no matter where you come from, your aspirations are never too large. In the words of Beyonce, "who run the world? GIRLS!"