Are you like me, who wanders and browses all the Handpoured candles from Yankee's or Bath & Body candles but does not dare to purchase them? How can I spend Tk.3.5k above for one handpoured candle when I already want so many variations, someday vanilla, woody, someday fruity, and what not? Vincent's Sphere gave me the solution as I could browse many different types of themed hand-poured candles without worrying much about the price! There is no such thing as *too* many candles hence browse & buy without guilt from this exclusive store.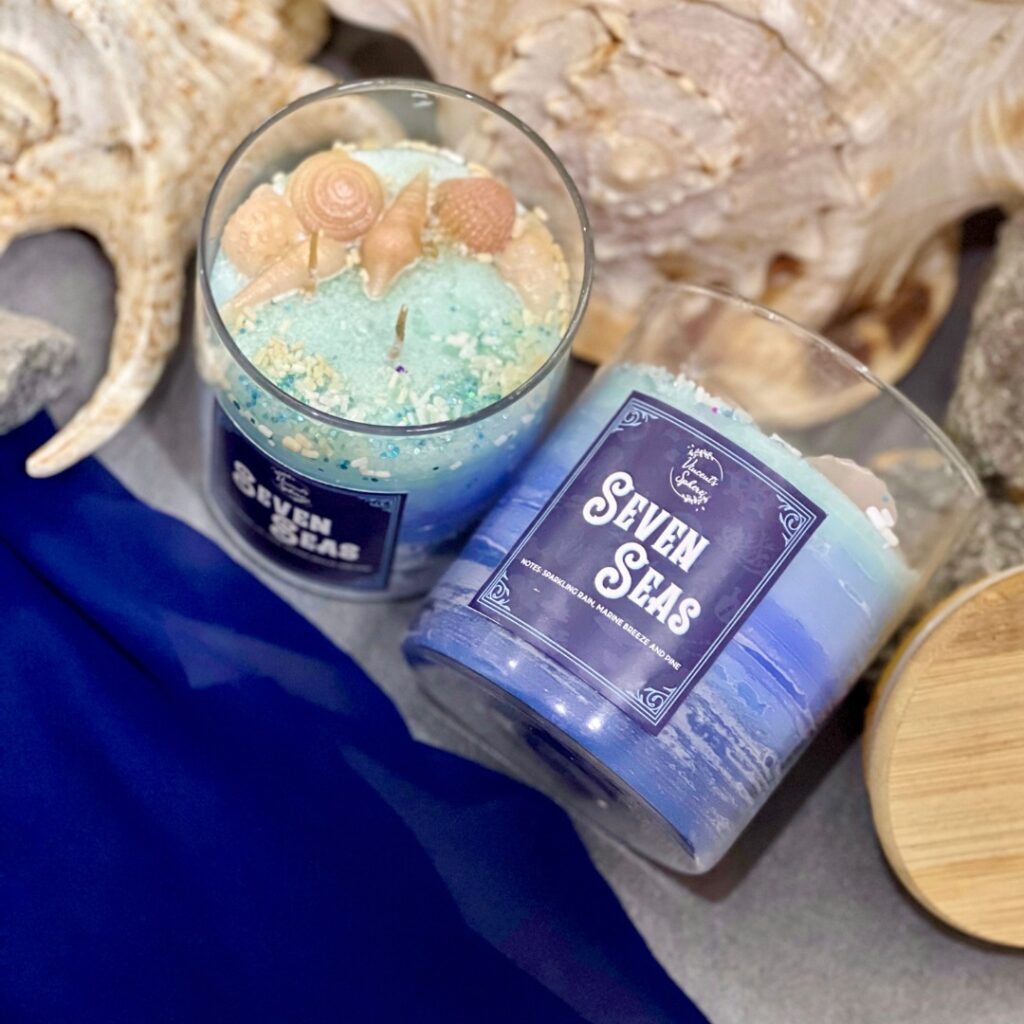 This brand has the best hand-poured candles made with the finest oils and wax, delivering exquisite fragrance in various themes specially curated for you. Vincent's Sphere makes wonderful, hand-poured candles, bath salts, luxury bath bombs, satin masks & scrunchies and has various gift boxes in stunning packaging. It always has its exclusive themed candles, but it also releases limited editions regularly, so you'll want to keep stocking up. You can choose from their dynamic range, such as Spring, Autumn, Winter Essentials, Star Wars Special, Studio Ghibli Edition, Greek Gods & Monsters, or Book Themed Collection; they have it all!
What's the story of your brand?
In an exclusive interview with the Web Capitals, one of the brand owners, Mauli Rahman, stated that
" I am a huge Scented Candle lover. But due to a lack of supply, it was hard to find them in Bangladesh 5 years back. There was no local producer either. I either had to wait for someone to come from abroad or use other intermediaries like Facebook groups or International Delivery services. Because of that, the price of each candle would increase a lot. Many of my other friends shared that they face the same issue. Besides, I have always been into Arts and Crafts since childhood, so I thought I could be the Supplier if there's a demand for Scented Candles in Bangladesh. After that, on September 2019, I launched my first batch of candles, and there has been no looking back ever since then."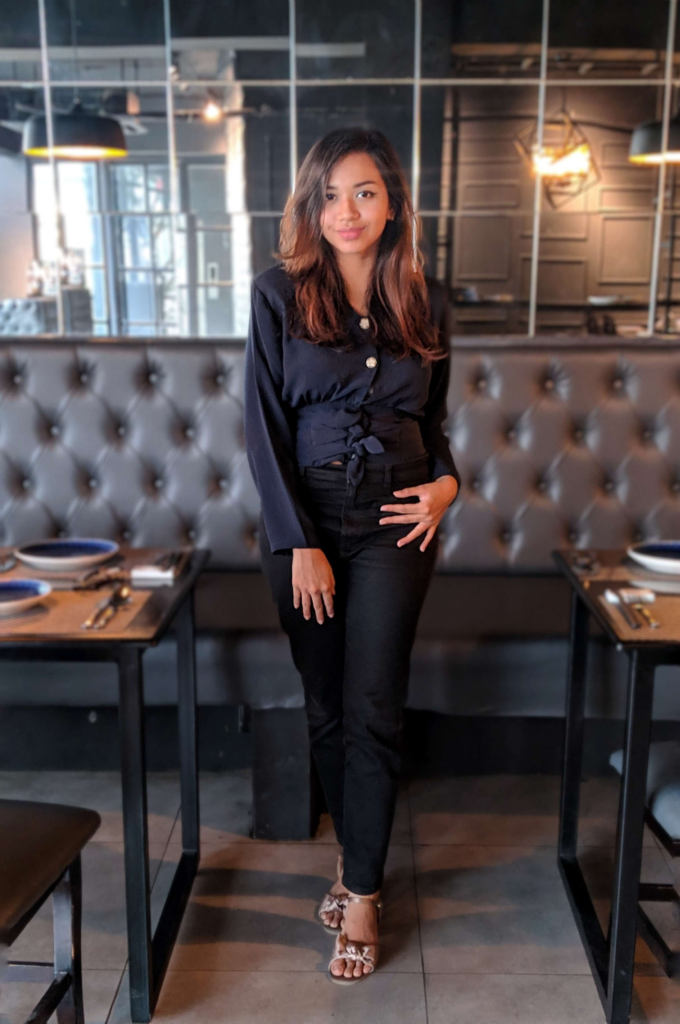 What is your 10-year plan for your brand?
As a leading Scented Candle brand in the South Asian Continent.
WHY SHOULD EVERYONE HAVE HANDPOURED CANDLES IN THEIR HOMES?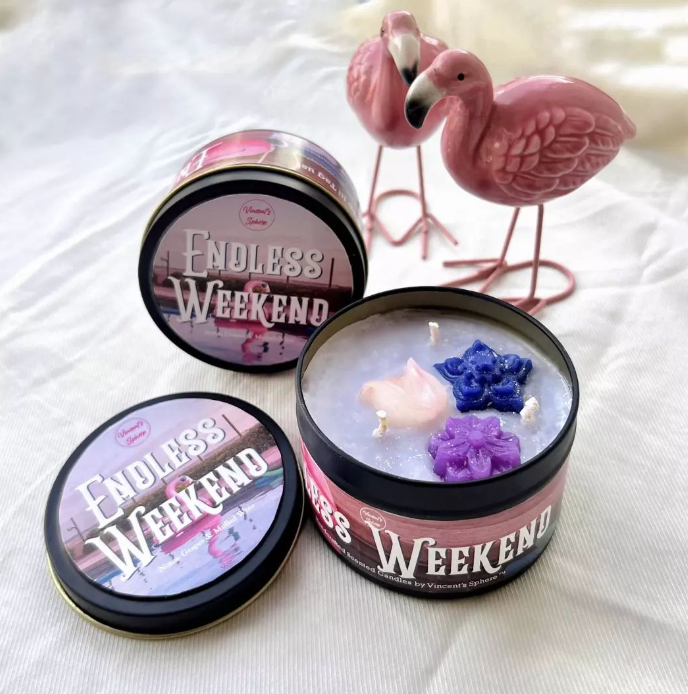 Having scented candles in your house is an excellent way to offer comfort, warmth, and an uplifting vibe. From a cocktail party to a candlelight supper, aromatic candles can enhance the ambiance of any event. Scented candles have also been shown to improve your mood. If you are depressed, the aroma might make you feel happier and more at ease. Candles were once solely used in religious institutions and on special occasions.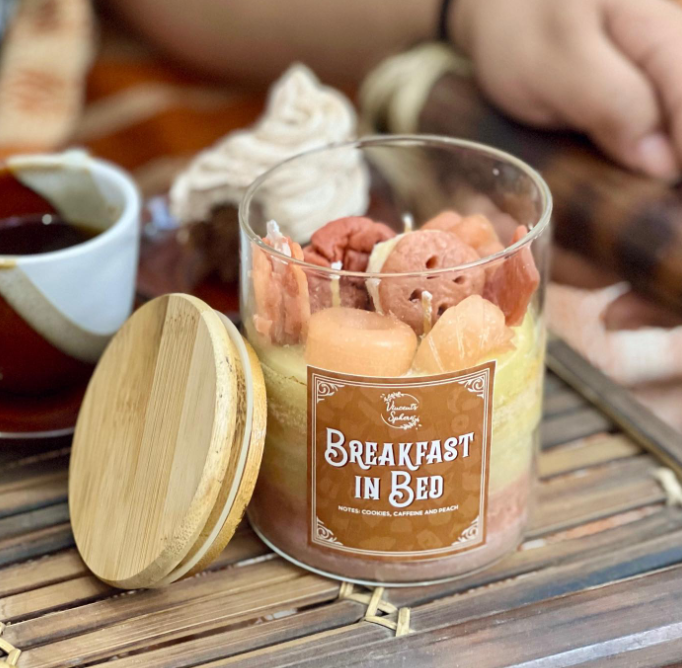 This candle reminds me of breakfast in bed and enjoying the lavish lifestyle. It's a one-of-a-kind combination of sleeping in, sherpa throw blankets, and eating freshly baked waffles at 1 p.m. on a Saturday. This sweet and delectable mixture combines cookies, coffee, and peach and will make you feel obsessed. Who doesn't enjoy being spoiled with a meal now and then? Pamper yourself or your loved one with a hearty breakfast and Vincent's Sphere Breakfast-themed Scented Candle "Breakfast In Bed." The warm, soothing aroma of freshly brewed coffee, sizzling bacon, and baked goodies will instill the atmosphere of a full breakfast in your house. This candle, made with high-quality materials, will deliver a long-lasting, scented experience.
It allows you to unwind after a long day.
Think if you had a very stressful day at work or are worried about anything. In such a situation, you'd want to travel somewhere serene and relaxing to relax your thoughts. There is no other location like home that will relieve your tension. After a long day, all you want to do is get home, which is your happy spot. Consider it now. After a long day, coming home smells like bliss. That's correct. After a long day, scented candles help you unwind. It will generate an atmosphere that will make you feel calm. Try out the ' I PUT A SPELL ON YOU' by Vincent's Sphere, which will help you to relax! Life is chaotic, and adulting is difficult, but it does not have to be that. This lovely mix of sparkling rain & lotus will brighten your day. This little pick-me-up is what you need to unwind after a busy week!
Home is something that reflects your personality. You want it to be calm while yet looking elegant. Scented candles have a pretty great look and transform the viewpoint of your home's décor. The light and aroma of the candles will enhance the air of your house while also creating a serene atmosphere. Even if you don't light it up, the appearance will be enough.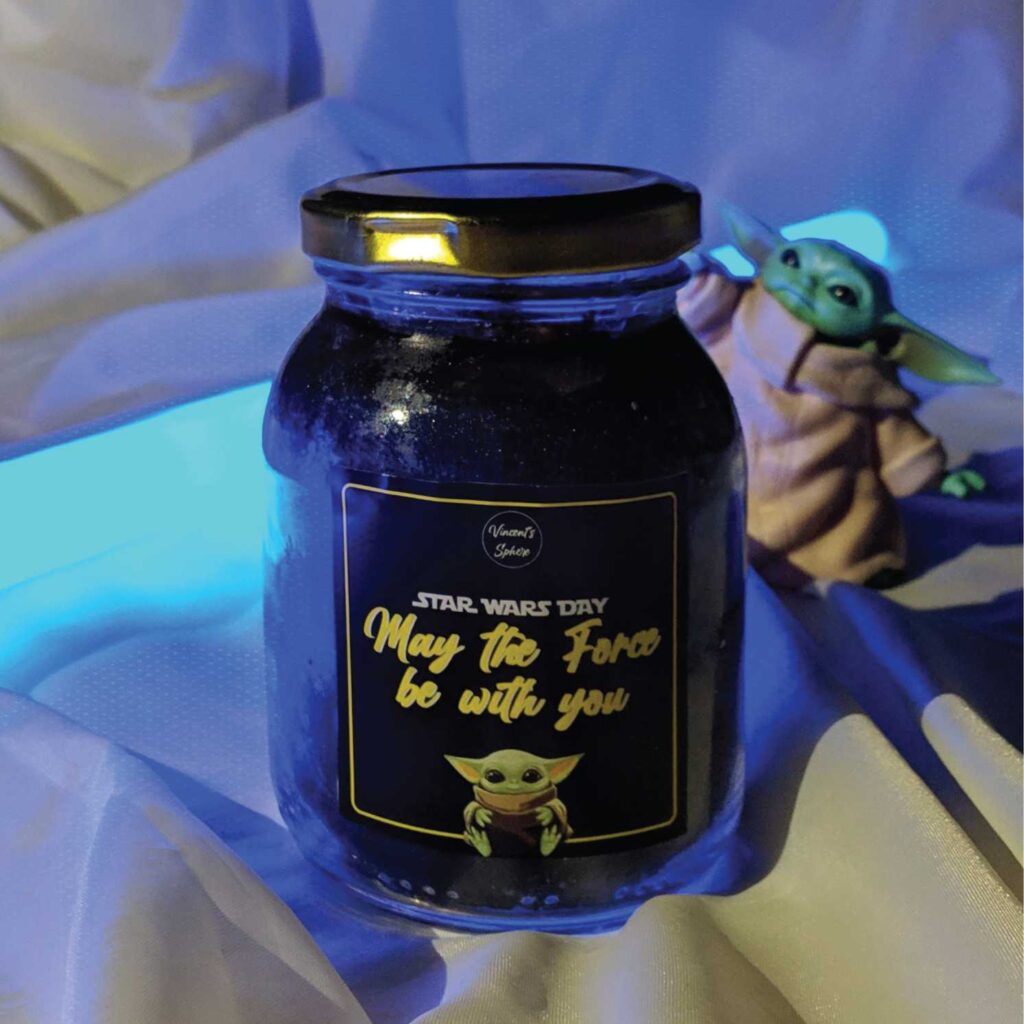 Removes the negative energy? Yes, it does!
Have you ever wondered why you become so furious or disgusted when you smell unpleasant? That's because foul odor attracts negative energy. A word of advice: always keep your surroundings smelling nice. If you do this, your mood will improve, and any lousy energy will be removed. Finding an excellent odor to enhance your mood and make you joyful is critical. The light and aroma of the candles will improve the air of your house while also creating a serene atmosphere. Even if you don't light it up, the appearance will be enough.
Self-care routine done right!
Assume you're relaxing in your room, reading a book, and drinking your favorite beverage. What's missing from this? Yes! You are correct—candles with scents. Use fragrant candles to pamper yourself at home. When purchasing scented candles, choose smells that will relax you, such as lavender or the aroma of freshly baked cookies.
Shop The Best Sellers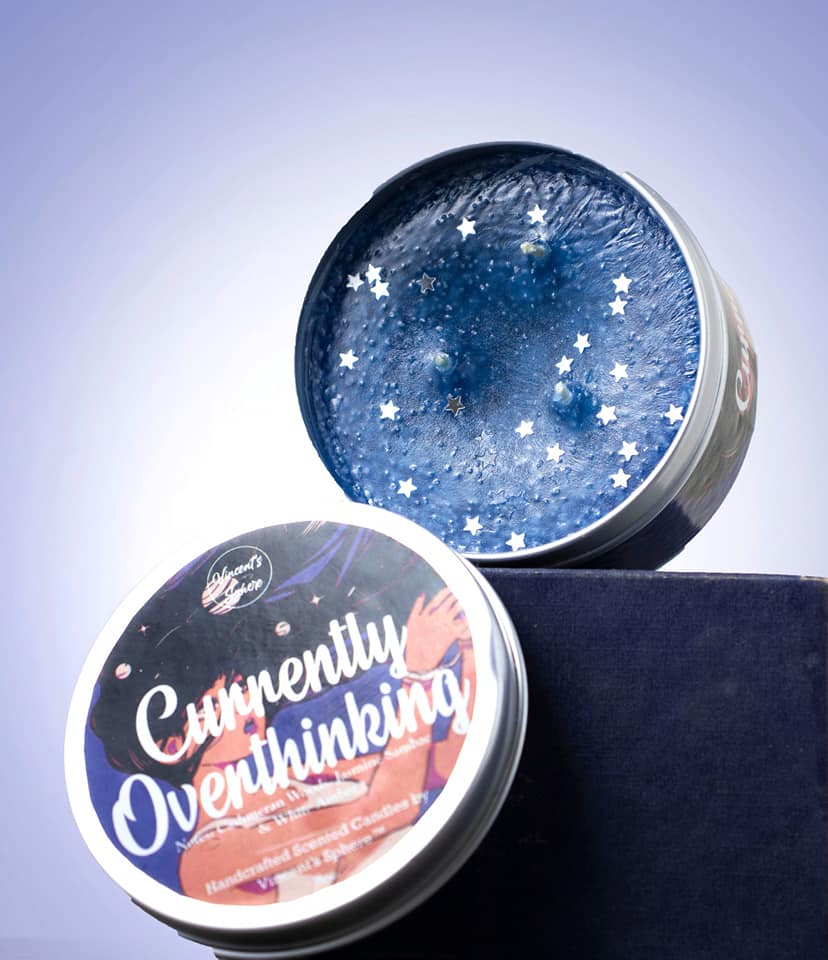 Currently Overthinking Handpoured Candle
When your mind seems like a whirlwind of troubling thoughts and anxieties, light this candle, pause, and breathe! Worrying merely adds uncertainty and confusion to your life, neither of which benefits your mental health. Take a break, refocus, and realise you are capable and sufficient. This balanced, concentration-boosting aroma will drive away any negativity! This candle is an excellent present for everyday inspiration and as a desk accent. Cashmeran Woods, Jasmine Sambac, and White Amber are among the notes.
Blueberry Cheesecake Handpoured Candle
Cheesecake with sweet, succulent, and rich blueberries on top. To the brim, vibrant and tasty. This candle recreates the scent of delectable, fluffy blueberry cheesecake without the need to make it at home! Blueberry, blackcurrant, and cheesecake are among the notes.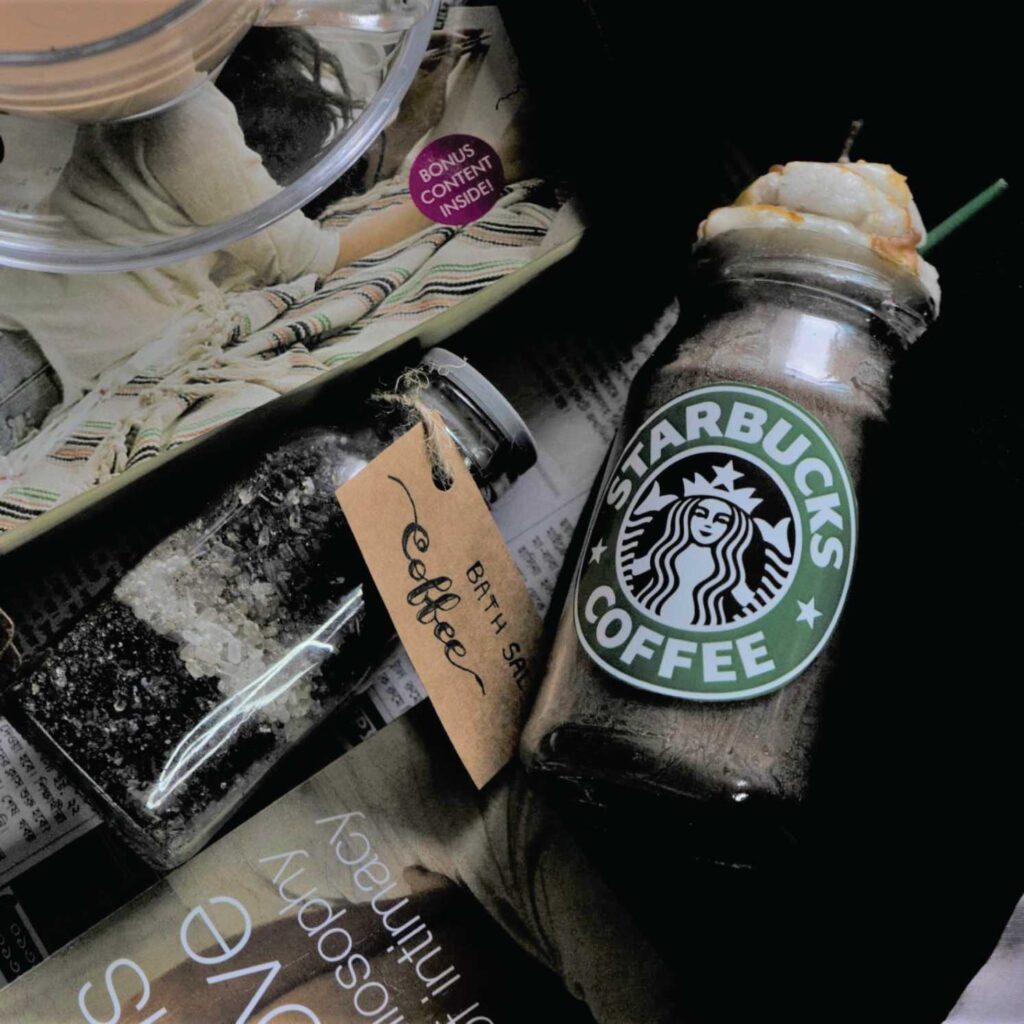 This hardly requires a preface. It's a must-have for every Starbucks lover. So grab a burning caffeine candle to make your space smell like you are at Starbucks to order your favorite hot drink. Starbucks Handpoured Candle is for connoisseurs who can't go a day without the smell of caffeine. This candle can burn for 45-50 hours. It's a year-round favorite. We could go on, but grab your Starbucks candle right now!
Vincent's Sphere has done justice to this candle by depicting the serene and breathtaking shoreline. It carries you to the coast on fresh aquatic winds. This perfume smells like the new ocean, moss, and marine floral scents like rose and orchid. This candle has a burn time of 50-55 hours.
Wave goodbye to Insomnia with this Handpoured Candle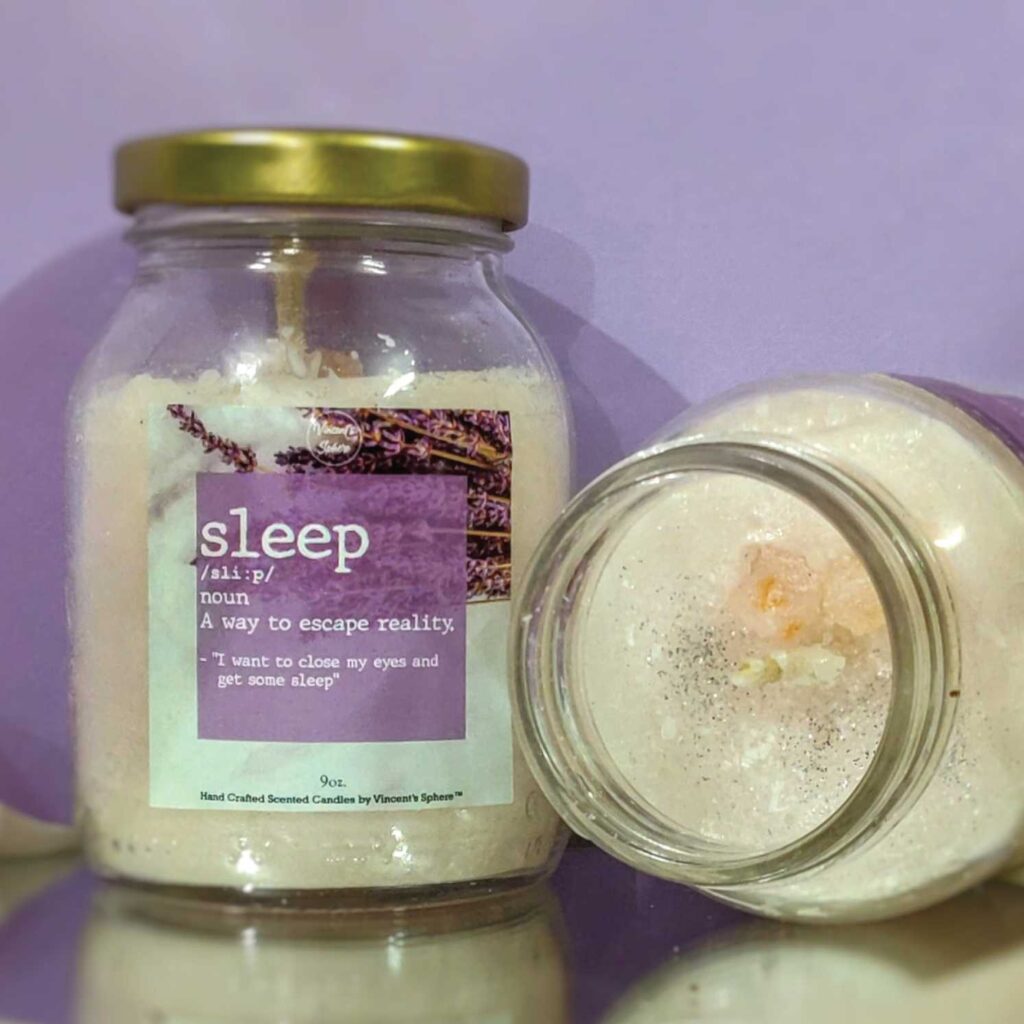 Scented candles can be an excellent tool for aiding sleep. Certain chemicals in your brain react in ways that cause calming mental and physical effects when you register smells. The Vincent's Sphere Spring Special collection's "SLEEP" scented candle is ready to let you unwind. This candle will help you relax and sleep better at night. It promotes relaxation by combining Lavender and Cooling Eucalyptus oils. It is also perfect for use when taking a soothing bath. The candle can burn for up to 50-55 hours.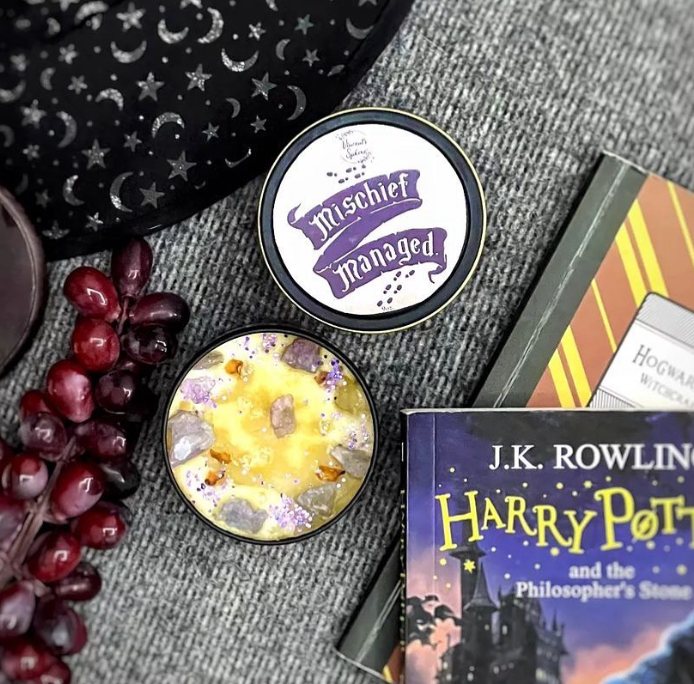 They will take you on a tour of the wizarding realm. "Mischief Managed Handpoured Candle," a saying that alludes to the Marauder's Map, a magical map that reveals all of Hogwarts School's secrets. Our Candle has a rustic appearance that is similar to the map. Cashmeran Wood, White Amber, and Jasmin Sambac are among the notes.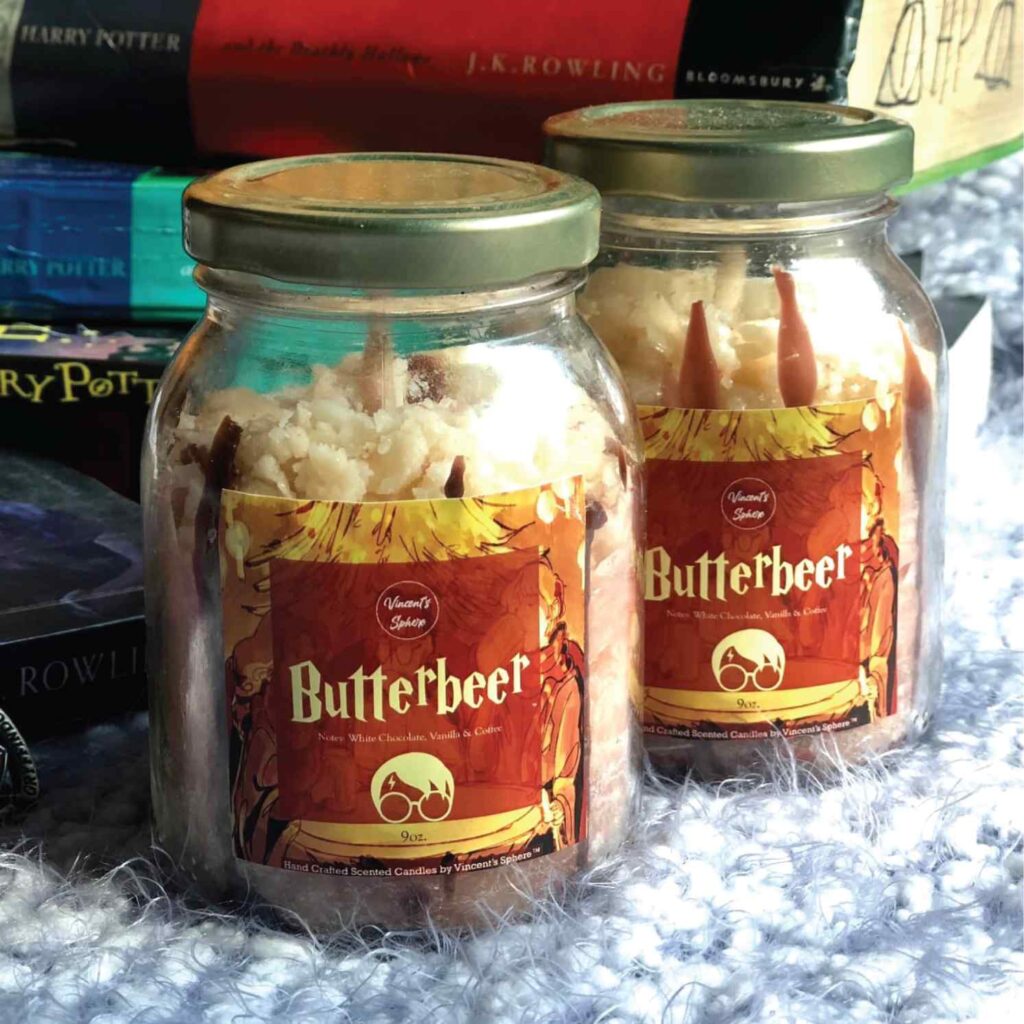 Having trouble finding the perfect candle while watching, reading, or playing Harry Potter? The "BUTTERBEER" scented handpoured candle from Vincent's Sphere book-themed aromatic candle range provides a solution for those Potterheads. We attempted to recreate the tasty and well-known wizarding beverage featured in the third Harry Potter film, Harry Potter and the Prisoner of Azkaban. This non-alcoholic beverage has a delicious creamy butterscotch flavor that will leave you wanting more. This candle has a burn time of 50-55 hours.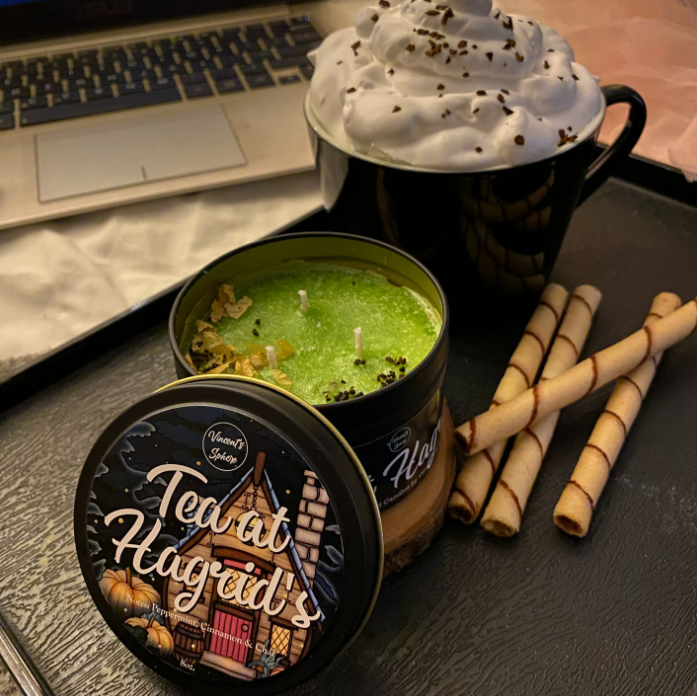 My favorite Tea at Hagrid's Handpoured Candle has mint and Eucalyptus undertones. Furthermore, the themed candle is so lovely that burning it hurts (pun intended), making this a must-have for any Potterheads out there.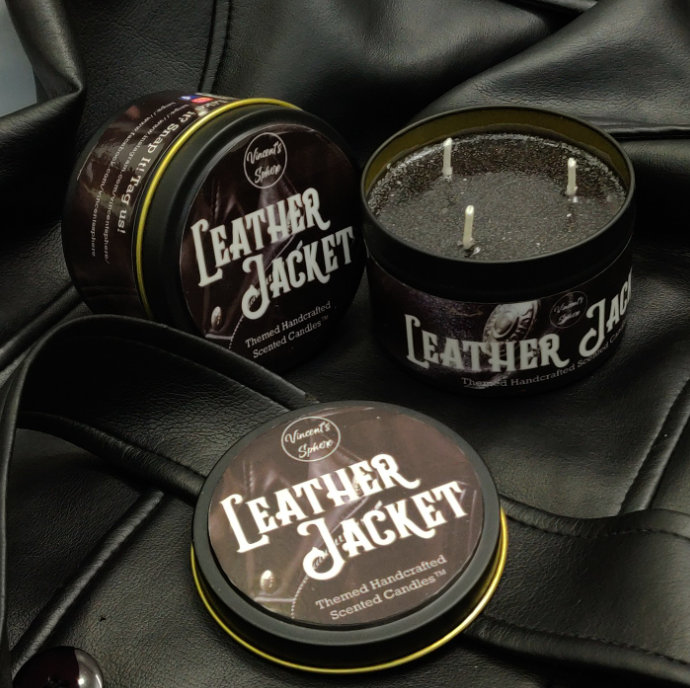 This leather jacket handpoured candle is an ideal gift for your boyfriend, brother, father, or even your leather-lover friends. This unique candle is classy and one of the best sellers from Vincent's Sphere!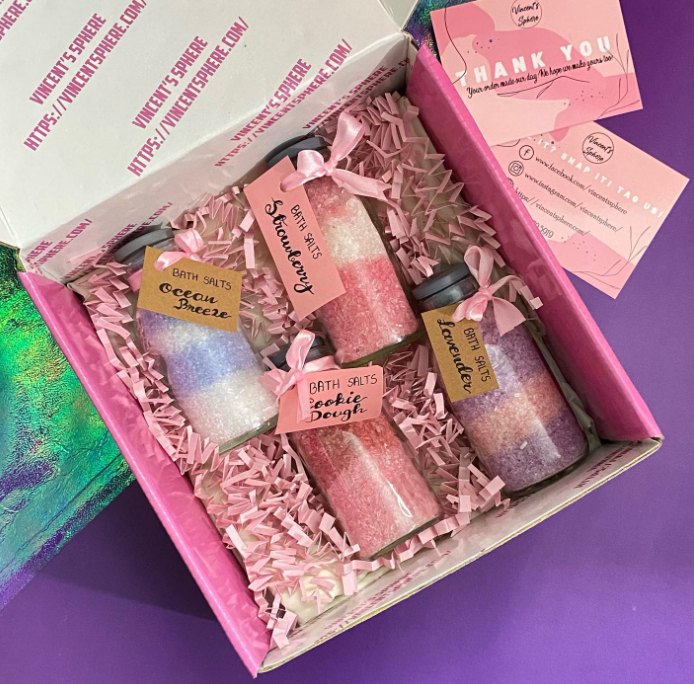 Vincent's Sphere bath salts have a special place in our hearts and baths! They are packed with medicinal elements and provide a calming, mineral-rich experience with various ingredients, including Lavender Bathsalt, Ocean Breeze Bathsalt, Strawberry Bathsalt, Cookie Dough Bathsalt, and more.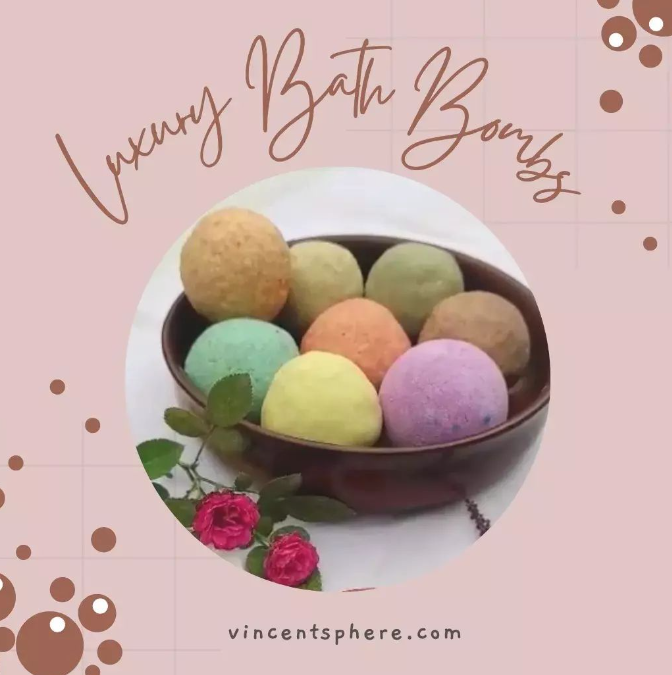 The delightful scent and colorful colors of the bath bombs will undoubtedly brighten your spirits after a long day. So take some time and relax in a bubbly bath because you deserve it! Bathbombs are available from Vincent's Sphere in nine distinct flavors. Flavors include French Kiss, The Comforter, Cake by the Ocean, Goddess,  Love Bug, Berrylicious, Sleep Diamond Dust & Peachy Baby. Shop these bath bombs to elevate your shower routine now!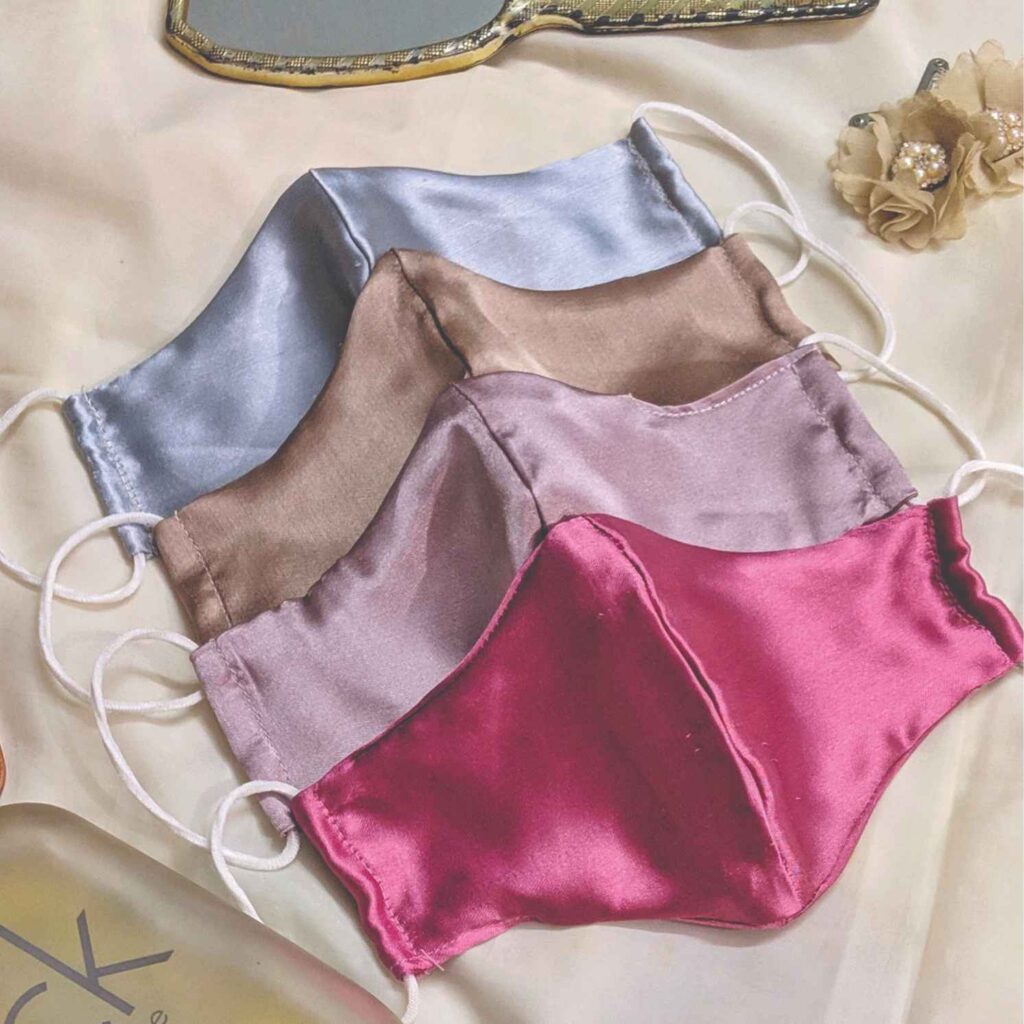 Lightweight and breathable, these satin masks will go with your daily outfits. This will also assist you in combating Dhaka's air pollution. An orientation was designed and carved to follow and match the face's natural curves for snug comfort. Fit easily over the ears. These masks are washable and reusable. We do not advise using bleach. After each outing, wash your mask. We recommend cleaning your mask before using it for the first time. These masks are available in various colors, including sky blue, magenta, pastel, grey, and mauve.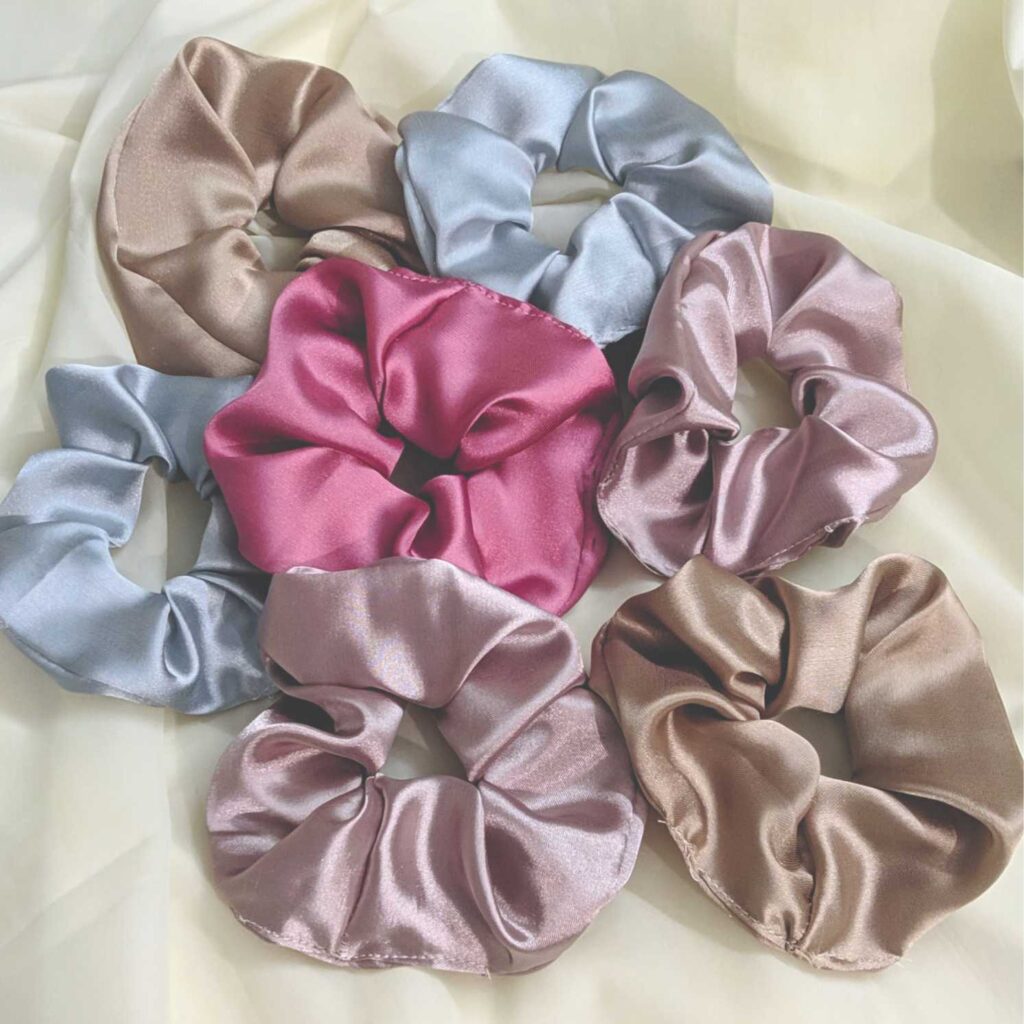 Whether seeking a non-damaging hair tie for working outs or a simple hair ornament, Vincent's Sphere offers something for everyone! The ideal hair accessory for evenings out or special occasions. Comfort is essential; this one easily slides in and out of even the most extended, thickest hair with no dragging or pulling. Showcase your particular style and get ready for any situation, from work to workouts to evenings out. Take charge of your hair and look great no matter what you do or where you go.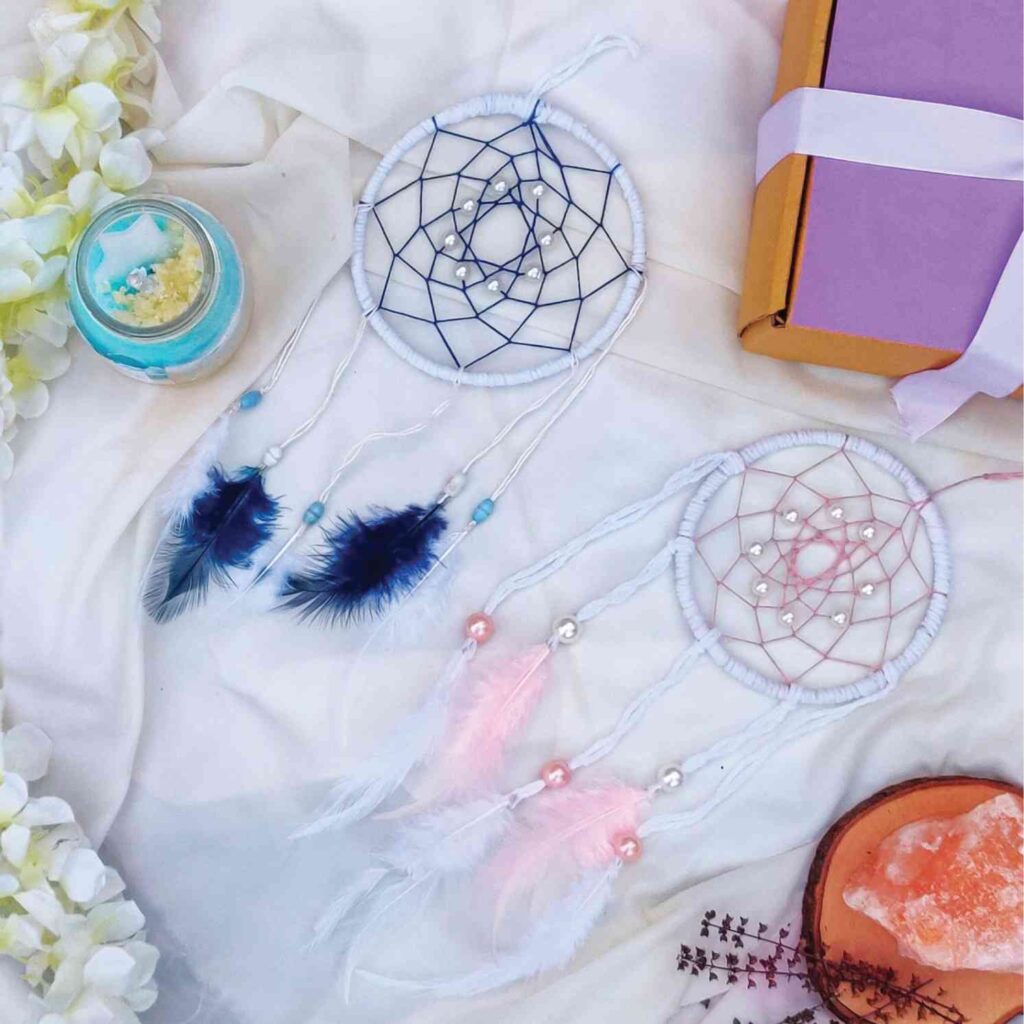 Pink and blue dreamcatchers with pearl beads and lightweight feathers are available at Vincent's Sphere. Dreamcatchers are now employed to provide an earthy, contemporary touch to our interiors. These dream catchers are ideal for adorning your bedroom refuge. They will add a tranquil natural feel to your bedroom! Rotating rings and other more natural materials. This is how dreams are captured. It's pretty laid-back and basic.
Personalized Gift Boxes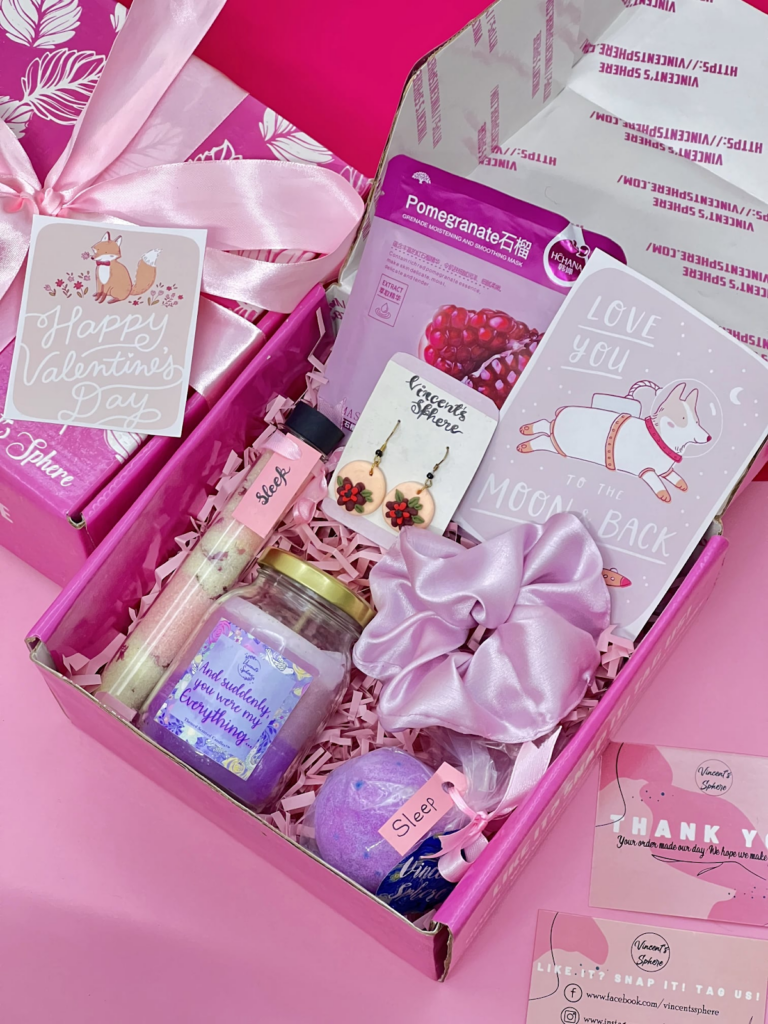 Only the most exquisite gift is as memorable with the proper presentation. Vincent's Sphere Customized Gift Boxes are a selection of thematic gift boxes that have been meticulously picked. We blend the most important things so that each present tells a narrative and allows you to gift with intention, whether for a birthday, special occasion, or just because.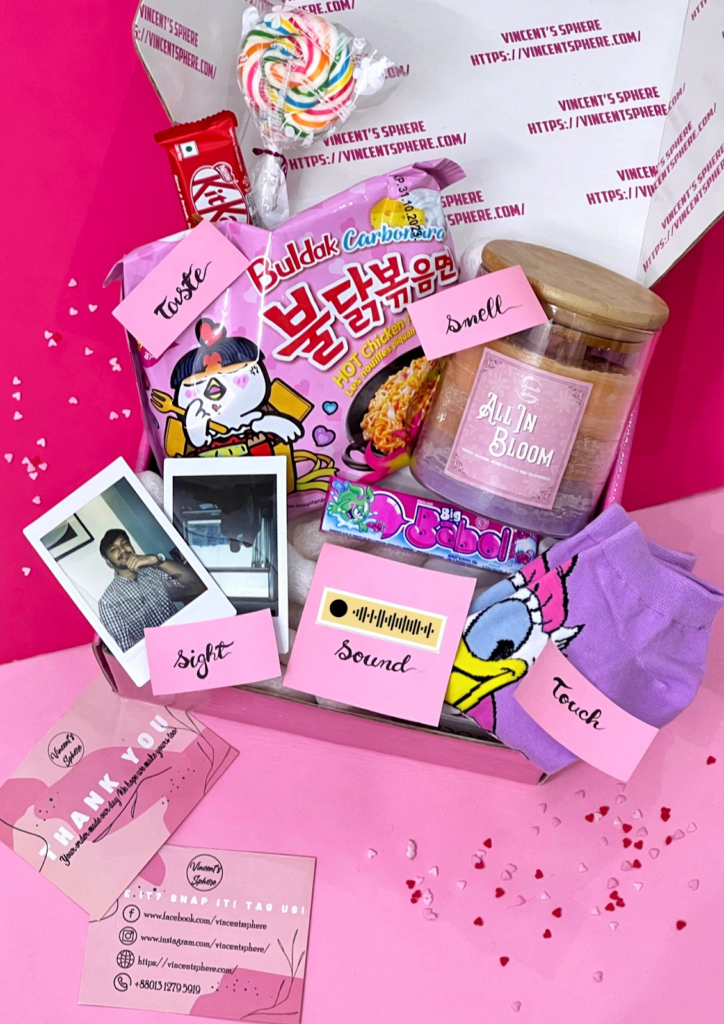 These gift boxes may be utilized to dress up any gift. You will surely deliver a wonderful gift to your friends and family when you line it with our colored or printed paper and top it off with a gorgeous satin ribbon bow. Therefore, please send them a message and request further information. Please keep in mind that all of their gift boxes are entirely customizable.
Follow this fantastic brand for more.
Facebook https://www.facebook.com/vincentssphere
Instagram https://www.instagram.com/vincentsphere/
Website https://vincentsphere.com/
For more query support@vincentsphere.com
For more updates and collaboration, stay tuned with the Web Capitals and let us know your thoughts below!