If you're a beauty nerd aka skincare junkie, you already know about the uprising of acids in skincare. For a very long time, most of us used to go for the products our favorite movie star promoted. I don't know how many of us did a background check. But one thing I know for sure is that I wasn't one of them. I tried thousands of products just because I found the packaging was pretty or my favorite model posed with the bottle. Till today I am trying to assure myself that I wasn't the only one.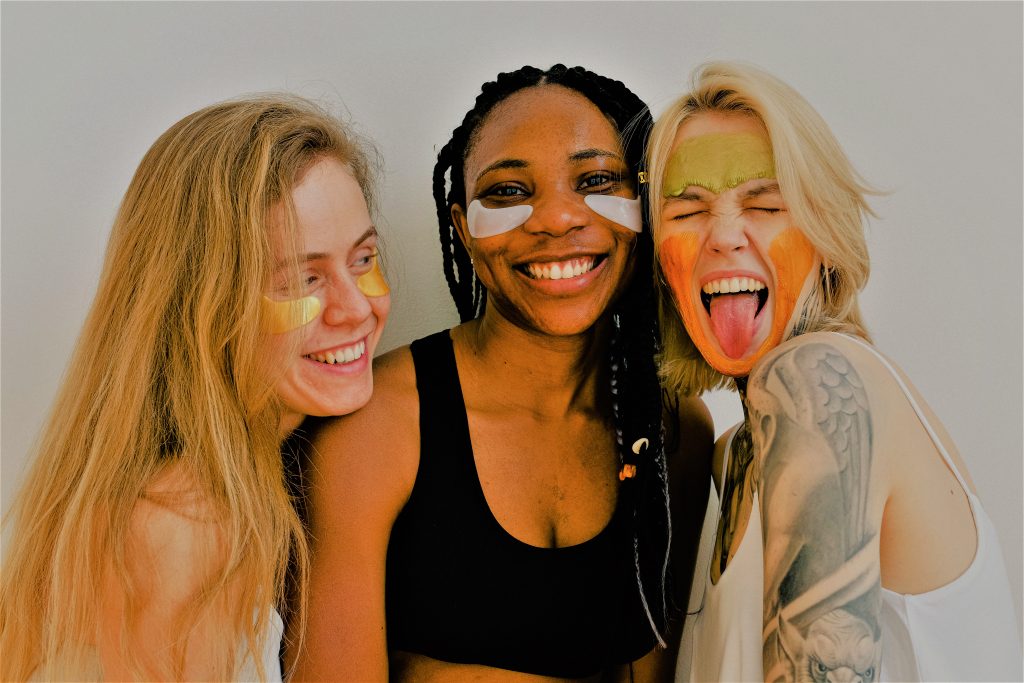 But thank God for some amazing beauty gurus like Susan Yara, Hyram, and James Welsh who are working hard to build a generation with actual and better skincare knowledge. Also, thank God for those skincare brands who are finally giving chemistry the actual credit and limelight it should've got since the beginning.
Chemistry is Getting the Due Credit
If not for the pretty packaging or the endorsements by models, one term we all guaranteedly fall for was "natural". At one point in our life, we all freaked out about having "chemicals" in our products. A few years back if we had a conversation about acids in skincare we wouldn't just be concerned. We might've started boycotting them as well.
Because we didn't know better. We always had this bad impression about chemicals that most of us didn't even bother to know their positive impacts on our skin. But days are changing. Although the internet is flooded with poor and unacceptable content, some content creators are actually working hard to educate people.
As a result, a herd of conscious consumers is in the making. Today, before buying or putting on any product most of us check the ingredient list. Some of us show off our research skills before investing in any product. This is where chemistry and cosmetic chemist both are getting their long due credit. I mean how many of us knew ingredients names like hyaluronic acid or salicylic acid. Today, not only we know the name; we know what they do and why we should or shouldn't use them.
Acids in Skincare 101
Let's come to the fun part. There is a crazy number of acids out there and it's pretty easy to get confused. And hey, it's okay. We are always here to help. If you're trying to introduce acid in your regimen, today, we are going to build that together.
Let's get going.
Cleanser
The first of a beauty routine is cleansing. Now if you've oily-acne-prone skin, go for a cleanser with salicylic acid. It helps to shed dead skin cells from the top layer and decreases the number of pimples while working on redness and inflammation. Our top picks for salicylic acid-based cleansers are-
Neutrogena Oil-Free Acne and Redness Facial Cleanser, get here.
La Roche- Posay Effaclar Purifying Foaming Gel Cleanser, get here.
For dry skin, opt for cleansers that will hydrate your skin. Like, hyaluronic acid which is a water-retaining hydrator. Not only it keeps your skin moisturized, but it also has anti-wrinkle and healing properties. Our favorite cleanser that has hyaluronic acid in, is-
CeraVe Hydrating Facial Cleanser, get here.
And, if you have sensitive skin, we know how hard it is to find a product that understands your skin. Lactic acid is one of those ingredients that works pretty well for sensitive skin. It exfoliates on a surface level as well as aids in hydrating the top layer of the skin. Our pick-
Murad AHA/ BHA Exfoliating Cleanser, get here.
Toner
The next step is to find an acid-based toner, there're quite a few fine options out there as well. For people with oily skin, try toner that will reduce excessive oil and help with clogged pores. Glycolic acid is the best option for that. Our favorite toner with glycolic acid is-
The Ordinary Glycolic Acid 7% Toning Solution, get here.
Not just oily skin, glycolic acid works extremely well for dry skin as well. The AHA in glycolic acid improves dryness and dullness by producing more collagen and elastin. So, you can pick The Ordinary Glycolic Acid toner as well.
For sensitive skin, go for mandelic acid-based toner. It is one of the top acids for sensitive skin. The molecule of mandelic acid is larger than other AHA's which is why it penetrates the skin slowly causing less irritation. Our pick for mandelic acid toner is-
Mandelic Acid 5% Skin Prep Water by Wishtrend, get here.
Moisturizer
People with oily skin tend to skip moisturizers. That's a big no. Your skin might be oily but that never meant it doesn't require hydration. But since your skin is already oily opt for an acid that works on producing less sebum. Niacinamide acid can be a lifesaver for you. Our pick-
CeraVe Facial Moisturizing Lotion PM, get here.
Every type of skin needs hydration. And when it comes to dry skin, the goal of a moisturizer should be protecting hydration at any cost. That is why we're choosing hyaluronic acid one more time. The moisturizer that we are loving-
Neutrogena Hydro Boost, get here.
Since sensitive skin tends to get irritated easily, pick something that'll cause no further irritation. You can go for moisturizers with polyhydroxy acids or PHA's. They don't penetrate much deeper into the skin and work on fine lines along with textural issues. Our top pick-
NEOSTRATA RESTORE Ultra Moisturizing Face Cream, get here.
Things to Remember Before Using Acids in Skincare
There're a few things to note before you introduce acids in your skincare regimen. First of all, some acids (e.g., glycolic acid) make your skin photosensitive. So, make sure you use sun protection. Secondly, some acids don't really get along. In that case, do a little research on the compatibility of acids. And thirdly, don't go crazy at the beginning. Start slow. Notice how your skin is reacting to the new regimen then increase the usage.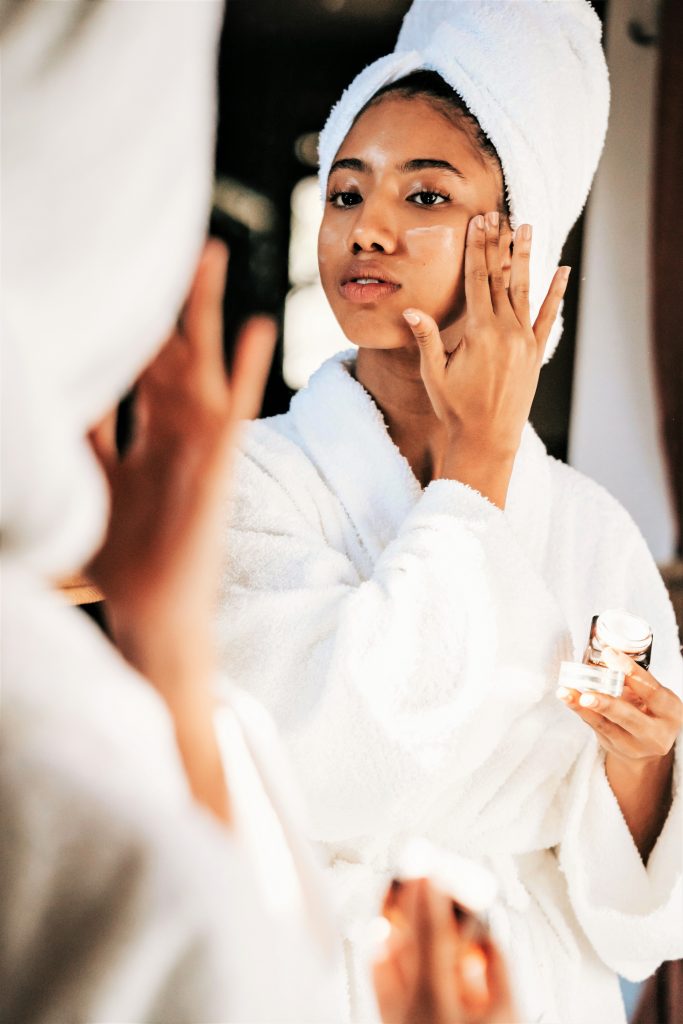 When you put effort into your skin, instead of just skincare it becomes investing. Or, should we say skin-vesting? So, it's going to take some time before showing the result. Don't get dishearten. Keep taking care of your skin religiously. It's going to show up in due time. Along with the acids, our prayers and wishes are there for you.
As the ending note, we would like to remind you that your scars, acne, bumps don't make you ugly. They make you human. You don't have to find them pretty. Just find them as basic human stuff. Because it's what we all have in common.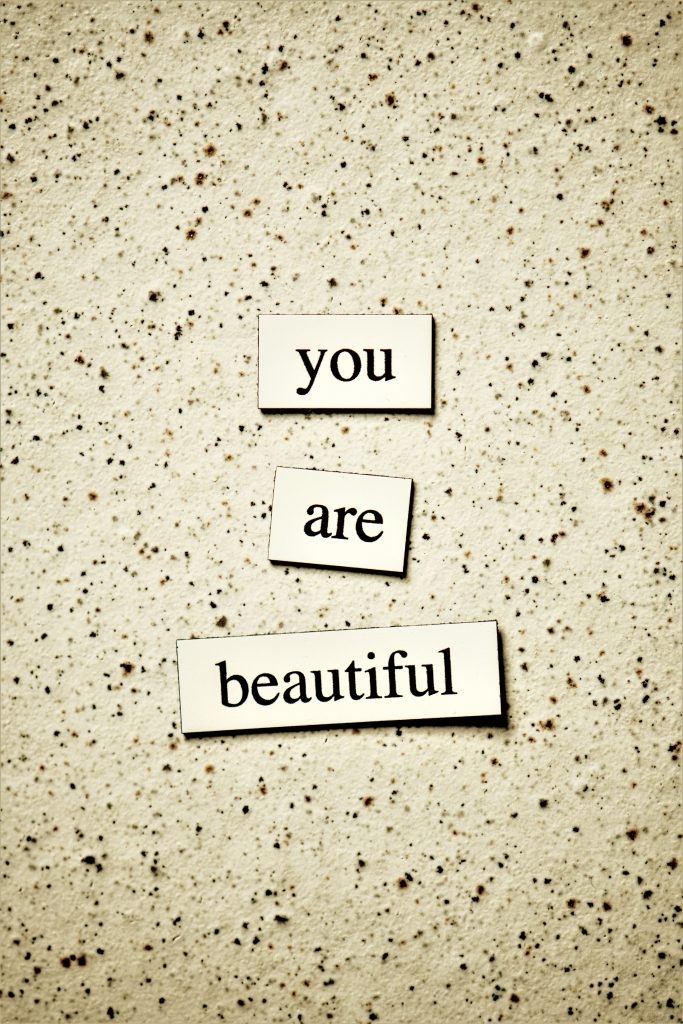 So, please don't beat yourself up to attain society's shadowy beauty standards.
Subscribe to know now more about skincare, lifestyle, health!!!