On December 28, 2022, Bangladesh Prime Minister Sheikh Hasina rode Line 6 Phase 1 (Uttara to Agargaon) of the Dhaka Metro for the first time. The public can now use the Dhaka Metro Rail as of December 29. MRT/Rapid passes and single-trip tickets are available for pickup from the station counters starting that day. The Dhaka Metro Rail will operate for four hours every morning between 8:00 and 12:00 for the first three months. Only in a direct route from Uttara to Agargaon station (see map). Trains will stop at every station along Line 6 Phase 1 starting on March 26, 2023.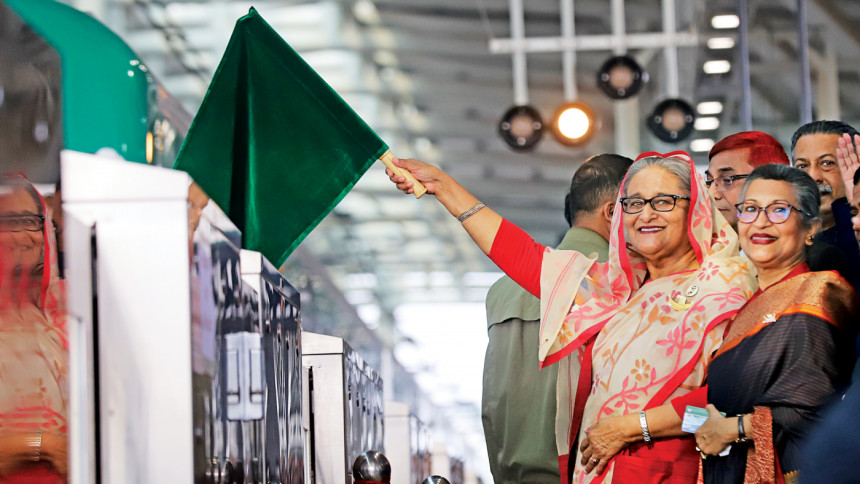 Prime Minister Sheikh Hasina officially opened the Line 6 project, primarily supported by the Japanese government. She characterised the Dhaka Metro Rail as a "milestone," according to the Dhaka Tribune. She stated, "Another feather added to the crown of the development of Bangladesh, "The Dhaka metro, she continued, would significantly lessen traffic bottlenecks in the city, and there would also be train cabins just for women. According to a statement issued by the state-run Dhaka Mass Transit Company Limited, the line, which is over 20 kilometres (approximately 12 miles), would serve 16 stops and, for the time being, connect the northern area of Dhaka to government buildings and hospitals (DMTCL).
In the future, it will develop to pass directly through the city to the Motijheel financial area in the south. The largest city in Bangladesh is Dhaka, where more than 20 million people live in daily aggravation due to the city's congested roadways and traffic jams.
According to statistics from the World Health Organization, more than 3,000 people in Bangladesh each year pass away in road accidents. A few students died on the spot due to an accident caused by a speeding bus in a terrible accident in 2018 that drove large numbers of young demonstrators to the streets.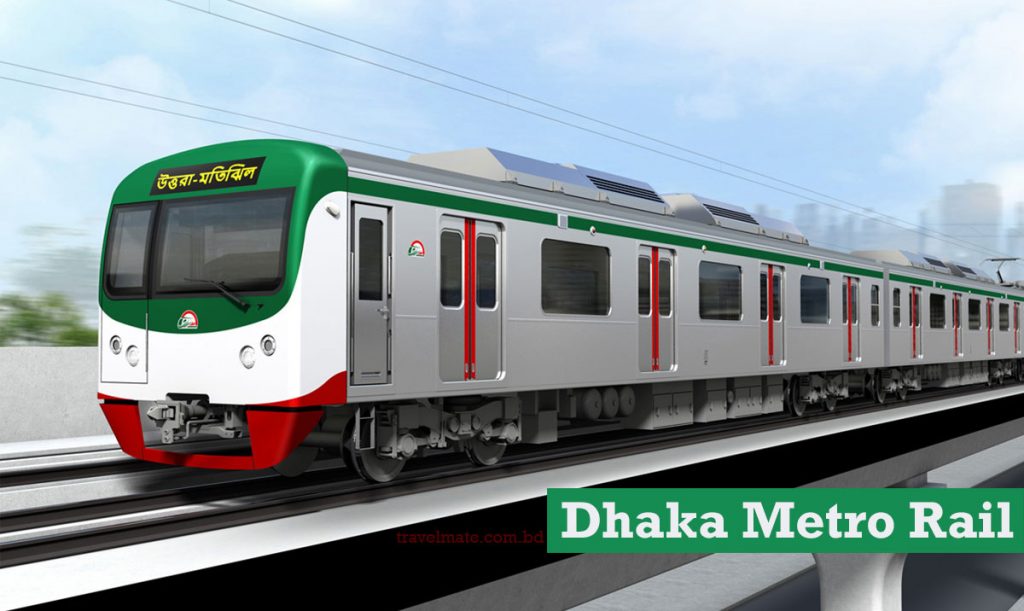 An Overview of Dhaka Metro Rail MRT-6 First Phase
The project is known as the MRT-6 Dhaka Metro Mass Rapid Transit. Dhaka Mass Transit Company Limited carries it out (DMTCL). There are two phases to the project's implementation. Phase one extends from Uttara to Agargaon (11.73 kilometres), and Phase two is from Agargaon to Motijheel. The first phase is open; the second should be by 2023.
| | |
| --- | --- |
| Track Type | First Track |
| Total Length (Uttara-Motijheel route) | 21.26 KM |
| MRT-6 First Phase (Uttara-Agargaon route) | 11.73 KM |
| Transit Type | Mass Rapid Transit, Light Rapid Transit |
| Number of Stations from Uttara to Agargaon | 9 |
| Passenger Transport Capacity | 60 thousand per hour |
| Number of Metro Trains | 12 trains with six coaches |
| Maximum Passenger Capacity per Train | 2308 |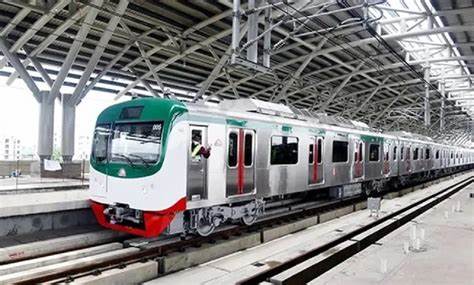 Routes
Passengers can make MRT cards or purchase one-way tickets to travel by metro rail. Rapid Pass allows users to ride on the metro rail easily. The minimum fare is Tk 20, and the Tk 5 per kilometre. It will cost Tk 60 to travel from Uttara North to Agargaon.
With the seller's assistance, single-journey tickets and MRT passes can be purchased through the Ticket Office Machine (TOM). The Ticket Vending Machine allows users to buy Single Journey Tickets and MRT Pass Top-up automatically (TVM).
Additionally, MRT Pass Top-up can be done using mobile and web applications like cards and financial services. To avoid waiting in line for your first Metro Rail Tickets, get done with the registration form beforehand so you can directly reach the counter and get your Pass.
A single trip. By paying the fare established by the government based on the distance of the journey, tickets may be purchased. The government will deduct fees from MRT Pass and Rapid Pass fares based on the journey distance. From Tk 200 to Tk 10,000 can be added to MRT pass cards at each station's ticket office. Additionally, individuals capable of doing so can recharge by selecting the top-up option at the ticket vending machine. However, it is impossible to top up using mobile financial services like bKash, Upay, and DBBL cards. Soon, these functionalities will be activated.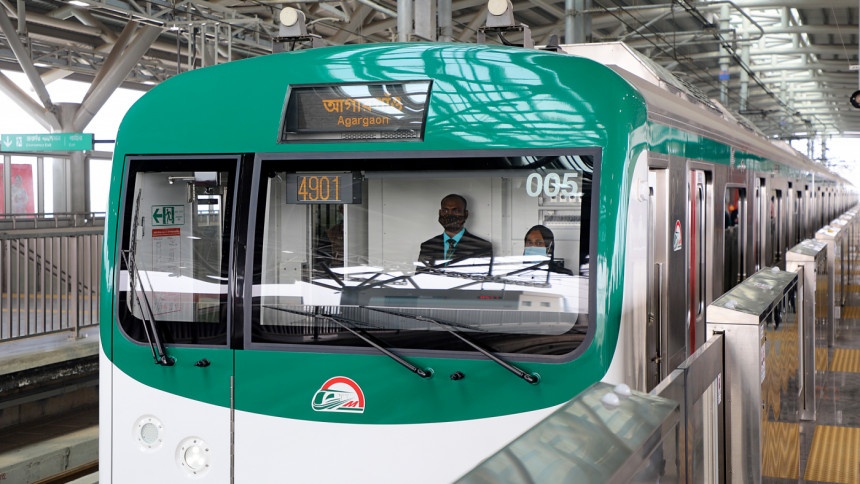 Rules For Dhaka Metro Rail
Here are a few guidelines for what to do and what not to do
What To Do :
Stand in line even if you have an MRT pass
Let others get off before you board
Be mindful of the gap between the platform and the metro rail coach.
Stand behind the yellow line on the platform for your safety
Give priority to people with special needs while using lifts
Leave designated seats for the elderly and those with special needs
Stand on the left side of the escalators
Refer to the metro rail map to choose your destination
Stay away from the yellow tactile paving built for the visually impaired
Cleanliness should always be maintained
Speak in a low voice
Cooperate with security personnel
Always carry your MRT pass
Pay attention to announcements
Take notice of the guidance signs and displays inside the train for important travel information.
What Not To Do
Do not smoke on the station premises
Do not rush or jostle with other passengers while boarding or getting off trains.
Do not jump over the entry and exit gates on the station's second floor.
Do not use mobile phones while boarding or getting off trains
Do not obstruct train doors
Do not lean on the coach door
Do not leave portable phone speakers switched on
Do not occupy multiple seats
Do not cause inconvenience to other passengers
Do not open the driver's cab door
Do not stand in the path between two coaches
Do not eat or drink inside the train
Do not spit, except in designated areas
Do not attach posters, banners and graffiti in the metro rail area
Do not stick your head over the platform screen door to get a view of the metro rail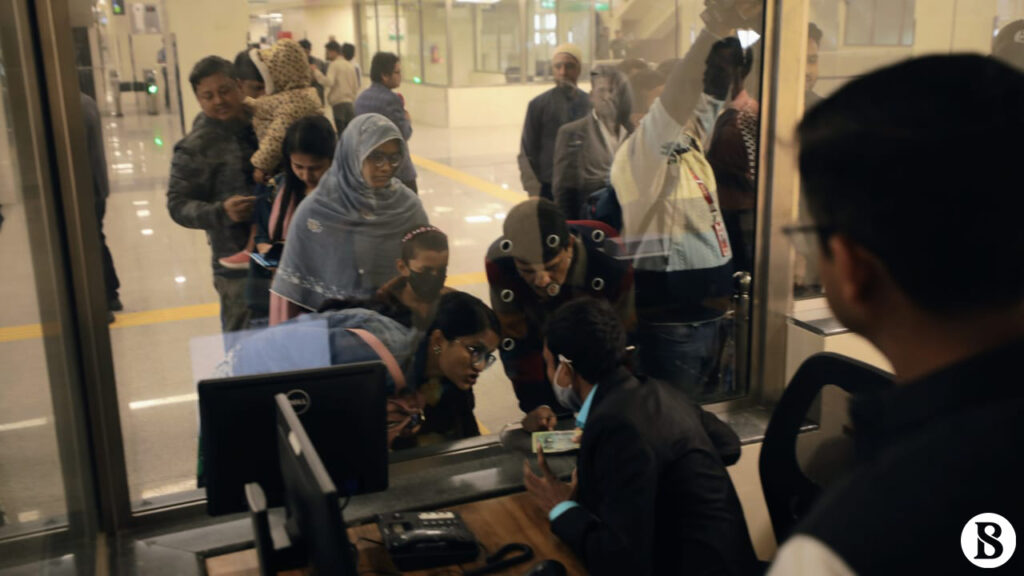 Dhaka Metro Rail: Potential Advantages and Benefits
The advantages of the metro train that we shall experience in the upcoming years are stated below. Discover them by reading on.
Eliminate traffic
Traffic congestion and "Dhaka" are now used interchangeably. The traffic congestion in the capital has gotten so bad that you can be sure of your travel time but not your arrival time. It is difficult to estimate how many steps, such as extending flyovers, lanes, and highways, have been made to reduce traffic congestion to a manageable level. However, there is no escape from suffering and gridlock. Day by day, the situation is becoming worse. Metro rail appears to arrive as a solution for Dhaka's traffic when the city's residents are frustrated about this deterioration.
If Metrorail is implemented, it will speed up transportation and ease congested areas. With a speed of 100 mph, the metro rail will take 38 minutes to travel from Uttara to Motijheel. Every four minutes, the train will depart. It will be possible for 60,000 people each hour to move in both directions. Because more people would use the rail service, less time would be wasted, and there will be traffic bottlenecks. Consequently, the strain on the road will be lessened.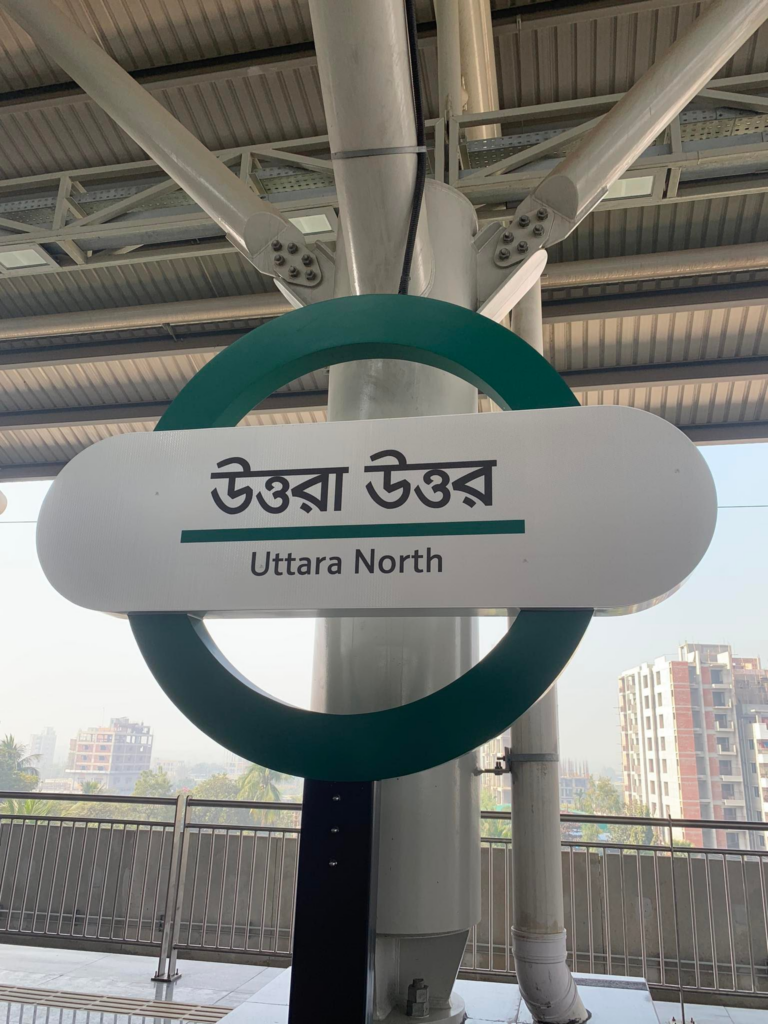 If Metrorail is implemented, it will speed up transportation and ease congested areas. With a speed of 100 mph, the metro rail will take 38 minutes to travel from Uttara to Motijheel. Every four minutes, the train will depart. It will be possible for 60,000 people each hour to move in both directions. Because more people would use the rail service, less time would be wasted, and there will be traffic bottlenecks. Consequently, the strain on the road will be lessened.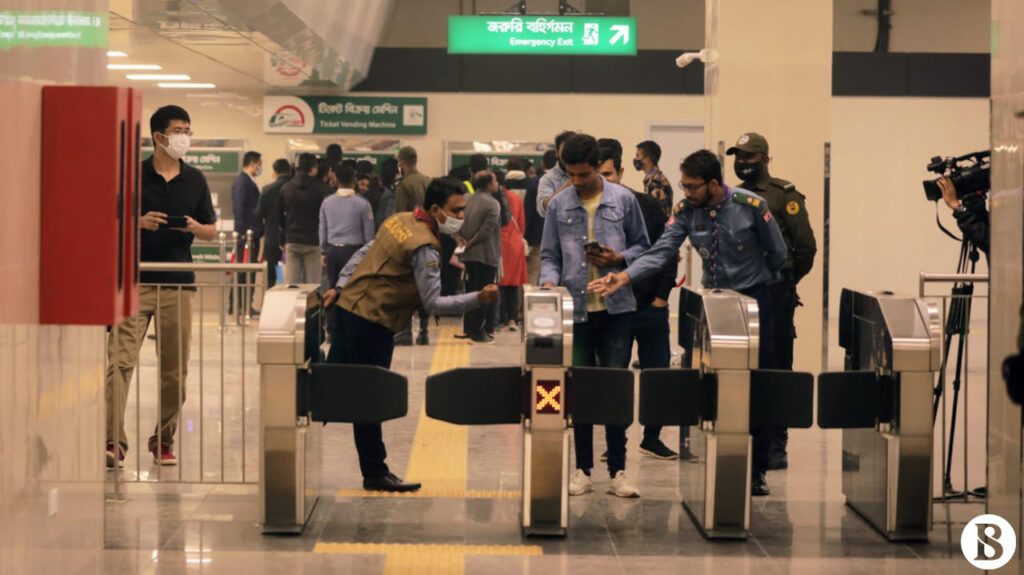 Career Opportunities
Costs associated with operating and maintaining Metrorail are significantly higher. Because of this, the government wants to build hub stations as an additional benefit to cut losses to make room for revenue. Metrorail has purchased twenty-six acres of land for the hub station's construction. Six hub stations are desired by the metro rail authority, one for each of the six lines included in the mass rapid transit system.
The authorities are planning a hub centred on the metro train for the entire capital. To make the project successful, a metro hub station will be built for the passengers with cutting-edge amenities, including theme parks, open-air markets, and shopping centres.
First, a decision was made to construct this hub station next to Uttara Station 2. So, the construction of the hub station will result in additional employment opportunities.
Additionally, it will generate new jobs because maintenance requires a lot of labour.
The population of Dhaka city will decline due to Dhaka Metro Rail.
The entire population will significantly benefit if Metro Rail is introduced. They do not need to pay exorbitant rent for a home in Dhaka. People can instead live elsewhere and travel quickly to their places of employment. In Moghbazar, Motijheel, you will have to pay less for rent in that manner. You can comfortably travel to Motijheel by renting a home in Gazipur for less. Consequently, this will change your life.
Financial gain
The cost savings from metro rail will be 200 billion takas ($2.4 billion), equaling 17% of Bangladesh's total tax collection or 1.5% of GDP. The country suffers an enormous economic loss due to the traffic gridlock, with Dhaka suffering the most. Traffic congestion costs the city of Dhaka $4.4 billion every year. Thus, the introduction of the metro rail will result in savings. The director of the Accident Research Institute claims that Bangladesh might have saved $2.6 billion if Dhaka's traffic congestion had been cut by 60%.
Pollution reduction
Presently, Dhaka and other large cities suffer from severe air pollution. Air pollution in Dhaka is primarily caused by unfit automobiles, which also discharge other pollutants, including dust and black smoke. Older vehicles mostly create large amounts of black smoke, which has been identified as one of the main contributors to air pollution.
There will be fewer public transportation cars on the road thanks to the metro rail. As a result, there will be less potential air pollution. A well-designed metro rail system combined with enhanced bus service may make it necessary to limit the use of private vehicles. Therefore, reducing the number of private cars and using public transportation will significantly reduce pollution in Dhaka.
Everything is contained within the stations.
Each station will have a variety of amenities, including ticket counters, lounges, automated food stalls, prayer rooms, waste management facilities, operation and maintenance rooms, automatic monitoring systems for extra or missing tickets, a firefighting system, climbing stairs, escalators (stationary escalators), lifts, and more. There are several options to create jobs and revenue streams for people.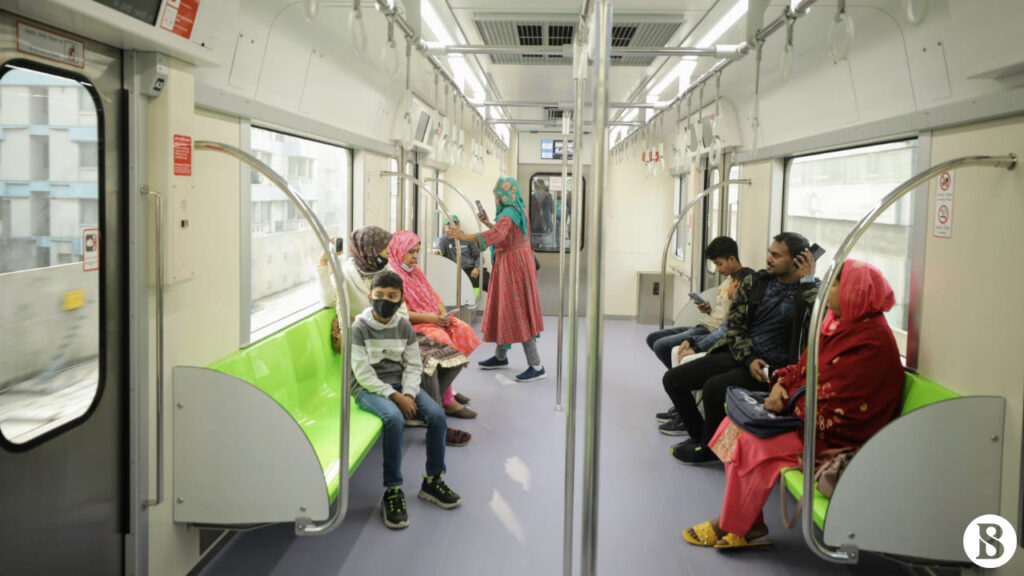 For a city like Dhaka, where there are numerous issues with road connectivity, such as congested highways, high prices for private vehicles, absence of public transportation, etc., the metro rail is nothing less than a pipe dream. So, a historic moment for Bangladesh is here. The government wants to ease the burden on the roads by utilising the capacity of the Dhaka metro rail to carry numerous passengers at once. Dhaka's transportation system will be expanded to include a new dimension and speed. As a result, city people will save time at work, and traffic congestion will be significantly decreased. Stay tuned with The Web Capitals for more updates!