It's the backpacking season. We are all excited to pack our bags and begin our journey. Getting ready for a trip is not always as simple and straightforward as it sounds. We often face utmost stress when packing bags on what to include and what not. Don't worry, I've got you covered with the ultimate packing guide so you can never forget that three-pin adapter next time. Have these items saved on your notes and follow through each time you prepare for a vacation. I'll also chip in some of the packing hacks I follow when travelling.
Documents
Documents are always important whenever you travel. Print out your passport, flight tickets, and hotel bookings if you're travelling overseas. Because some customs agents prefer something other than digital documents shown on your phone. After COVID-19, vaccine certificates have become a must.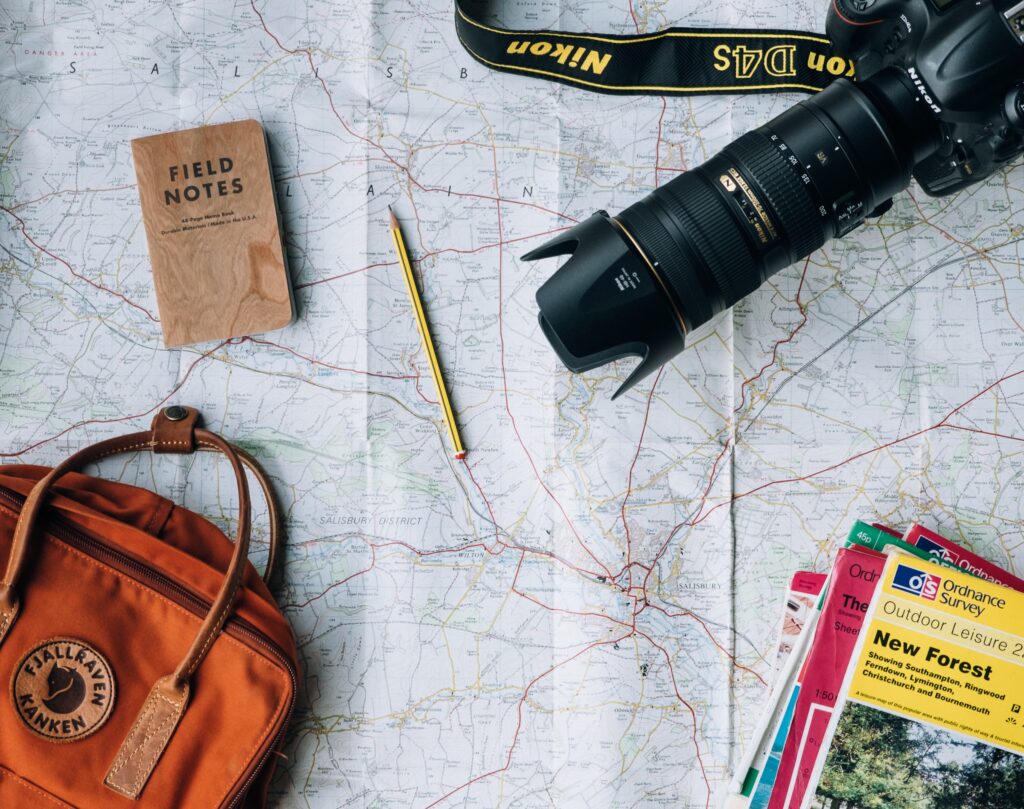 Paperwork to pack for international travel
● Passport, visa
● Tickets for airline, boat, train, bus
● Copies of passport, tickets etc.
● Boarding pass
● Driver's licence
● Health insurance card
● List of medications, letter prescriber
● Travel Insurance
● Student card
● COVID 19 vaccine certificate
● Cash & Cards
Tips: Please ensure you have at least one set of photocopies of these items in case they get lost. Maintain a folder to keep all the documents in one place. I came back from a trip, and trust me when I say this, this hack is a life saviour.
Toiletries
It's easy to go overboard with toiletries and pack extra stuff. You don't have full-size shampoo and conditioner for a short vacation. Remember, your aim should be to keep your luggage as light as possible so that you can move. If you're checking into a decent hotel, you can leave things like shampoo, conditioner, and toothpaste at home.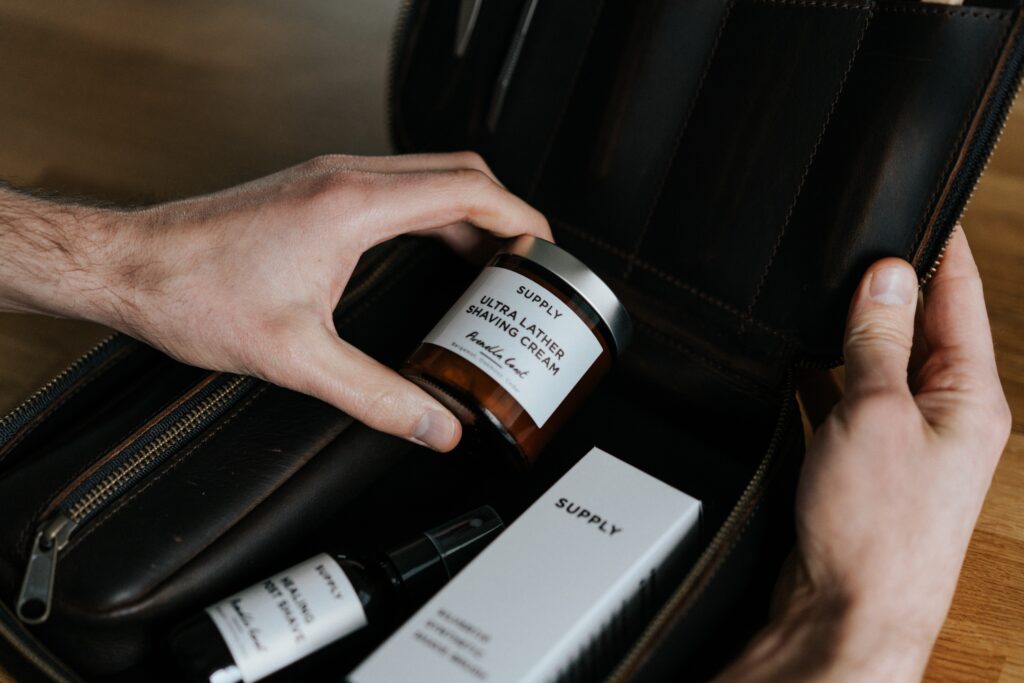 Toiletries to pack
● Shampoo
● Conditioner
● Dental products (toothbrush, toothpaste, mouthwash, floss etc.)
● Comb/ hair brush
● Deodorant
● Perfume / Spray
● Crunchy / Hair Bands
● Bar soap / Body wash
● Shaving kit( aftershave, shaving foam, shaving cream, razor)
● Nail clippers, tweezers, scissors
● Emergency toilet roll
● Tools for styling your hair (straightener, curling iron, hair serum, heat protectant spray)
● Contact lenses and solution
● Laundry kit
Tips :Pack tools like clippers, tweezers, and scissors in your checked luggage. It's advisable not to take the chance of bringing scissors in your carry-on bag even if some airlines let you.
Skin Care and Beauty
We often must remember to take care of our skin when travelling. We should take extra care of our skin during this time since stress and busy schedules can dehydrate it. Maintaining your regular skincare routine is essential to hydrate your skin and have a glowy appearance in your holiday snapshots.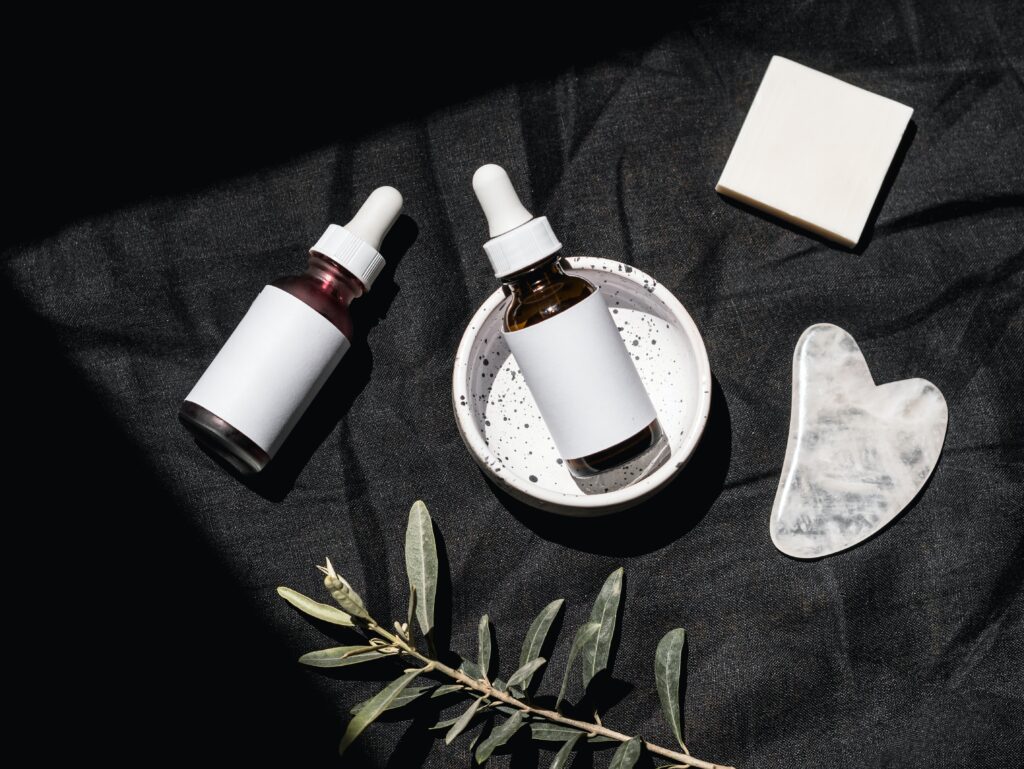 Skincare to pack
● Face wash
● Facial scrub
● Toner
● Moisturiser
● Sunscreen
● Lip balm
● Body lotion
● Face masks
● Nighttime moisturiser /lotion
● Petroleum cream
● Q-tips, tissue, cotton pads
● Beauty items to pack
Look and feel stylish, especially for getaways and evenings at the bar. Our list can assist you in remembering essential beauty accessories: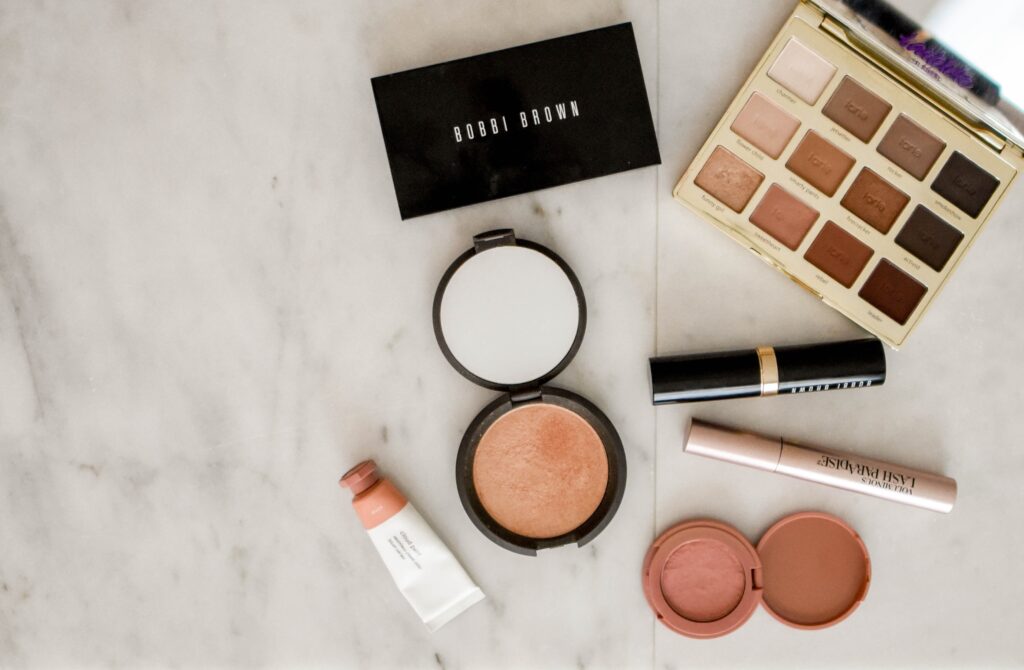 ● Makeup
● Makeup Remover
● Makeup wipes
● Makeup bag
● Nail polish
● Nail polish remover
Health and Medications
Whenever you travel, it is always wise to keep all your regular medicines with you, as well as a few extra essentials just in case. Staying fit and healthy while travelling should be a top priority for all visitors. If you're planning an adventure, you should pack health and medication items, whether it's prescription medications or first aid kits.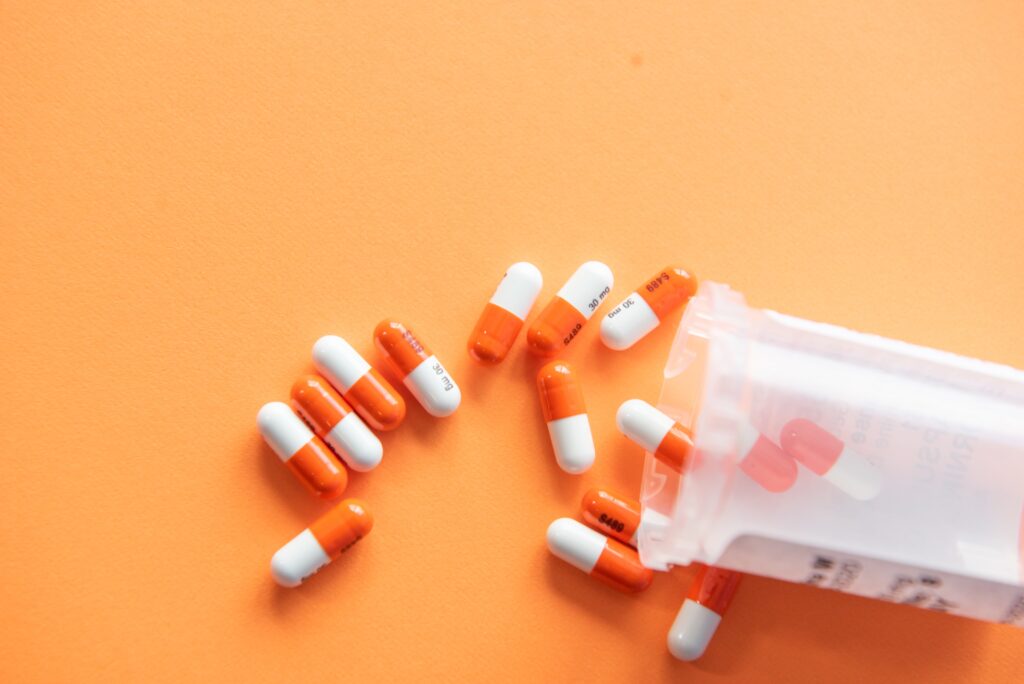 Medicine kit packing list
● Medications, pain reliever
● First aid kit
● Insect repellent
● Oral Re-hydration Solution (ORS)
● Mosquito net
● Vaccines, health/dental checkups
● Vitamins
● Hand sanitiser /disinfectant
● Cold medicine
● First-aid supplies (bandages, gauze, adhesives, etc.)
● Personal prescriptions (copies of scripts)
● Thermometer
● Allergy medicines
● Sunburn relief
● Motion sickness pills or bands
● Eye drops
Tips: Email yourself a copy of your prescription, in case. There are strict rules regarding carrying prescription medication when travelling, such as making sure it is in its original packaging with a doctor's written prescription. Check with your airline before packing your bags.
Electronic Devices
Technology has made travelling more accessible than ever before. You don't need a local guy to look for the perfect coffee place or the fantastic viewpoint. Travelling has never been easier thanks to technology, from booking hotel reservations on the go to storing thousands of books on one device. Don't forget the following items to make your trip more enjoyable: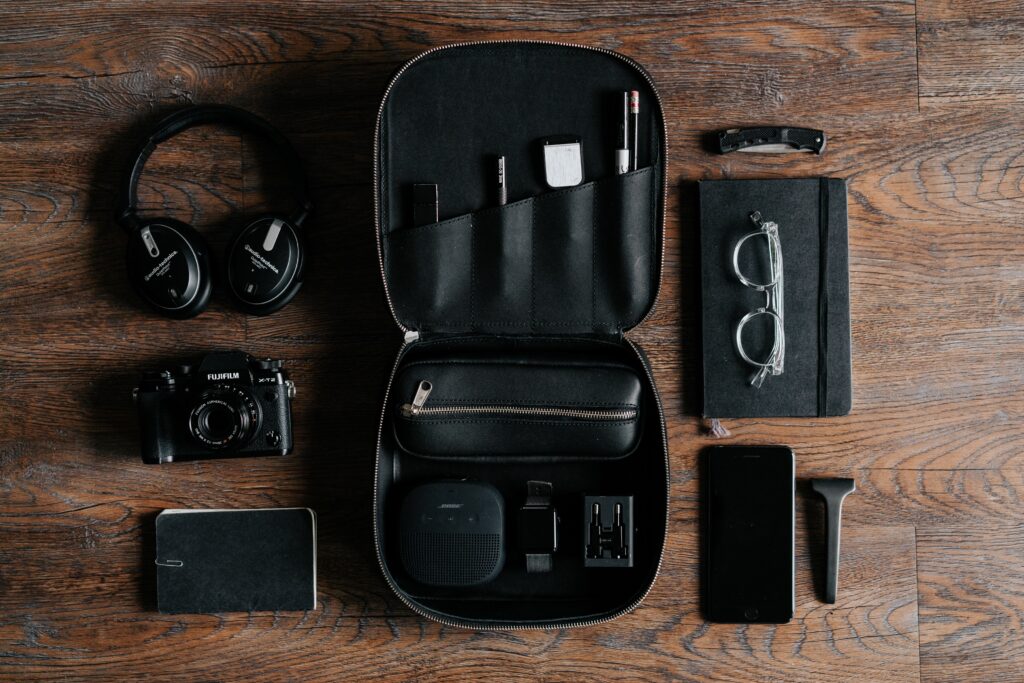 Electronics to pack
● Mobile device and charger
● Laptop/tablet and chargers
● Camera, memory card and charger
● Protective cases
● Local power adaptor for your destination
● Noise cancelling headphones
● eReader and charger
● Portable phone charger
● Travel apps downloaded to your device (such as language guides).
● EU adapters
Tips: Put all electronic devices in your carry-on bags to avoid damage or loss. Also, remember to never keep your power banks in your checked baggage.
Clothing Items
Some essential tips before packing for any trip.
1. Always check the weather first. Even Though things might not go as planned, it's wiser to take proper precautions. Check the duration of your stay and the weather forecast for those days. It's better to pack some extra T's rather than roaming in wet clothes.
2. Make a list of the places you'd want to visit. Prepare your outfits according to the vibe of the location. If you're planning a hot air balloon ride, pack something bright in colour, as it'll come out great in pictures.
3. Don't overpack. Leave room for the things you might buy on your trip.
4. Do your research before packing, including the climate, customs, and cultural norms of your destination. Pack only 2 or 3 essential colour items that you can layer up to make many outfits.
5. Instead of packing clothes you haven't worn in years and might not fit when needed, pack clothes that are true to your size. These clothes will only enhance your beauty and make you feel confident. You can take a picture of your outfit from hat to shoes and save it in your phone memory as an incredible hack. So that, when you're wearing it for the occasion, you'd know exactly what accessories to pair with the outfit.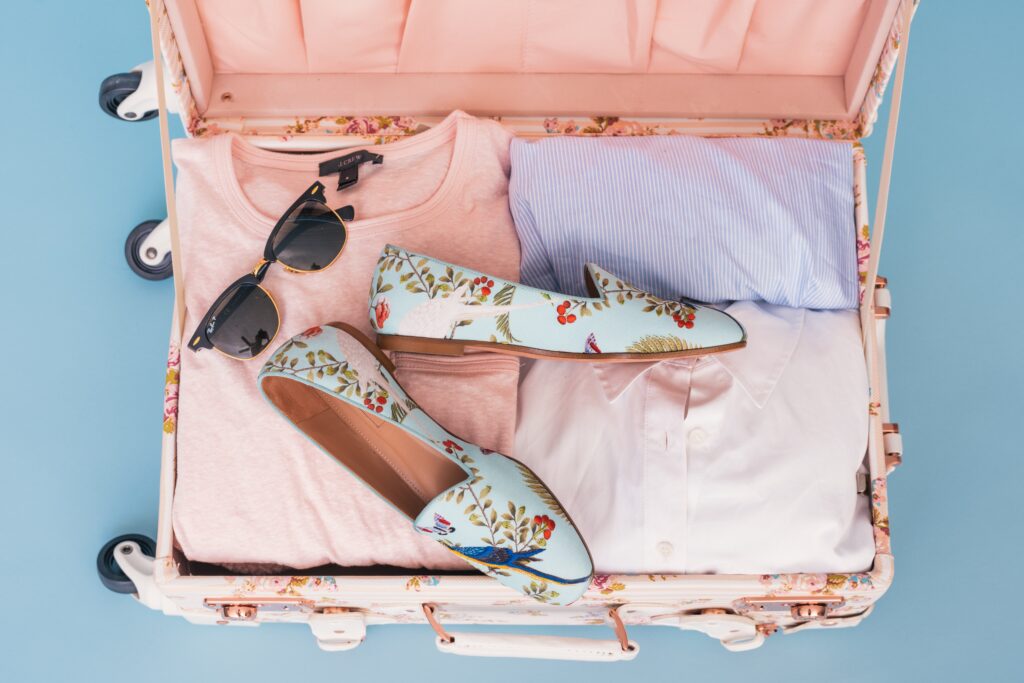 Clothing Items to pack
● Lightweight clothing that layers with anything
● Long-sleeved shirts
● Sweaters or fleece jacket
● T-shirts and tank tops (Respect the culture you are visiting.
● Pants and/or shorts
● Belt
● Socks (wool socks are best for hiking and camping)
● Comfortable walking shoes
● Rain jacket, windbreaker or umbrella
● Pyjamas/Sleepwear
● Underwear
● Sunglasses and glasses case
● Dresses and/or skirts
● Jewellery (organised in a small cube or sac)
● Hat or sun visor
● Scarf or bandana
● Swimsuit or swim trunks (consider a clean/dirty organiser)
Tips: Some sunscreens contain ingredients that are damaging to coral reefs. If you are unsure, buy sunscreen at your venue instead of bringing your own.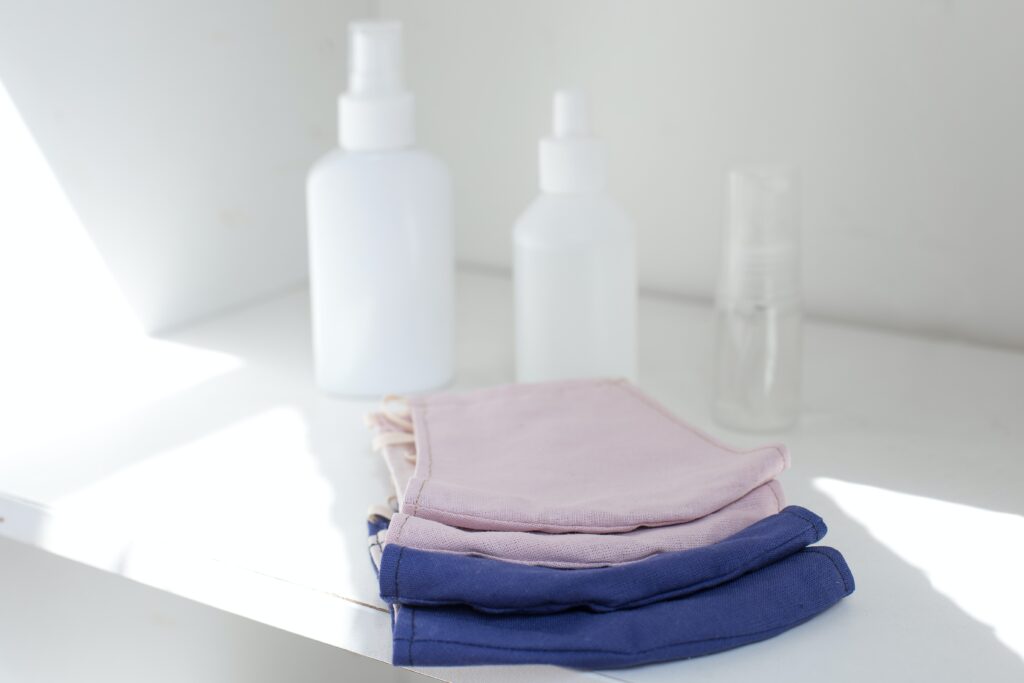 What to pack for COVID safety
A number of new items have been added to traveller's essential packing lists since the COVID-19 pandemic. Simple things like these can help you stay healthy and follow local laws-
● Face masks
● Hand sanitiser
● Anti-bacterial wipes
● Rapid antigen tests
● Negative test results, if required
● International vaccination certificate if required.
If you're travelling for months, inform your bank about your travel plans. Before visiting any new country, exchange currency(up to a specific limit). You may be asked to endorse your passport before visiting some countries. Ensure that all bank statements are prepared. Inform your friends and family of your travel plans so they know where you will be at the end of your journey. Make sure your home is secured and that all appliances are unplugged. Don't overfill your mailbox (overflowing mailboxes invite thieves). If you're planning to be away for an extended period of time, stop receiving regular deliveries of newspapers or food. Check out the latest travel advice and safety tips for your destination. Travel advice levels of 'do not travel' or 'reconsider your need to travel' can cause you to delay or cancel your trip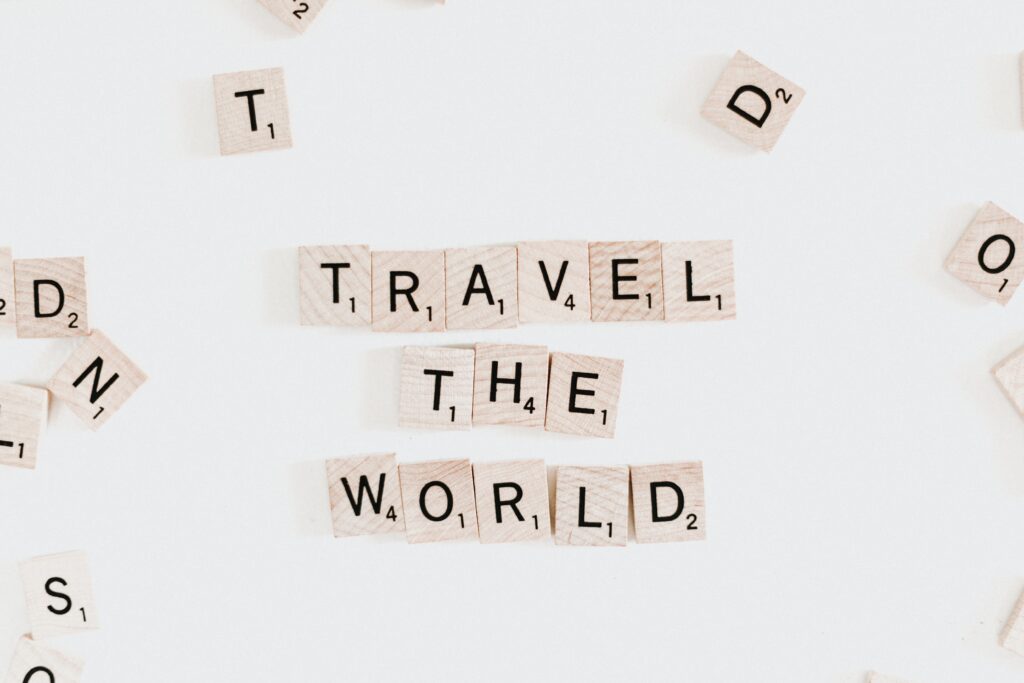 I hope you're all ready to hit the road! This season live to your fullest and explore new places. For more freshly brewed content, keep following The Web Capitals!