Let's get you introduced to iBOS Ltd, the acronym of "Intelligent Business Operating System".
iBOS Ltd is a Software Company located at Dhaka, Bangladesh. It's a commercial business. However, it has a fascinating story behind its inception to execution which is still ongoing.
Do you remember that one popular concept in the movies- where the child of an established father dreams to make it to the top on his own? We see his courage and confidence towards his aspirations and anticipate the ending. Let's be honest: when he succeeds, we all feel a subtle sense of accomplishment that we'd want in our lives as well.
When I first heard the story of iBOS, I felt like it was that ambitious child with fire in its spirit.
iBOS: Making Business Simple
The expansion of the word 'iBOS' is-Intelligent Business Operating System; which is a double entendre. Since the operating system is an integral part of a computer and iBOS is a software company- they expressed how indispensable they are to businesses.
'Making Business Simpler' is the Vision of iBOS. Their mission is to provide dynamic and simplified solutions for complex business problems with state-of-the-art technology and architecture and creating value for customers by leveraging data and analytics.
iBOS speaks the language of business and makes the processes simpler. So that your creative human mind can have the opportunity to focus on things only you can do.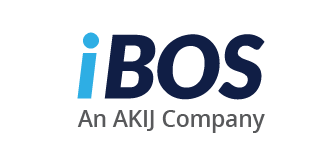 'An AKIJ Company' incorporated below the wordmark grabs our attention when we first look at the logo, doesn't it? It automatically raises two questions: What is AKIJ? Why is it a vital part of their identity?
To find the answer, let us look back and dig into their history.
What is AKIJ?
'Akij' is one of the largest groups of companies in Bangladesh. It's named after a person called Sheikh Akijuddin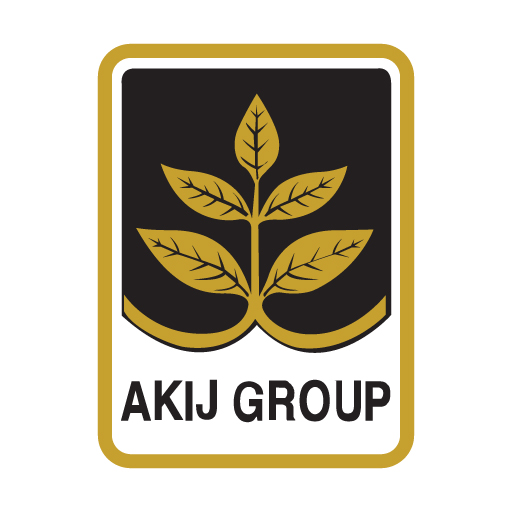 Born as the only child to his family in 1929, Akijuddin had to give up his education at a very early age. He left his home at the then East Pakistan and started for Kolkata to try his luck during 1942-1943. Initially, he used to sleep at railway stations and looked for ways to earn money.
Akij stepped into the world of business with Tk 16 late in the 1940s. After a series of ups & downs-he became a renowned business tycoon of the country, which was by the way, called Bangladesh by then.
Akij lived with his head held high, generated a remarkable reputation, garnered respect and died from age-related complications at age 77 in a hospital of Singapore.
"Although Bangladesh didn't give him anything significant, Japan recognised him as an innovative industrialist. The history of my father has been recorded in the Tokyo Commerce and Industry,"

-Sheikh Nasiruddin
After Akijuddin, Akij Group is managed by his wife and 15 children. Currently, it has more than 35,000 employees.
History of iBOS
iBOS is the realisation of a dream of multiple persons.
One of them is the Director of iBOS-SK Jashim Uddin. We hear that he studied engineering against the will of his father and kept learning & growing. He was the one who envisioned utilizing IT as a business enabler.
Another person is the current CEO Jayed Bin Rashid. Data and processes had always been intriguing to him. After a certain period of time he identified the gaps in the IT sector of Bangladesh. By then, he knew enough to solve some of it.
These two people came together and formed iBOS in February 2020.
Products & Services of iBOS
Before I get into the details, let me tell you that iBOS is growing everyday. So, whatever that's mentioned here is not 'everything'. Also, looking at a screen for a long time is hectic, getting help is very wise in this regard.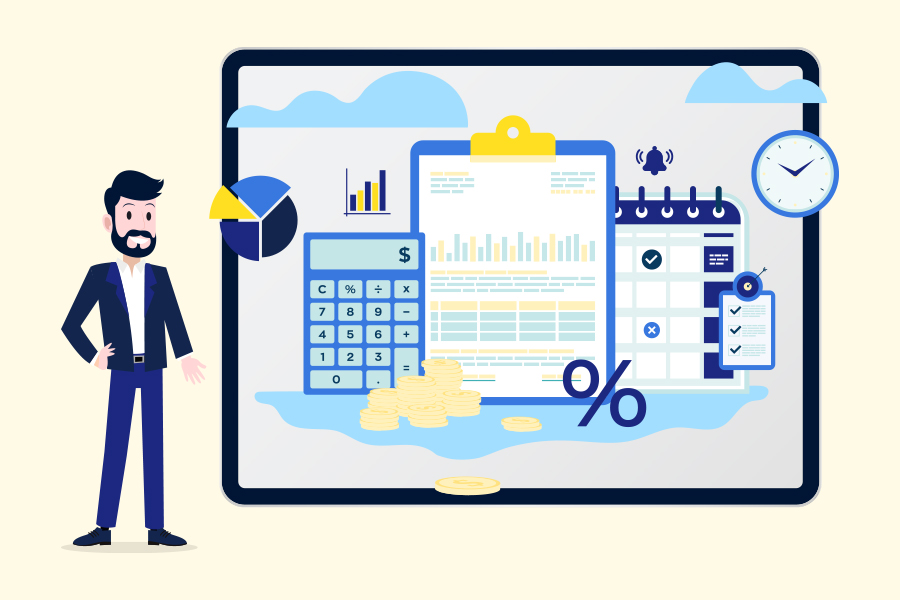 Products
The largest software of iBOS is an ERP (Enterprise Resource Planner) software. iBOS Enterprise has everything you need to run a huge business. From managing accounts & people to managing inventory, route to market-everything.
There's another product called iBOS SME. It's basically a mini ERP. ERP for small & medium enterprises. iBOS says they're willing to sell it at a minimum price.
Another software that's trending is their VAT & Tax software because it's the season of Tax return. Also, there are other software like iBOS RTM (Route to Market Software), iBOS HRM, iBOS Accounting.
Very recently, they've finished building a software for billing. iBOS Billing is a handy one. It can be a lifesaving solution for those who own a business where they gotta collect bills at the end of every month.
Services
Services include making custom business solutions, building websites for you and many more. You can even have iBOS customise some existing platforms for their clients. If you have a shop you're looking to bring online, you can reach out to them. Even if it's merely a mobile application that you need-iBOS says they're happy to help you with it.
Working Environment of iBOS
The working environment at iBOS promotes creativity. People coming from diverse backgrounds working with a common goal is the greatest strength of iBOS. We've talked to a member of the iBOS Ltd regarding it. Mahade Hasan Mridul has expressed his satisfaction as such: "iBOS gives me ample opportunity to work and to meet the dynamic challenges everyday that is a roller coaster ride for me which will explore my career and enhance the organization's growth."
That tells quite a lot about the working environment that prevails here. People do not keep themselves restricted within a departmental boundary and contribute however they can. Another fun fact that we heard is, people of iBOS never miss a single birthday of any employee. They celebrate at the end of the day and go home looking forward to coming back the next day with a new spirit.
The Heart of iBOS: Its People
People from any background and any age group is welcome-as long as they have the enthusiasm to give their 100%.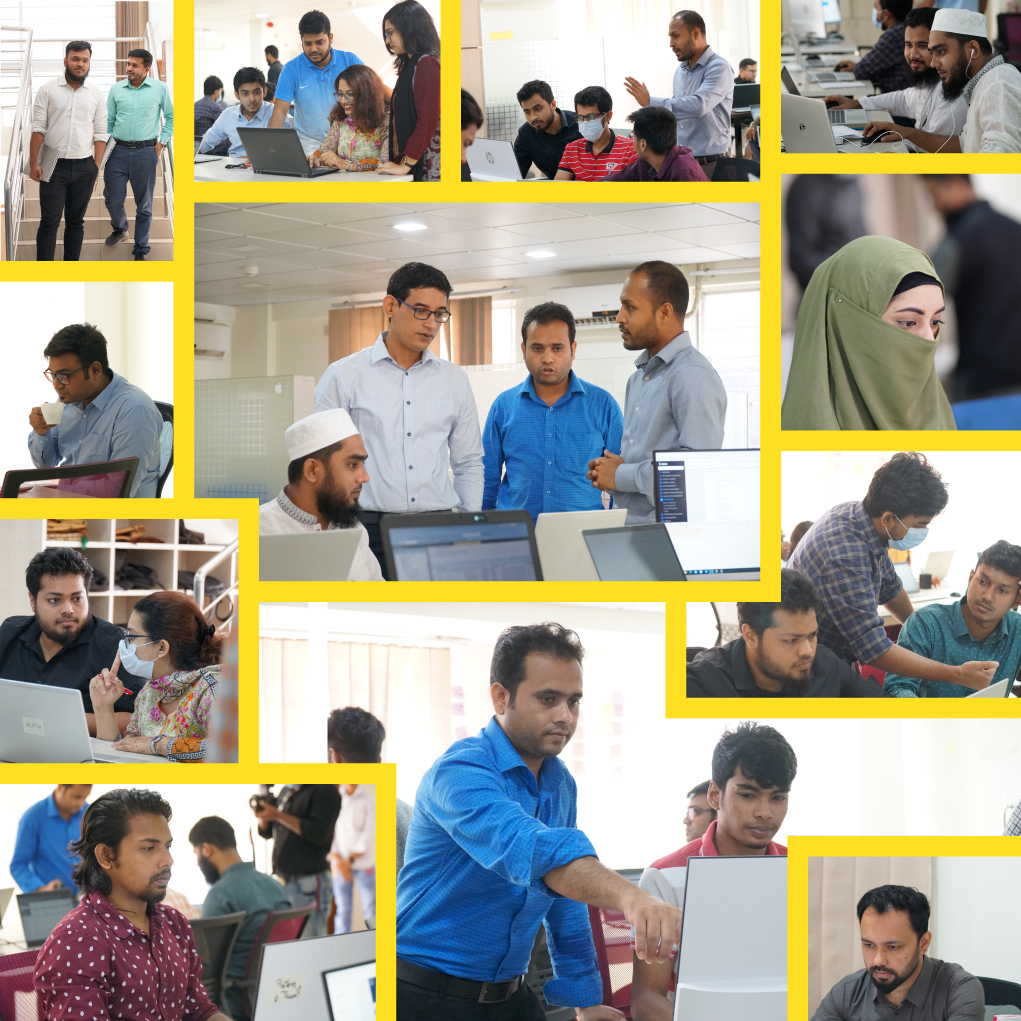 There are 70+ people currently working at iBOS in positions of frontend & backend developers, business analysts, UI/UX designers, graphic designers and content writers, sales & marketing executives etc. iBOS conducts brand ambassador programs so that youngsters are encouraged.
How Huge A Business Do You Need to Work with iBOS?
The size doesn't matter at all. We're introducing iVisit their website and simply reach out to them with your business needs.
They're highly responsive when it comes to providing assistance. The size & volume of your business is not a matter of concern from any angle.
Their pricing model is very flexible. You can even have a subscription even if you don't want to own an entire software. During this taxing time of global pandemic, many business person out there are in need of such-don't you think?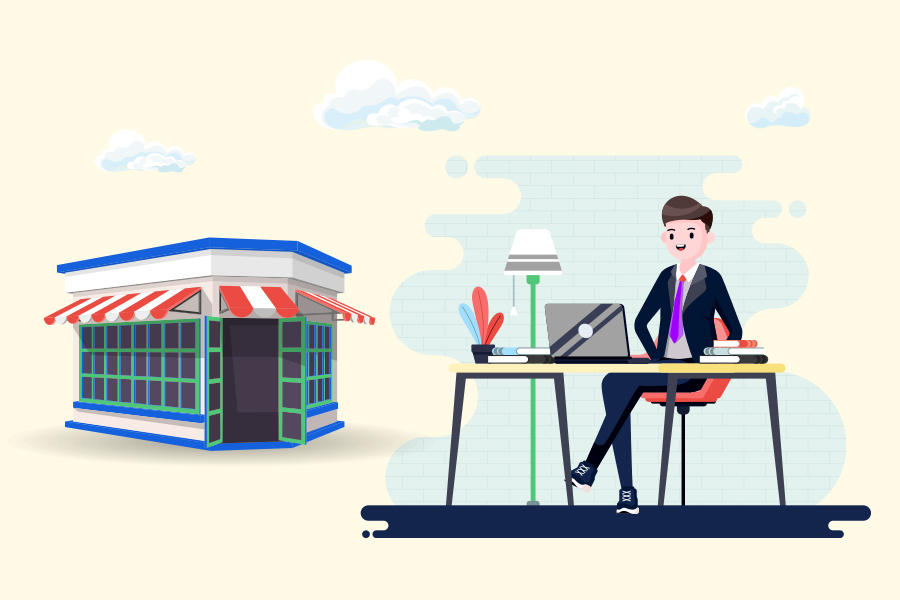 Conclusion
As far as I fathom, iBOS is a company that enables automation but how they deal with everything is very humane. The management of iBOS is friendly, lenient and they actually listen when their people have something to say. There's a creative freedom of learning which enhances the decision-making ability. iBOS is still in its growth phase.
You might want to visit their website if you think you need any help to automate your business or looking to build your career in the IT world: ibos.io