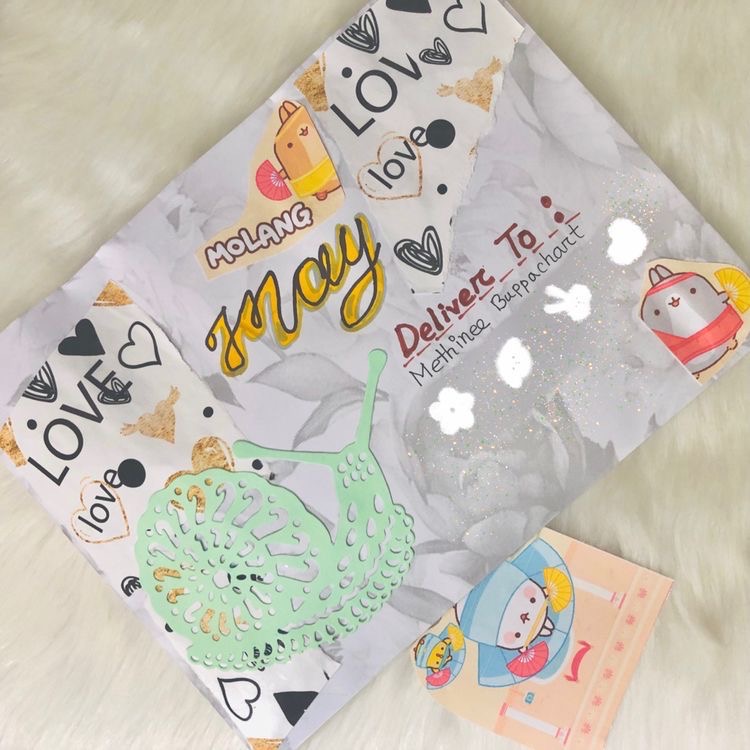 Pen-Palling
Have you ever heard of penpalling? Back in the day, the only way to communicate, other than telephone calls and meeting in person, was through postal mail or snail mail. You'd write letters and mail them from the post office to the recipient. Consequently, pen-palling became a thing, where you'd write to a complete stranger and gradually become pals. Hence, the name penpal. Some of them would then even travel to the country their penpal lived in to meet them. However, with the emergence of social media, communicating is almost effortless now. Thanks to the Internet, letter-writing had soon been replaced by e-mails. Overtime, text messaging and calling became the easiest way to communicate, even internationally.
Although we enjoy every bit of these technological advancements, we also love bringing something back from the past. Think about DIY Jewelry: the latest trend to make a comeback. Similarly, the art of letter-writing isn't fully dead and neither is pen-palling. In fact, there is a huge pen-palling community across several social networks. Just look it up!
Recently, I've had the opportunity to talk to one such penpal from Bangladesh known as Mewaonest across all social media platforms. Run by Faria, a British Law student from the University of London who's also doing a BSc in Textile Engineering in Bangladesh, the account explores her love and passion for pen-palling, bullet journals, travel and lifestyle.
Mewaonest
During the pandemic, thanks to online classes and the option to work from home, everyone took up hobbies they didn't have time for previously. Remember how the world collectively decided to make Dalgona coffee at home? Some took up cooking, while others began gardening. As for me, I finally opened the Duolingo app that had been on my phone since 2014 and began learning Spanish. Additionally, I began bullet journaling and I have continued to do both everyday since. Needless to say, it was a good use of time.
Like so many of us, Faria too took up a hobby. During the pandemic, she had online classes and had to focus on her studies. Law and textile engineering are two completely different subjects so it's definitely no joke! However, scrolling through her Explore page on Instagram, she came across posts featuring stationery unboxing, journaling and ultimately "penpal with me" videos. She had noticed the latter pop up in Explore more, which is when she learnt of the pen-palling community for the first time. Deciding to post more content related to stationery and pen-palling, she switched up her feed to match her aesthetic. Through Mewaonest, she posts all sorts of content including unboxing hauls, stationery collections, journaling spreads and pen-palling letters with a touch of Kawaii aesthetics.
What does Mewaonest mean?
Mewaonest is a compound word formed with "mewao" and "nest". She adds a personal touch to her brand with "Mewao" as it comes from an emotional attachment with her loved one. On the other hand, "nest" refers to her creativity and her life as the word itself resonates with "home". People in this community or anyone who doesn't know her personally usually addresses her by "Mewao" or "Mewaonest". And she loves it!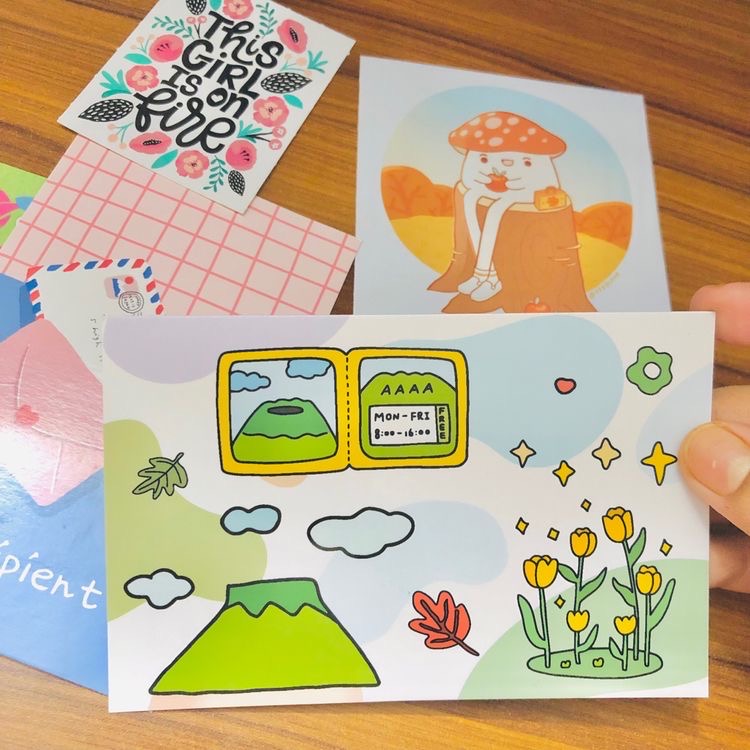 Starting Pen-Palling
After she got to know about pen-palling from Instagram, she built her portfolio with all her socials in one website and made a penpal form to accept penpals. Once her account started growing, it was covered and mentioned in a penpal directory based in Australia called My Stationery Collection. Run by art therapist Brittany McCowan, the directory has many international snail mailers to help people getting into this community. Consequently, she got the opportunity to be a part of their affiliate program. This enabled her to get discount codes from My Stationery Collection for her followers. Since then, she has collaborated with Bangladeshi stationery shops such as Kawaii Stationery Bangladesh, Art Armoury and Passion For Papers. She has also been affiliated internationally with PaperangPrint, The Washi Tape Shop and HeyLux.
Challenges:
"You know the memes about waiting for the delivery man to arrive? That is literally me with letters waiting for the postman to arrive at my house!"

Mewaonest
Despite starting about 6 months ago, Mewaonest has grown so rapidly. However, Faria recalled certain challenges that she had to face to get here. Initially, it was quite tricky for her to figure out the whole process. However, she found someone who gladly explained it to her and cleared all of her doubts. With time, Faria got familiar with the process by posting mails herself. She had 7 penpals all over the world by then!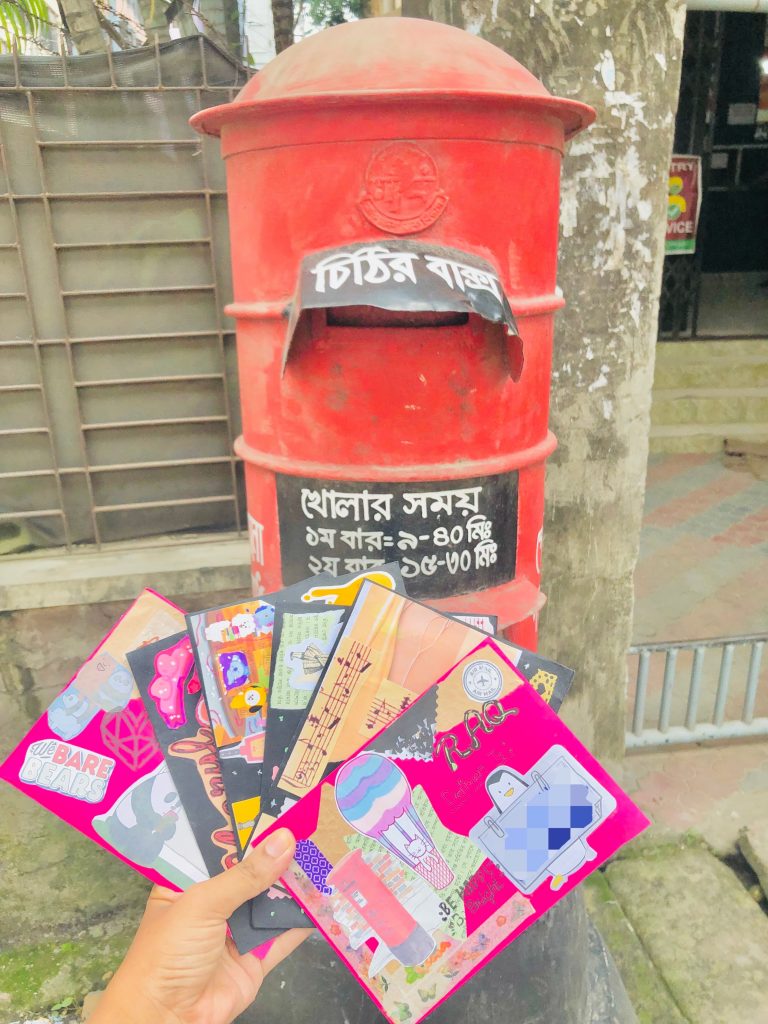 Another hurdle she experienced initially was when she started bullet journalling. Whenever she'd ask someone where they had bought their stationery from, they wouldn't really tell her. They would often make up excuses like they don't remember or they got it from abroad. I believe this is something a lot of us can relate to in some way. Often, people are reluctant to help someone else out with their sources. It is okay to not disclose information to some extent, for instance, if it's related to their businesses. However, if you know someone who is in a similar situation, if they're starting a hobby and if they need information, what's the harm in helping them out?
Vision: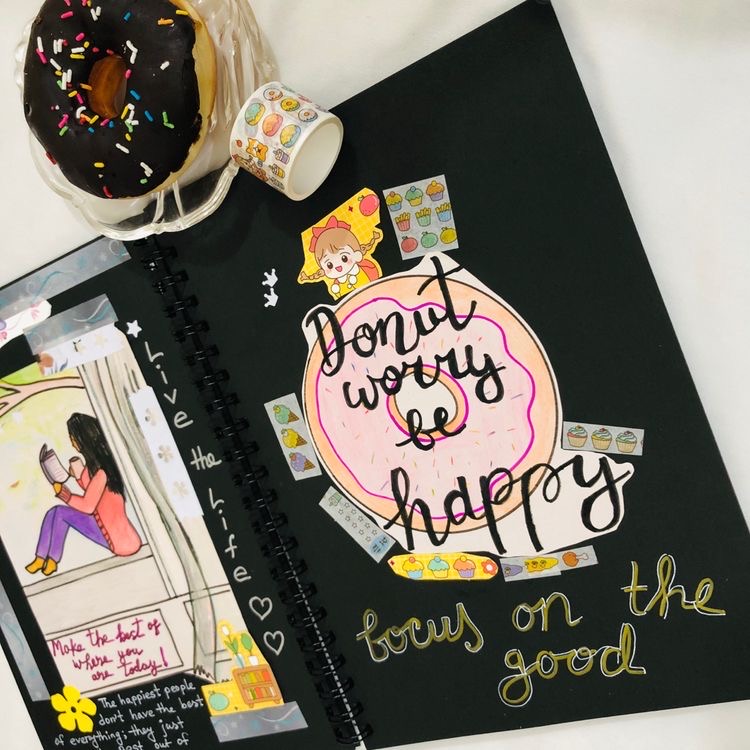 Persevering against all odds, Mewaonest now has more than 11K followers on Instagram and TikTok! She has also launched her own online shop selling "happy mail stationery sets" in different themes, such as "BT21" and "Kawaii". As an influencer, Faria has high hopes for her brand. She aspires to have a stationery café someday, selling stationery at an affordable price, making it accessible for everyone. It would also have an aesthetic ambience. Being a successful Youtuber is also a part of the greater vision she has for Mewaonest.
Beginner's Guide To Pen-Palling
Additionally, she would love to help more people and promote small businesses in this community. Therefore, she has also given us a guideline for anyone who wants to be a penpal!
Look up and follow Instagram hashtags such as #penpal #penpalwanted #penpalsearch #penpalling and #snailmail. This will help you find potential penpals. However, be mindful of whom you're writing to. Faria believes it's vital to go through their profiles before giving them your contact details to make sure their profiles aren't fake.
Start writing! All you need is a pencil or pen, an envelope, paper and the address and contact details of the recipient. It really is that simple!
Faria believes you shouldn't overwhelm yourself with sending anything and decorating your letters initially. However, once you're experienced, you can also send your penpal small stationery items as gifts!
Do check out her guide called "Pen Palling/Snail Mail A to Z" on Instagram to know more about penpalling in detail!
If you've enjoyed reading this, subscribe to our newsletter for more!