We live in a world full of profound words. And most of the time, we just use the words without giving ourselves a chance to have an understanding of the word. Feminism, women empowerment, girl power, girl code- are some of those words that we use on a daily basis. How many of us have given proper thought to these words and ideologies? Have we ever thought about how women's empowerment works? Is it just men acknowledging women? Or, is it for society to recognize women as human first? Or, is it for empowered women who empower women?
Did you ever get this feeling that we have turned the whole women empowerment movement into not just a men vs. women thing, but a women vs. women thing too? Yes, it did turn into women vs. women thing. But we didn't do it. Patriarchy did. And just to clarify, it's not about men; it's patriarchy.
Girl Code
While girl code is a pretty cool way to support your girlfriends, it doesn't really apply to every woman around you. Naturally, we care for the people who are closest to us. But it doesn't give us the right to shame or hate someone who isn't. You guys might not be close friends but as a woman, we should always get another woman's back. Just like Rosa Diaz said to Amy Santiago, "We work in a police force full of dudes. We got to have each other's backs, okay? "
Empowered Woman Empowers Women
Let's be honest, we, as women, already living in a world which spares no chance to hold us back. So, as a woman the least we can do is to support each other's journey. Because gender equality is not just about having equal rights as men. It's about having equal rights as a human being. Besides, caring and supporting your own tribe is the cardinal rule of every tribe!
How to Empower Fellow Women
It's not easy to be a supportive person when almost everyone around you is unkind. But you have to be patient and kind. Because kindness has its own way to get to the kind people. And even when you feel like it's no way near you, be kind. In the process, kindness itself will empower you. Besides, the after feeling of helping out someone is wonderful.
Now that you know patience is the key, here are a few ways that will help you to uphold your fellow women.
Learn about the Suffering of Other Women
Some of us have the privilege that brought us better opportunities. It can be a supporting home or, skin color or, education or, financial backups. It can be anything. But, it's not the same for all. While some of us might get the opportunity of education, we lack a supportive household. Or, we have a supportive household but the community holds us back. So, learn how other women are being oppressed. Ultimately, you will figure out a way to help.
Give the Benefit of Doubt
Whenever we hear news of a rape case, the first question we ask is always about the woman. Did she wear something revealing? Was she drunk? Why she was out at that time? Even when we ourselves are women, we don't give another woman the benefit of doubt. And this isn't the only scenario where we put women behind the fence. Try to be more sincere and thoughtful when you hear something about another woman. We don't have to trust everything she's saying. Just don't be judgmental right away.
Take Stance Against Negativity
As a woman, we are constantly exposed to negativity. Be it unrealistic beauty and fitness standards, or mom shame, or slut-shame. The list is infinity by the power of infinity. You can put an end to it by doing your part. Just don't participate in tittle- tattles. And stop trying to shame people who are different or, tries to do things differently.
Figure Out a Way to Help
If we look closely, we will find a lot of women struggling. So, don't be pissed at the mom whose kid is constantly crying. Don't disapprove of another woman's different opinion. Look out for that uncomfortable girl among guys. Appreciate how far a woman has come. Listen. It's the smallest thing that can make everything better!
Donate or Support Organizations that Empower Women
There are a lot of organizations around the globe that are constantly working to empower women. Malala Fund, Empower Women, SEWA, Global Fund for Women, Women for Women International are some of those organizations. You can volunteer in these organizations to make a better world for women. Also, you can donate so that their campaigns can reach the maximum number of people.
Empowered Women who are Empowering Women
On the eve of Women's Day, we would like to appreciate some of those women. Those whose existence made our struggles a little bearable.
Marie Curie
According to the BBC Poll of Women Who Changed the World, Marie Curie has had the most meaningful influence on world history. A Polish scientist who won two Nobel Prizes. And she was the first woman in history to win it.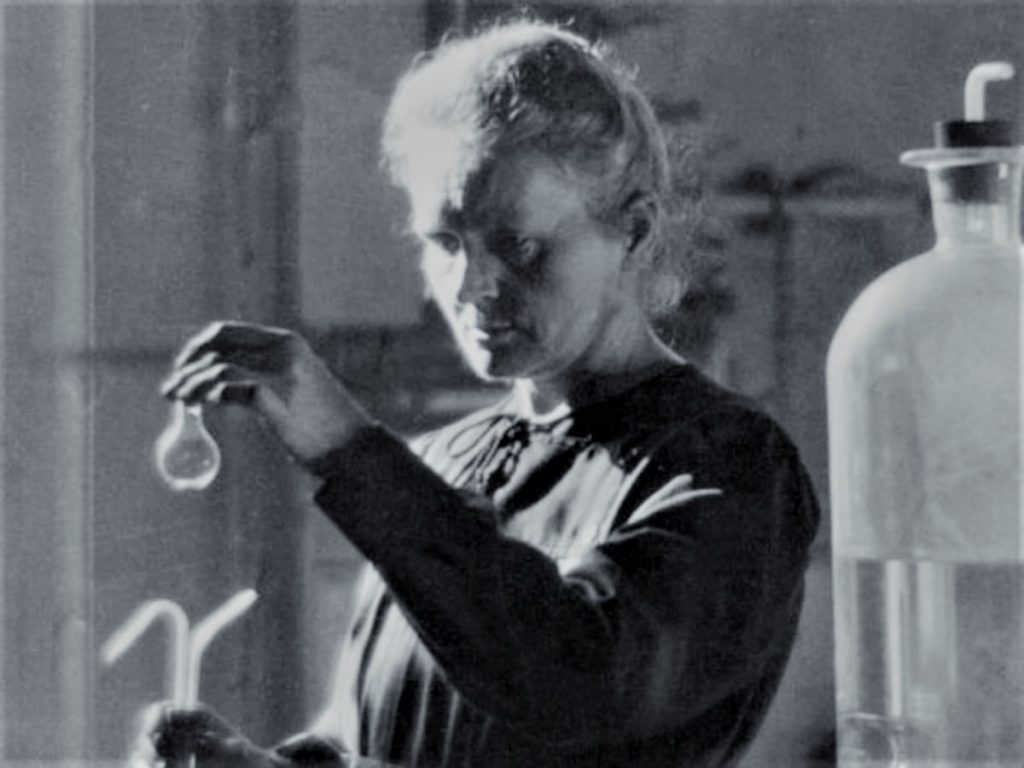 Margaret Thatcher
The Iron Lady. Most people know her by this nickname. She made history by becoming the leader of The Conservative Party. Later, she made another history by becoming the first-ever female British Prime Minister.
Amal Clooney
Known for her bold stances against IS by representing Nadia Murad, an Iraqi Yazidi, who was kidnaped and held, as a client in legal action. The British Barrister is also a co-founder of the Clooney Foundation which works to advance justice in communities and courtrooms around the world.
Emma Watson
The British actress, model, and activist. Our little Hermione Granger. She is a UN Goodwill Ambassador who launched and promoted the UN Women campaign- HeForShe. Emma is relentlessly working for girl's education and gender equality.
Before ending, we would like to say, it always starts with you. While you might not be these women, we mentioned above but there is nothing that can stop you from being them. Or, maybe better than them. So, break your silence when you see another woman is suffering. Stop the cycle that your great grandmother, grandmother, and mother continued. Support those small businesses run by another woman. Your small step can make someone's whole life better.
Happy Women's Day!