Are you seeking out Netflix shows to binge-watch this weekend? You, my dear, have come to the right place! Traversing the "explore" page on Netflix can be daunting. Thousands of shows and movies on the pages, but how to find that one comfort show that's going to keep you awake on a Saturday night?
It's been a busy week, and you deserve to get some time off. And trust me in this, there is no other way than treating yourself with a Netflix show to binge-watch. So, grab yourself some popcorn, it's going to be one hell of a ride.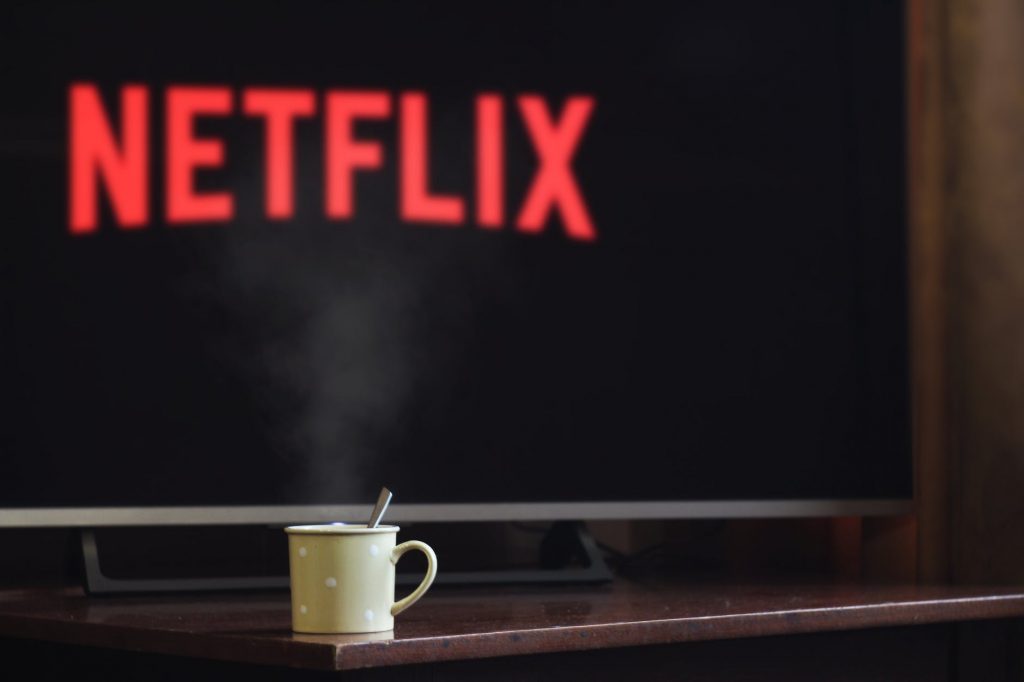 We have created a list of some of the best Netflix shows that we have come across. Starting from light-headed comedies to nerve-wracking thrillers, you'll find just what you need (no spoilers!)
So without further ado, let's get into it
Haunting of the Bly Manor (Rated 7.5/10 on IMDb)
Description: A young governess arrives at Bly Manor and begins to see apparitions haunting the estate. (Source: Google)
The Haunting of the Bly Manor is a Gothic Romance series created by Mike Flanagan on Netflix. The show is about an au pair, who shifts to Bly manor to take care of two orphan children. As the au pair settles in the great good place, she learns about the tragic death of her predecessor. The show unravels into a hauntingly beautiful plot as it delineates the painful truth of being forgotten.
Ratched (Rated 7.3/10 on IMDb)
Description: A young nurse at a mental institution becomes jaded and bitter before turning into a full-fledged monster to her patients. (Source: Google)
Ratched is an American Psychological thriller. It is the prequel of the Novel, One flew over the Cuckoo's nest by Ken Kesey. The screenplay and color palette of the show are haunting yet eye-catching. In short words: the show is absolutely terrifying yet quite binge-worthy! The show gives off a very American Horror Story vibe (of course, it is created by the same people!) So, If you are an AHS fan, then you'll love the show. However, it is not a show for the weak hearted.
Jeffrey Epstein: Filthy Rich (Rated 7.1 on IMDb)
Description: Stories from survivors fuel an examination of how convicted sex offender Jeffrey Epstein used his wealth and power to carry out his abuses. (Source: Google)
Jeffrey Epstein: Filthy Rich is a docuseries based on true events. Jeffrey Epstein was an American businessman who was later convicted as a sex offender. After years of remaining at the top of the elite society, he was pushed back down to the hole he had dug for himself. The show goes by as the survivors talk about their experiences with Jeffrey Epstein and his then partner Ghislaine Maxwell.
Sex Education (Rated 8.3/10 on IMDb)
Description: Sex Education is a British comedy-drama television series created by Laurie Nunn. Starring Asa Butterfield as an insecure teenager and Gillian Anderson as his mother, a sex therapist, the series premiered on 11 January 2019 on Netflix. (Source: Wikipedia)
The show has 2 seasons and every single minute of the show is worth the watch. Sex Education is one of our top picks because it explores various subjects that are considered "taboo" in our society. Every subtle remark of this show is educative and speaks to issues that a lot of us can't talk about loud. Sex education is overall, one of the best Netflix shows out there. It is funny, light headed and also very mature and enlightening.
Tiger king (Rated 7.6/10 on IMDb)
Description: An exploration of big cat breeding and its bizarre underworld, populated by eccentric characters. (Source: Google)
Remember the good old days of 2020 when the Carole Baskin song took over the internet? Everyone went gaga over the show. the Tiger King is a true-crime docuseries based on the life of Joe Exotic, an American zoo owner.
Elite (Rated 7.6/10 on IMDb)
Description: When three working-class teens enroll in an exclusive private school in Spain, the clash between them and the wealthy students leads to murder. (Source: Google)
Elite is a Spanish series that began its journey in 2018. If you love yourself some juicy drama, then this show might be it for you. Starting from love, hate to envy, even a murder mystery, you'll find all the aspects of high school drama in the show!
Dark(Rated 8.8/10 on IMDb)
Description: When two children go missing in a small German town, its sinful past is exposed along with the double lives and fractured relationships that exist among four families as they search for the kids. The mystery-drama series introduces an intricate puzzle filled with twists that include a web of curious characters, all of whom have a connection to the town's troubled history — whether they know it or not. The story includes supernatural elements that tie back to the same town in 1986. "Dark" represents the first German original series produced for Netflix. (Source: Google)
The show started its journey in 2017 and is the absolute binge-worthy thriller show that you're looking for. Every character in the show is super interesting. You wouldn't be able to move from your chair for a minute when watching this show. And we assure you that!
Emily in Paris (Rated 7.2/10 on IMDb)
Description: Chicago marketing executive Emily Cooper is hired to provide an American perspective at a marketing firm in Paris. (Source: Google)
Emily in Paris is an American comedy series starring our favorite, Lily Collins. The series has a lot of controversial facets. And in all honesty, it is not one of the best Netflix shows out there. However, it is a very light-hearted show, and we fell in love with how aesthetically pleasing the elements in the show were. In addition to that, it was shot in Paris!
You (Rated 7.8/10 on IMDb)
Description: For a brilliant male bookstore manager who crosses paths with an aspiring female writer, this question is put to the test. A charming yet awkward crush becomes something even more sinister when the writer becomes the manager's obsession. Using social media and the internet, he uses every tool at his disposal to become close to her, even going so far as to remove any obstacle –including people — that stands in his way of getting to her. (Source: Google)
You is an American Psychological thriller that is going to give you trust issues as every minute goes by. Just kidding, but make sure you close your windows properly before you go to bed.
A series where an innocent crush of a bookstore manager turns into a crazy obsession. And we have to give it to the series, but it is one of the creepiest Netflix shows ever.
This weekend, you need to watch YOU!
Don't f**k with cats (Rated 8.1/10 on IMDb)
Description: A twisted criminal's gruesome videos drive a group of amateur online sleuths to launch a risky manhunt that brings them into a dark underworld. (Source: Google)
Don't f**k with cats is a docuseries based on Luka Magnotta, one of Canada's most infamous murderers. This has to be one of the most thorough documentaries we have come across so far. Moreover, the documentary outstandingly represented the woes of the internet and the dark web. In addition to that: it is also one of the most binge-worthy Netflix shows you'll find on the internet!
How to sell drugs online (Rated 7.9/10 on IMDb)
Description: To impress his former girlfriend, a nerdy teen starts selling drugs online out of his bedroom, and soon becomes one of Europe's biggest dealers. (Source: Google)
The series presented Moritz, a German teenager with low esteem who later becomes a vicious dealer. The show is mainly a thriller with some comedy twists and turns.
Designated Survivor (Rated 7.5/10 on IMDb)
Description: As a lower-level cabinet member, Tom Kirkman never imagined something would happen that would catapult him to the oval office. When a devastating attack on the night of the State of the Union address claims the lives of the president and most of the Cabinet, the Housing and Urban Development secretary — who was named the designated survivor in case of such an event — finds himself promoted to leader of the free world. Suddenly thrust into his new position of power, Kirkman struggles to keep the country from dissolving into chaos and must adjust to his new normal, unaware of what fresh horrors may await the United States. (Source: Google)
The show comes in three seasons and it's super interesting to watch. Even though the first two seasons of the show was aired on ABC (and honestly, in our opinion, the first two seasons is our favourite too!), the third season exclusively aired on Netflix. The show depicts the ins and outs of US politics in a dramatic way. With the recent election situation, we bet you won't be able to stop watching the show once you start!
MINDHUNTER (Rated 8.6/10 on IMDb)
Description: Catching a criminal often requires the authorities to get inside the villain's mind to figure out how he thinks. That's the job of FBI agents Holden Ford and Bill Tench. They attempt to understand and catch serial killers by studying their damaged psyches. Along the way, the agents pioneer the development of modern serial-killer profiling. The crime drama has a strong pedigree behind the camera, with Oscar-nominated director David Fincher and Oscar-winning actress Charlize Theron among the show's executive producers. (Source: Google)

And last but not least is Mindhunter. The show has 2 seasons, and each of the episodes is equally educative and beguiling. It is our top pick in the field of criminal psychology. All of the characters in the show work together eminently. Mindhunter also pays extraordinary consideration to character advancement, and the storyline is ever so grasping, especially when the group gets included in different grizzly murder investigations. Did we also mention how MINDHUNTER is one of our favorite Netflix shows of all time?
Sometimes, the perfect getaway that we can allow ourselves is finding the perfect Netflix shows. Each of these shows are not only extremely entertaining but enlightening too.