When talking about the pop musicians of our generation Harry Styles is a name that's bound to come up.
Harry Styles has been a household name for more than 10 years now and his fanbase has only grown ever since. The world first fell in love with the green-eyed heartthrob when he first auditioned for X-factor in 2010. He was only a 16-year-old student at the time working at a bakery.
His charm and talent made him a part of the revolutionary boyband of our generation, One Direction. He went onto perceive his solo career in 2017 debuting with his Self Titled Album.
From fans to celebrities, everyone seems to be absolutely enamored by the pop singer.
Let's take a look at what's the appeal of this young artist and what makes him so lovable to his fans:
HE THRIVES AS A SOLO ARTIST:
Harry Styles was always the fan favourite while being in One Direction but many people still had the preconceived notion that he will not be able to make a strong solo career after the band went on a hiatus in 2016.
Yet Styles proved them wrong in every way possible.
His debut album debuted atop the UK Albums Chart with first-week sales of 57,000 units after it was released on 12 May 2017. "Sign of the Times" reached number one on the UK Singles Chart. In the US, the song debuted at number four on the Billboard Hot 100. His second single, "Two Ghosts", peaked at number 58 on the UK Singles Chart and number 34 on the US Mainstream Top 40 charts. The album was Sony Music's biggest global seller in the second quarter of 2017.
On December 13th, 2019, the singer released his second studio album "Fine Line". The album debuted atop the US Billboard 200 with 478,000 album-equivalent units in the week ending December 19. It marked the biggest week for a pop album by a male artist in over four years. Fine Line also achieved the largest sales week from a British male artist since Nielsen SoundScan began, and made him the first UK male artist to debut at number one with his first two albums. The album's tracks earned a total of 108.7 million on-demand US streams in its first week.
It went on to be nominated for Album of the Year at the 2020 Brit Awards, and for Best Pop Vocal Album at the 2021 Grammy Awards. The album received a Grammy Award for Best Pop Solo Performance and a Brit Award for British Single of the Year for "Watermelon Sugar". In 2020, Rolling Stone ranked it number 491 on its list of the 500 Greatest Albums of All Time, making it the most recent album to be included.
HE IS MULTI- TALENTED
Music isn't the only thing Harry excels in. He made his acting debut in 2017 with Christopher Nolan's "Dunkirk" where he played a young soldier named Alex.
And currently, he is working on two new movies that are both set to release in 2022.
The first one being Olivia Wilde's "Don't Worry Darling" which includes Florence Pugh, Chris Pine & Gemma Chang among the cast.

The other one is a book-to-movie adaptation of Bethan Roberts' "My Policeman" where he will be starring alongside Emma Corrin & David Dawson.
He has also been a host on the late-late show (multiple times) over the past few years and he absolutely killed it every time!
Harry was also the co-chair of 2019's Met Gala alongside Gucci's Alessandro Michele, Lady Gaga, Serena Williams and Anna Wintour.
Moreover, it is rumoured that the 27-year-old pop star is planning on launching his own line of cosmetics & fragrances.
Honestly, is there anything this man cannot do?
HE IS A STYLE ICON :
If there's one thing Harry Styles knows, it's how to carry any clothing in the most stylish way possible. His oftentimes experimental and '70s-influenced sense of style has played a vital role in setting him apart as an artist. Whether you imagine his 2014 self in head-to-toe Saint Laurent or today in head-to-toe Gucci, He clearly never went out of 'Style'.

Here are a few of his iconic fashion moments –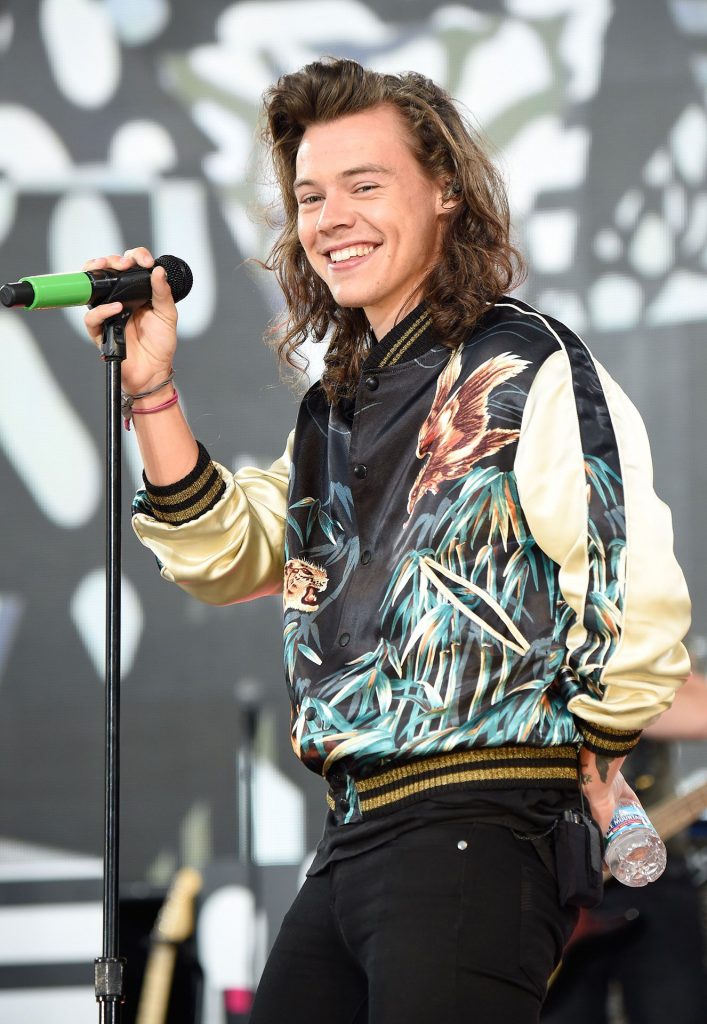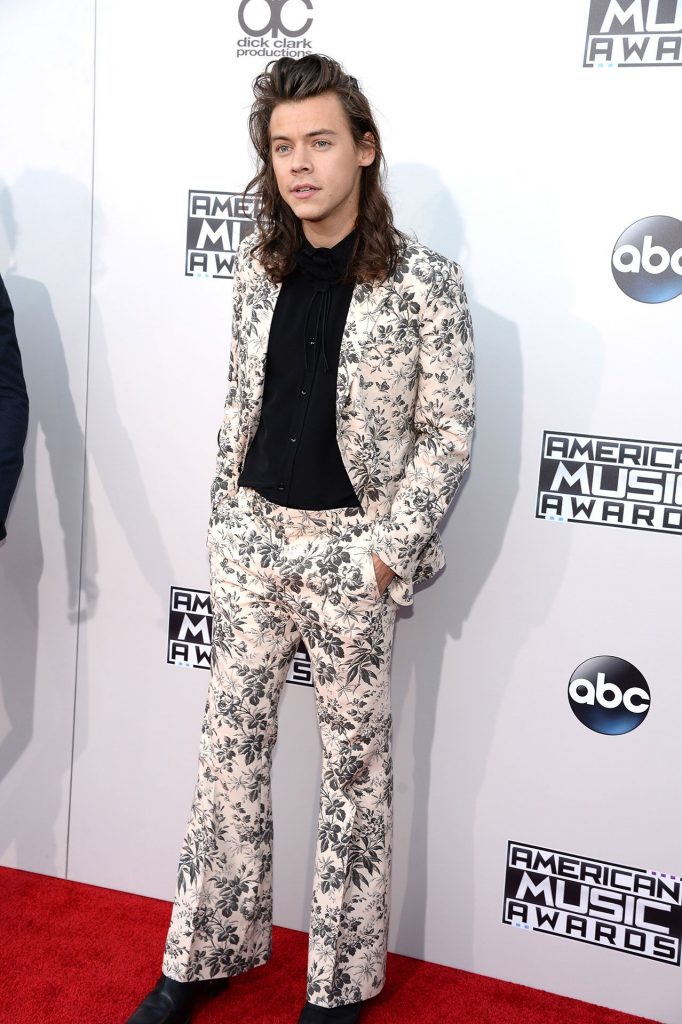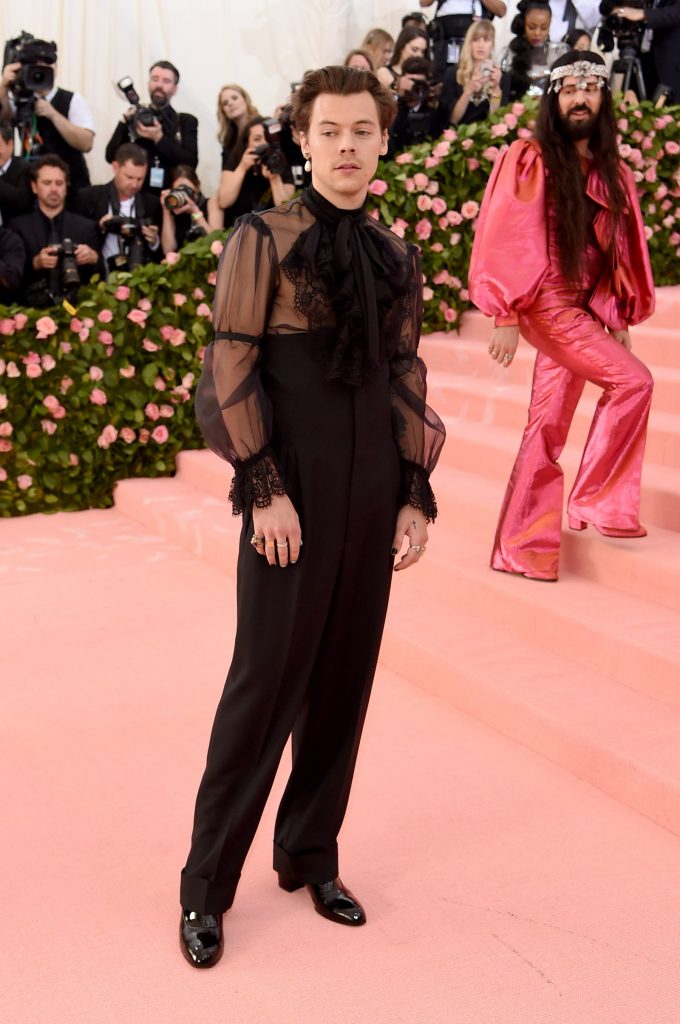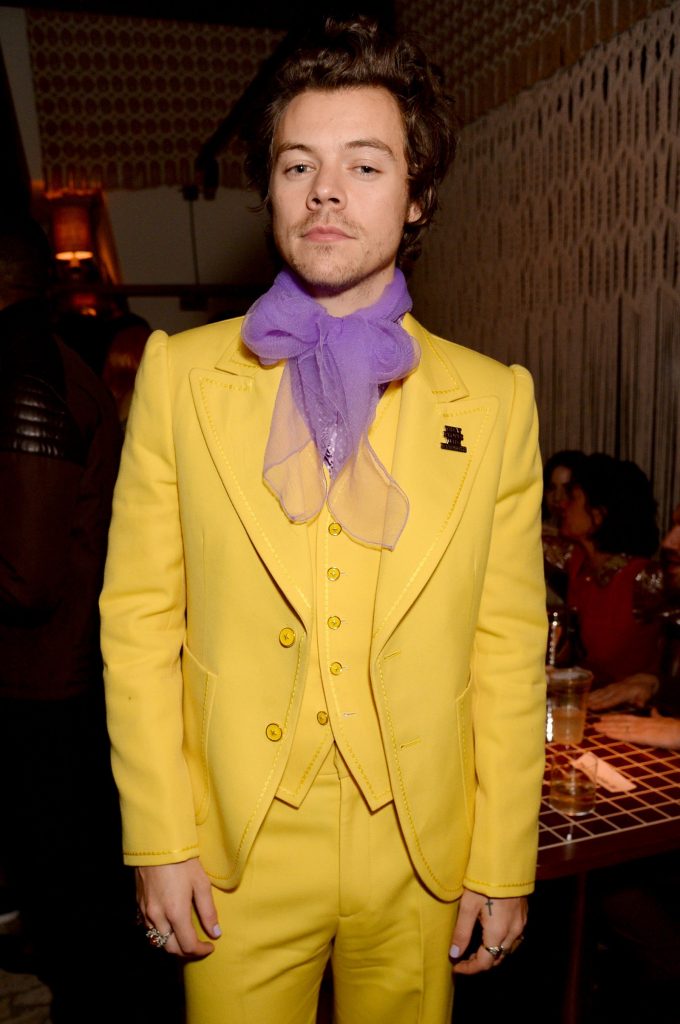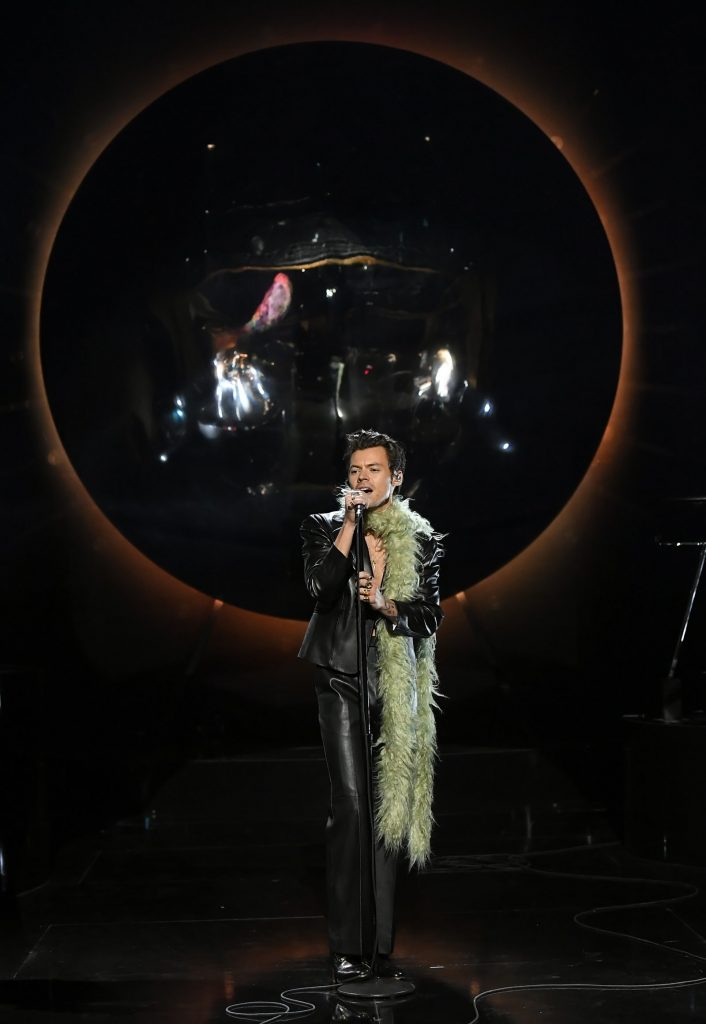 HE IS ACTUALLY QUITE FUNNY :
Like I said previously, the British star has already hosted the late late show alongside James Corden. And he has knocked it out of the park every time with his charismatic humour.
Harry also took over SNL as both the host and musical guest on November 16, 2019. Which was (in my personal very biased opinion) one of the best episodes.
Styles has also proven himself to be quite the goofball on stage as well. From cracking some sassy one-liners to some god-awful puns, he never fails to keep his audience entertained.
HE IS NOT AFRAID OF BREAKING GENDER-NORMS:
The Grammy-winner has stated multiple times that he doesn't believe in stereotypes and labels. Whether it's his androgynous style, his musical sound, or his refusal to box in his sexuality, Harry embraces all parts of himself.
He definitely took this to another level when as the first male to cover Vogue solo, he decided to wear a blue dress instead of stereotypically masculine clothes.
This caused a great commotion throughout the media. Many people, including political activist Candace Owens, took to her social media to express her distaste for Harry Styles' Vogue cover.
Owens tweeted, "There is no society that can live without strong men" following with, "Bring back manly men."
To which he clapped back at Owens' using her own words against him — while wearing a baby-blue Palomo Spain suit and ruffled blouse. Oh and he's also eating a banana.
Harry Styles has remained a role model for individuals around the world for over ten years.
His bravery to deny the prominent gender stereotypes that still exist in the 21st century has never gone unnoticed.
HE ALWAYS STAND UP FOR WHAT'S RIGHT:
Harry Styles has never shied away from standing up for what's right.
The singer has always been a very vocal supporter of the LGBTQ+ community. He has promoted inclusivity at his shows and actively attempted to make his concerts safe for all of his fans. He has also donated a pair of rainbow shoes to the London Friend charity.
Harry also showed his solidarity with the Black Lives Matter movement by joining a Los Angeles protest back in June 2020.
He has continuously supported Women's equality. The "Watermelon Sugar" singer has shut down any line of discussion in interviews that objectifies women more than once. He joined the #HeForShe movement in supporting gender equality in 2014 alongside other male celebrities. After actress Emma Watson gave a powerful speech on the topic, social media came alive with support, including from Styles.
He even owns a shirt that reads "Women are smarter," and even though this could just be a cool shirt for him to wear, I choose to think he believes it to be true.
In a more recent event, Harry Styles supported women's equality when he released a commemorative T-shirt for his album release. In collaboration with Gucci and Alessandro Michelle, his T-shirt was not only eco-conscious but a portion of each sale was donated directly to the Global Fund For Women.
HE ALWAYS ACKNOWLEDGES HIS BOY-BAND DAYS:
Some ex-band-members try their best to stray away from their boy band days once they get out of it. Harry is definitely not one of them. He always embraces the five years he spent with One Direction.
When somebody gets out of a band they go, 'That wasn't me.' But it was me. It was so much fun. If I didn't enjoy it, I wouldn't have done it

Harry Styles in an interview with Rolling Stone.
He also shared a heartfelt message on his social media on the band's 10th anniversary.
HE ALWAYS TREATS PEOPLE WITH KINDNESS:
"Treat People With Kindness" is not just a slogan to preach for Harry Styles. It is something that he truly believes in.
From helping out a fan who was having a panic attack to going around giving out pizzas to people on the streets, Harry has proven time and time again that he is truly one of the kindest celebrities of our generation.

The British singer also donated his hair to the Little Princess Trust. Little Princess Trust is a charity that provides wigs to children who've lost their hair during cancer treatment.

His positivity and sense of individuality are rare but needed immensely in the entertainment industry. As a famous celebrity, he has used his platform not just to increase his own wealth and fame, but to increase acceptance among people, asking to spread kindness every day.
---
If these aren't enough reasons for you to stan this man then honestly I don't know what is.