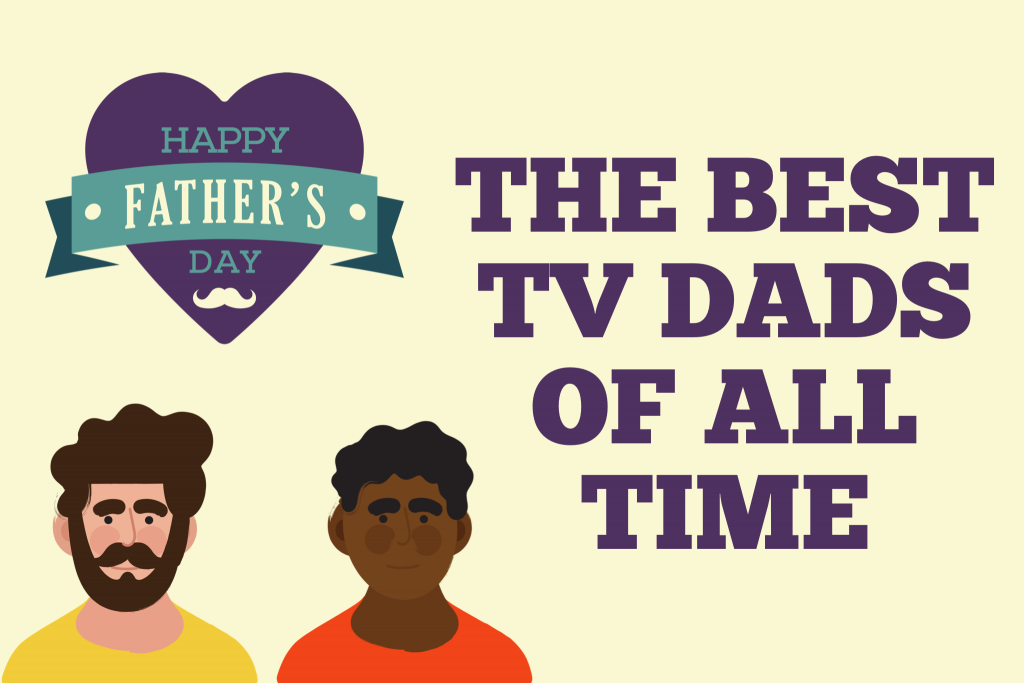 This Father's Day, let's celebrate the best TV dads of all time.
The Merriam-Webster dictionary defines "father" as a male parent. However, fathers are so much more than that. In fact, Father's Day isn't just for the male parents of the world. Biological fathers, step fathers, foster fathers, uncles, grandfathers, single mothers who play the roles of both parents, even plant dads and pawrents – every paternal figure should be celebrated everyday, but especially today.
Fatherhood is portrayed in numerous ways on television. Emotions of all ranges have been directed to portray fatherly love. Out of the hundreds of wholesome reel dads, we have picked out the cream of the crop: the best TV dads of all time. While some show love through stern words and actions, others are expressive and understanding.
Phil Dunphy, Modern Family
Played by: Ty Burrel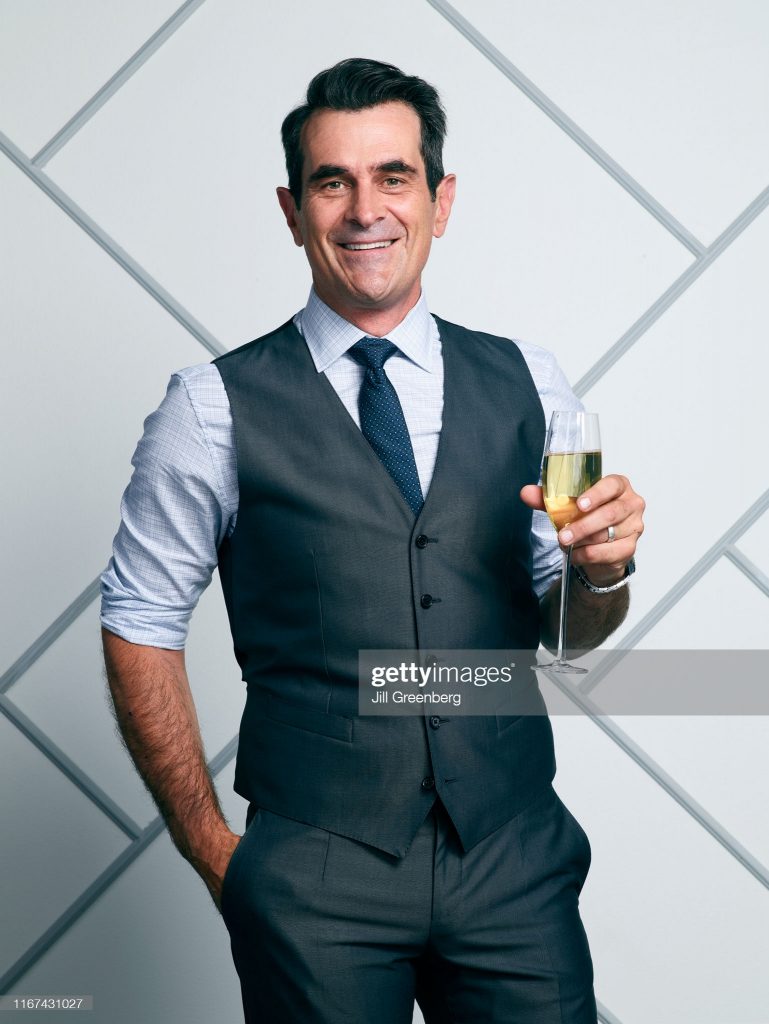 "I'm the cool dad, you know. That's my thang. I'm hip. I surf the web. I text."

Phil Dunphy, Modern Family
Among all the dads in this article, this man is my favorite. I mean, where do I begin? Phil is a cool dad, if he may say so himself. To prove that, he even busted out moves to HSM. As mentioned in Season 5, his favourite kid is his only son Luke (Nolan Gould), who's just like (read: as ditzy as) he is. Throughout the show, he has always had a hard time dealing with his kids growing up, especially his daughters. When Haley (Sara Hyland) moved into her dorm room, she got a copy of "Phil's-osophy" which is a collection of all the life lessons he had learnt. He had planned to spend a day making memories with Alex (Ariel Winter), his youngest daughter, which it ended rather weirdly. Regardless, she'll always remember that her dad spent an entire day trying to make memories together.
Raising three kids of various ages can be a challenge, so he uses an approach called peerenting. In peerenting, you "act like a parent" and "talk like a peer." While it leads to several hilarious situations throughout the show, his kids know that he will always have their back. The bond this TV dad has with his TV kids is real, which was proven when Sara Hyland's now-fiancé had asked for his permission before proposing. Awww!
Luke Danes, Gilmore Girls
Played by: Scott Patterson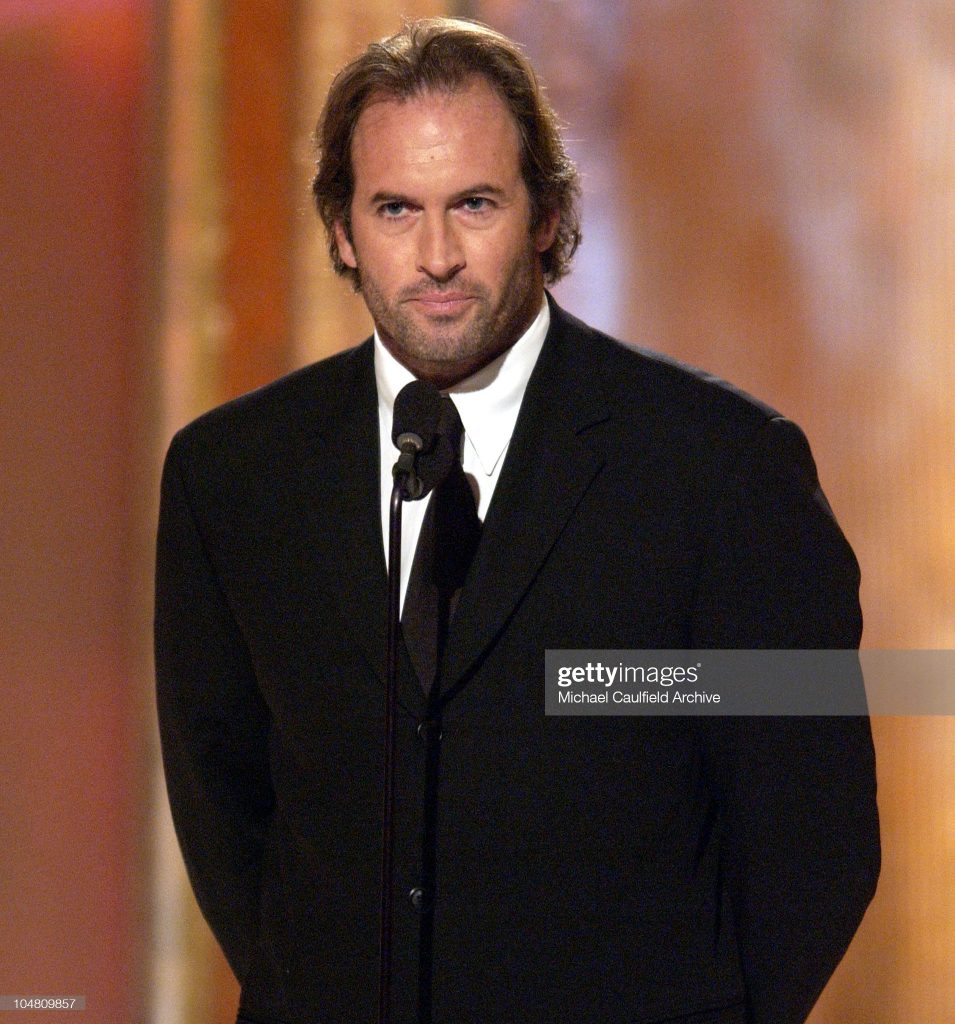 "Well, where the hell were you when she had the chickenpox and would only eat mashed potatoes for a week? Or when she graduated high school and started college, huh? Where the hell were you when I was moving her mattress into her dorm and out of her dorm and back into her dorm?"

Luke Danes, Gilmore Girls
You probably wouldn't think of Luke when you're talking about the best TV dads of all time. Here's why you should.
Luke Danes is the owner of Luke's Diner in the show as well as in its revival. He sure was a parental figure in Rory's (Alexis Bledel) life even before he got together with Lorelai (Lauren Graham). Not only would he always have food ready for Rory at the diner, he would make sure to do something special for her on her birthdays, which is highly unusual for Luke. When The New Yorker published her article, he was so proud of her that he printed it on the back of his menus at the diner. He even cried at her graduation!
It wasn't just Rory, though. He was also a parental figure to his nephew Jess (Milo Ventimiglia) who wasn't easy to get along with. Although he didn't live with Luke for a long time, he sure did have an impact on Jess's life. He set boundaries and made Jess face consequences and it was all worth it because Luke was able to change him from an angsty teen to a thriving adult as seen in the revival.
Lastly, when it came to April Nardini (Vanessa Marano), his biological daughter that he didn't even know he had for twelve years, he did everything he possibly could to be a part of her life, including hanging out with her, going on her school trip, throwing her a birthday party and even fighting for joint custody. He wasn't likely to win, but he did anyway, thanks to Lorelai's character reference for him which was based on his relationship with Rory.
Philip Banks, The Fresh Prince Of Bel-Air
Played by: James Avery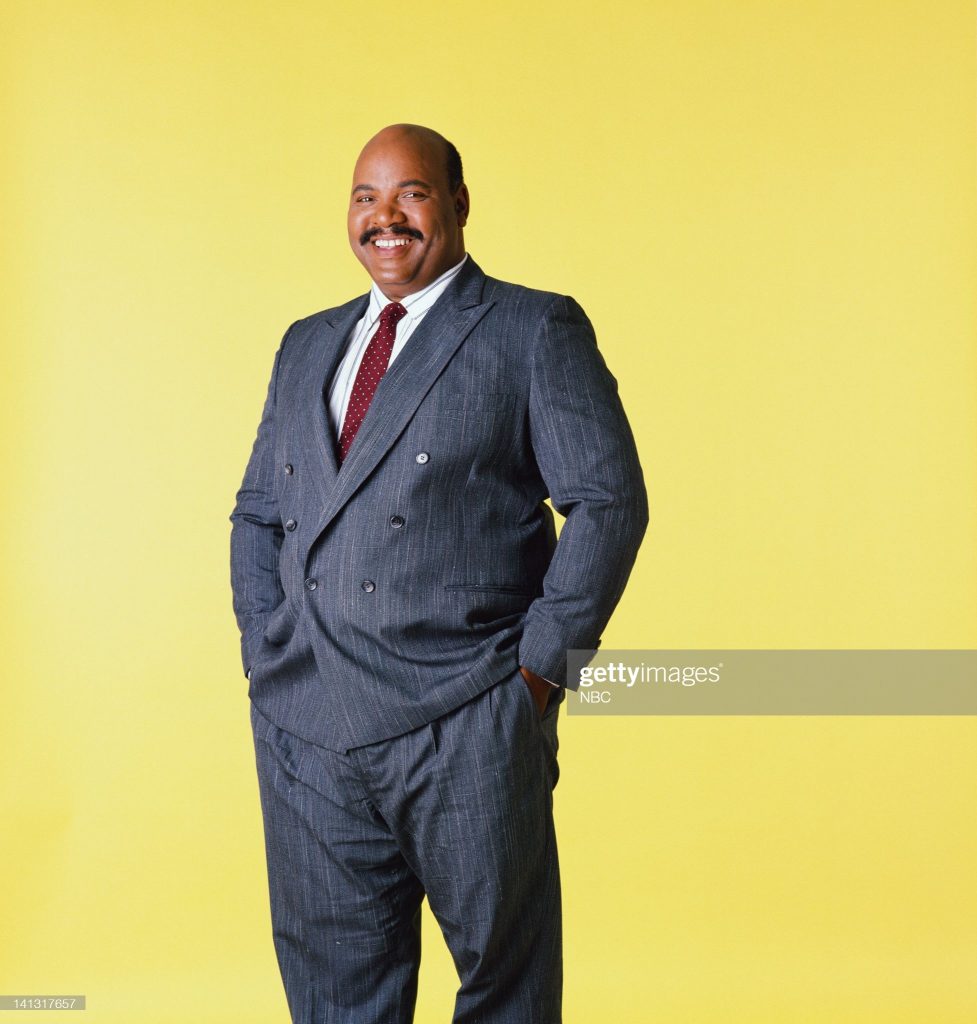 "Will is not a coat that you hang in the closet then pick it up when you're ready to wear it. His life goes on! He's not supposed to be here for you, you're supposed to be here for him!"

Philip Banks, The Fresh Prince Of Bel-Air
Let's face it, we all need an Uncle Phil in our lives. Philip Banks was a tough guy. He already had three children of his own and their mischief to deal with when his nephew (by law, okay?) came to live with them at Bel-Air. Will Smith (Will Smith) was the complete opposite of how the Banks children were raised. Despite how evidently Uncle Phil was annoyed by him, he took care of him as if he were his own. Whenever the kids messed up, he always made sure they learnt something from it.
In one episode, Carlton (Alfonso Ribeiro) was rushed to the ER after swallowing the pills Will kept in his locker. When Will confessed, he made him realise that Carlton could've died because of him and he could've hurt himself too. He definitely had a short fuse but when any of the kids were in trouble or upset, he also had their backs. When Will lost a lot of money in a pool hall, Phil broke out his trusty cue "Lucille" and won all the money back for him. He was a doting father to Hilary (Karyn Parsons) and Ashley (Tatyana Ali). In fact, some say that he would also refer to them as his "daughters" off-screen.
The quote is from the most memorable and yet heartbreaking scene of the show. Will's biological father Lou came to visit after 14 years, only to abandon him again. This was one of the moments that proved that you don't need to be a biological parent to a kid to be their dad, because evidently Phil was the best dad for Will that Lou could've never been. Get the tissues ready if you wanna watch it yourself.
Red Forman, That 70's Show
Played by: Kurtwood Smith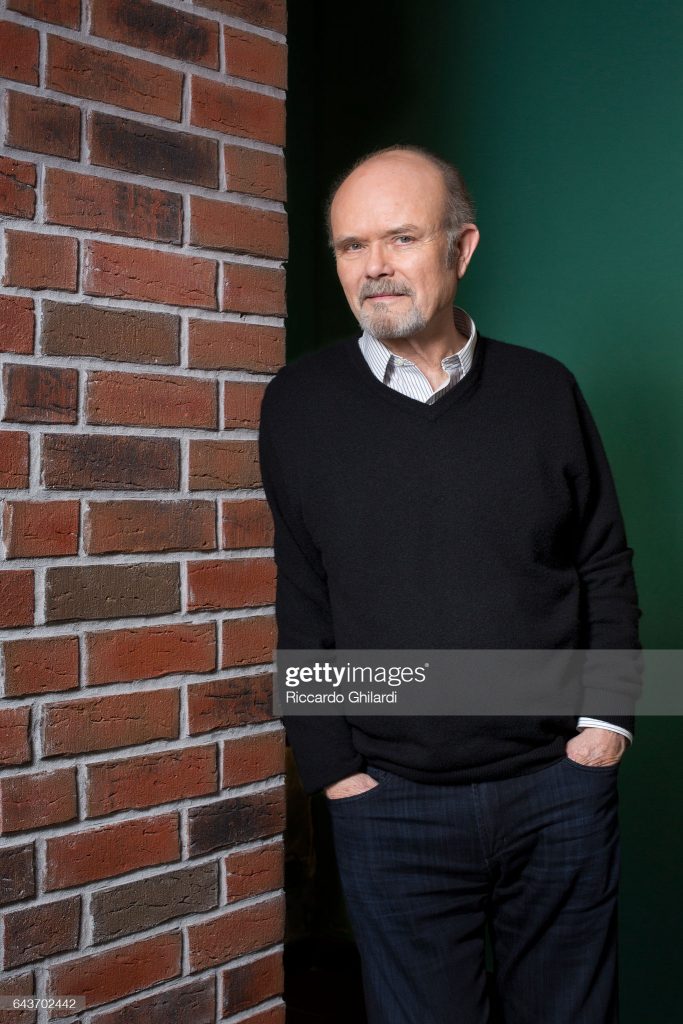 "Right. Now I'm gonna eat this steak, but first, I'm gonna make a birthday wish. Here it is: I wish everyone would shut up!"

Red Forman, That 70's Show
No one can beat Red Forman as the scariest TV dad of all time. Just like Uncle Phil, Red Forman is also a no-nonsense dad with little patience for the stupid things his son Eric (Topher Grace) does, usually with his friends. He adores his daughter Laurie (Lisa Robin Kelly/Christina Moore) who has a manipulative nature throughout the show, unbeknownst to him. In contrast, he is unapologetically strict when it comes to Eric. This is most evident by him often calling Eric a "dumbass" and insulting him in every way he possibly can. In true 70's style, Red's favourite punishments include taking away Eric's car and grounding him but that's not all. When Eric was caught holding Donna's (Laura Prepon) cigarette, he made him smoke an entire pack of cigarettes.
Despite his stern nature, you know he genuinely loves and cares for Eric and his friends. Why else would he let a bunch of teenagers hang out in his basement all the time, even when Eric moved away? He also took in Steven Hyde (Danny Masterson) and nudged him towards the right path. Occasionally, he would also give advice to Fez (Wilmer Valderrama), Michael Kelso (Ashton Kutcher) and Jackie (Mila Kunis), with the latter also seeing Red as a paternal figure. Despite being absolutely petrifying, you really get to see the caring side of Red in these moments. No wonder he is one of the best TV dads of all time!
Rogelio De La Vega, Jane The Virgin
Played by: Jaime Camil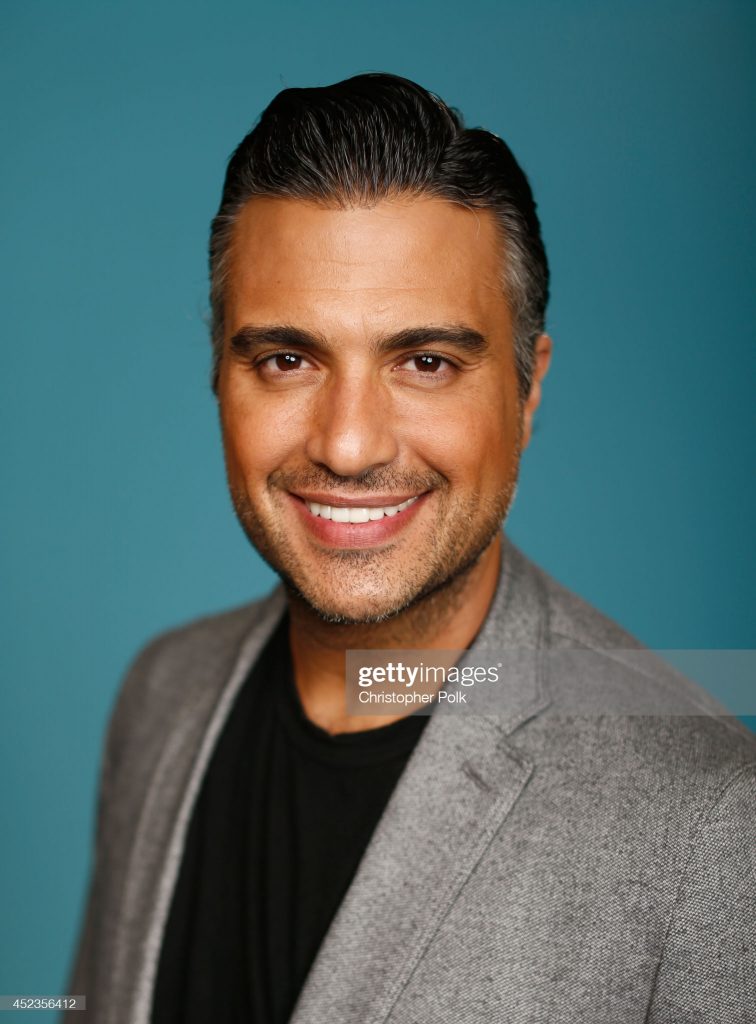 "I missed all the big things, so I wanted to do something as a father… so, a little misguided, yes, but it wasn't meaningless."

Rogelio De La Vega, Jane The Virgin
Rogelio De La Vega could be synonymous for extravagance, but he's also one of the sweetest TV dads ever. He only found out that he had a daughter when Jane (Gina Rodriguez) was 23. He spent every minute since then to make up for all the time lost, including moving to Miami. Obviously, that led to several "big, meaningless gestures" but also heart-warming moments. When Rogelio got Jane a car, she felt it was an unnecessary purchase. However, it was just as important to Rogelio. He felt like he missed out on so much that he wanted to give her something he himself could only afford to get at 35. Little did he know, more of those big things were yet to come.
In the fourth season, Rogelio had a baby named Baby. He was actively involved in her life too. When the production of his show moved to New York, it meant that he had to move there too. Otherwise, he would have had to quit. Rogelio agreed to continue filming only when he was able to ensure that Baby would move there too. Having missed so much of Jane's childhood, he didn't want the same to happen with Baby.
Even as a grandfather, Rogelio dotes on his grandson, Mateo. He even calls him Matelio!
You probably have several other characters that you think of when it comes to the best TV dads of all time. Share your picks with us in the comments and subscribe to our newsletter for more!