Bangladeshi bands have been through a tumultuous journey to reach where it is today. In an epic journey over the last 50 years, we experienced music that captivated the country and the international stages. Since you and your favourite bands aren't coming to the concerts anytime soon, why not take your time to go through the finest bands of Bangladesh and their music?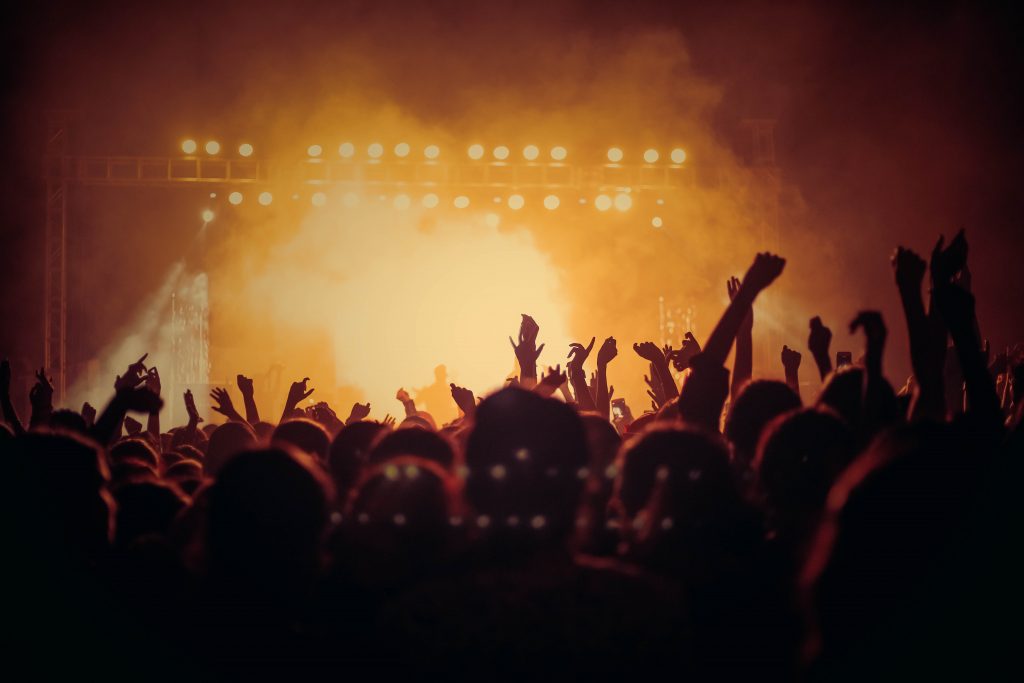 Bands and musical groups have been an integral part of Bangladeshi music evolution. The band scene has always attracted the majority of the youth demographic. There has been a long trail from the past and a long way to follow in future. Currently, thanks to the internet, a plethora of musicians are producing songs and sharing them online. Unfortunately, not all of them are up to the mark. Besides, we should know about the cornerstones of this industry as well! That brings us to today's write-up, where we discuss the top Bangladeshi bands you should check out in 2021.
Evergreen pioneers of Bangladeshi bands
First and foremost, we would honour the visionary bands that will go down in the history books for their landmark contributions. Chances are, your favourite musicians grew up listening to them as well! They have stood the test of time and keep on rocking like never before.
Four decades!
For almost four decades, Warfaze has been an institution for Bangla metal music. This iconic band have always been ahead of their time. Warfaze introduced heavier musical genres and ambitious musicians to the Bangladeshi crowd that propelled to huge success later on. Warfaze has gone through countless lineup changes but always managed to pick itself up. Timeless tracks like Purnota, Boshe Achi Eka, Obak Bhalobasha, Tomake, Maharaj and ex-members like "Bassbaba" Sumon, Oni Hasan, Cezanne, Balam, Babna Karim, and Russell Ali, among others, is only a testament to the insane legacy of Warfaze.
Speaking of pioneers, Cryptic Fate has been a major source of influence for Bangladeshi bands over the last few decades. In their two albums – Shrestha and Danob, Cryptic Fate masterfully explored the various sub-genres of metal. But for now, let's plug in their oldest hit, Cholo Bangladesh, a cricket anthem that has inspired and united the nation for ages.
Miles is another cornerstone of Bangladeshi rock music. The band of brothers – Shafin Ahmed, Hamin Ahmed and Manam Ahmed started in 1979 and still have been as relevant. Their all-time classics like Neela, Firiye Dao and Dhiki Dhiki have been a ground-breaking success. Miles were one of the few elite Bangladeshi bands to perform outside the country earlier. Their outreach and achievements have inspired generations of up-and-coming musicians.
Times are a-changing
Music is a free-flowing mode of artistic expression. Generations change, and so does their taste in music. Newer technologies, trends and modern musical styles continue to attract the youth and make an impact. In 2021, we have a bunch of fresh faces taking over the Bangladeshi Band scene.
If you are familiar with indie rock bands like Radiohead, Coldplay, Arctic Monkeys or Audioslave – Level Five is your closest Bangladeshi alternative, and they hit it close to home. In 2018, their debut album 'Obosheshey' had ignited a spark among rock fans of Bangladesh, and their live performances were equally impressive. They share a strong bonding with their fans and offer a different musical experience that nobody else does. Once again, they took over the music fans by storm with the release of 60's Love – and you should definitely check it out.
Conclusion introduces themselves as a long, extended family of musicians. It's safe to say that within 3 years, this family has definitely found its home in the hearts of Bangladeshi music fans. Conclusion has been on a meteoric rise to the top of the Bangladeshi rock music scene since the very beginning. Their marvellous debut album Mohakashchari and subsequent masterpieces like Odyssey and Auroop testify to their huge popularity among the young fans of Bangla Rock music.
If you keep track with Bangladeshi bands, Arekta Rock Band needs no introduction. The name Arekta Rock Band translates to 'Another Rock Band', a satirical nod to the saturated rock music scene in the country. Nonetheless, with their unique, distinctive music and techno influence. They have only released five singles, and tracks like 'Eden', 'Chaap', 'Shikari Aaj Shikar' have become rock anthems in no time. A signature piece from Arekta Rock Band'. Arekta Rock Bands offer some of the most sensational works in Bangladeshi music in the last few years – regardless of genres.
Bay of Bengal is an acclaimed rock band from Chittagong. However, it would be insulting to confine their music to a single genre. Led by the ambidextrous frontman Bakhtiar Hossain, the band has displayed a stunningly diverse range of genres, instruments and ideas in their songs. Their tracks usually revolve around the overlooked struggles of day-to-day lives (Opare, Je Shohore Ami Nei, Obhishopto Shoishob) and socio-political or psychological commentaries (Ghum, Mrittur Bhugol, Bishonnotar Gaan). Bay of Bengal's cinematic approach to their music videos has elevated its unique attraction as well.
Meghdol, as per themselves, are a 'socially responsible' band committed to spreading its messages against the prejudices and sufferings of people. They don't confine their music in any specific genre, preferring to be free-flowing like Meghdol (clusters of clouds) – as their name suggests. Their songs deal with life struggles, everyday issues, discriminatory incidents and hatred. Their discography has impressive tracks like Maya Cycle, Esho Amar Shohore, Tobu Mon, Nefertiti, Na Bola Phul among many others. Songs of Meghdol have become a source of relief amidst our life struggles.
In 2012, a vocalist of the revolutionary rock group 'Black' and one of the biggest rockstars in the country, Jon Kabir, started Indalo. Since then, they have been rising straight to the top. Although they experiment with their music in the indie and grunge rock genre, there is no question about their musical abilities. Their discography boasts of incredible tracks like Hobeki, Obosheshe, ISD and Mittha. With Jon Kabir, Indalo offers an inimitable star power and an incredibly talented line-up perfect for a rock group. This band had immense potential 10 years ago, and the sky is their only limit now.
Bangladeshi bands going global
As a global language, the English language single-handedly dominates world music. Keeping that in mind, some persistent musicians shifted their focus to English songs. Even though Bangla is the mainstream language in Bangladesh, these bands have strived to break the stereotype and gained due appreciation at home and abroad. After all, music itself is a universal language!
Considering accomplishments, Trainwreck is undoubtedly the crown jewel of Bangladeshi band music. In 2019, they represented South Asia in Wacken Open Air – the world's greatest heavy metal festival! Their success is even more impressive – considering heavy metal music is yet to become popular in the Indian subcontinent. Even as a new generation band, Trainwreck has been a beacon of hope for the rising heavy metal bands around the country.
Let's relieve the milestone performance of Trainwreck in the global stage!
Dads In The Park is arguably the hottest English band in Bangladesh right now. The promising band has only released four tracks – Remembrance, Afeenolove, Lullaby, and Pareidolia. All of them have been massive mainstream hits on social media. The sudden rise of this two-person group is nothing short of unbelievable. Currently, DITP is leading the charge for English bands trying to make a name for themselves and connect to a broader audience worldwide. They have ample potential and fan support to become a trendsetter in this industry.
EIDA arrived in the band music scene with an aura of mystique. However, it is no mystery why they have become the "It Factor" of indie-pop music in the country. Their debut album "Pop Songs For No One" has become a cult hit for a generation full of dreamers. Their hypnotic, catchy and futuristic melodies from Aurora Dreams, What It Means, Relentless caught our attention like flies to the fire. On top of that, EIDA's best work to date, Nightdriver, instantly became the heartbeat of the hectic yet tranquilising nightlife in a metropolis called Dhaka.
Big Three of Bangladeshi Rock
Bangladesh experienced a massive explosion of rock bands in the early '90s. Three exciting rockstars were the trailblazers of this era who showed the young generation how contagious rock 'n roll could get. The three icons were Hasan from Ark, James from Nagar Baul and the late great Ayub Bacchu from LRB. These three bands figuratively owned the '90s music industry of Bangladesh.
'Love Runs Blind' or LRB was one of the biggest music acts in the history of Bangladesh. The band has performed in over a thousand music gigs in Bangladesh and abroad. LRB is the only band to ever perform in the iconic Madison Square Garden. The Man with the Silver Guitar, Ayub Bacchu, was internationally recognised as a guitar genius and a musical maestro. Rupali Guitar, Cholo Bodle Jai, Ghum Bhanga Shohore and many other singles, along with numerous super hit albums, will carry the legacy of LRB forever.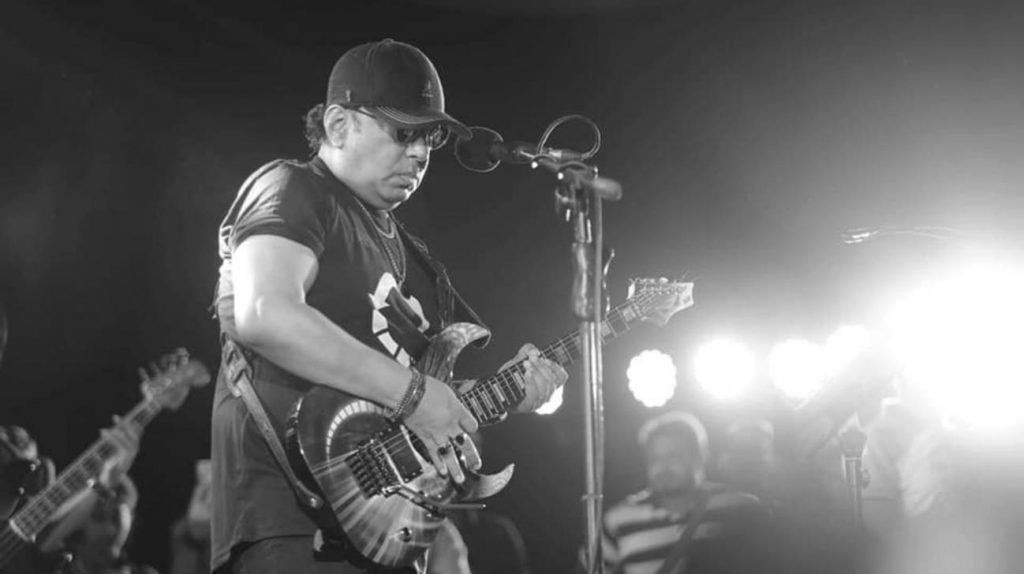 Feelings, and later renamed Nagar Baul, are the band aliases for Faruq Mahfuz Anam, aka James. Famously known as Guru, he one of the larger-than-life celebrities in Bangladesh. He duly rose above and beyond his band. James is the father figure of psychedelic rock in Bangladesh. The stardom of Feelings/ Nagar Baul/ James surpassed Bangladeshi boundaries and spread to neighbouring Bollywood as well! In his incredible career, he produced perennial songs like Bangladesh, Taray Taray, Station Road, Sultana Bibiyana, Maa, and Jail Theke Bolchi. These will echo through his fans' hearts, whom he lovingly called 'Dushtu Cheler Dol' (Roguish boys).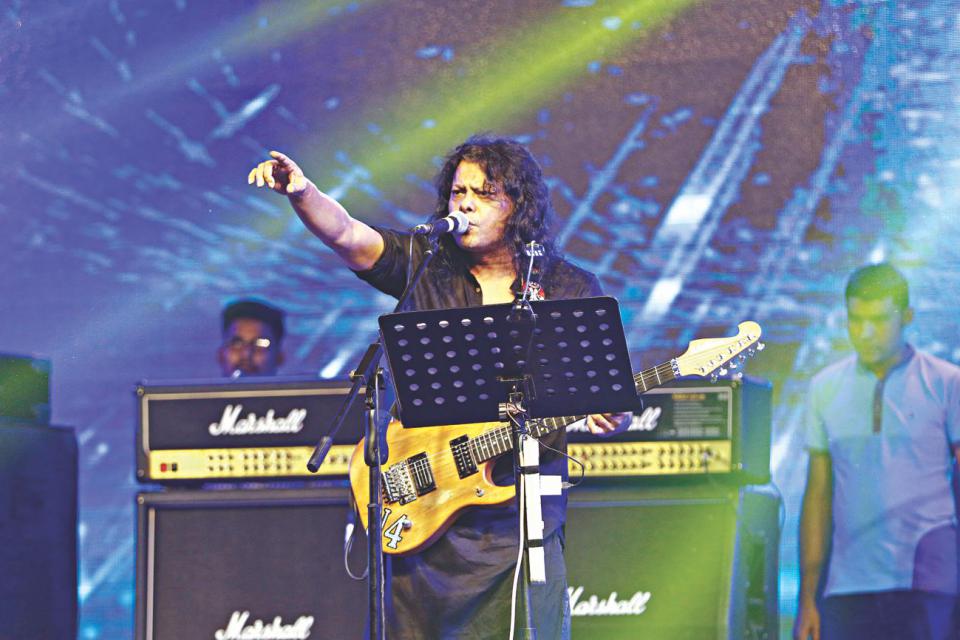 Last but not the least of the Big Three, we have Ark. Led by the legendary vocalist Hasan, Ark ruled the '90s rock scene of Bangladesh along with LRB and Nagar Baul. His magical voice has charmed the '90s teens of Bangladesh. Melodies of Ark and Hasan has a cult status among Bangladeshi young adults even to this day. Many of us still fondly remember his songs like Sweety, Bhule Gechi, Shei Meyeti, Ei Dur Probashe, Bangladesh and many more!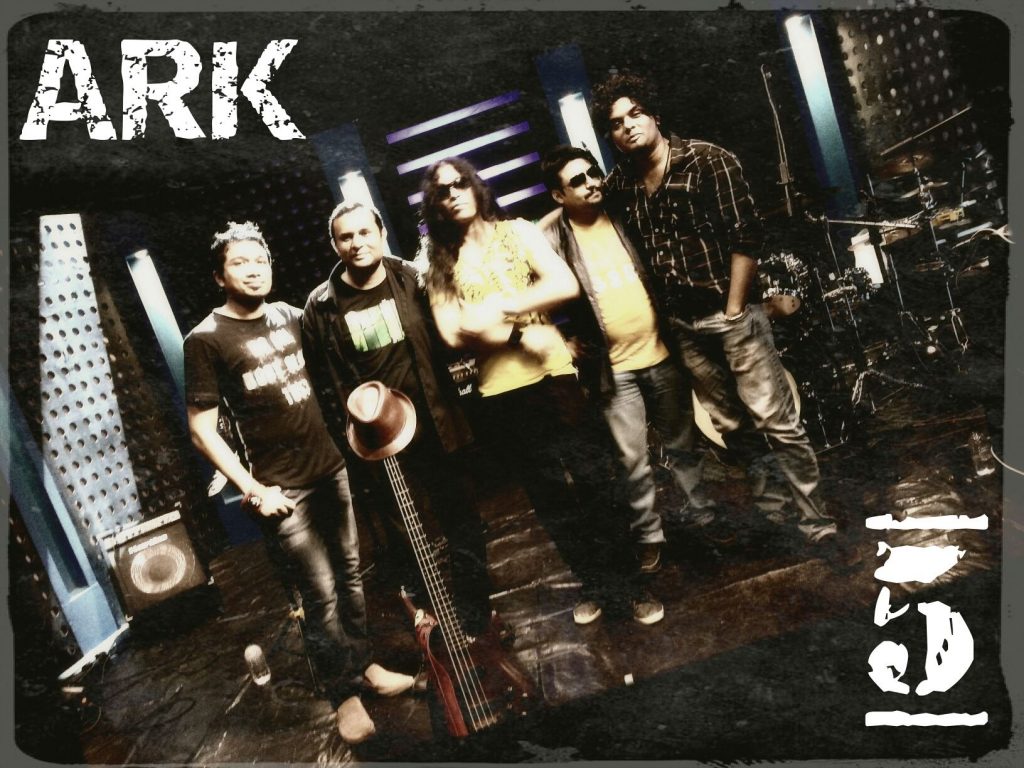 Bangladeshi bands for the future
As we were saying, musical evolution is a continuous process. Newer trends, technologies, and musical tastes bring new music styles to enjoy, evaluate, and follow. Here are a handful of obscure but talented bands from Bangladesh – showing promises to go the distance in the coming years.
Laisfita is the first all-girl pop band in Bangladesh. They're also the first Bangladeshi musicians to get featured in Rolling Stone Magazine! The four singers were cherrypicked from the talent hunt reality show 'Sunsilk Divas'. Laisfita is a band that has formed very recently and will have a long way to go. Fortunately, the band members are confident to connect with the women fans of Bangladeshi music and leave their own legacy. Laisfita has only released a single named 'Swapno Akhon Aamar Hatey'.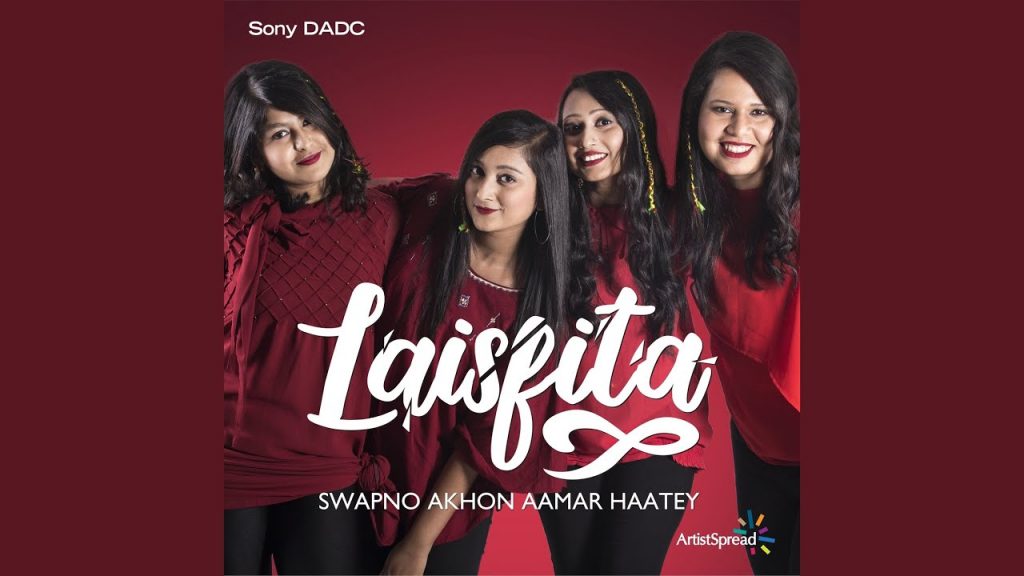 Raw, energetic, and unapologetic – these three words bring out the essence of Shonar Bangla CIrcus. They are one of the fastest rising and most popular metal bands of Bangladesh. Their debut album 'Hyena Express' (2020) has created a ripple in the metal fanbase of Bangladesh. They have already created a big hype with their apocalyptic, post-modern tone. Songs like 'Hyena Express', 'Epitaph', 'Mrittu Utpadon Karkhana', 'Perfumer Fele Dewa Bottle' etc. are the top picks from the album.
A few Bangladeshi bands are showing immense potential, and Petty Never Grow is definitely one among them. Their magnum opus 'The Pink Album' (2019) has been a sleeper hit, and its popularity is going up by the day. Petty Never Grew is on its way to greatness, and we can't wait to see it!
Attic has been sending waves across the Bangladeshi band music industry with refreshing punk rock and indie rock tunes. Their tracks are reminiscent of staple alt-rock and indie-rock bands like The 1975, The Killers, Foo Fighters, Muse, and 30 Seconds to Mars. However, they let their originality of music and presentation shine through. Within a short time, they have established themselves as fan favourites.
Bangladesh has a rich heritage of influential and popular bands. In fact, bands have always played a part in the music industry of Bangladesh. In general, the Bangladeshi band music scene has been going through a stage of transition. There are so many cool, promising bands that are taking over the stage. At the same time, many of the timeless veterans are still giving their 100%. As fans, we should support the artists, their artistic efforts and take a stand against piracy.
We would really love to hear about Bangladeshi bands you feel a personal connection with or a band we may have missed in our list. Please drop a comment to let us know!
Subscribe to our Newsletter to know our hot takes in music, arts, and entertainment!