This is the tale of Ankon, a passion that evolved into a one-stop shop for admirers of handmade jewelry and art. The Covid-19 pandemic's commencement in 2020 had a significant financial impact on several enterprises. Even while the ensuing lockdown and limitations to stop the coronavirus's spread froze many small enterprises reliant on physical operations, it also motivated many women entrepreneurs to launch and expand their firms through social media platforms like Facebook. Ankon is one such platform that started its journey amid the epidemic. Ankon is an online handmade jewelry and accessory business focusing on artistic creations.
Exclusive Handmade Jewelry Collection:
Jewellery is an essential component of the fashion world; no lady can consider her outfit complete without it. It is distinctive and hip, and the current market is flooded with it. But if we're talking about fashion, handcrafted jewellery comes to mind first. Handmade jewellery is created entirely by human hands; no automation is used in the process. These are deftly done, and imitations are challenging to develop. It isn't easy to locate precisely the identical piece of jewellery elsewhere in the globe, which is one feature that distinguishes these items from others. This category has a variety of necklaces, earrings, bangles, anklets, and other jewellery that will work well with casual and dressy ensembles. This increases the alternatives available to women. If you're seeking some decent choices online, you may also check out Ankon's enormous selection of handmade jewellery.
What distinguishes handmade jewellery?
It enables you to support genuine, skilled artisans.
Since no technology is used in the creation process, there is no mass manufacturing of the items.
It allows you to give your jewellery collection more uniqueness.
Each item is highly calibrated since much time and work went into manufacturing it. It was created with talent and love.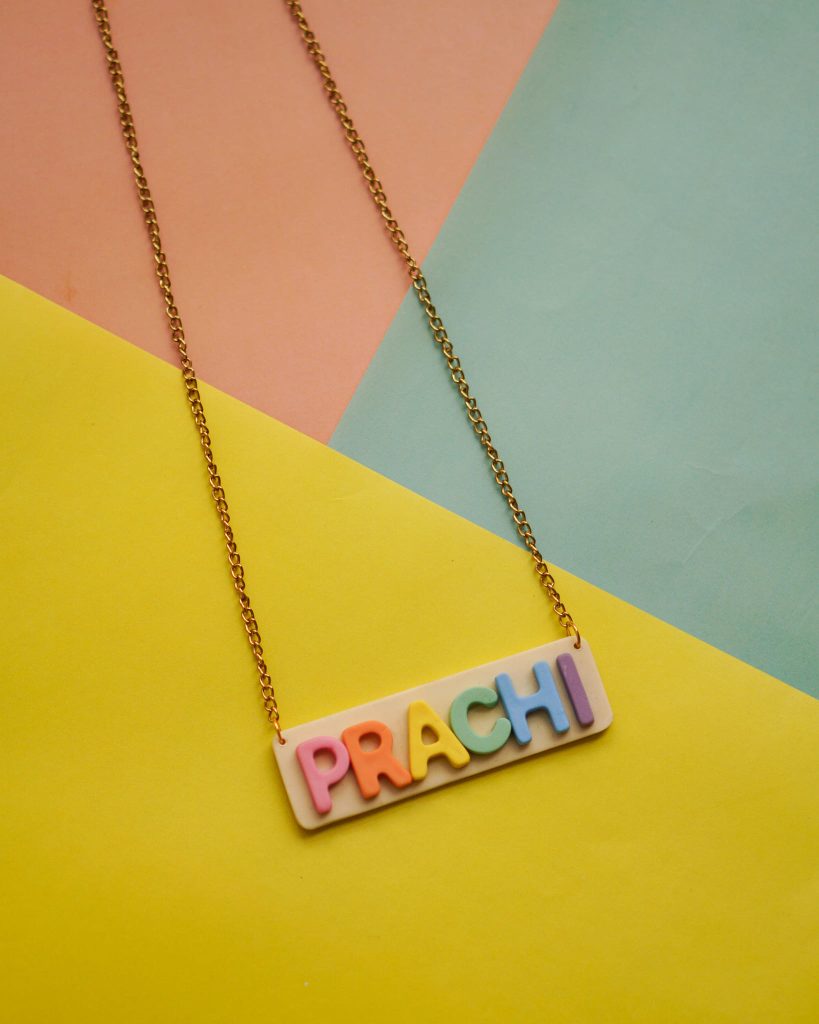 Various Forms of Handmade Jewelry
Assembled Handmade Jewelry: The most straightforward handcrafted jewellery is made and is also the most distinctive and reasonably priced.
Wire Handmade Jewelry: As the names imply, designs of this jewellery are produced by wrapping and folding the cables. With gemstones or beads, it looks much better.
Beaded Handmade Jewelry: In this jewellery style, a single sting or dhaga is used to connect multiple beads to create a wearable object.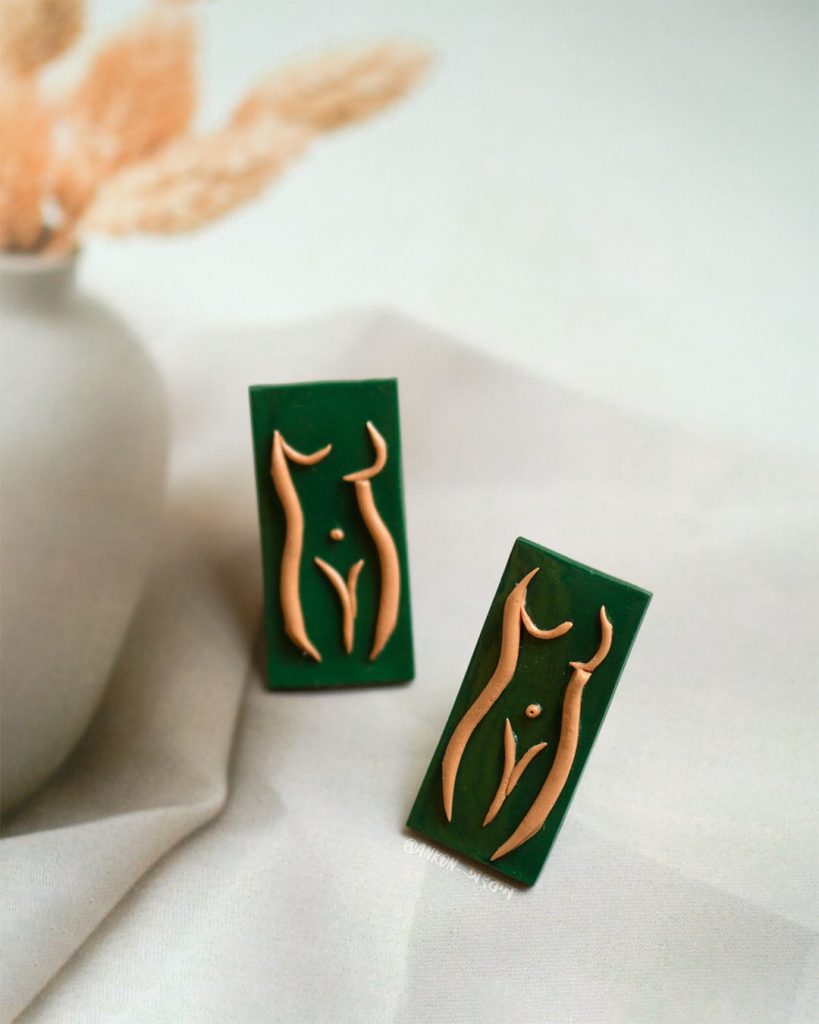 Hand Engraved Jewelry:Tthat has been hand-engraved is among the most well-liked pieces of handcrafted jewellery; here, stunning designs or imprints are formed on blank metal with the use of a hammer.
Enameled Handmade Jewelry : It is a beautiful way to give your outfit a splash of colour. A metal surface is enamelled with patterns utilizing a torch and glass power. It will instantly win your heart.
How Should I Select Handmade Jewelry?
When it comes to quality and strength, not all handmade jewellery is created equally. So be careful first to examine the material. You must choose a material that will stay with you for a more extended period since every material has a varying degree of fragility. Although the jewellery's style and design are significant, you must also ensure that it lasts a long time. When purchasing something online, be sure to read the description thoroughly.
Handmade Jewelry Rejuvenated: The Powerhouse Behind Ankon
Mili Mohammad Ali and Israt Jannat Pinki, sisters, started the platform out of their love for beautiful jewellery and with some academic scholarships and savings. The boutique primarily sells clay accessories and jewellery made of metal and wood. "We sisters do everything with much love and attention, from preparing the clay to moulding the jewellery pieces to even wrapping the ornaments for delivery. What initially began as a passion is now a one-stop shop for those who enjoy jewellery and art, according to Israt Jannat, who spoke with the Web Capitals.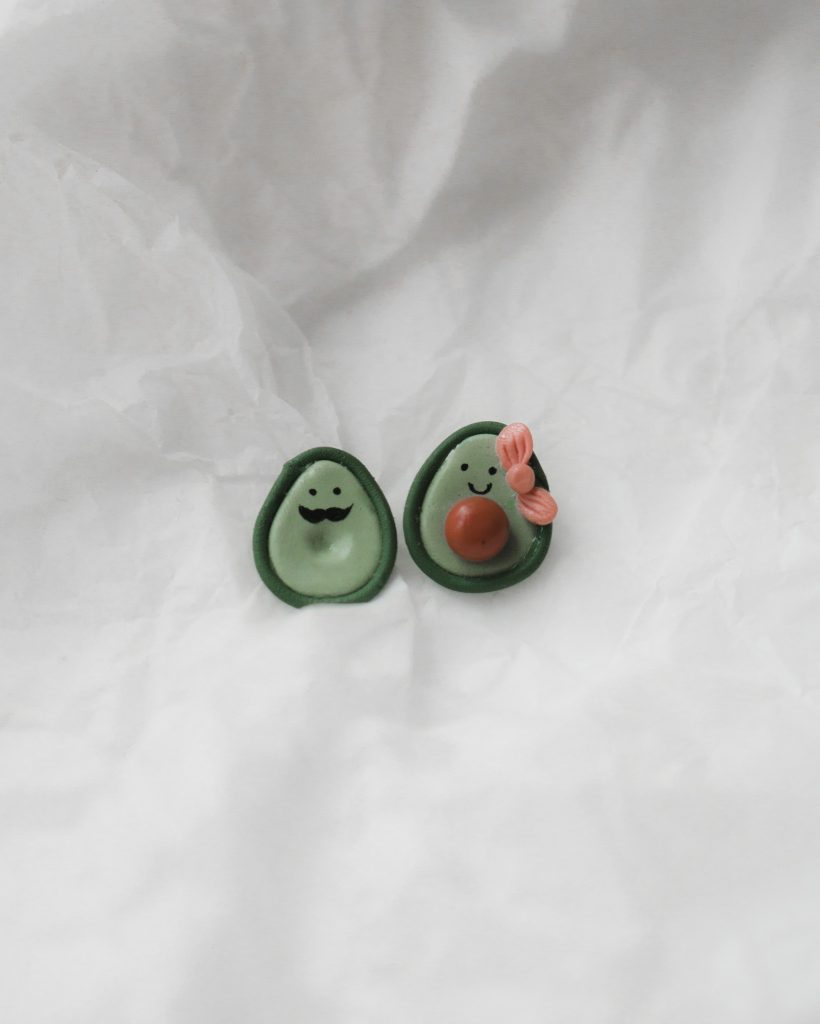 Clay jewellery is being creatively used on the internet, a relatively new concept for Bangladeshi audiences. It resembles the terracotta or clay jewellery frequently seen at local markets or other festivals. Local craftsmen have created exquisite jewellery for 500 years." This type of art highlights our rich cultural history. Although we have a tradition of producing clay or terracotta jewellery, we were the last to discover the modern clay jewellery genre. At the same time, many other foreign nations developed a sizable market for it, according to Mili Mohammad.Many companies are making their products available to consumers to preserve this art form, but in reality, it is on the verge of extinction, she continued.
She claims that Ankon primarily uses handcrafted air-dry clay, also known as cold porcelain, a nontoxic variant of polymer clay, to create the type of clay jewellery he makes. Most people use polymer clay because it is readily available and a more user-friendly alternative to air-dry clay.
"It is tough and impossible to find reputable brands of polymer clay in Bangladesh. There is one useable brand in store here, but it is pricey, of poor quality, and frequently runs out. Therefore, our objective is to introduce something distinctive to the market that will serve as a reminder of this enduring forgotten form of art.' highlighted Israt Jannat.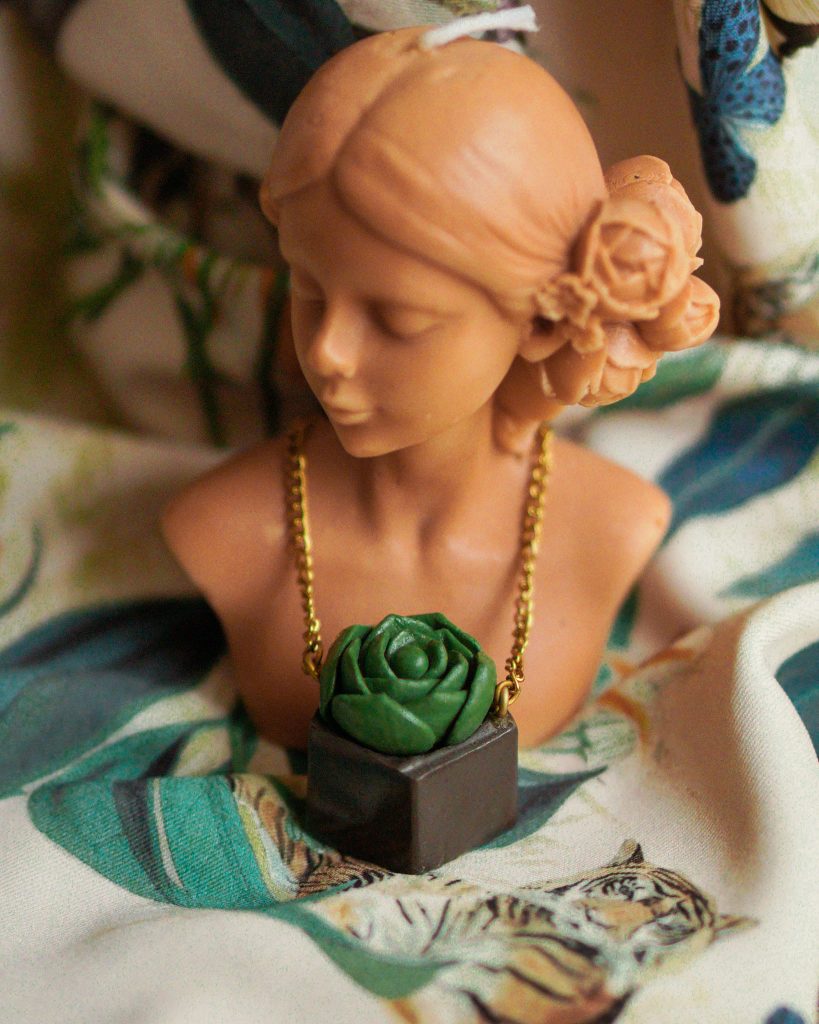 Ankon focuses on getting the broader public to buy handcrafted and locally produced goods to boost the local economy and people. The creators of Ankon claim that their clay jewellery is superior to all other types of jewellery since it can match any style and is adaptable. The creators claimed that by just wearing well-made, distinctive clay jewellery, one could rock any situation, from casual everyday wear to formal events, and receive more attention.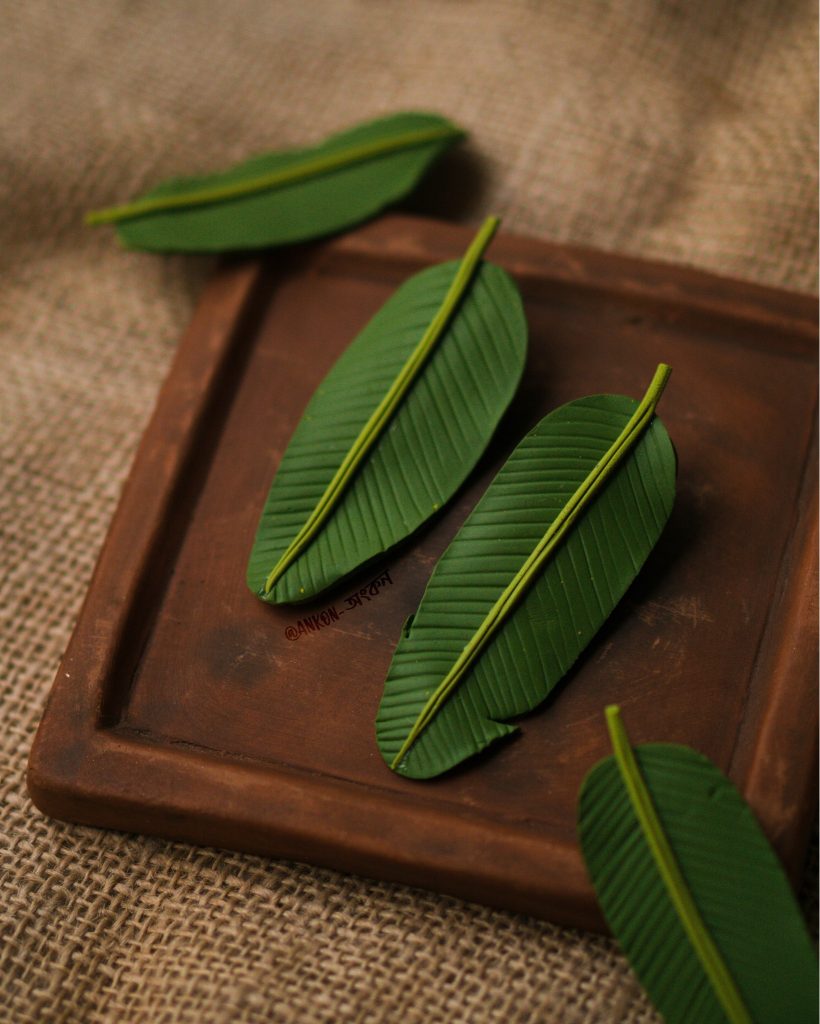 What is Ankon's 10-year plan?
The founders stated, "We want to make Ankon a place where we will be able to provide livelihood or help underprivileged people, especially girls & women who have the skill but do not have the opportunity—secondly, having multiple outlets all over Bangladesh. And finally, internationally representing Ankon as a Bangladeshi band".
Ankon offers handmade jewellery for sale online.
Ankon offers a specialized selection of well-crafted jewellery at the most excellent prices. You may discover everything from various designs to colour choices on their Facebook & Instagram pages. Additionally, they provide their clients with the most significant purchasing experience, including home delivery all around Bangladesh; options for customization are open as well and more. Shop from Ankon for the best handmade jewelry.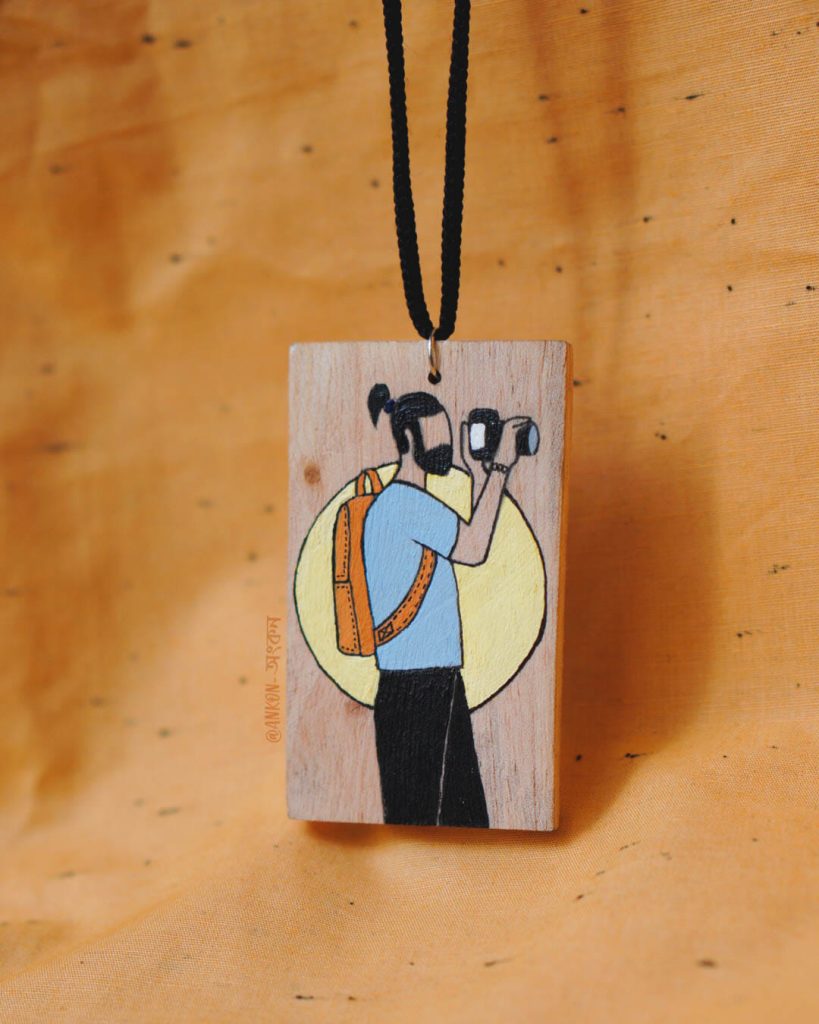 The general assumption of people when shopping for such handmade jewellery items is often like, 'Why is this brand charging more than that brand? You cannot put a price tag on artistic work, especially not on handmade jewellery items where the raw materials are not imported, especially the clay that Ankon use is made by them from scratch. Other tools that they use are either locally sourced or bought second-hand. Here the artistic ability & skill of the creator is the main element rather than the raw material.
So many rising handmade jewellery brands face the same issue with competitive pricing, and surviving in this market with high inflation is tough. Therefore, at the Web Capitals, we want to bring powerhouses like Ankon forward and motivate more businesses to sell their best creations. It is a request to support rising businesses and not discourage them by requesting their products to be sold at a lower price.
Follow Ankon for exclusive new arrivals and updates:
For Return & Exchange Policies
Browse more from our fashion-based niche and send us your suggestions!