Atelier de Arte uses gorgeous resin jewellery to preserve memories, experiences, textures, and shapes. This includes memorial objects made from flowers or images. This brand captures the exquisite style in its resin jewellery that depicts nature in its mystery shape while also displaying the natural beauty of a genuine blossom that survives the passage of time.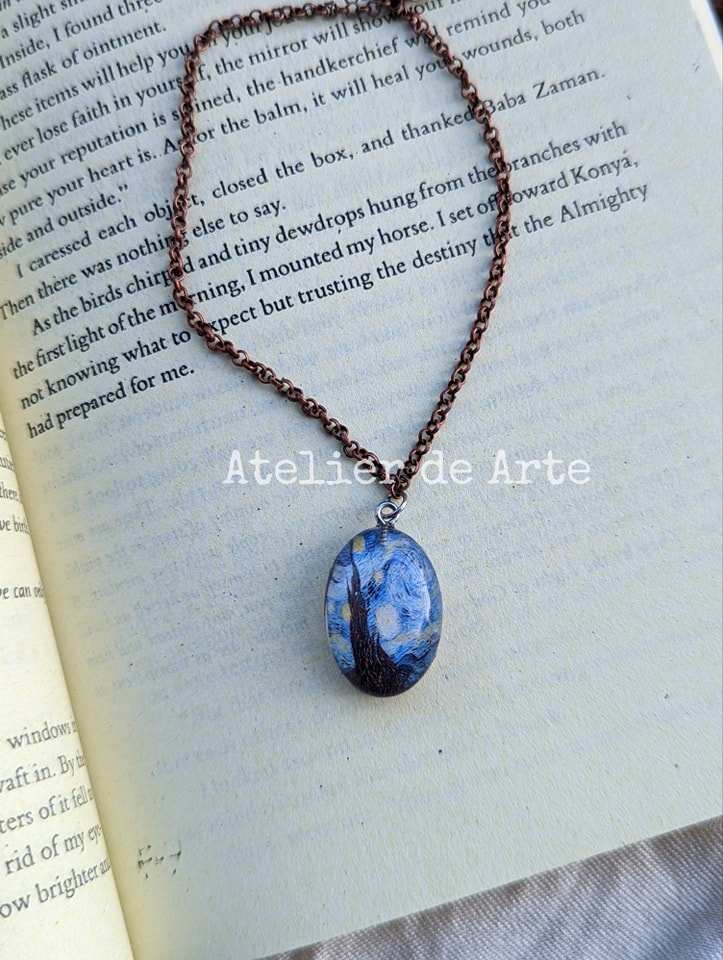 What's the story of your brand?
The brand owner Farin talked about her brand's story during an exclusive interview with the Web Capitals. She stated that " Atelier de Arte is a brainchild of mine, the owner, Farin Tasnuva. I work alone and manage everything on the page. From childhood, I have had an interest in the arts. After six years of artist's block while in cadet college, I wanted to pick up that hobby. In quarantine, one of my friends suggested drawing mandalas as I am always very impatient. Drawing mandalas was supposed to help me with concentration. I used to draw every day and started a 30 days challenge in quarantine. Then I needed an album or a safe place to post all my works. Hence I Opened the page on 27 April 2020. Firstly it was only to post and cultivate the artist in me. Then people started to encourage me and wanted to buy my work.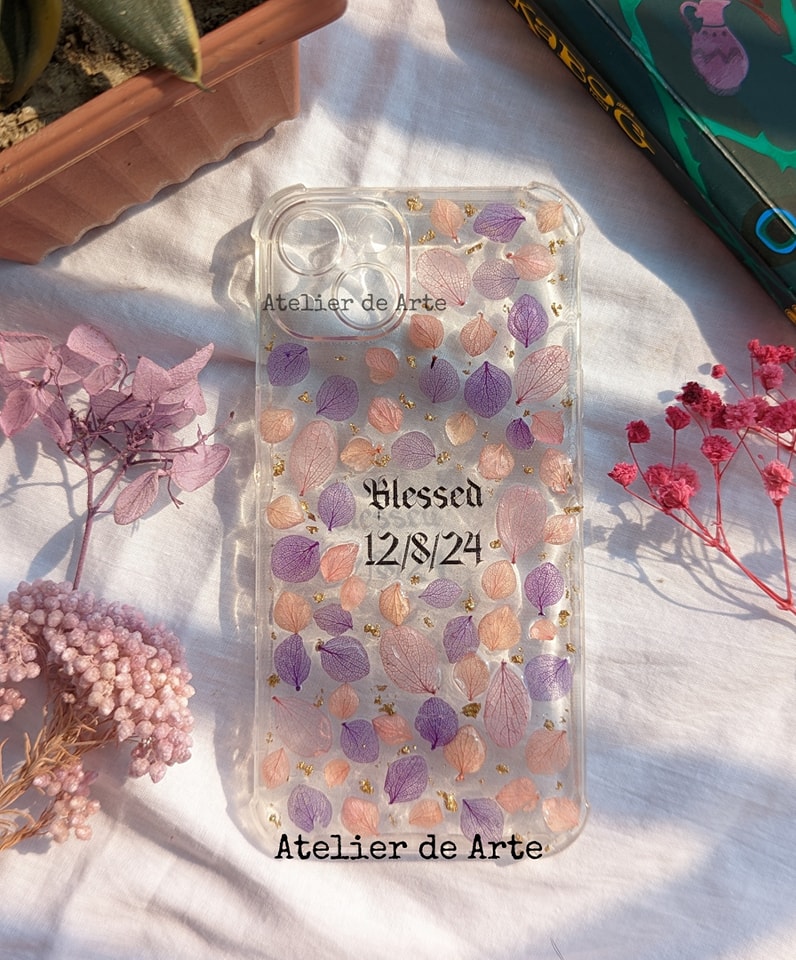 As an undergrad IT student, I thought a few extra bucks shouldn't hurt anybody. So I started investing and polishing my skills. I started with canvas, notebooks, bookmarks, wooden jewellery and paintings. I got featured in local newspapers and some tabloids here and there and participated in a few international mandala contests, even arranging one. I still have those friends worldwide. Then the idea of preservation caught my eye. Being a girl who never threw a flower or note she ever received, I always wanted a way to preserve everything unique. Youtube helped, of course; resin was less popular back in 2020.
I taught myself all of it, learnt about the health issues, the supplies and materials needed to import from outside. After a successful month of trying, I made the first batch of resin jewellery in December 2020. It has become a routine ever since. I invested and learnt after many trials and errors. I have worked in an e-commerce platform for a few months for promotion. I had to leave that because of the work pressure and organic reach of Atelier de Arte. It grew from 0 to 23k (on Facebook) in the blink of an eye. It has been a blessing to be associated with people's memories country-wide. I wanted people to know me for my work, and now they do.My parents were not very supportive at first, but now they don't seem to object anymore.''
What is your 10-year plan for your brand?
She furthermore stated her plans "After graduation, I will go abroad for higher studies. Open an Etsy shop there and live happily ever after. Or I will stay here and reach resin to every household, preach that anyone gets to keep their memories forever. I will start worldwide shopping and a cute little outlet for showcasing my work. Open a youtube channel to teach, want to be a part of an exhibition one day."
How should I look after my resin jewellery?
Ensure that your resin jewellery is away from lotions and sprays that might harm the finish of the resin, such as suntan lotion or abrasive creams.
● Their resin jewellery is some of the most durable available, but avoid sharp, pointed objects that might harm the surface.
● A soft, clean towel is recommended for cleaning resin jewellery.
● Keep your resin jewellery away from direct sunlight and in a dry place. Their resin is highly UV stable. However, prolonged exposure to direct sunlight might cause the resin to be yellow.
What kind of materials does this brand use?
They incorporate jewellery-grade resin, beads, zinc alloy, and silver plating.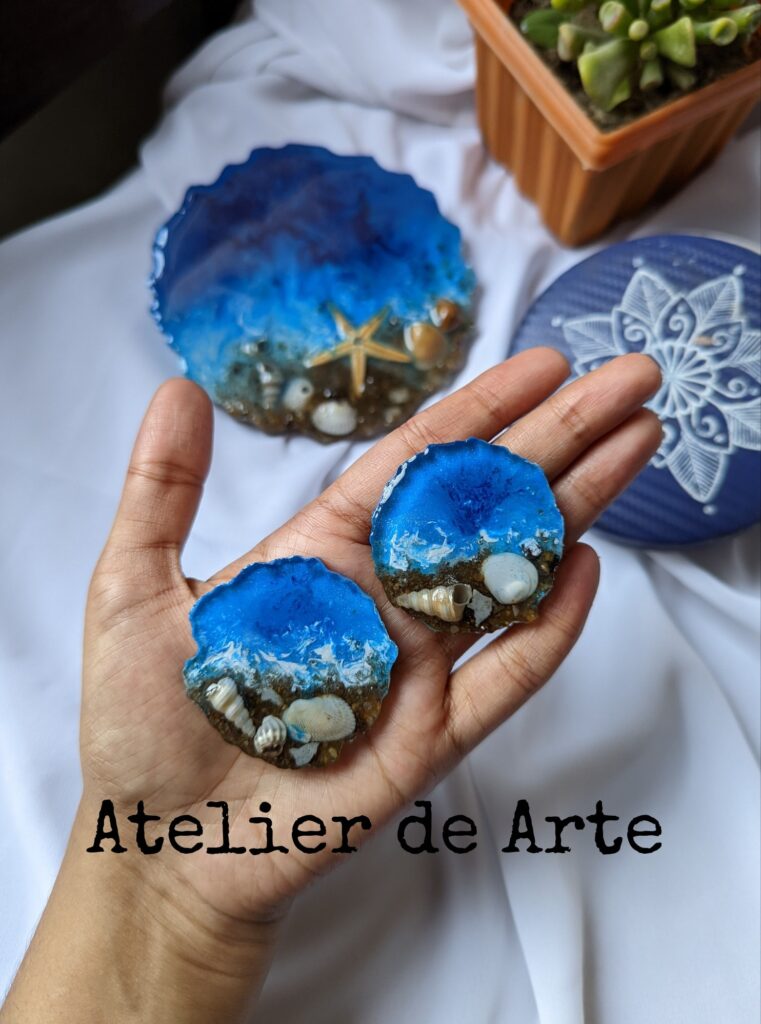 What is resin jewellery, and how is it made?
Resin jewellery is becoming increasingly trendy. Making jewellery is simply one use for resin casting. Other applications include the creation of industrial or medical prototypes. Resin castings are sometimes used to create miniature sculptures or toys.
When we look at the chemistry of resin casting, the thermosetting of the monomer is the underlying concept. Plastic is a monomer in liquid form, and when it solidifies and hardens, it is turned into a polymer.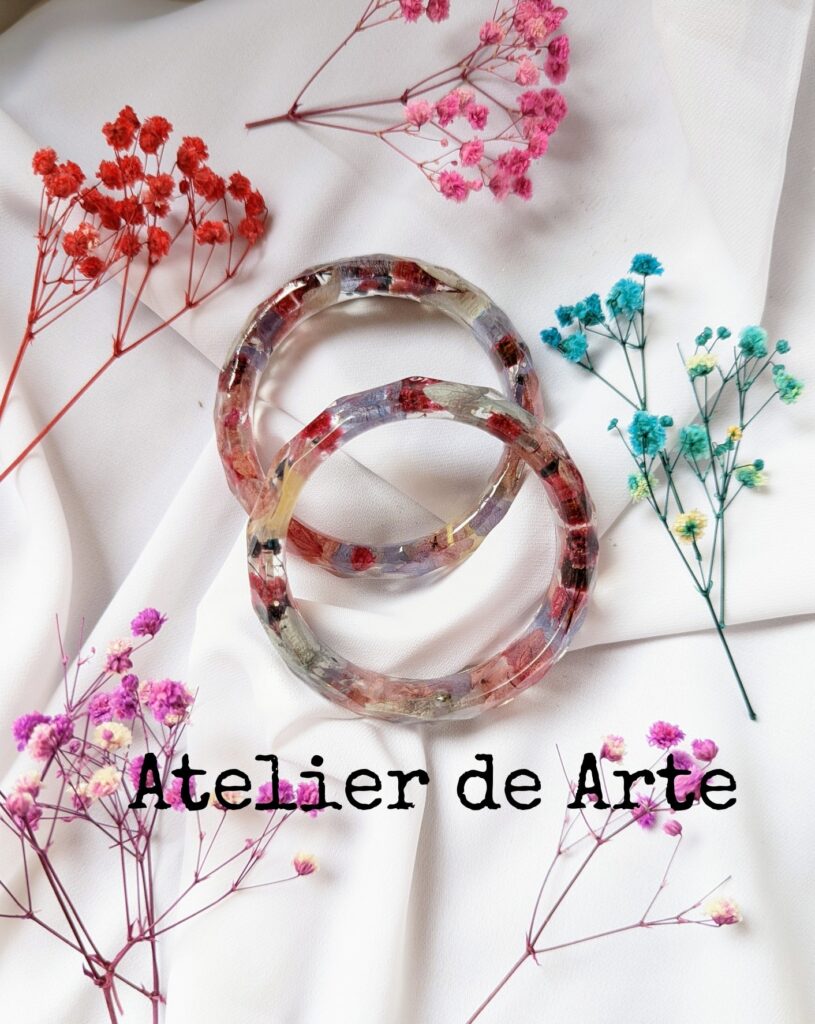 Many jewellers have abandoned natural resins in favour of high-quality epoxy resins. The resin becomes more robust and does not chip on its surface after hardening. Although casting resin is nearly translucent when new, it gradually yellows with age. Colours are typically added to resins used to produce rings and other jewellery items using refined mineral pigments.
If you're trying to build rings out of epoxy resin, the first step is to make basic ones. This will assist you in becoming acquainted with the operation of these substances. Epoxy resins are one of the simplest, to begin with. This is because the hardening and solidification of epoxy resins occur slowly. That would give you ample time to mix the liquid and add the necessary ingredients thoroughly.
However, before adding other parts to the mix, you must create something basic. For example, if you're manufacturing metal bezels, you may pour the mixture into your reservoir and let it set.
You may add additives when you're comfortable with resin mixing and setting. The simplest method to do this is to utilise non-porous additives. Glitter, beads, or other metal chips might be used. They can enhance the final product's colour and attractiveness.
The fundamental method for creating rings and other resin jewellery is to mix the resin with additives while it is liquid, then pour the viscous liquid into the mould. The mould should be composed of a non-reactive metal with a high heat absorption capability. The resin is usually allowed for 24 hours before reaching total hardness. This way of making jewellery will enable you to create elegant and long-lasting rings.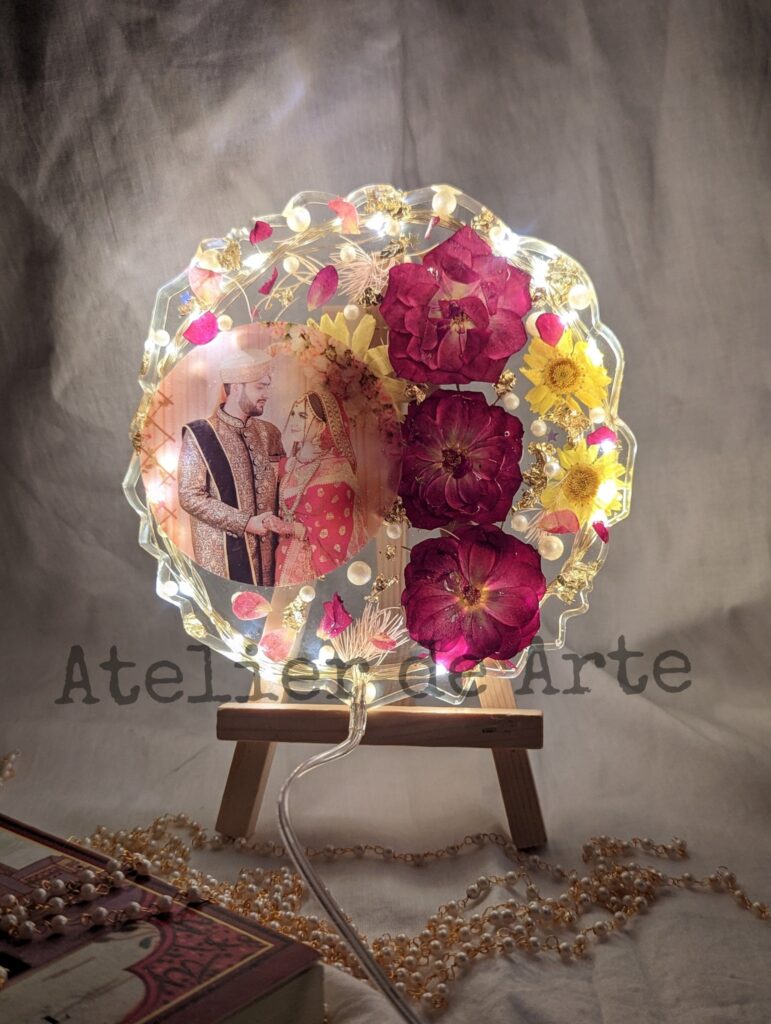 CUSTOM-MADE RESIN CREATIONS
Jewellery and keepsakes handcrafted to order. Flowers from your bouquet, monuments, or anything else with particular sentimental worth can be transformed into eternal jewellery or souvenirs. Atelier de Arte will astound you with their exquisite designs and knowledge of custom jewellery and keepsakes. You may contact the business for any customisation, such as the preservation of flowers/pictures/hair/teeth/footprints/baby details/pregnancy kits. This firm can create a preservation accessory personalised to the client's specifications.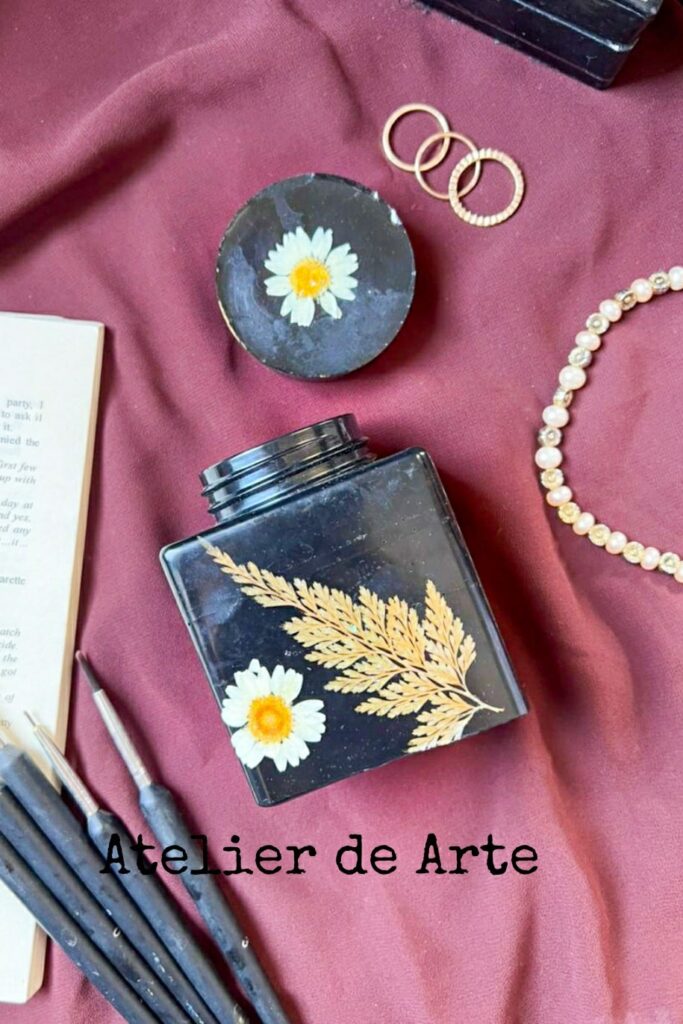 HOME DECOR
Home décor collection, you will find one-of-a-kind goods made of real flowers for your home or workplace, as well as unique birthday presents, anniversaries, housewarming gifts, friendship gifts… or as a gift for yourself. Check out the Atelier de Arte resin home décor collection for the best in one-of-a-kind or bespoke, handcrafted products. Get a gorgeous resin container from Atelier de Arte to store your jewellery or brushes; it's a MUST-HAVE item for your vanity!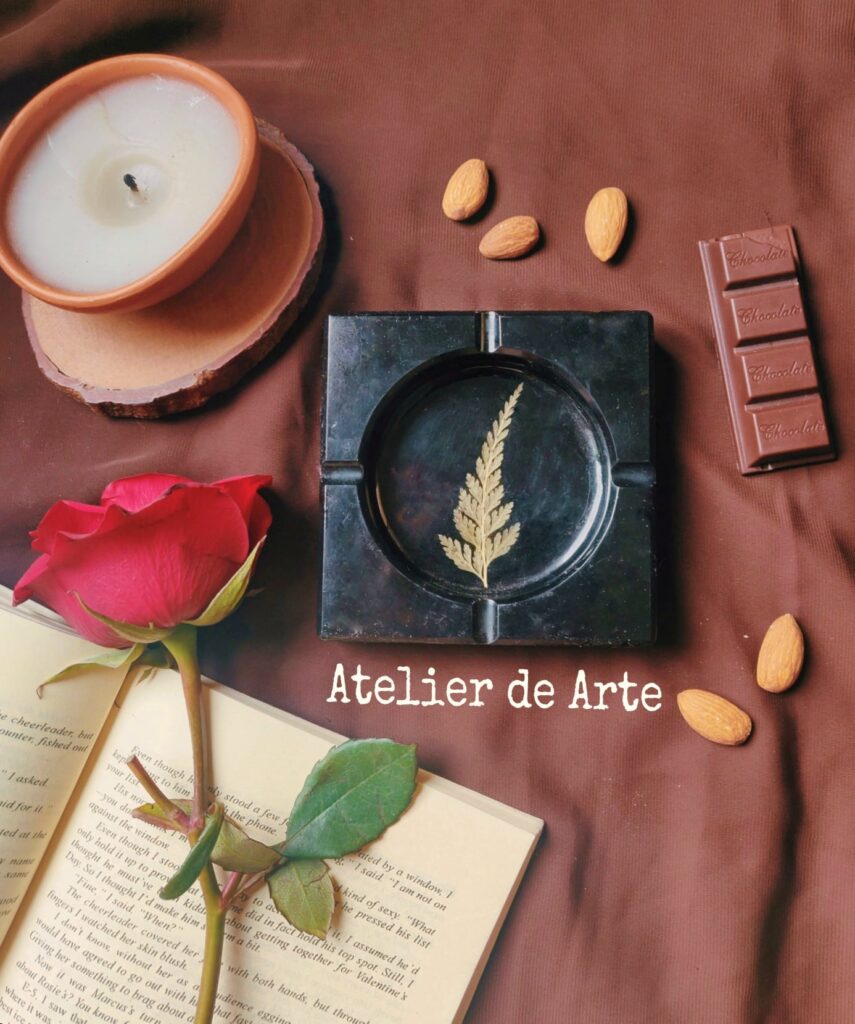 Or if you are looking for an aesthetic resin ashtray, you can customise it from their brand (please note this brand & the Web Capitals do not promote or encourage smoking).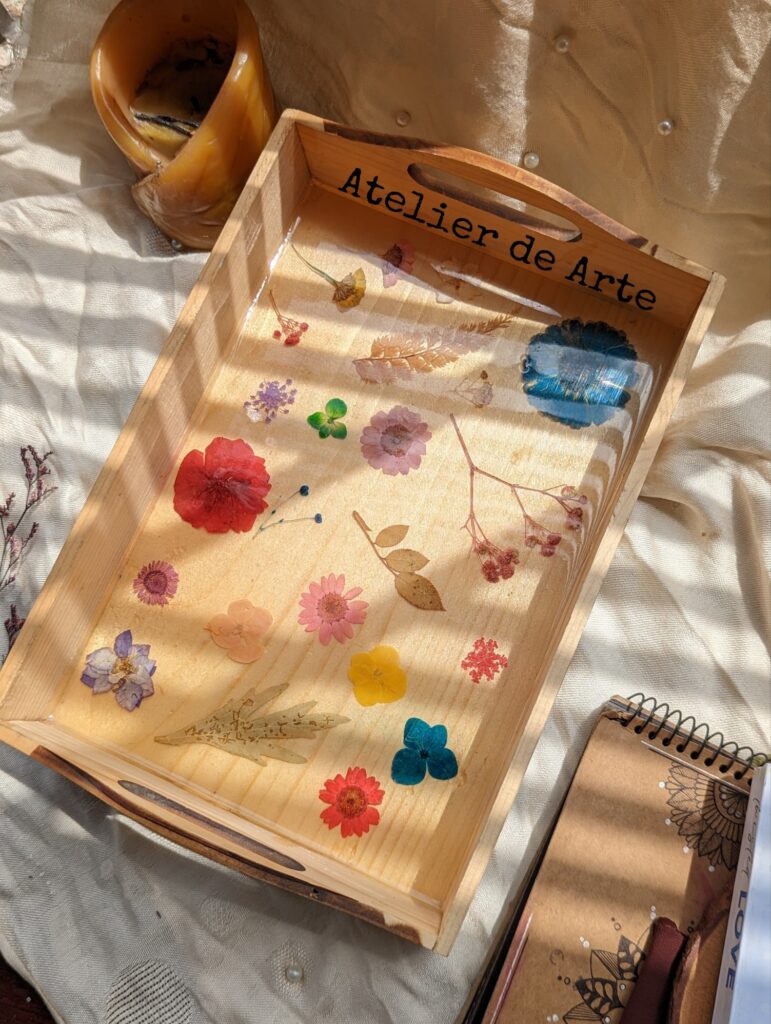 If you want to be unique then stand out of the mass and serve your guest on a Classic Resin Wooden tray, you can customise a unique piece from this fantastic brand.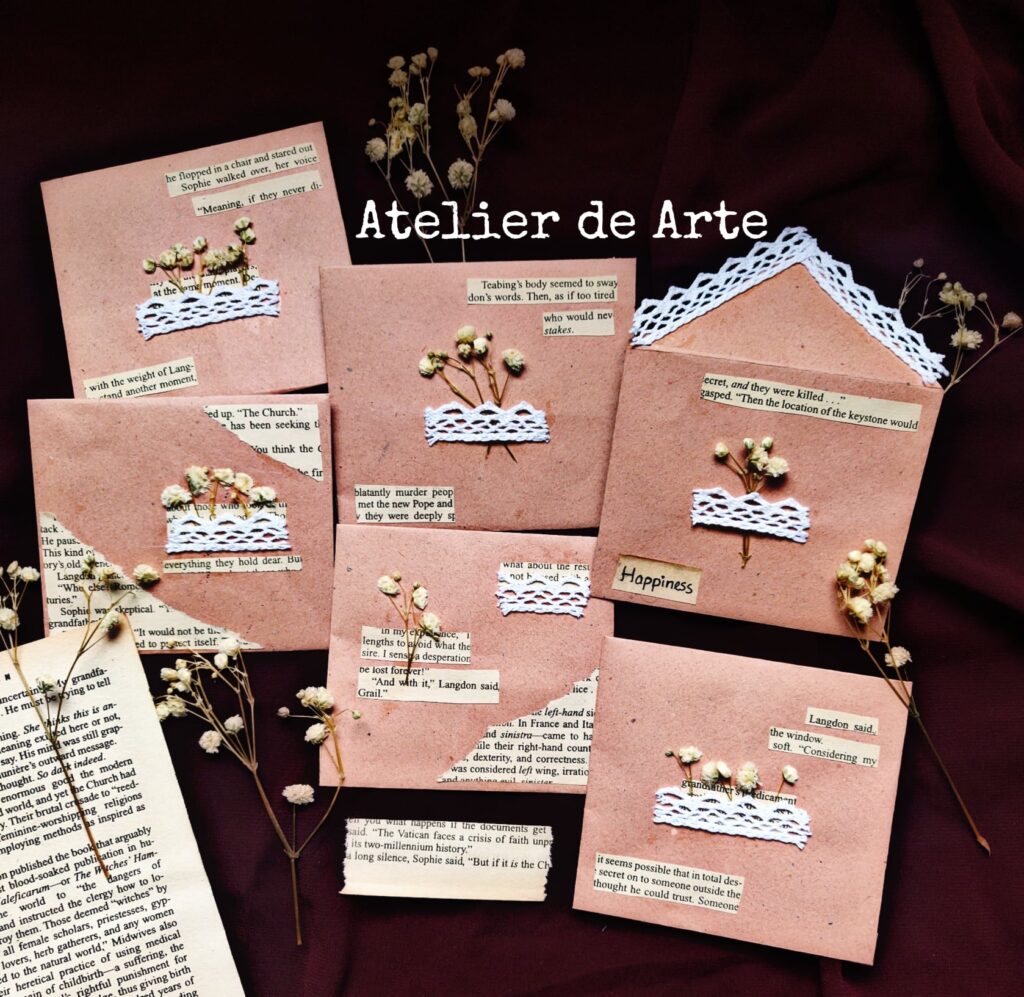 Make A Statement With Resin Jewellery & Express Your Love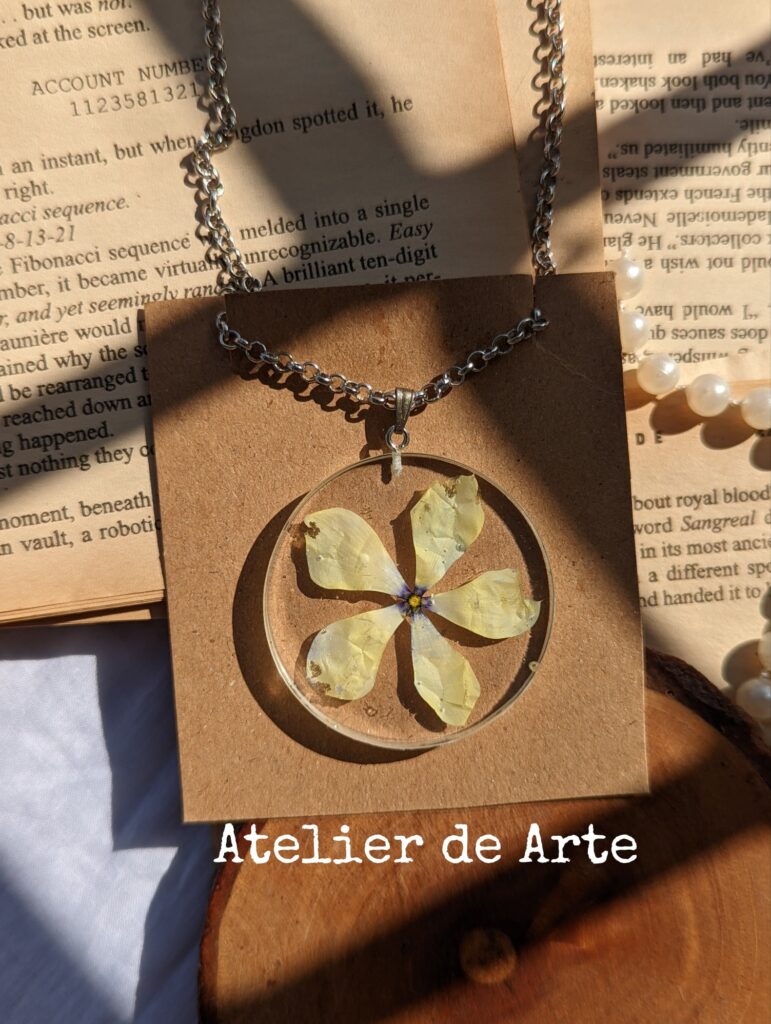 You don't have to wait until Valentine's Day to give or pamper your loved one. Make every day extraordinary with thoughtful gestures and presents they will remember forever. Unfortunately, the commercial elite has hijacked Valentine's Day to force its wares into our faces. While you may want to gratify your darling by giving her a diamond solitaire, the fact is that you cannot afford to spend thousands of dollars on commemorating your love. However, don't be afraid to accept the truth and spend the day together whispering sweet nothings into her little ears. Keep in mind that love does not make the world go round. Instead, it adds meaning to your life!
So, forget your shortcomings and look for the glitter in her eyes when you present her with a crimson rose this time. You might also go the additional mile and give her something small but essential. You can go the DIY way and make something with your own hands. However, if you lack patience or skill, don't worry. Please make an effort to wow her with a resin present. It will be an appropriate method to take the route less travelled. Here are a few tips for you to get started. Get her a gorgeous necklace with pressed flowers like a garden full of spring blooms.
Ferns, daises, heather, and clovers form a vibrant bouquet that brightens her grin. She will wear it to all important occasions, making it well worth the investment. A handcrafted ring in the style of an ancient gold one might rekindle her feelings for you. Carefully place it on her fingers and watch her caress it repeatedly. It will be light on her skin and feel like a natural extension of your love that surrounds her 24 hours a day, seven days a week. Gift him a gorgeous photo frame or keychain engraved with a unique love message professing your love to help him count the seconds.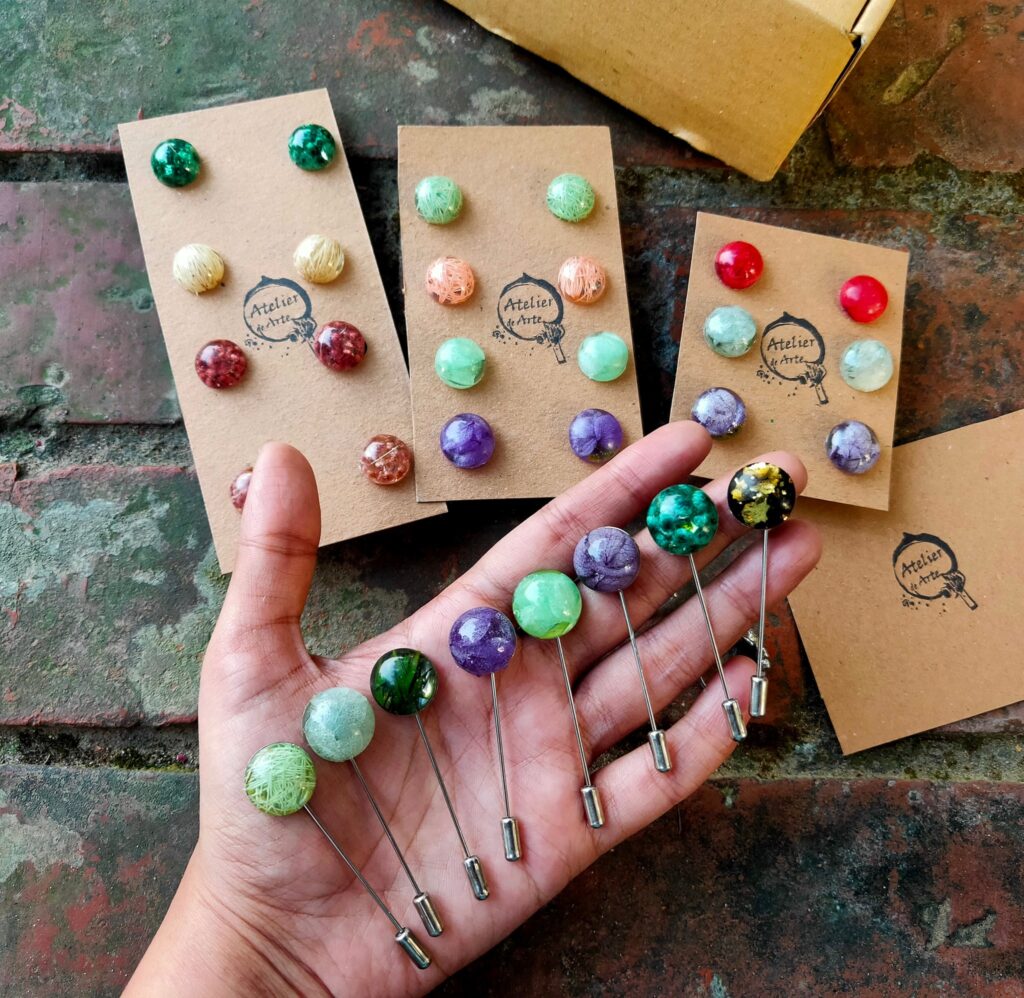 Hijab Pins Made Out Of Dried Flowers & Resin
Atelier de Arte is dedicated to providing high-quality resin hijab pins that will last a long time! Their hijab pins are made of the finest resin and are designed to make you look beautiful and feel empowered.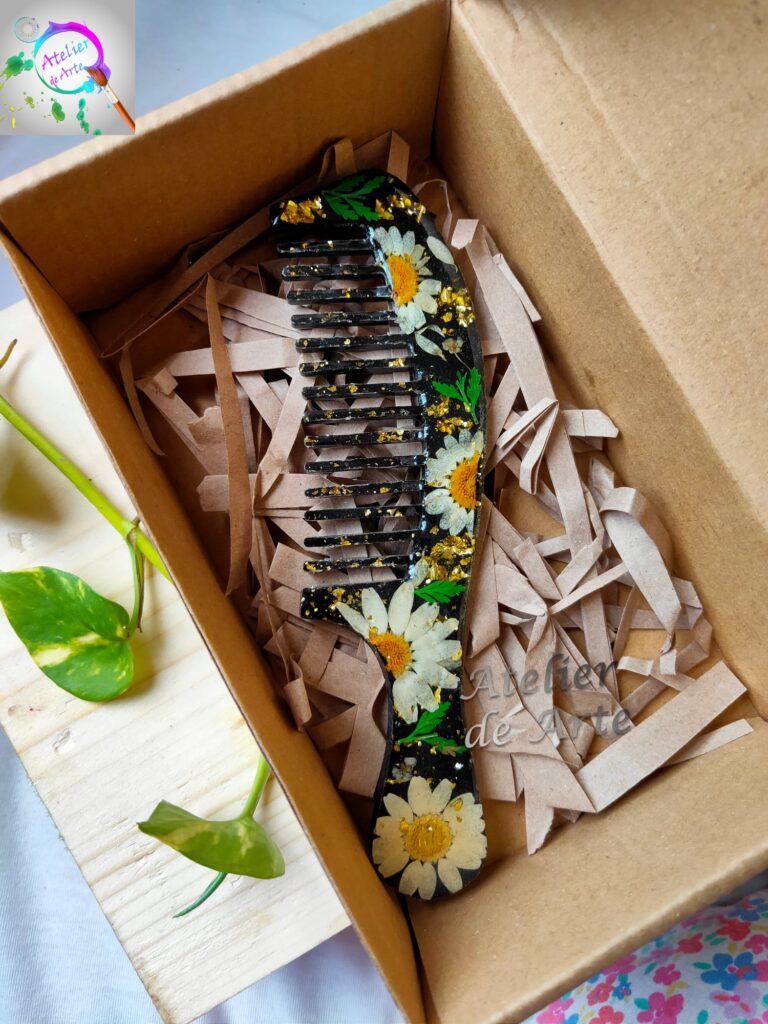 Atelier de Arte creates the ideal resin combs out of natural flowers and stunning hues. Because of special UV protection, these combs are composed of high-quality resin that does not yellow over time like other low-cost resins. All of these things are one-of-a-kind and handcrafted. Depending on the brightness, the colour of each object may vary.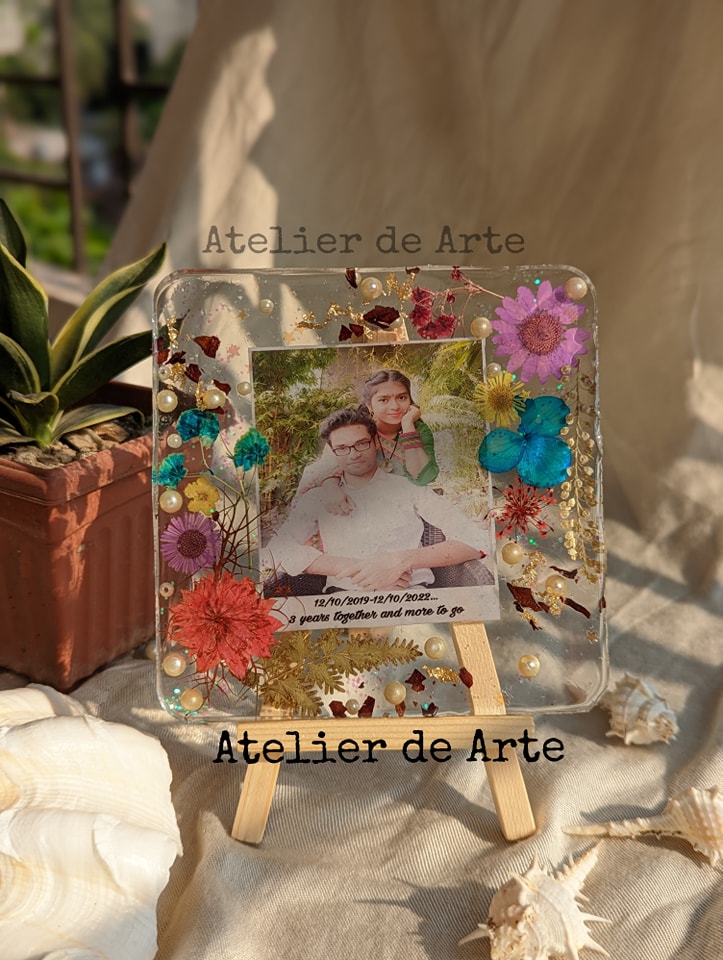 Atelier de Arte creates the ideal handcrafted floral resin photo frame. Create your structure by including your image, text, and flower colour to complement your décor. All the flowers are dried, and the wording may say whatever you want. It can be ordered with or without gold/silver/rose gold flakes and butterflies. You have the option of selecting the colour of your frame. Provide your information and then submit your preferred photograph through message.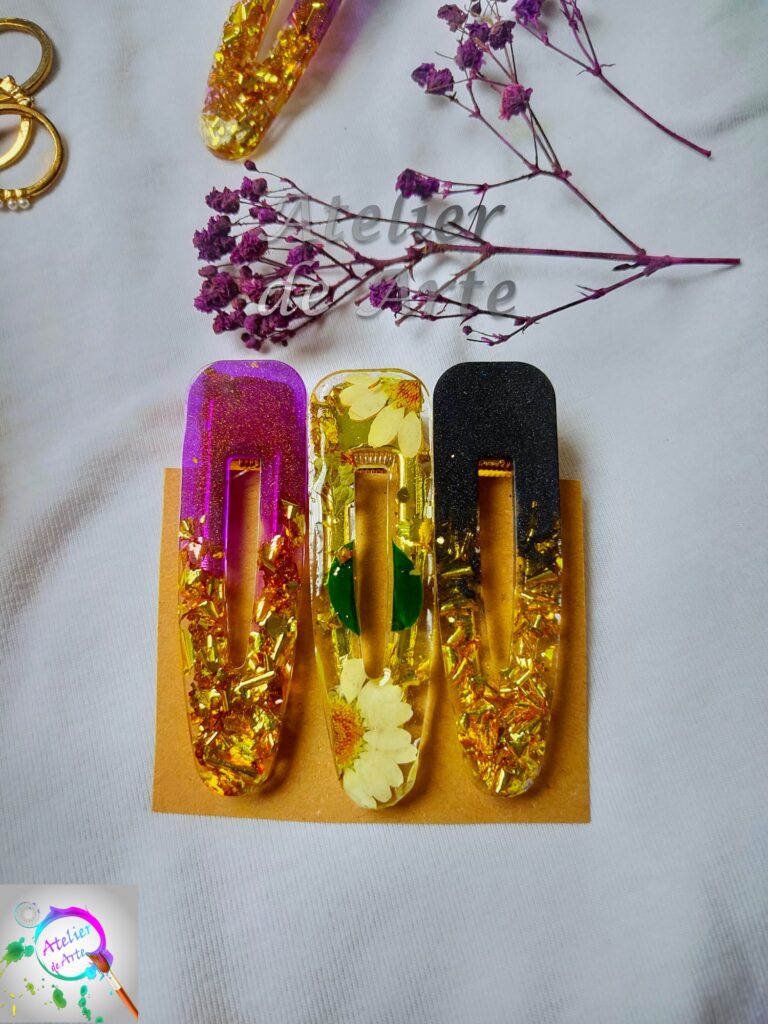 Handmade resin hair clips with real handpicked dried flowers inside by Atelier de Arte
Inside are forget-me-not flowers that are all handmade and unique (the flower size and colour tone, as well as the placement of the flowers, can vary). The hair clips have small metal teeth that make them secure in your hair and hold a lot of hair. Because they are light in weight, they are suitable for both hair types.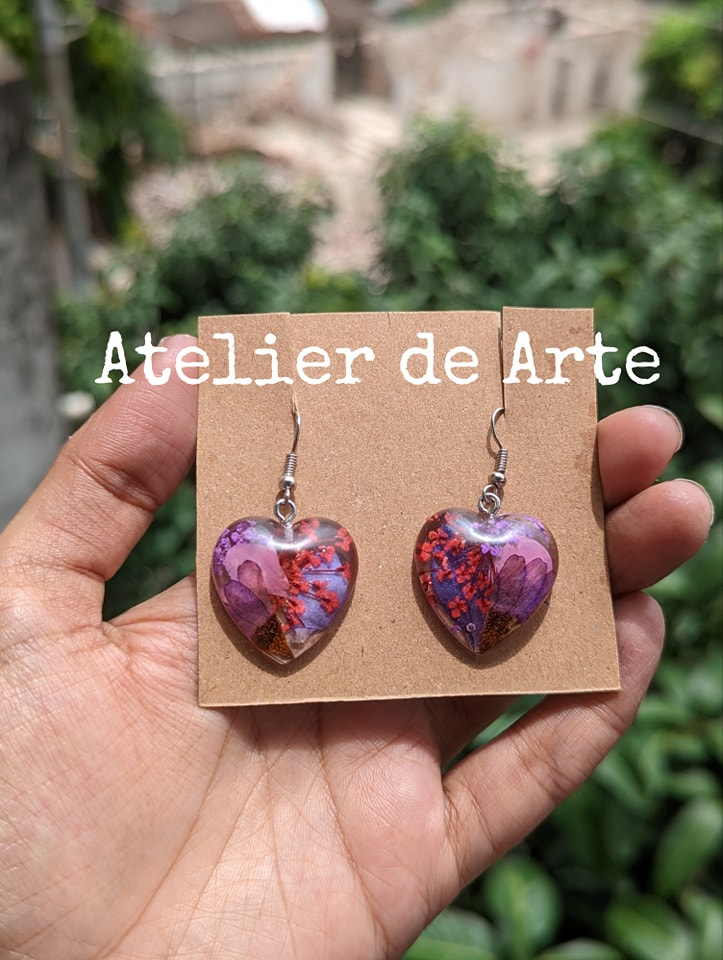 Atelier de Arte creates the ideal Handmade lovely set of framed handcrafted dry-pressed floral resin earrings with gold plated hook earring hooks.
Terrific present idea for someone important, even yourself! They are an excellent representation of our lovely spring and summer. Ear wires are composed of hypoallergenic gold metal. The resin allows you to view every feature of the beautiful blossom that has been kept within. These are charming and crafted with high-quality textures.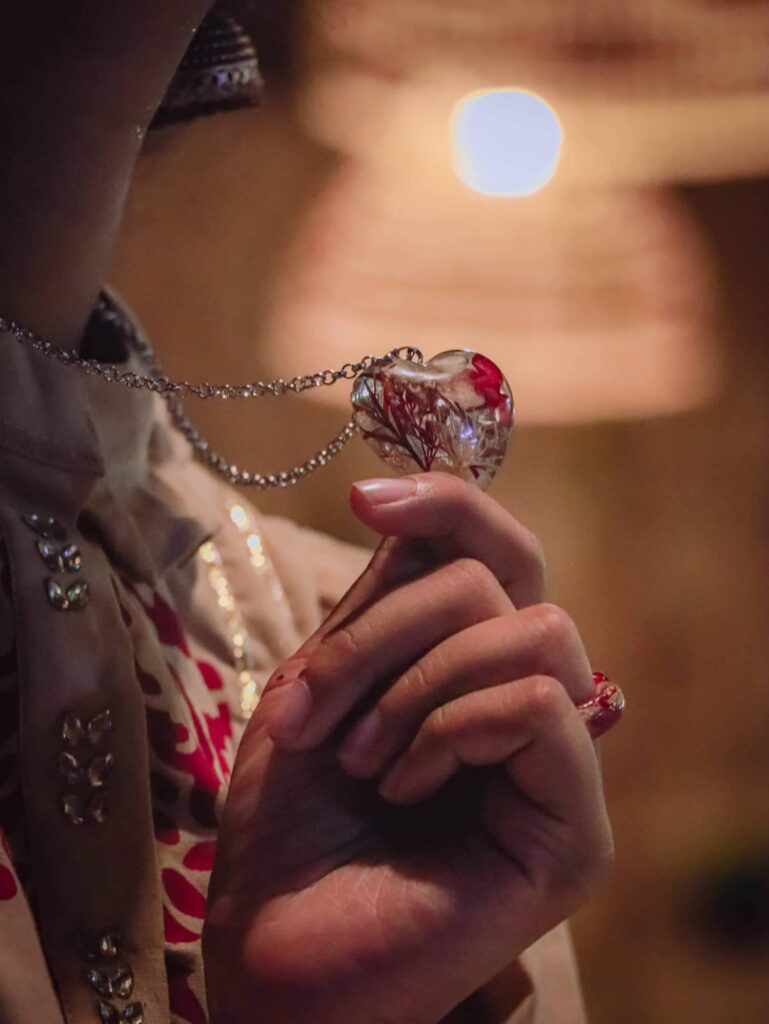 Atelier de Arte offers the appropriate pairing, whatever the season. These gorgeous blooms, permanently enclosed in these simple oval pendants, will accompany you from Sunday strolls in the country to the Monday morning breakfast meeting. Wear these pendants alone or stack them high with our other chains to reconnect with the soothing air of the outdoors.
Customisation is possible with any initial; leave a remark in the personalisation area with your preference. Because these are real pressed flowers, the colours may differ slightly from those pictured.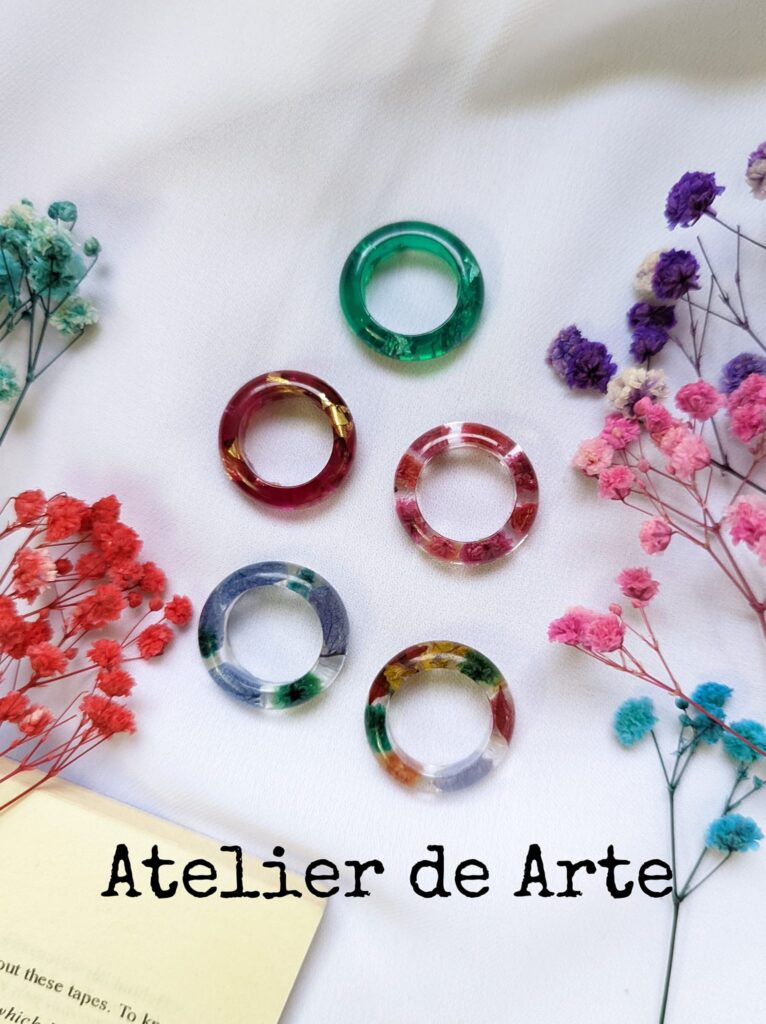 Atelier de Arte creates stunning Resin Rings from handpicked and dried flowers. Rings are produced with a smooth circular band; if you want a flat style, please message them.
All rings are precisely sanded to a very high quality to ensure brilliance and comfort. If you want to add your flowers or anything else, don't hesitate to contact them; they will gladly walk you through the process.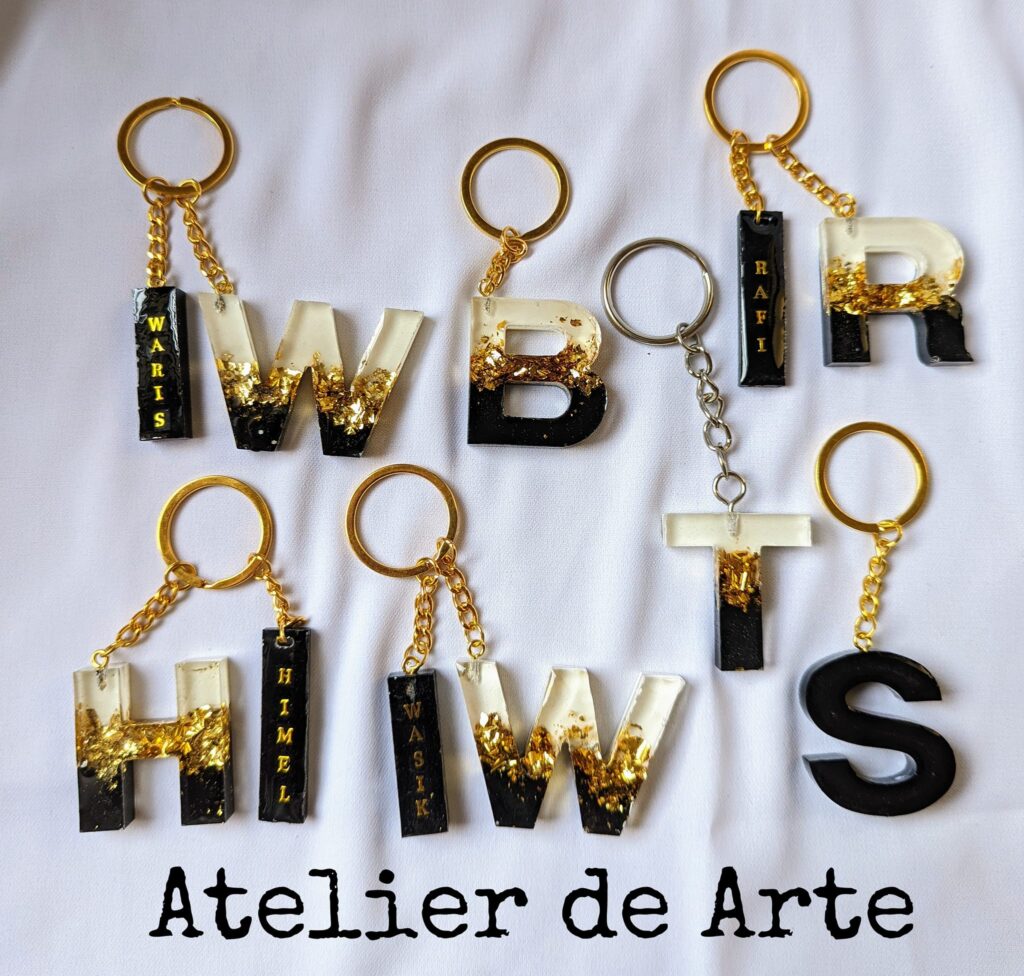 If you'd like to design your item to commemorate memorable occasions and memories, or if you'd like to buy something similar from this brand's website, don't hesitate to get in touch with them through messaging to discuss your unique design.
Follow this brand :
Facebook: Atelier de Arte (facebook.com)
Instagram: Atelier De Arte (@atelier.dearte) • Instagram photos and videos
Tiktok : Atelier de arte (@atelierdearte) TikTok | Watch Atelier de arte's Newest TikTok Videos