The effects of the COVID-19 pandemic have caused massive changes to our daily lives, changes that have often happened rapidly and abruptly. Life adjustments often come with a wide range of experiences and emotions. Sometimes that transition can feel smooth while at other times, that journey to the new normal is choppy or downright bumpy!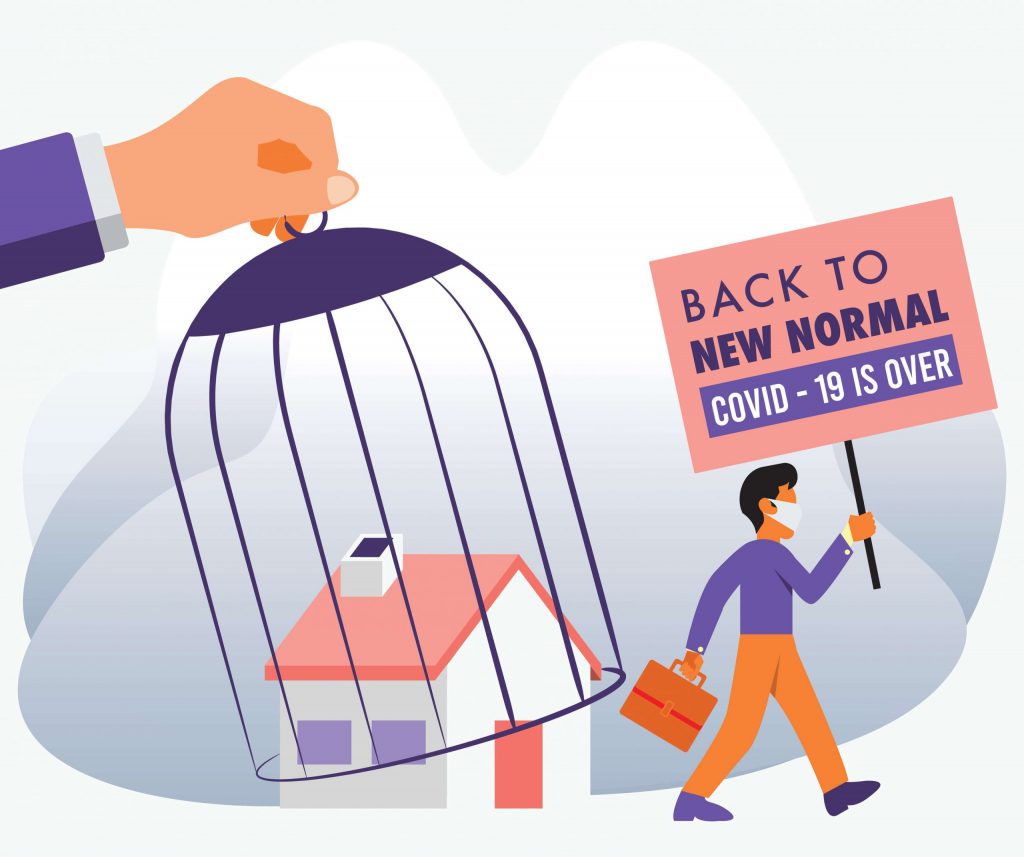 Some people may find themselves in survival mode in this new life after COVID-19. They gather information and resources necessary to function at school, work, as a person, and in our relationships with others. Others may be attempting to settle into their new routines. For some, this means trying to combat social isolation. For others, it means learning how to live with friends, family members, partners, or roommates, which is not always easy. One can hear a lot of people struggling to find a distraction-free space at home that is conducive to do productive and effective work. People could also feel like it takes twice as much time, effort, and energy to do even simple tasks, which can be quite draining.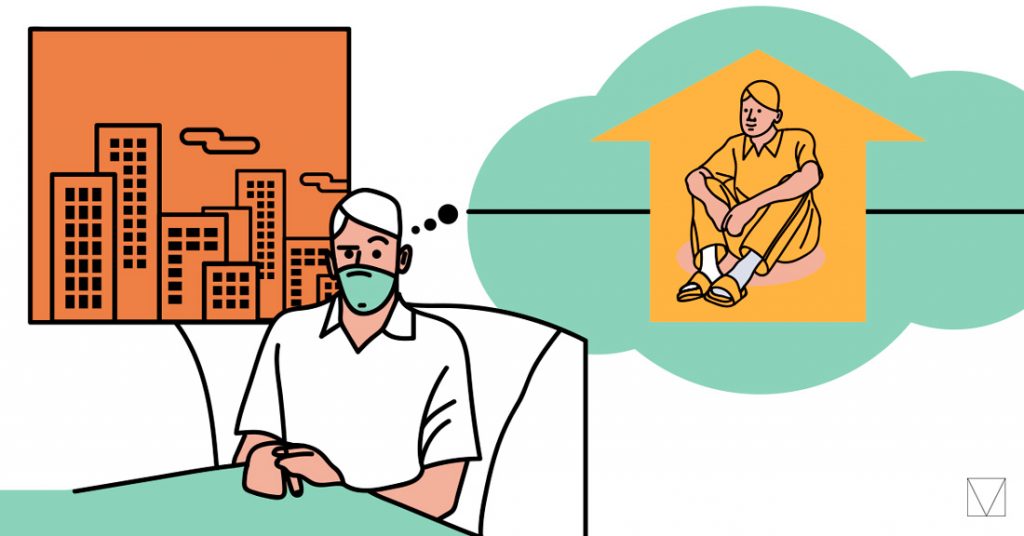 Some people have gone through the adjustment process and are finding comfort in this new norm. Others may be struggling with the fatigue, frustration, sadness, anger, grief, and anxiety (among other things) of adjusting. Hence, we can deduce that people have different coping methods to try to deal with the effects of the pandemic. Here is a guide on how to deal or adjust to the "New Normal":
Allow yourself to grieve the "old" normal before stepping into the new life post-COVID-19:
It is very human to miss the old ways, & as with any change, it's easy to feel a sense of loss. Throw in a pandemic, along with changes to routines and plans for the weeks and months ahead in 2021, and it's more important than ever to acknowledge the challenges and difficulties that we face after COVID-19. Yes, there will be denial, anger, maybe even depression and acceptance, as we pivot and adjust to our new normal. But it's important to give yourself time to grieve what you have lost. Once you've allowed yourself to grieve, there will be more space to start embracing your New Normal.
Create a new routine for activities:
Having a routine can help create some sense of normalcy during a time of chaos, so get creative so that you can continue on in some way:
No longer able to go to the gym as often as before? Go online with home-based programs that can be done with little or no equipment.
Missing your ritual of a morning coffee to kick off a workday? Make your own at home, & be sure to enjoy it mindfully before checking your emails.
Unable to have regular brunch catch-ups at your local with friends? Order takeaway and connect via Discord.
Above all, be flexible when it comes to finding your new routine…let's remember that these are challenging times!
Journal your experience: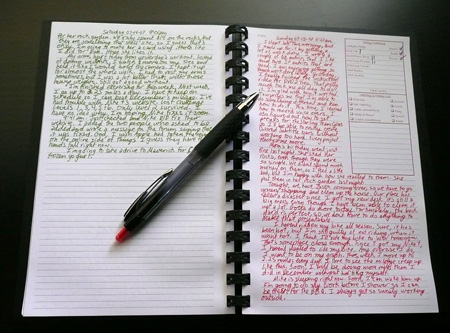 Writing about your experience – be it your thoughts, feelings, what you've done, anything! – can be quite therapeutic and a great chronicle to look back on long in this new life after COVID-19 has passed. Whilst a default during these times may be to focus on the coronavirus chaos, don't forget to record things that make you feel better by taking a gratitude approach.
Stay connected in new ways:
Social distancing does not mean social disconnecting in this new life post-COVID-19. In the new normal you can still connect with family and friends – just in different ways! It does take a bit of creativity though when we can't do a lot of the things that we previously did, so look for new ways to make social connections happen in this New Normal.
Create & find pockets of joy:
The New Normal can be challenging at times, so celebrate anything that puts a smile on your face, large or small. Made a nice cup of tea this morning? Great! Walked your dog today? Awesome! Saw a funny meme on social media? Go ahead and chuckle! We don't always need "major" events to happen to make us feel happy (for example, winning the lottery). Smaller moments of joy all add up & will make you feel so much better in this new life after COVID-19!
Give yourself a break:
You are allowed to take things one moment at a time! We may not know what the next minute, or even the next hour, will bring.
Set yourself a realistic goal and allow yourself to adjust it when you need to. Remind yourself that we're currently living in extraordinary times, so give yourself some grace during moments like these:
The majority of people would still be spending the majority of their time staying home. Hence, you should adjust expectations about housekeeping. This may be more helpful rather than stressing out about having to clean every minute.
People would still be mostly working from home, homeschooling the kids, and doing continuous food preparation throughout the day. There may be days when you have no energy left to cook dinner. So consider ordering takeaway or reheating some frozen food.
Continue the hobbies you started: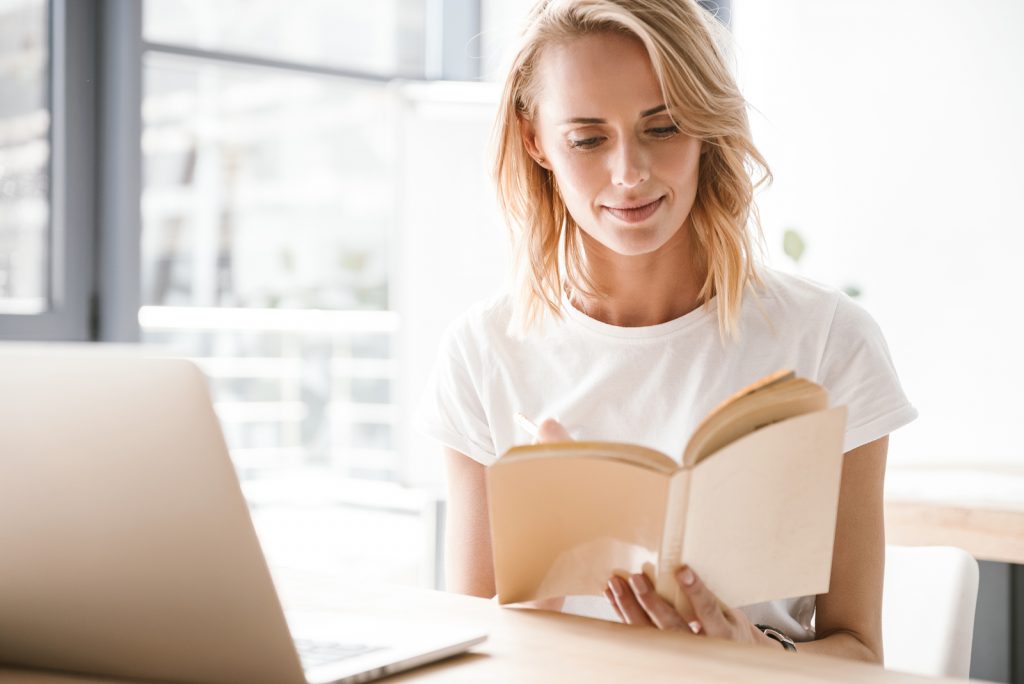 It helps if you can continue the hobbies, whether new or those you started to do again, during the period at home. So if you started baking, reading, writing, knitting, exercising at home or just about any other pastime – keep at it. This way, you can maintain your milestone – even as the world around you continues to change. It'll also give you an ongoing sense of achievement. When you feel like you've accomplished something, you're more likely to have positive emotions and thoughts. This, in turn, can reduce negative emotions that lead to stress.
Talk to your employer about coming back to work: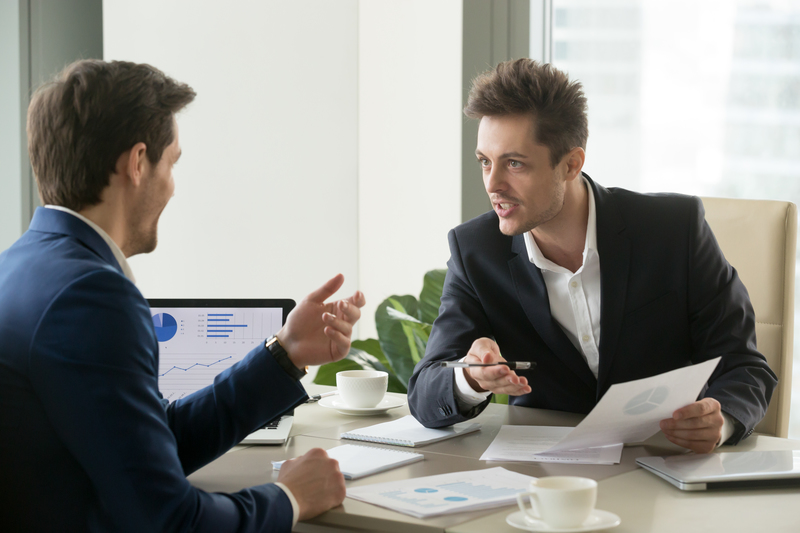 Have you been working from home during the pandemic? To reduce the risk of spreading COVID-19, many employers asked their employees to work from home or telecommute during the pandemic. But after months of telecommuting, it may feel nerve-wracking to go back into an office setting where you have to interact with several people in-person. This is why it's important to have clear communication from your employer about what returning to work after COVID-19 looks like. You may want to ask them:
Will employees be returning in phases or batches or all at once?
What safety measures do you plan to put in place as we return to work?
Will we be able to maintain social (physical) distancing at work? If so, how?
Did you grow comfortable working from home with flexible work hours? Then ask your employer if you can continue to do so on a regular basis. Or, if you have to come into the office, ask them if you can come in at a specific time. This way, you can avoid packed trains and buses during rush hour. Explain to your manager how this can help you slowly ease back into doing everyday tasks.
Maintain healthy habits and continue to practise good hygiene: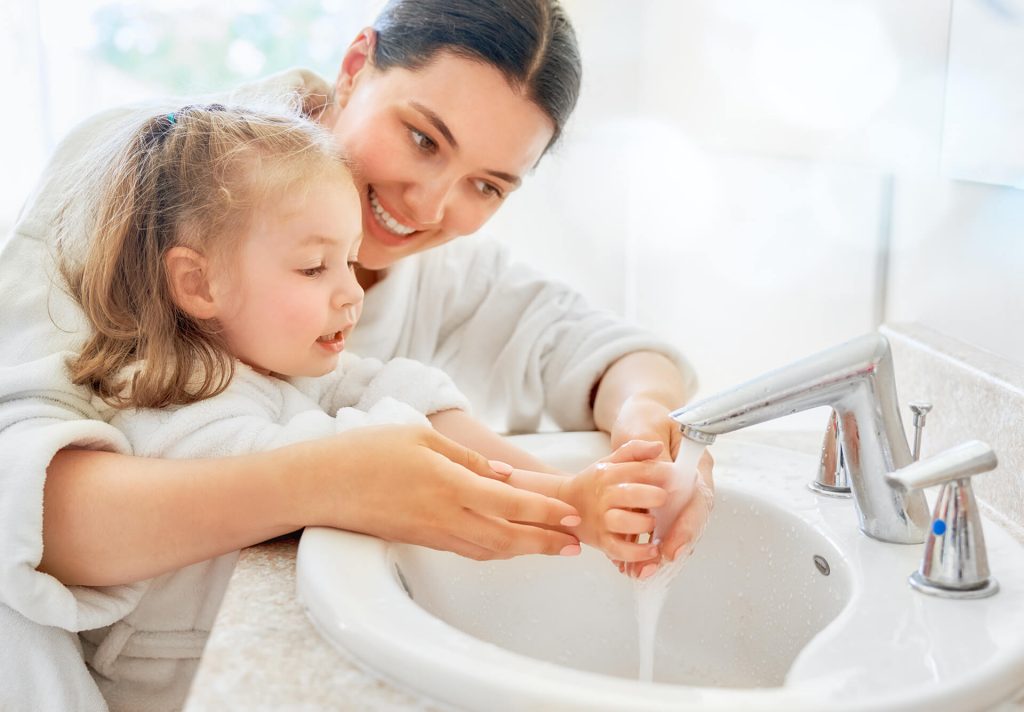 By now, we all know the benefits of eating well, getting regular exercise, & getting enough sleep. All of which have been known to combat various diseases, reduce stress, & boost your mood. So if you're already doing these things, stick with it.
What's more, this pandemic has probably made you take your hygiene more seriously. Try to continue taking it seriously even as the pandemic is more controlled now. To protect yourself and others from getting sick, be sure to:
wash your hands regularly with soap and water
clean your surroundings (e.g. tables, desks, surfaces) with wipes
avoid touching your face with unclean hands, &
don't go to work if you feel sick
Listen to information from trusted sources:
In times like this, you need to keep in mind that you must:
remain cautious of fake news
avoid continuously absorbing news that makes you upset &
look to government sources for accurate information
Get help when you need it: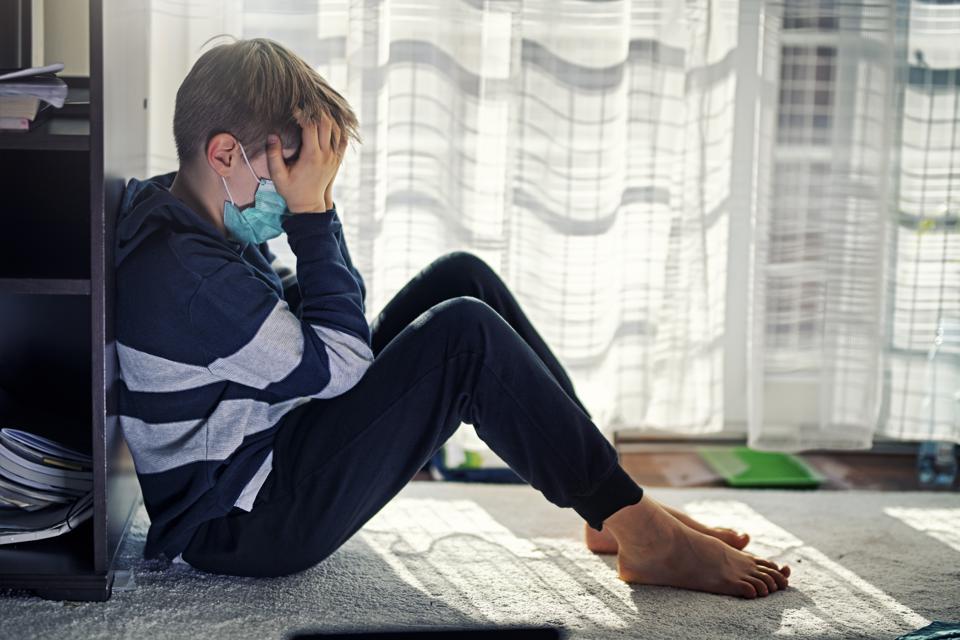 It's an emotional time to be yourself in this new life after COVID-19. You may be feeling anxious, frustrated, afraid, or concerned. To help you through it, you need to make proper connections to get the support you need. Talk to a trusted friend or family member about your worries. Sometimes just talking to someone can help you feel reassured or relieved.
But what if you find yourself really struggling with anxiety or depression or another type of psychological distress? Or what if you've found this entire experience extremely difficult? In cases like these, you shouldn't hesitate to seek professional help. Because remember, you don't have to deal with life's uncertainties and the stress it causes on your own.