Hollywood still remains the biggest film industry of the world. So when deciding to watch a film, most viewers always think of watching an English language film. But cinema is vast. Not all masterpiece films are in English. The appetite for non-English films skyrocketed when South Korean film Parasite dominated the 2020 Oscars. Parasite made history by being the first non-English film to win Best Picture, the ceremony's top prize.
If you're willing to read subtitles along with watching a film, then you're in for a treat. Let's take sneak peek on some fantastic films that aren't in English.
Country: Soviet Union (present Russia)
Language: Russian
Genre: War drama
Directed by: Andrei Tarkovsky
This film is an adaptation of Vladimir Bogomolov's 1957 short story Ivan. It tells the story of a 12-year orphaned boy named Ivan Bondarev and his experiences during World War II. Nikolai Burlyayev played the titular role of Ivan.
Ivan's Childhood is noteworthy because it explores the horrors of war from the eyes of a child. Like several other Soviet films at the time, Ivan Childhood focused more on the human cost of war than glorifying the war experience. The plot is in a non-linear structure with several flashbacks and dream sequences but everything finally ties up seamlessly. With a terrific lead performance from Burlyayev, great supporting cast and beautiful monochrome cinematography, Ivan's Childhood is a must watch for those who love war films. Ivan's Childhood is regarded as one of the greatest films ever made and won Andrei Tarkovsky international acclaim.
Country: Sweden
Language: Swedish
Genre: Psychological drama
Directed by: Ingmar Bergman
This film is a two-handler led by Bibi Andersson and director Bergman's longtime muse Liv Ullmann. The plot revolves around a young nurse named Alma (Andersson) and her patient, a famous stage actress named Elisabet Vogler (Ullmann), who has suddenly stopped speaking. After Alma moves in with Elisabet to a cottage, Alma cares for Elisabet until things start getting surreal.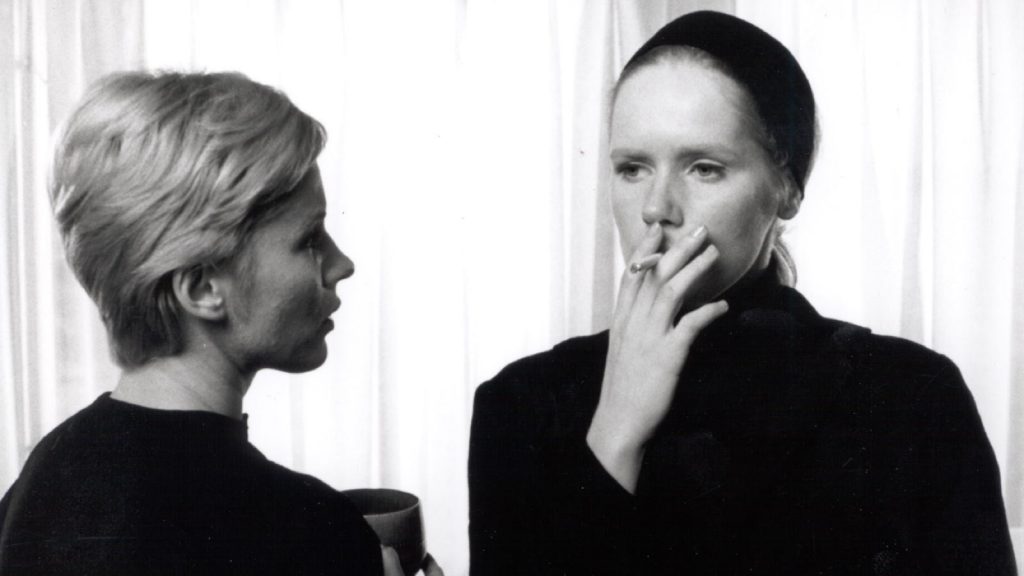 What makes Persona so unique is its experimental nature. It lingers on and forces you to make your own assumptions about what actually happens later in the film. Ingmar Bergman himself said, he made the film for audiences to feel through. As a result, Persona is subject to various interpretations even to this day. But the core themes revolve around duality, identity, psychology, gender, sexuality, motherhood and vampirism. This film also boasts terrific performances and beautiful monochrome cinematography. If you like interpreting films beyond watch, Persona is the film for you.
Country: Italy
Language: Italian
Genre: Supernatural horror
Directed by: Dario Argento
This film is a partial adaptation of Thomas De Quincey's 1845 essay Suspiria de Profundis. It stars Jessica Harper as an American ballet student who transfers to a prestigious dance academy in Germany. Later after witnessing a lot of unexpected events, she realizes the academy isn't what it is.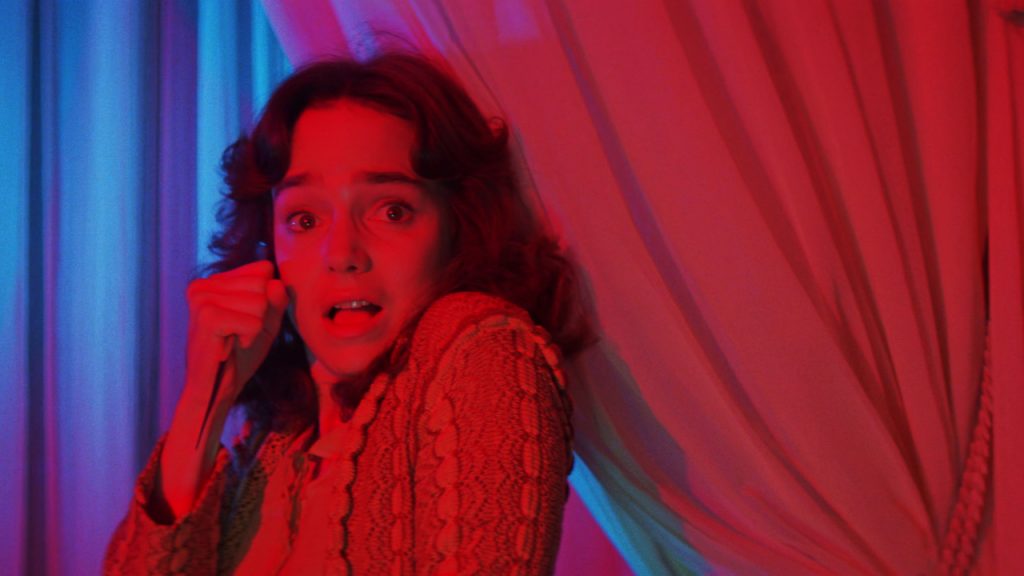 Suspiria is peak arthouse horror. There are bloodshed and some shockers, but it relies more on the tension and suspense felt throughout the entire film. It's also noted for its vibrant use of colors, which is unconventional for horror films. This visual flair, the musical score by director Argento and Italian progressive rock band Goblin and the performances all amplified a suspenseful experience. Despite polarizing reviews at the time of release, Suspiria eventually became a cult film. It's now regarded as one of the best horror films made. An English language remake directed by Luca Guadagnino was released in 2018 but it didn't live up to the original's mark.
Country: Hong Kong
Language: Cantonese, Mandarin
Genre: Romantic crime comedy-drama
Directed by: Wong Kar-wai
The film consists of two stories told in sequences in Hong Kong. The first story stars Takeshi Kaneshiro as a cop mourning his new breakup and his encounter with a mysterious drug dealer (Brigitte Lin). The second story stars Tony Leung as another cop also mourning his breakup with his flight attendant girlfriend (Valerie Chow). He now has the attention of an eccentric snack bar waitress (Faye Wong).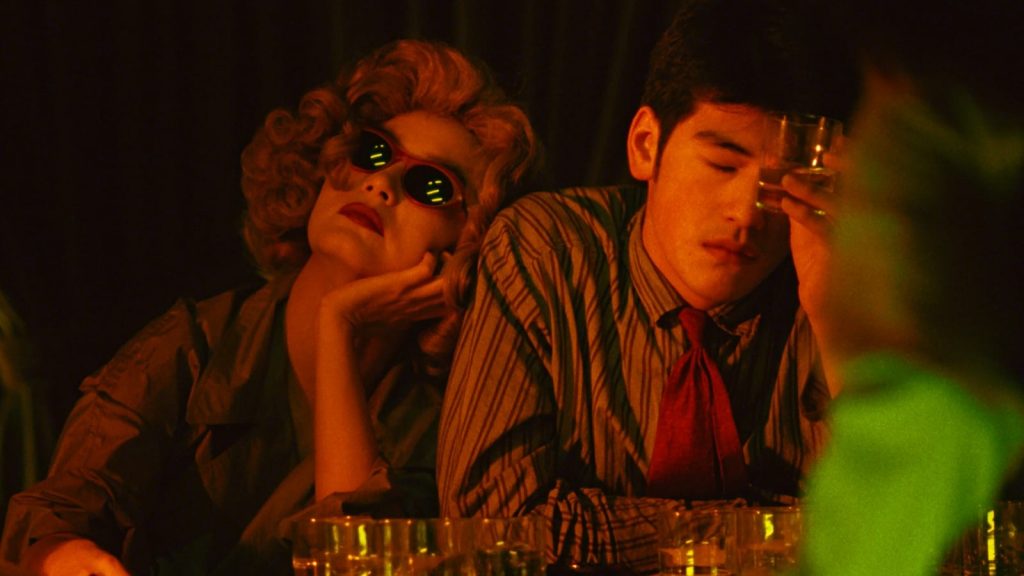 On first impression, Chungking Express is an anthology film. The crime aspect distinguishes the two stories but still the themes of nostalgia, loss, change, new love all seamlessly binds the stories together. The story transition isn't really felt at all. This makes it a standout from other anthologies. Despite the somewhat somber themes, Chungking Express is actually a feel-good film. Director Wong wrote and directed it in a way that audiences are forced to run with the very likable characters. The film is also a visual treat, like most of Wong's other works. It's like a canvas spluttered in colors and bursting with life. All of these along with the dialogue and musical score contributes to a feel-good experience.
Country: South Korea
Language: Korean
Genre: Crime thriller
Directed by: Bong Joon-Ho
We all know Oscar winning director Bong Joon-Ho as the brain behind the masterpiece called Parasite. 16 years before that, he made Memories of Murder, another masterpiece based on an incredible true-crime story. The film's events took place between 1986 and 1991 and is based on South Korea's first confirmed serial murders. The film is led by Song Kang-ho and Kim Sang-keung as the two cops trying to solve the case.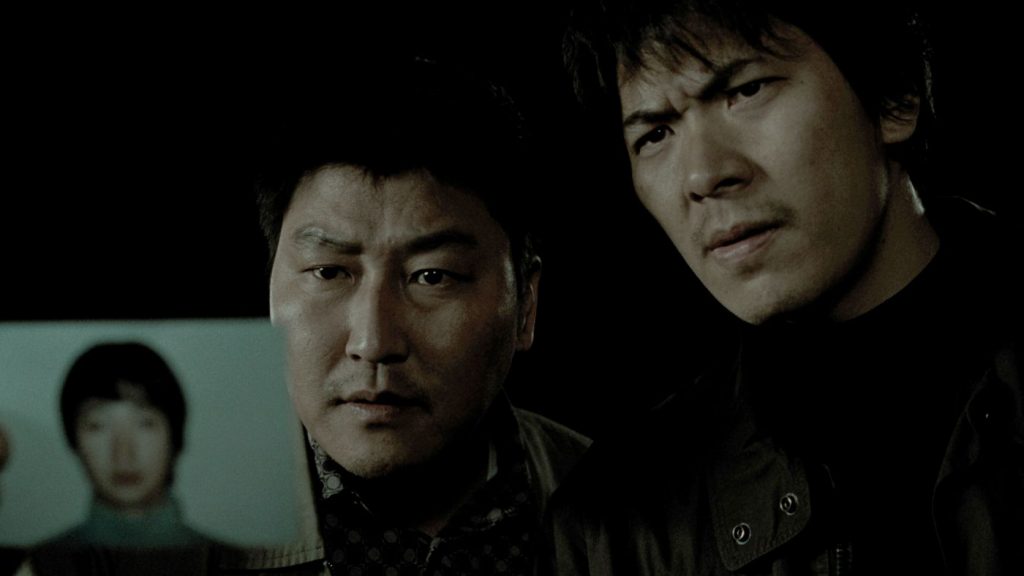 If you're a fan of films like Se7en, shows like Mindhunter and True Detective and true-crime documentaries, Memories of Murder is an absolute must-watch. Memories of Murder serves everything a true-crime fan loves. The tension, the mystery, dark tone and above all, shocking moments. The ending too is incredibly shocking which is the film's cherry on top. The visuals, musical score and the lead performances are also top-notch. Memories of Murder is regarded as one of the best Korean films ever made. A digitally remastered version was released in 2019.
Country: Mexico
Language: Spanish
Genre: Road comedy-drama
Directed by: Alfonso Cuarón
This film is set in 1999 against the backdrop of Mexico's then political and economic landscape. The plot revolves around two teenagers (Diego Luna and Gael García Bernal) going on a road trip with a woman in her late twenties (Maribel Verdú).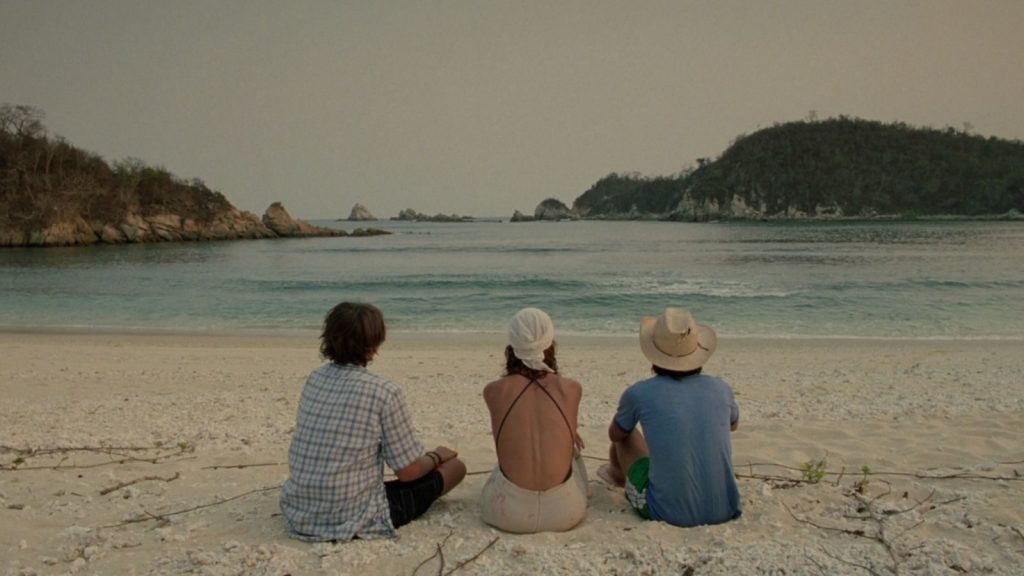 Y tu mamá también is not your typical road movie. Yes, two friends do go on a road trip and the characters talk a lot. But the film's themes include, societal pressures, class, sexuality, nostalgia and mortality. What makes the film unique is the somber themes are deceptively masqueraded by comedy and several suggestive scenes. The poignant core of the film still remains intact. The paced is strong with intelligent dialogue and fearless performances. These along with the lush cinematography makes a thrilling experience. Y tu mamá también is one of the Mexico's films. The film's script got an Oscar nomination for Best Original Screenplay.
Country: Iran
Language: Farsi
Genre: Drama
Directed by: Asghar Farhadi
Set in modern day Tehran, the film's name itself suggests tension. The plot involves a couple (Leila Hatami and Peyman Moaadi) who decides to separate and their daughter's (Sarina Farhadi) disappointment because of the separation. Conflicts intensify when a lower-class caregiver (Sareh Bayat) is hired to care for the husband's elderly, Alzheimer-ridden father (Ali-Asghar Shahbazi).
There are many films which examines marriages and relationships through the eyes of separation. A Separation unique because it's a marriage's dissolution set in Iranian middle-class Muslim background. The film starts a bit slow but things soon get intense with a few shocking moments. The subplot involving the elderly father blends seamlessly with the actual plot. Besides the script letting every character being integral to the story, strong performances, cinematography and production design all contribute to the somber tone of the movie. If you liked movies like Scenes from a marriage, Blue Valentine and Marriage Story, A Separation is a must watch. The film won director Farhadi the first of his two Oscars for Best Foreign Language Film. The script also got a nomination for Best Original Screenplay.
Country: France
Language: French
Genre: Thriller
Directed by: Paul Verhoeven
Elle is an adaptation of Philippe Djian's novel Oh…The plot revolves around Michèle Leblanc (Isabelle Huppert), a middle-aged businesswoman in Paris. After getting raped by a masked assailant in her own home, she doesn't report the crime due to her past police experience.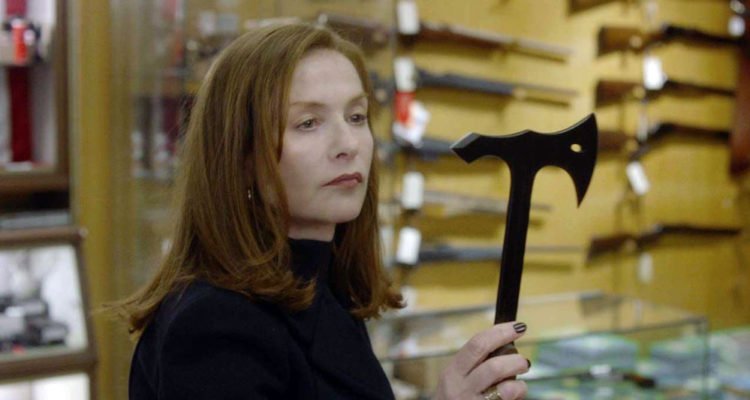 Elle's very premise might seem a hard pill to swallow on first impression. But as the film progress, the reason behind Michèle's response and her further actions becomes even more shocking. At one point the film seemingly blurs the line between rape and consent. There is also some comedy but it doesn't feel forced at all. Because of the film's sexually transgressive, vengeful and darkly comic themes, Elle is subject to intense debate and analysis. Isabelle Huppert carried the entire film with her brilliant performance. She got a Best Actress Oscar nomination and won a Golden Globe award for her performance. The film itself won the Golden Globe award for Best Foreign Language Film but shockingly didn't get an Oscar nomination in the same category.
Country: Denmark
Language: Danish
Genre: Tragicomedy
Directed by: Thomas Vinterberg
Set in a small town in Denmark, Another Round is an homage to Denmark's drinking culture. The plot revolves around four middle-aged friends and high school teachers (Mads Mikkelsen, Thomas Bo Larsen, Magnus Millang, and Lars Ranthe) consuming a certain level of alcohol every day to see how it effects their professional and personal lives.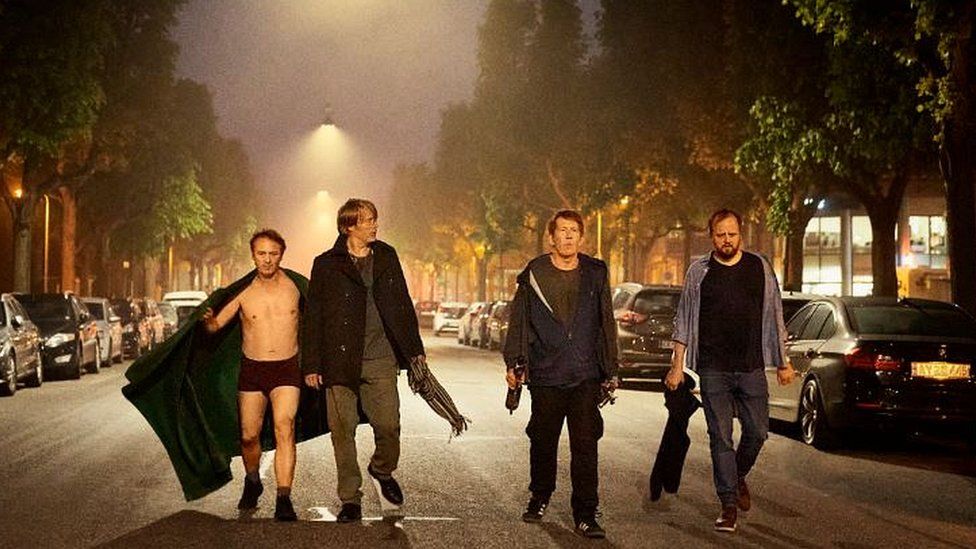 The experimental aspect makes Another Round so distinct from other buddy comedy films. Just like a cocktail, the themes are a seamless mix friendship, mid-life crisis, nostalgia, tragedy and above all, a celebration of life. Director Vinterberg lost his daughter Ida to road accident just 4 days into the film's production in 2019. Her passing became the main inspiration behind the tragedy aspect. Regardless the core theme of life's celebration fits in perfectly in the movie. You don't necessarily have to drink alcohol to feel what the characters were feeling in the film. Despite there is tragedy, Another Round has one of the most joyful and unforgettable ending scenes. All four leads were spectacular in their roles, with Mads Mikkelsen being the standout. The film won the Oscar for Best Foreign Language Film in 2021 and Vinterberg was also nominated for Best Director.
Country: Spain
Language: Spanish
Genre: Romantic comedy
Directed by: Dani de la Orden
Set in modern day Spain, Crazy about her revolves around Adri (Álvaro Cervantes) and Carla (Susana Abaitua). After an impulsive but magical night together, Adri discovers that the only way to see Carla again is checking into the psychiatric institution where she lives.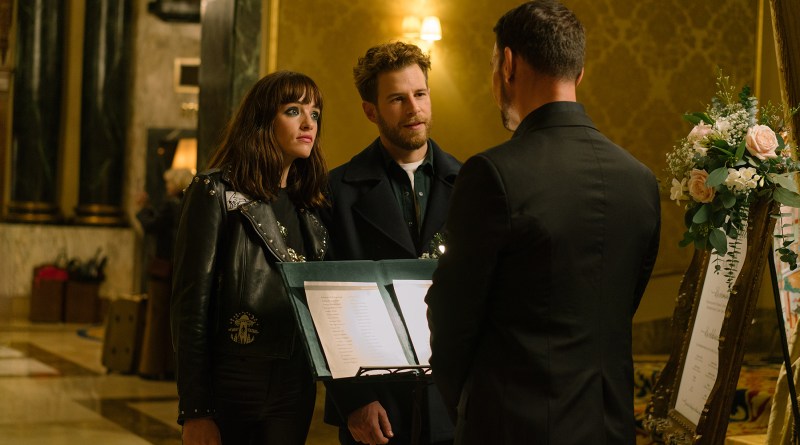 Crazy about her checks pretty much every boxes for a romantic comedy; Likable characters, sizzling chemistry between the leads, stellar supporting cast and a somewhat happy ending. What makes it unconventional is it depicts mental health in a frank but very empathetic and light-hearted way. Another key takeaway from this film is that views evolving into something positive isn't impossible if one tries. This is extremely important in this era of cancel culture. Besides the chemistry between the two leads, the supporting cast and their arcs too cement the themes of Crazy about her. As the name suggests, there are indeed some crazy scenes. The opening scene where Adri and Carla first meet and go on an adventure is particularly beautiful and thrilling to watch. If you like films like Silver Linings Playbook, Crazy about her is a must watch. It's a perfect date night film!
Unfortunately, there are people who dismisses non-English films because of subtitles. To them subtitles are distracting or to put it simply, have a hard time reading subtitles. When Parasite won Best Foreign Language Film at the 2020 Golden Globe Awards, director Bong Joon-Ho said in his acceptance speech, "Once you overcome the one-inch tall barrier of subtitles, you will be introduced to so many more amazing films." Subtitles don't necessarily have to an inch tall but what he said is extremely. Regardless of language, cinema shares the same spirit of artistic expression.