Let's talk about how important the Full-Back Position is in football.

May 8th, 2019. Many would not have seen it coming, but one of the greatest semi-final match-ups of all time was about to take place on that day. People watched in awe as the behemoth of the footballing world that is FC Barcelona would be at the wrong side of a massive drubbing at the hands of Liverpool FC, considered to be the underdogs for the fixture.
Not many would've given the club from the Premier League much of a chance. The team had arrived at Anfield on the back of a 3-0 thrashing at the Nou Camp. They would go on to complete a historic comeback & win the game 4-0, & 4-3 on aggregate. Everyone remembers Divock Origi, the scorer of the last goal when one of their players feigned to leave a corner before quickly sweeping it into the box for the alert striker to convert. That player was none other than Trent Alexander-Arnold, the right-back for the English club, & is considered to be one of the best full-backs in the world of football. While he does get the recognition he so deserves, there is no denying the fact that the players who play this position get very little love.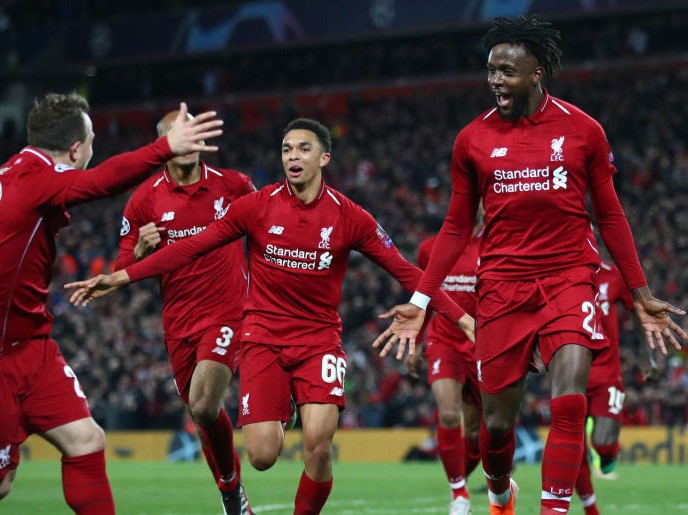 Jamie Carragher, a legendary defender of Liverpool, once told Gary Neville, one of Manchester United's most well-known players & considered to be a legend among their fans that "Nobody wants to grow up to be a Gary Neville" insinuating that no child wants to grow up & become a full-back. Everyone wants to be the next Ronaldo, Messi, De Bruyne, Sergio Ramos etc., but not a lot of people want to be the next Jordi Alba, Dani Carvajal, & several other top tier full-backs. Why exactly is this the case? Is the position too demanding for little reward? It is important to know how the position works before coming to a decision.
What is a full-back?
A full-back is a defender whose primary role is to hold the wide positions on either side of the defense. In the early stages of football, they used to be further up the pitch, they used to be more like center-backs in formations such as the 2-3-5. It was only after the introduction of defensive formations such as the 3-2-5 & 4-2-4 did full-backs start to cover the wider positions in defense. While they had to focus primarily on defense in the initial stages of the sport, they have had to put more emphasis on improving their attacking prowess because the modern game demands as such, overlapping wingers on offense in the process.
Responsibilities of a full-back:
Responsibilities of these players include:
Marking wingers & other attacking players to quickly dispossess them.
Providing a passing option down the flank.
Having a good work rate as well as great pace & stamina.
Great anticipation skills, as well as good off-the-ball & dribbling abilities.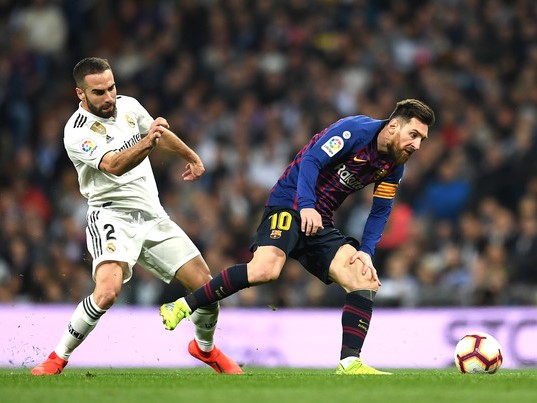 A full-back rarely scores goals, which is why his contributions often go under the radar. The average person who doesn't follow football religiously would mostly focus on the scoreline & the players who feature on the score sheets. They have to cover the defense during set pieces, which is when center-backs shine the most because of their heading ability. Full-backs have the opportunity to score during counterattacks but they often go the safer route & pass to the attackers instead as they are better finishers.
Certain formations require a variation of the full-back position known as wing-backs to play for them, a position that demands them to focus more on the attack. Where they lack in defensive ability, they have to more than make up for it in dribbling, crossing & other attacking attributes to justify their positions in the team. They tend to be more adventurous, especially in formations that have no wingers, & must have exceptional stamina to do that.
Some well-renowned full-backs:
Paolo Maldini: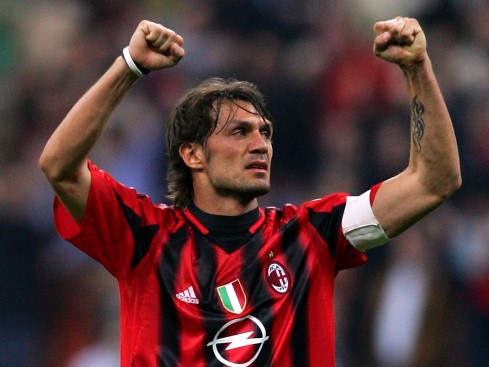 A one-club legend for the distinguished Serie A club AC Milan, Maldini is considered to be one of the greatest defenders of all time. The Italian spent 25 seasons playing for the club before retiring in 2009 at the age of 41, featuring 902 times for them. He also featured 126 times for the national team. The legend won 25 trophies, including the highly coveted European Cup/UEFA Champions League five times. He was so amazing & incredibly consistent throughout his career that he won the Best Defender Trophy at the UEFA Club Football Awards at the age of 39! Certain personal achievements include coming third in the Ballon D'Or awards in 1994 & 2003. Only the prestigious FIFA World Cup eluded him.
Maldini was known for his tactical versatility & ability with both feet. He had excellent technical ability, athleticism, sliding tackles, stamina, composure & fast energetic runs as a left-back. He was also known for his crossing ability & had scored &/or assisted several goals in his career. The full-back moved to a more central position in the latter stages of his career as he lost speed, but that didn't stop him from being a great defender in his own right. Considered to be an ultimate gentleman & a legend of the club, Milan decided to retire the number 3 jersey for him.
2. Philip Lahm: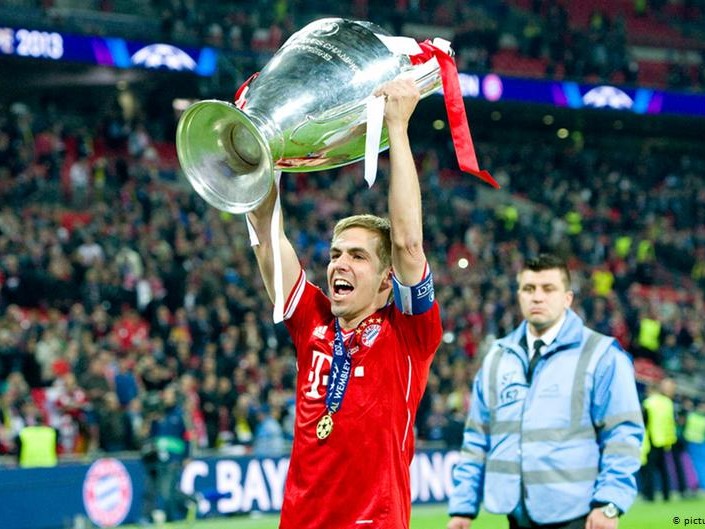 A retired right-back who played 113 times for Germany, Philip Lahm is considered to be one of the finest players the country has ever produced. The full-back debuted for the German juggernauts Bayern Munich in 2002, winning 21 trophies for them, featuring the incredible treble in the 2012/13 season. He played 652 games at club level, with 517 of them coming for Bayern Munich at top-flight alone. Personal achievements such as featuring five times for the UEFA Team of the Year & three times for the World Cup team of the tournament are a part of his legacy.
Lahm was right-footed, & had great tactical intelligence & versatility. He was renowned for his pace, technique, stamina, and precise tackling abilities, as well as his small stature, which earned him the nickname "Magic Dwarf". He also had great leadership qualities & was a fantastic captain for the club. Carlos retired in 2017, & finished his international duties three years earlier after winning the World Cup for his country.
3. Roberto Carlos: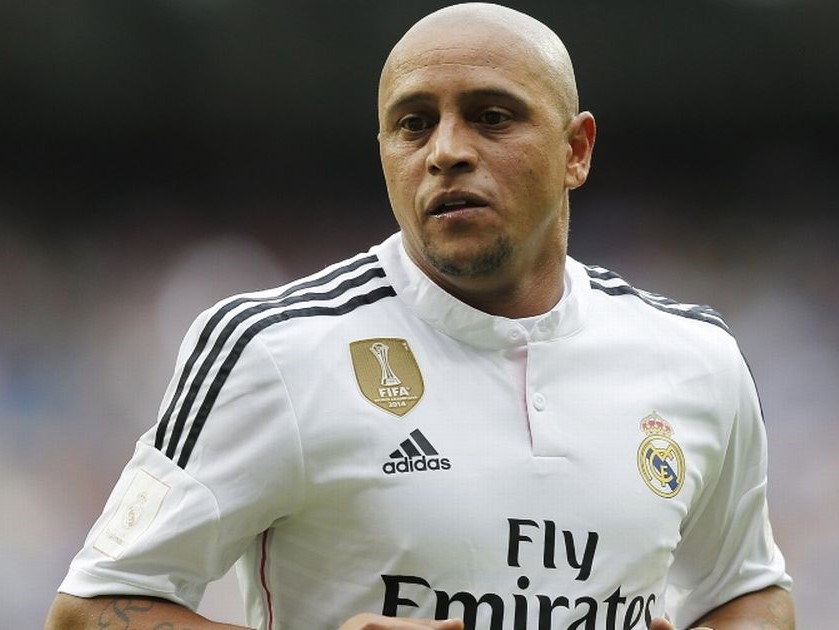 A legendary Brazilian left-back who made his debut in 1991 & was a part of the 2002 World Cup winning squad, Roberto Carlos was known for his amazing free-kick taking ability due to having a powerful bending shot that measured at over 169 kilometers per hour at times. He played 986 times at club level, with 527 of those coming for Real Madrid CF, where he won 13 titles, including the league four times & the UCL three times. Known for his stamina, running speed, technical skills & crossing ability, he was also known for his long throw-ins, & had strong thighs that allowed him to accelerate quickly & strike the ball powerfully. He retired in 2015 after a brief stint with the Indian club Delhi Dynamos FC.
4. Ashley Cole: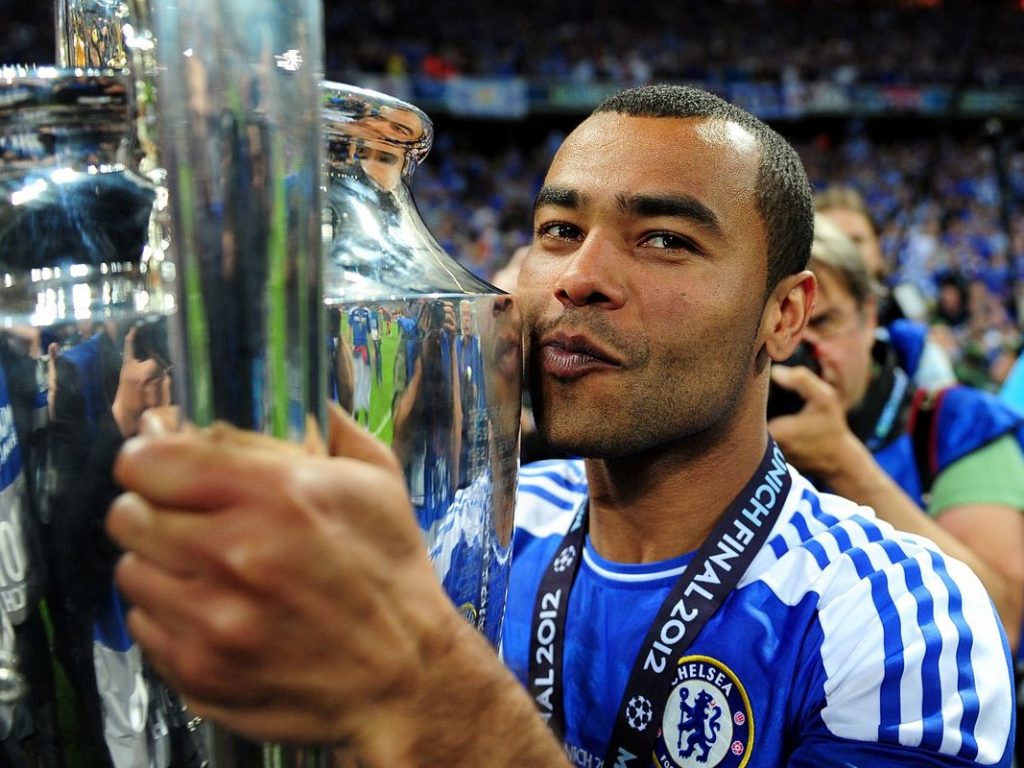 A footballing legend for Arsenal & Chelsea, the English left-back was considered by Cristiano Ronaldo to be the toughest defender he ever faced, which was a massive compliment. He debuted in 1999 for Arsenal FC, & played 228 times for them, including playing a huge role in their unbeaten league win in 2003/04 before his controversial move to Chelsea FC where he won the league & the club's only Champions League title.
Initially a highly attacking full-back, he improved his defense with time. He had great character & determination, & was known for making well-timed goal-line clearances. He featured in the PFA Team of the Year four times, & ultimately retired in 2019.
5. Javier Zanetti: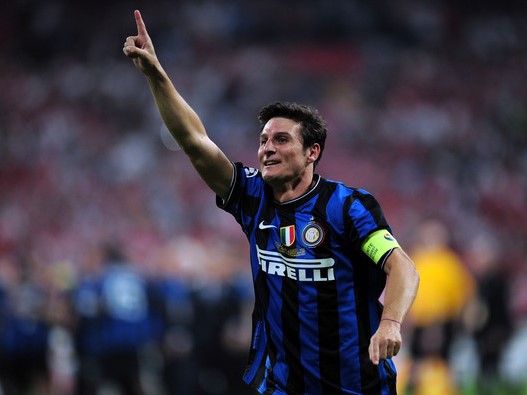 An extremely versatile full-back who could play both sides & also drop onto midfield when required, Zanetti is well-loved among the fans of Internazionale (also known as Inter Milan or Inter) & featured 858 times for them to go with his 143 caps for Argentina. The defender won 16 titles for the club having debuted for them in 1995, & played a massive role in their treble win in 2010.
Zanetti was nicknamed El Tractor for his stamina & tireless energetic run-ups on both wings. He started over 30 games in his last few seasons. He had excellent ball control, dribbling, technical ability, acceleration, & was a great reader of the game. His underrated abilities were his passing range & vision. He was also known for his charity work, & Inter retired the number 4 in honor of him & also made him their vice-president. He retired in 2014 after a trophy-laden time at the club.
Honorable mentions in modern times include Jordi Alba, David Alaba, Dani Carvajal, Marcelo, Dani Alves, César Azpilicueta, Filipe Luís, Joshua Kimmich, Kyle Walker, Andrew Robertson, Trent Alexander-Arnold (of course!), etc. who are either already legends or who have a chance to leave a legacy after retiring from the game.
How crucial are they to their respective teams?
While it is true that games are won because of goals, it is also important to note the contributions made elsewhere all over the pitch. Contributions as minuscule as a short pass between two close up defenders end up playing a crucial role in the overall play leading up to a goal. With the game constantly evolving, the tactical aspect of it demands that fullbacks be more crucial than ever. Strikers can focus on positional awareness & finishing, wingers on speed & dribbling ability, & center-backs on defensive positioning, tackling & heading ability. However, full-backs are required to be good at both defending as well as attacking traits. They need to work on their tackling, & must have proper awareness & high stamina as well as be able to dribble through tight spaces so as to help forwards in attack. They have to be technically sound as well as physical.
As narrow formations are trendy nowadays, the value of full-backs is becoming more prevalent, & rightly so. This rise in importance has resulted in a greater number of quality full-backs coming up in recent times. A quality full-back's name should be mentioned alongside the names of top strikers, midfielders, & center-backs. Only by praising their contributions & constantly acknowledging them would result in kids wanting to grow up to be like Marcelo or Dani Alves, which is crucial for the sport today.