Men's fashion is such an underrated topic that it's very hard to even find good advice on the web nowadays. Especially when it comes to fashion trends for men in Bangladesh, or the countries nearby, the choices seem very limited…or very diverse? Let's find out.
Fashion trends are always being followed by women-is this true? Not entirely. Men and women both enjoy looking their best. Sometimes, men are more conscious about their clothing than most women. And that's absolutely fine too! It's very appealing in fact. When a man knows which style is for which occasion it immediately makes him more appreciated. Same goes for women!
Fashion in Bangladesh Over the past 10 years
The most change in fashion has been noticed over the last decade. Changes in men's fashion apparel and sense of style over the last 10 years has brought about a change in the mindset of men as well. Before, it used to be rare to see men being overly concerned about their own fashion sense. But now, this stigma has changed in society.
Perhaps the reason behind this is awareness about Men's Mental Health. Assembling one's own fashion style is also a part of self-care and grooming. So why was it so shunned when men did (do) it?
Looking back to 2010, men's fashion was mainly influenced by the Indian film industry. There was the dhuti type salwars worn with short sleeved kurta which was probably the raging fashion back then due to movies like Jab We Met being a top hit.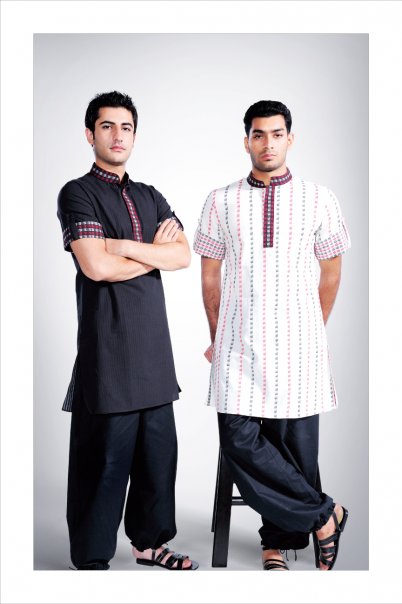 Fast forward to 2021, the drastic change in men's fashion is now influenced by each person's personal style. It's not a trend that follows a certain industry anymore. Well, unless we're taking the fusion of many cultures into consideration. This evolution of men's fashion is highly appreciated and should be given more credit.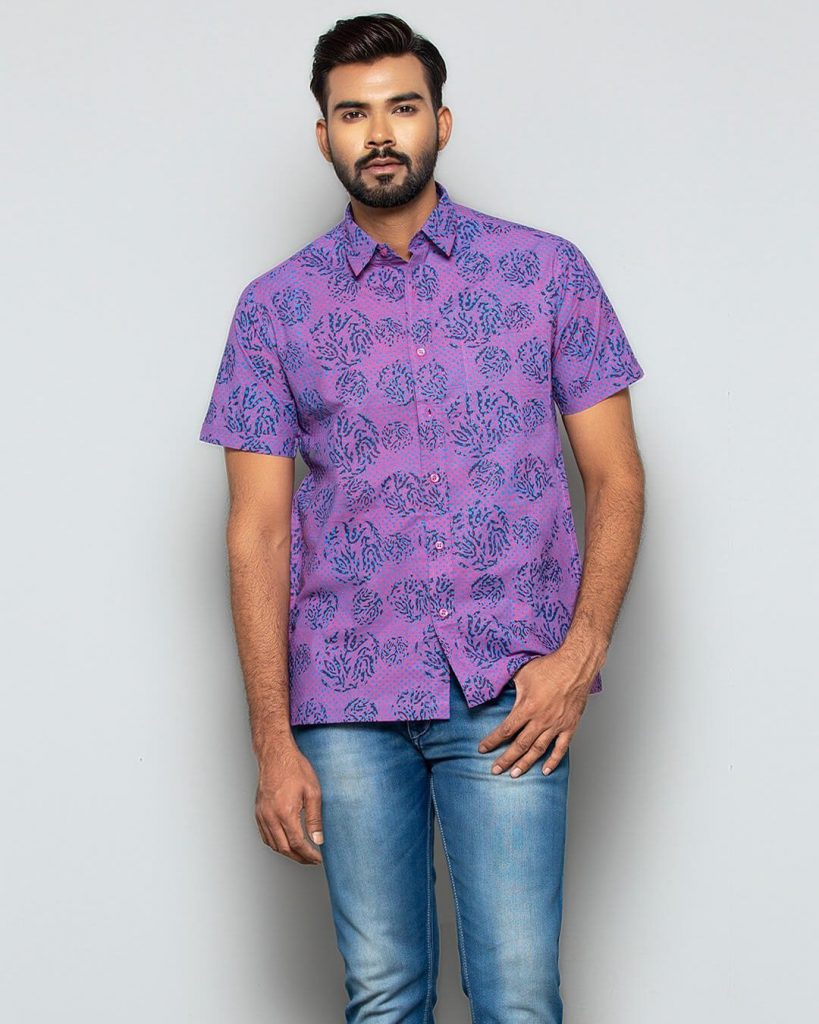 There is no fashion idol to follow in Bangladesh if we're being honest. Individual male celebrities have taken their fashion sense into their own styles and embraced it wonderfully. Some have been inspired by the Western fashion trends and created a style that suits both the culture of Bangladesh and looks trendy.
So, What's trending?
Judging by the culture and weather in Bangladesh, the obvious choices are traditional wear, or, panjabi and casual shirts or t-shirts. The fashion style is not too extreme and exotic for everyday wear but it is of a standard that suits everyone quite easily.

A large number of online shops and stores have emerged since the past few years that sell exclusive men's wear. This has changed how men's fashion is perceived. Online stores for shoes, accessories, shirts, formal wear, graphic t-shirts etc. All these are available by the click of a button and a phone call away. This has made it easier for men to buy their things at the ease of staying home even.
Some trending Bangladeshi local online shops have made us proud. Their men's collection and sense of style detailing each trend is much appreciated.

GetGoosebumps
Goosebumps by Brownfish is a clothing store owned by a Bangladeshi influencer/celebrity. They sell a collection of t-shirts for both men and women . The colour swatches are very appealing because its easy on the eyes and sets a comfortable feeling.
SHARIK
Sharik is a relatively new clothing store launching their first collection as Eid Collection. They have already featured the likes of Salman Muqtadir and Ayman Sdiq as the models as well as the owner himself, Shoumik Ahmed. Their collection is casual and semi formal. The use of textured fabric of light and dark colours are very appealing to fashion.
If you're looking for trustworthy and exclusive wear, this might be a great place to add to your wardrobe collections.
Notorious
One of the big names in the online fashion pages is Notorious. Their recent collection featuring Salman Muqtadir is the Eid Collection 2021. They have a number of panjabi in their collection in the neutral colours like toffee brown, cream beige and they also kept black and white ones. Apart from clothing, Notorious has quite a good collection of leather shoes and accessories like beaded bracelets which suit perfectly for casual wear.
Boujee Bangla
If you like streetwear and prefer some monochrome colours then this is a good place to get your fit. Outerwear that isn't too flashy and has smaller details or lighter colours to blend into the common hustle of the city.
Rulmaker Shirts
Specializing in making their clothes custom made for each buyer this page is quite sought after for the ones who love to make a bold choice.
Men's Accessories
Pulling off an accessorized look is not easy especially if you're thinking bracelets and rings. But to make a bold choice is the first step of embracing fashion. So why not try out different styles until you can settle for one that suits your aura.
Footwear
You can't really pull off any look unless your footwear is complementing you. Loafers and slip-ons are the go to wearables with traditional wear. While sneakers are every guy's go-to shoes when on a casual outing.
This luxury handcrafted footwear company has the best collection when it comes to elegant and quality shoes. Time and again they have provided new arrivals of unique and comfortable designs.
Dhaka Boot Barn not only has leather footwear but they also keep other leather accessories for men. Their collection is easy to get a hold of as they have both online and off line shops. Within a reasonable range, you could get the family men a few good pairs!