We do some things out of passion and others out of the profession. In this world, only a few people can make their passion into a career. Content creation and content building is thriving right now. Those days are gone when we used to showcase our talent only to a good bunch of people and seek validation from our near and dear ones. In the present world, we can showcase our talent to the wide world with just a few clicks. The world is our oyster, and it's on us to dig deep and make the most out of all the precious opportunities.
There's always a divide when it comes to talent and opportunity. Some people are born talented and present themselves at their absolute best. And some find the possibilities first and then unleash their inner forte, which drives them to go further in the future. The story is similar to our homeboy- Nadir.
It's one thing to put up a camera and shoot whatever is in front of you to capture the moment. It's something else when you shoot the entire thing the same way in a different language for a diverse target audience. It takes a lot more effort to shoot and match every frame so that both audiences get the same feeling without compromising on the essence of the videos. Nadir has been doing it constantly for years, and he has no plan to stop anytime soon. That's why his videos are so well-received and loved among the masses.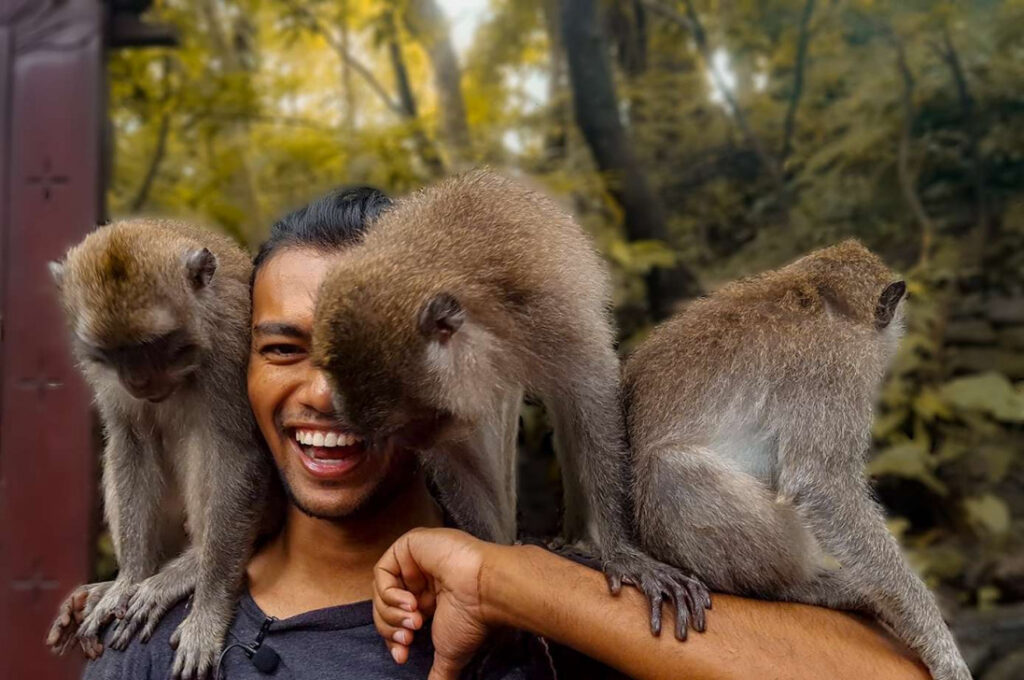 Who is Nadir On The Go?
Nadir On The Go" is the name of a YouTube channel and a Facebook page. Nadir, a bright young Bangladeshi travel blogger and filmmaker, owns the page and the channel. He recently won the Best Content Creator honor at the Blender's Choice-The Daily Star OTT & Digital Content Awards 2021 in the Travel Vlog category.
This photographer and social media superstar got his start when he was still quite young. He has always been passionate about traveling. He's got a great way of describing a place. He now enjoys greater popularity among his fan base because of this.
Nadir has traveled to various places, including Brazil, Turkey, Syria, Iceland, China, Bangkok, Los Angeles, Bali, Indonesia, Hawaii, and many others. He references many locations, varied experiences, and helpful recommendations on his social media pages. Across just 15 months, he has visited seven sites in Europe. He writes a breathtakingly gorgeous blog on Bangladesh's Cox's Bazar and Dhaka. He only garnered 100 subscribers despite producing 25 vacation films over two years. But he did not give up or lose hope. He recently started the "Nadir On The Move" Bengali YouTube channel in October 2020, where he uploads his writings in that language. For his attitude of non-compliance, he has reached out to individuals today. As a result, his YouTube career began in 2016 with a focus on travel, but as of 2021, he has started to receive widespread popularity. At present, Nadir's official Facebook account has 691K followers.
What Motivates Nadir
Vlogging has emerged as one of the most popular professions in the modern world. Its reach is expanding, and it serves a certain niche. Another industry that has grown rapidly in recent years is travel vlogging. As a result, many people decide to become travel vloggers for a living.
Travel vloggers are people who share their experiences through video. Although they may have self-interested reasons for sharing content, they promote their locations by highlighting new places the audience may want to visit.
Nadir had a pure history of traveling since childhood. In an exclusive interview with The Daily Star, he says, "I have been traveling for a large part of my life. Once I could capture these experiences with modern smartphones, it only made sense to put them together into videos I could look back to, so I could cherish my favorite moments. The channel was initially just me making videos for myself and my friends and family. When I started, I had no grand ambitions of being influential on social media and did not think this could ever become a career."
When did it all start for Nadir?
After trying for two consecutive years and making 25 videos, his channel finally took flight, and he became the household travel person on the internet. Nadir puts so much research behind all of his videos, and once you start watching his content, you keep scrolling, and there's no coming back.
Nadir started filming in 2016 with no intention of becoming a travel filmmaker. He casually began taking pictures with his smartphone at that time, probably a Samsung galaxy s3. He shot his video with a GoPro in Mexico, where he was diving and swimming with WILD SEA LIONS! This guy grew more interested when he started editing the video. The tedious process of video editing was fun to him, and he was hooked on it for the longest. He eventually found it worth pursuing and decided he'll become a wildlife videographer because of the fun and adventures that come with the job.
What makes Nadir different?
If you watch Nadir's videos, you'd know that his videos are set chronologically. His videos always have a pattern where he doesn't only go to the most hyped places in general; he covers and connects with businesses that most people don't know about and are quite interesting to any traveler. He mainly focuses on one city at a time, which allows him to showcase all the nitty-bitty parts of a culture and its people. His journey was from cinematography to story-telling. All his videos enlighten us not only about the tradition of that particular place but also provide much historical in-depth knowledge of that place. Nadir tends to go to places with immense historical significance to share knowledge about the importance of that place with the rest of the world.
What inspires Nadir?
Nadir had few followers at the beginning of his travel vlogging career, yet he always enjoyed capturing memories in a cinematic way. He's pleased with as few as 100 views as long as people view and appreciate the hard work and effort that goes under. The drive to have a video journal about his life is one of the main things that inspire him. Nadir wanted to put up videos that gave goosebumps to his viewers and created a certain urge in them to go and visit the places he saw. Other travel YouTubers have always inspired him throughout his travel vlogging journey.
Nadir used to watch videos of several talented YouTubers and tends to improve himself as much as possible. He learns about better angles, positioning, and what-not-to-do during travel vlogging. He takes notes of the new things he'd like to experiment with in his other videos so that his videos get even more interesting and amuse people more.
Nadir's first hundred subscribers
Nadir posted his first-ever video online on December 16th, 2016, and hit his first 100 subscribers after two years on December 31st, 2018. In the meantime, he had already covered many cities and had as many as twenty-five videos on his channel. When asked, Nadir said," I never really promoted my videos like that. The most I used to do was ask my friends and close family members to watch the videos. That's like hardly 25 people. But if given the opportunity now, I'd have done things differently. The initial bump is very important. The first thousand would be a lot harder than any thousand after that. I'd suggest working as hard as possible to get the initial speedy bump."
Nadir's kickstart
It was just seven months ago when Nadir's videos started to reach a mass audience. It took him another one and a half months to get his second 100 subscribers. He says, "it's youtube; you cannot bring the same thing that everyone else is bringing. You've to be different so that people watch your videos repeatedly and suggest your videos to others out of excitement. The way I differentiate myself is to plan my travel destinations thoroughly. Suppose you want to visit Rome.
There are hundreds of videos of Rome and how beautiful it is on the internet. So if I make one similar to add, that adds to the pile. It doesn't provide much value since more popular YouTubers create the same content for a larger portion of the mass. That's why I prefer going to places that are interesting enough to document and that most people don't know about. I capture the destinations fully to tell a story and encourage people why it is worth visiting that place too. That's how I try to differentiate myself a little bit."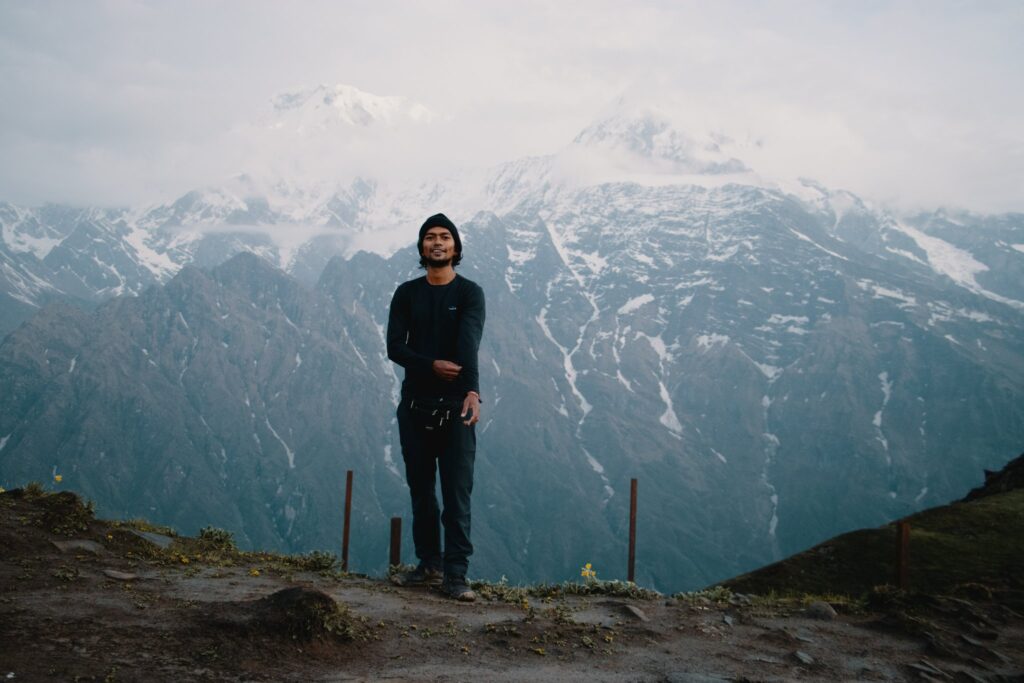 Why the Bangla channel?
Nadir's friends always asked him to make videos in Bangla so Bangladeshi people could enjoy his amazing content. He initially hesitated, thinking there was little demand in his niche market. However, the first video he did in Bangla received an instant reaction from people. Bangladeshi people loved the content he was coming up with. His Puran Dhaka video went viral. People showed immense love and appreciation for showcasing Puran Dhaka in a completely different manner, as no one has ever done. When asked how different it is to shoot videos in Bangladesh as opposed to other international countries, he said," it's more or less quite similar.
You still get awkward sometimes; people want to intentionally or accidentally bump into your videos. Whenever they see a camera, they think you're a reporter and are thrilled to be interviewed. Everyone wants to share their part of the story with you. Everyone has a story to tell. There are sudden construction structures and chaos on the road here as well as in other foreign lands. So, it's pretty much the same."
Nadir also said," I serve both markets differently. A typical Puran Dhakaiya breakfast or a rickshaw ride would be interesting for a foreign audience. But, people here wouldn't find it interesting enough to be hooked on the video for longer. That's why I curate my videos accordingly so my audiences can get equally interesting content to keep watching. It takes double the effort; it takes double the hard work. I have to shoot a scene in English; then I've to reset the camera and reshoot the stage in Bangla, and all of this has to be done in one hour, more or less, to capture the essence of nature accurately. It's all worth it at the end."
How Nadir plans for his videos
At the beginning of the year, Nadir lists the countries he'd like to go to and film for the year. Then he makes a timeline for exactly how many days or months he intends to stay in that particular nation. After that, he researches which places he'd like to go and how many days he needs to wait to capture the iconic sites. This man pins everything in his google map for easy access. Looking for easier routes and transportation options make things easier for him so that he doesn't have to spend most of his time commuting.
He even calculates the distance from one place to another, and the time it generally takes to get to those places. He takes note of the nitty-gritty bits of each city and makes a travel guide for himself, which helps him to be on track. A lot of research is done before visiting any particular city. He looks up currency rates, hotel rates, and everything. Since he stays for weeks, he prefers staying somewhere which doesn't break the bank.
Then before filming, Nadir writes down on his google docs bit-by-bit every scene. How he should start, where he should begin, the transitions from one scenic view to another, and the after-effects edits he'd use for each scene. This guy creates a roadmap for every second that he needs, to come up with an astonishing story. He emphasizes both the cinematic aspect and the narrative of each video.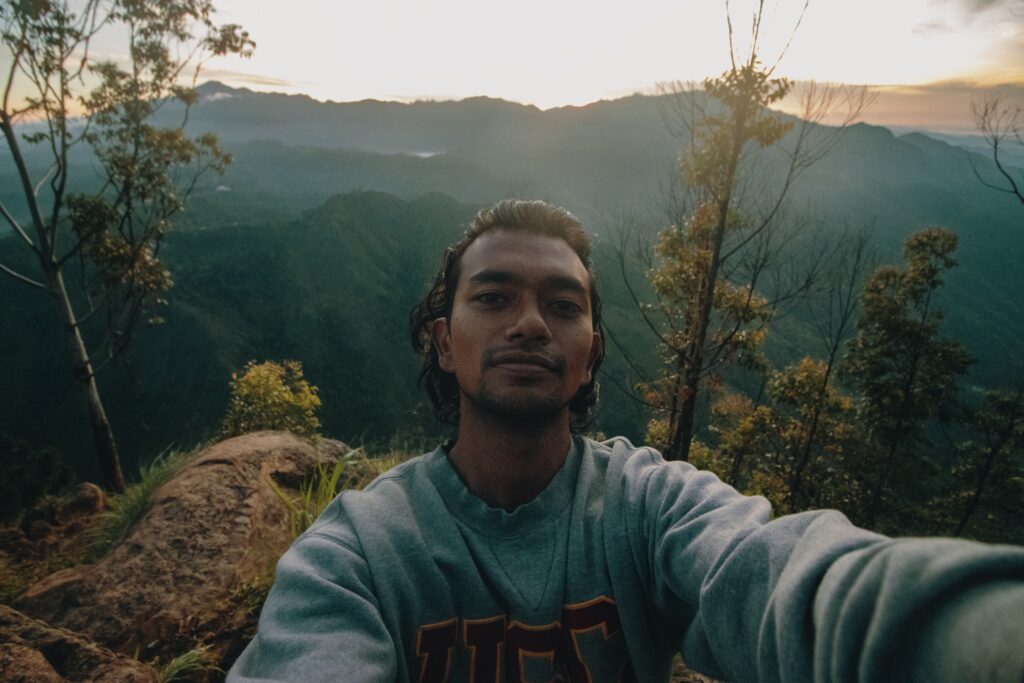 Nadir prepares a script for the videos he shoots in Bangla to maintain the same essence. Since he visits many places with historical interest, he puts extra effort into researching them to summarise the past and the present scenario of those particular places. He makes sure the information comes across as varied.
After shooting a video, Nadir edits them using premiere pro and after effects. Since he already has a draft written, it becomes easier for him to edit the scenes. However, if he thinks some shots are missing or the video needs some more footage to oomph up, he takes up his camera and shoots again. Nadir first edits the English version of his videos, and later editing the Bangla becomes easier for him.
Regarding this, Nadir says," Planning a video is very important. It takes days of research before finally filming a video. Also, not everything goes according to your plan. That's why improvisation is key. Even if I want to, I cannot go to every place because of certain limits; I even research the SEO ranks to see what people are willing to know; I focus more on those places. Editing is fun; writing down every detail helps greatly because you already know how the video will flow. An intro of a Youtube video is basically like a trailer of any film. Your audience will judge you on those 3-4 seconds. That's why I put more emphasis on the intro and thumbnail, title- these parts of your videos."
Nadir is an exceptionally talented guy. His works and his aspiration to travel filmmaking will only inspire you to give your maximum for something you're genuinely passionate about. Check out his Youtube channel: https://www.youtube.com/c/nadironthego for amazing travel content. And for more inspirational content like this, follow The web capital!!