What is 'World Sauntering Day?' It's an annual celebration, which promotes taking a break from the rat race we have grown so used to.
'Sauntering, as my father would say, is going from point X to point Z, which means you don't care where you're going, how you're going or when you might get there.' The idea, he said, was to smell the roses and to pay attention to the world around you.

John Rabe, Son of W.T Rabe
World Sauntering Day is celebrated on June 19 every year. This day comes as a reminder to people so that they stop rushing through life and be mindful of all the simple heartwarming things we've taken for granted.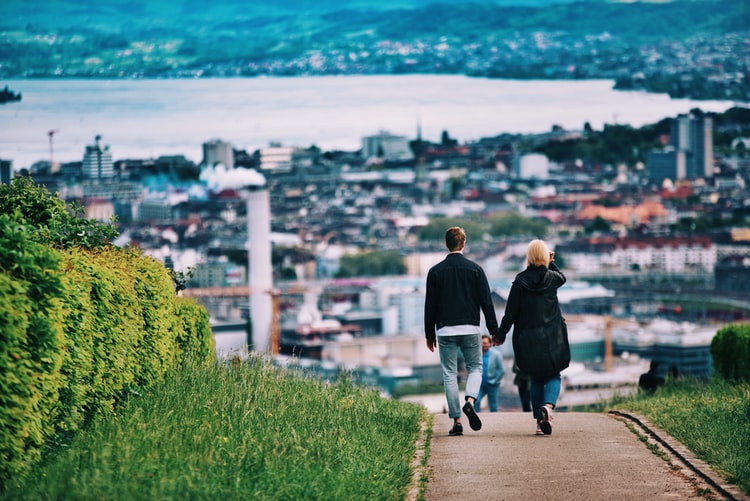 Blessings that surround us most often fail to grab our attention. We don't feel the presence of air because we live amidst it. Only time we realise what we've been getting for long, is when we no longer receive it. So, let's dedicate a day towards going slow. Let us acknowledge and appreciate the little things in life.
Before answering the question "what is World Sauntering Day?"- let's understand what sauntering is.
What Is 'Sauntering'?
By definition, 'sauntering' is a lazy style of walking. When you 'saunter', it means you walk slowly, radiating a blissful carefree attitude. Neither do you hurry, nor do you worry about accomplishing anything. You only care what you see around you and become unmindful about the time and destination. You might even think to yourself, "Oh the greens! Oh the sky! Oh the birds!"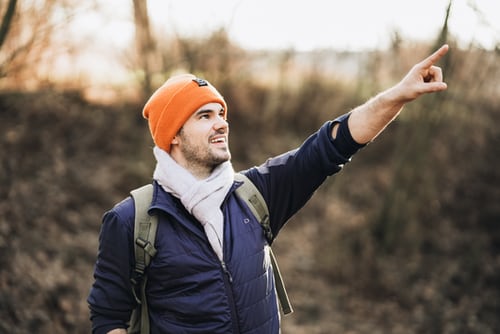 Jogging somewhat takes a toll on the body. Rapidity and effort drives to get to somewhere but drains out the fun. Sauntering, on the other hand, is the free movement from one location to another, with an addition of joy.
What is 'World Sauntering Day'?
It may sound like it was created as a result of a massive strike of people struggling with suffocating workload. But the fun fact is that it was actually a response towards the increasing popularity of jogging back in those days of 1979.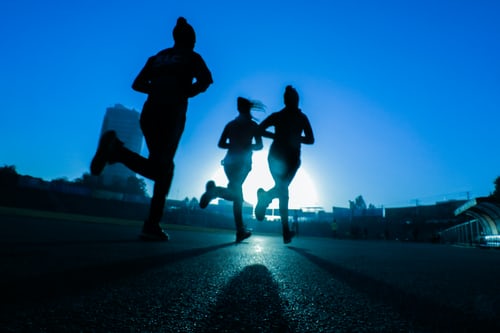 A publicist named W.T. Rabe first introduced the 'World Sauntering Day'. Its initiation is believed to be at the Grand Hotel on Mackinac Island in Michigan, USA. Reportedly, the hotel had the largest porch at 200 meters (660 feet) in the world. Most probably the hotel's porch offered a perfect sauntering place for inspiration. Listen to what the son of W.T. Rabe says regarding World Sauntering Day!
Get Away From The Daily Grind
Global Sauntering Day is held to demonstrate strolling solidly, and it is reflective and mindful. Here are some suggestions you can use.
Get off the bus or train a stop or two early and take a stroll the rest of the way to your workplace
Through the lunch break, saunter to the closest coffee shop. Watch the world go by
Get out of work a little early and saunter about a nearby park
Buy that book you've meant to buy for a long time.
Go watch that movie you've been postponing
Call up the group of friends you've lost touch with
Clean up your room and declutter your study
Revisit your hobby: cook something fancy
Make a visit to the pool and swim your hustles away
Listen to the old playlist you've been skipping. Make music
Get a new look from the salon, do yoga
Arrange a getaway with your dear ones
Even not doing anything can be an option. Just lay back like a couch potato and enjoy a good watch!
Sauntering Is Good for Health: Physical and Mental
Although people all over the world have been working from home, that doesn't imply they've slowed down. The hustle around the daily routine's still there. So, why not just slow down to show a little sympathy to both our body and mind?
Physical Benefits of Sauntering:
Sauntering, if you take the literal meaning; is an easy exercise to do. You don't need a dedicated space or a large area for sauntering. Even the corridor of your home or a long passage would do. One can even avoid the chances of joint pains and muscle cramps with the habit of sauntering.
Mental Benefits of Sauntering:
Consultants recommend slowing down generally can also be good for our psychological well being. As per experts, at times slowing down is not just good for your physical but mental health too. It keeps you calm and releases extra stress in life.
People often feel they are misunderstood and they've vouched that they've been able to pay attention to themselves much more than before. Also, that they could address emotions once they started slow-walking regularly. Sauntering fosters clarity of thought.
Conclusion
Now we know what is 'world sauntering day' and why we should celebrate it. We'll admit that sauntering was easier before we were hit by the mighty global pandemic. The coronavirus has undoubtedly put some major hindrance in the celebration since last year.
However, 'World Sauntering Day' does not encourage anyone to compromise with safety. You can always enjoy indoors. If the restrictions regarding lockdown are eased where you are and you are allowed to go out- then remember to take necessary precautions and follow guidelines provided by the authorities.
The specialty of the day lies in the fact that all you need to do is to relax to make it meaningful.