When talking vintage, the fashion within the 1970s is one of a kind. In the 1970s, the era itself was divine. It is successfully one of the foremost revisited decades for styling and fashion. The 1970s left its footmark largely within the Fashion industry today.
The decade gave birth to a few iconic style trends which are still adored by individuals till now. The era's boldness, also often termed freedom of expression has made a check for itself as the dialect of independence.
From miniskirts to high-waisted bottoms, 1970's fashion patterns have significantly contributed to what fashion is nowadays. We can characterize the 70s fashion by uniqueness, and a combination of everything no one had seen before.
There are no rules in the fashion game now.

Vogue, 1970.
This statement made by vogue in the early 70s not only signifies a great sense of individuality. Keeping 'tight within the top, loose within the bottom' in the center, the key trends of the 1970s were massively diverse. It included gravitating towards more earthy tones, bell-bottom pants, sportswear the hippie and bohemian look, and even punk.

While we're at it, let's revisit some of the most iconic fashion trends of the 1970s!
70s Hippie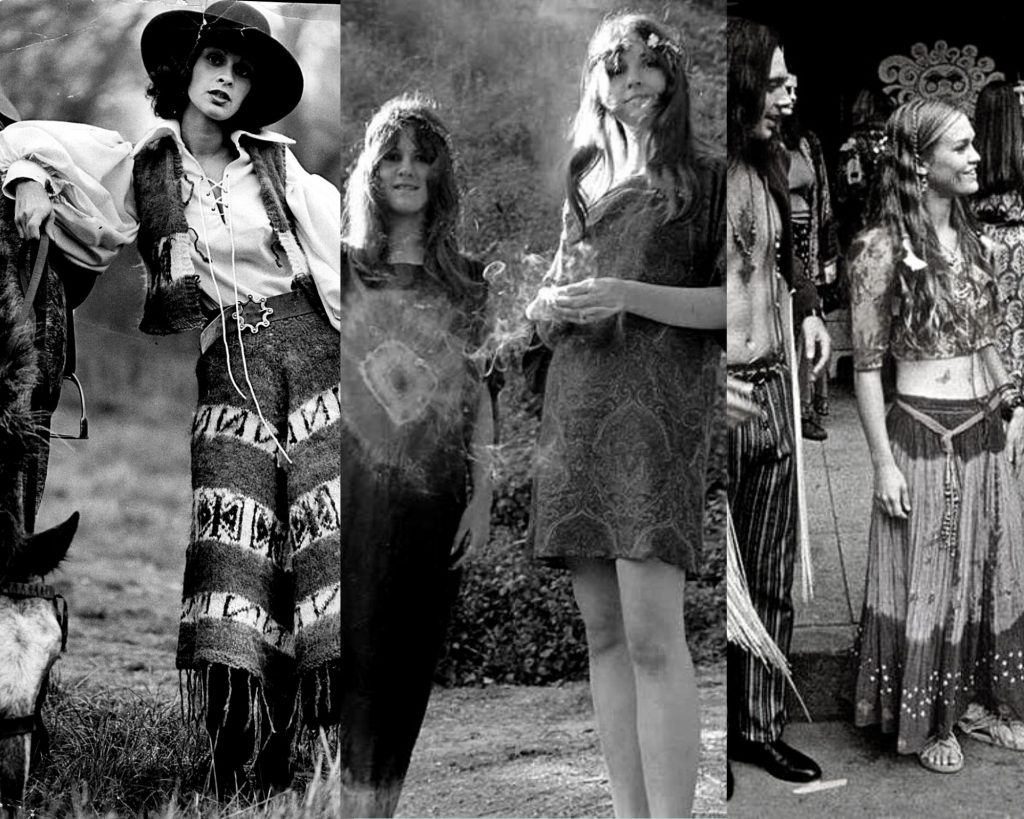 Fashion in the 1970s started where it left off with the 60s hippie-flowy style. Some of the iconic hippie looks for women in the 1970s included tie-dyed, or ethnic printed blouses paired with bell-bottom pants and flared jeans. In short, anything flowy in the bottom.
Hippie clothing during this time was essentially vibrant and colorful. Handcrafted pieces of jewelry, chokers, colorful beads were super trending during this time.
Bohemian 70s Style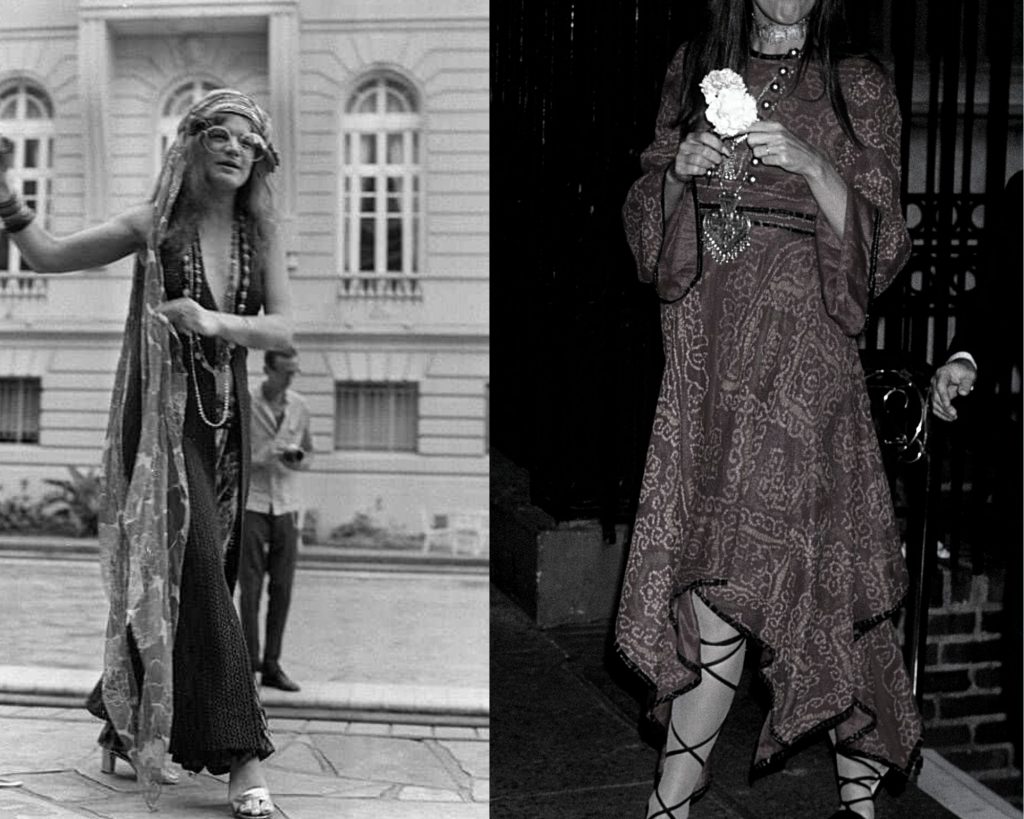 The fashion in the 1970s significantly emphasized individuality. This created room for a more free-spirited sense of fashion. Coming from a place where even wearing a skirt would cause scandalous consequences for women previously. In the 1970s, this mindset was wiped out. And for the first time in decades, women were encouraged to dress however they pleased.
The Bohemian style is just a free-spirited style like that. The bohemian style is everything nature, suede and beige colors, heavy beaded, and colorful ornaments. Everything that makes you feel like a free bird, is bohemian.
The punk rock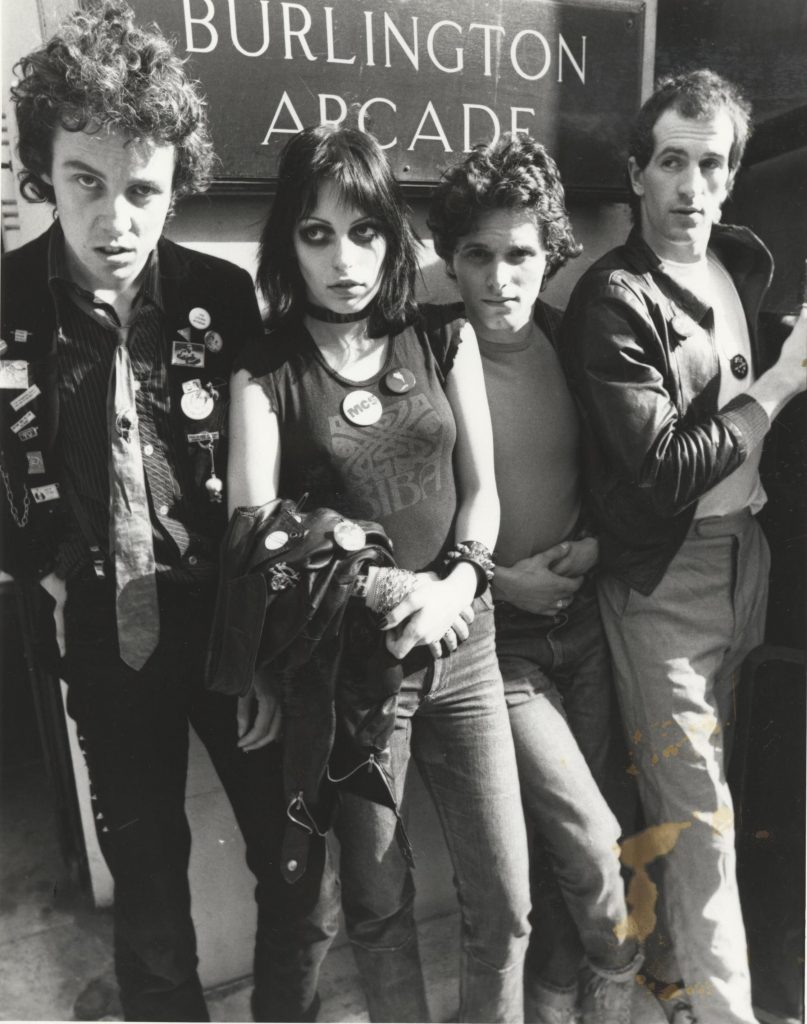 Punk rock is a music genre that swayed fashion for both males and females in the 1970s. Punk rock first originated in London and moved its way to America. The punk rock consisted of usually black outfits which included black leather jackets and pants, turtle necks, ripped clothing items. These attires were often embellished with spikes and studs. People would pair these outfits with a bold makeup look with dark lips and thick eyeliner.
Glam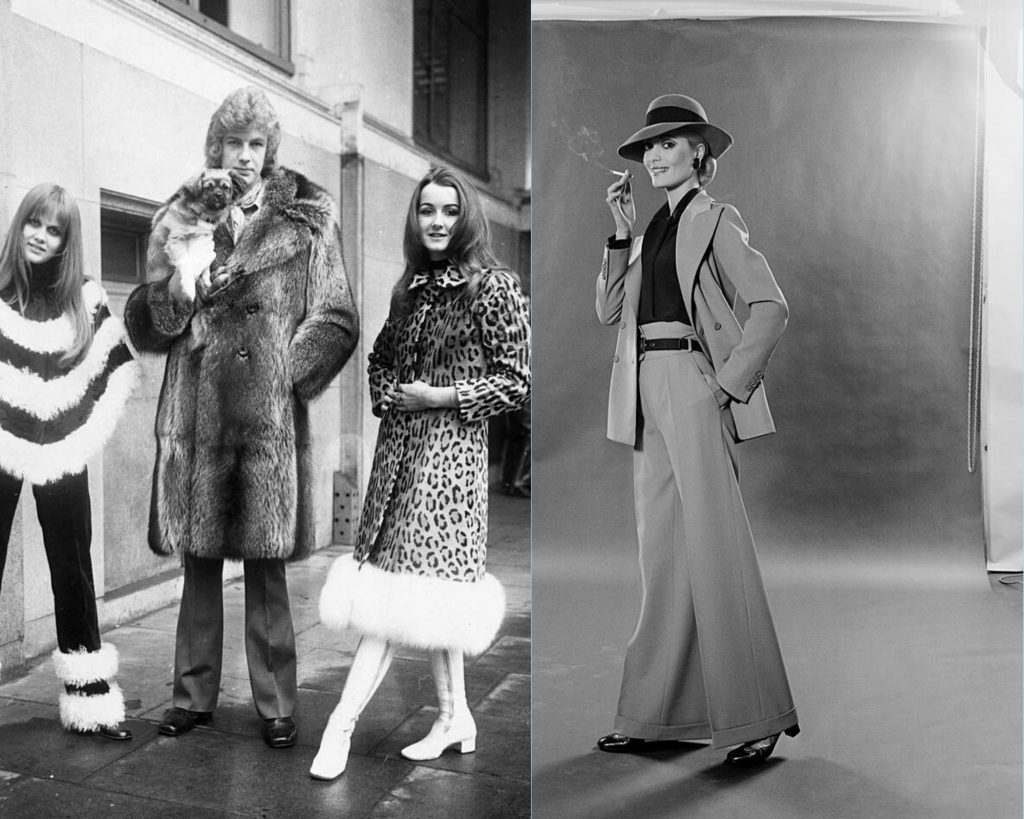 The punk rock, bohemian, and hippie fashion styles were widespread in the 70s, however not so widely accepted. A big number of people back in the days opted for a style that was more convenient yet fashionable. That's when glamour comes into play.
This fragmented into styles that included long dresses, mini-skirts, t-shirts paired with high-waisted bottoms, blazers, and pantsuits.
Quintessential fashion icons of the 1970s
Debbie Harry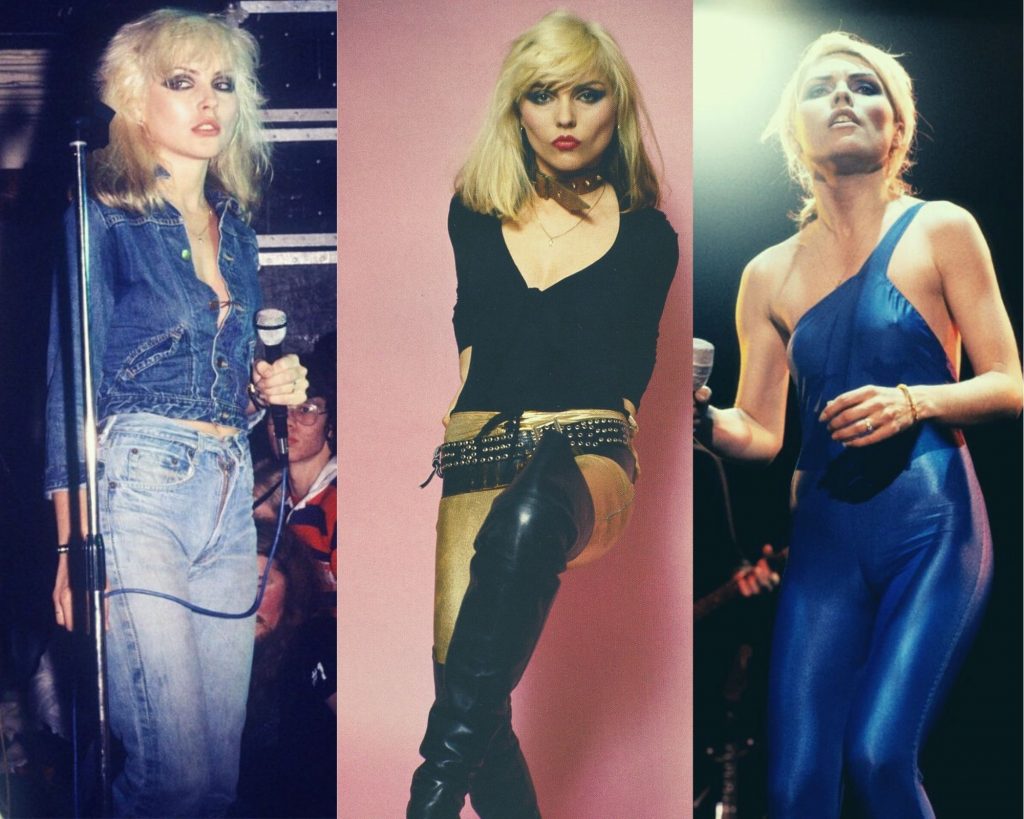 Debbie Ann Harry is an American singer, songwriter and actress. Her iconic fashion sense in the 70s continue to inspire fashion choices of millions till now.
Bianca Jagger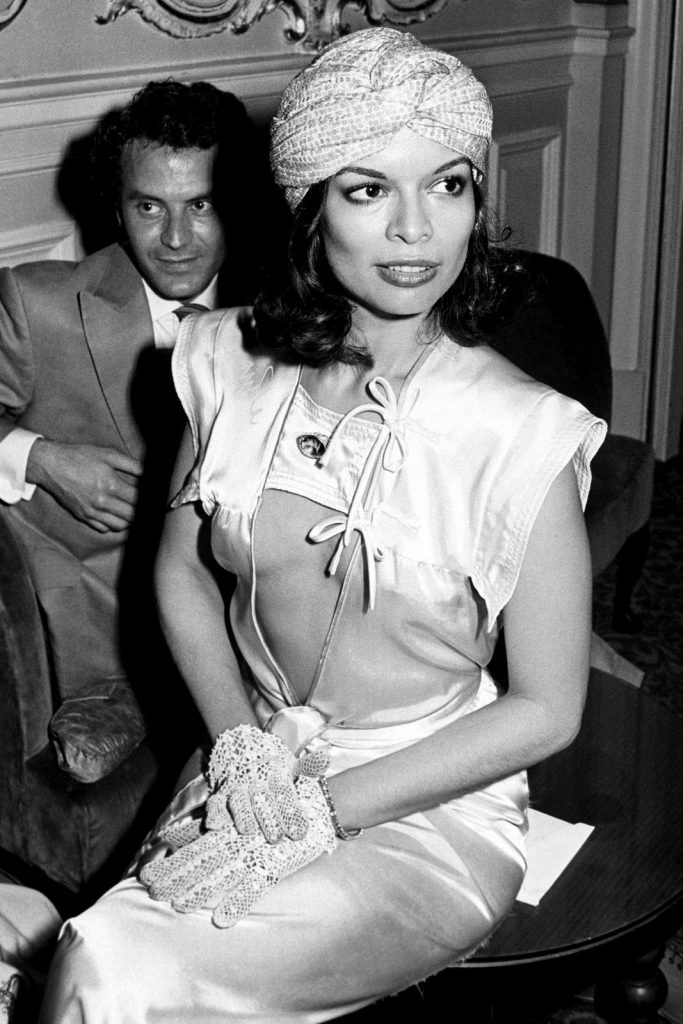 Bianca Jagger, an actress, also known as "exotic beauty" caught the eye of many with her incredible sense of fashion in the 1970s.
Barbara Hulanicki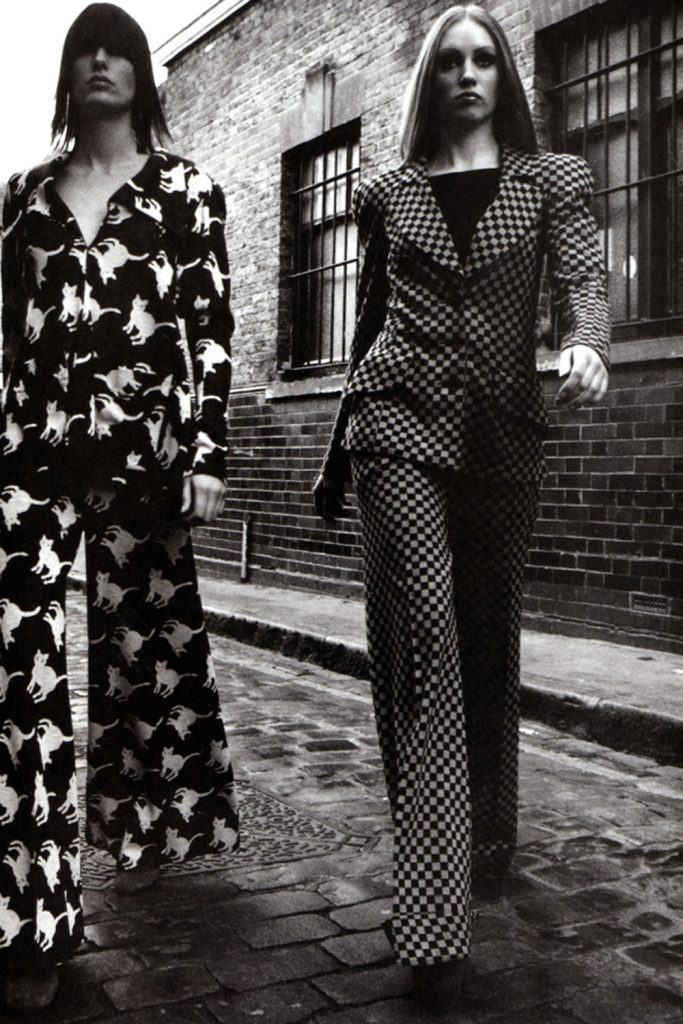 Barbara Hulanicki's brand BIBA got immense attention and fame in the 1970s for selling bell-bottom power suits, and smock dresses.
Gia Carangi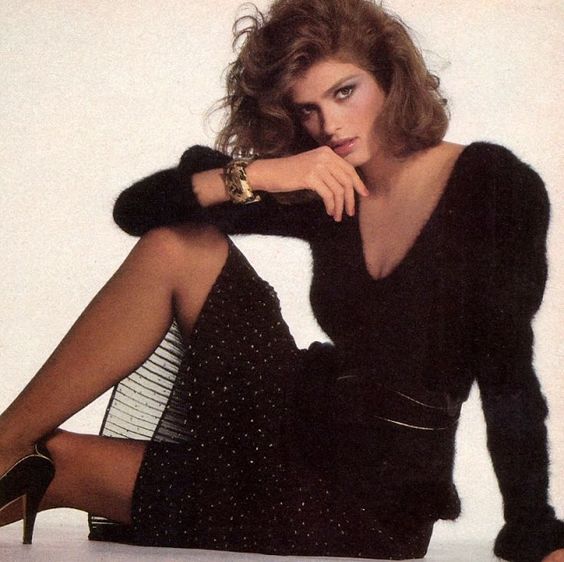 Gia Carangi was the world's first-ever supermodel. She won the heart of millions of people with her simplistic yet sophisticated style in the late 70s.
ABBA's Fashion
ABBA, the Swedish pop supergroup came into the limelight in 1972 and was adored for their outrageous yet super cool outfit choices.