Our most awaited month has arrived and it's time to hunt through the hippest December fashion trends of 2020.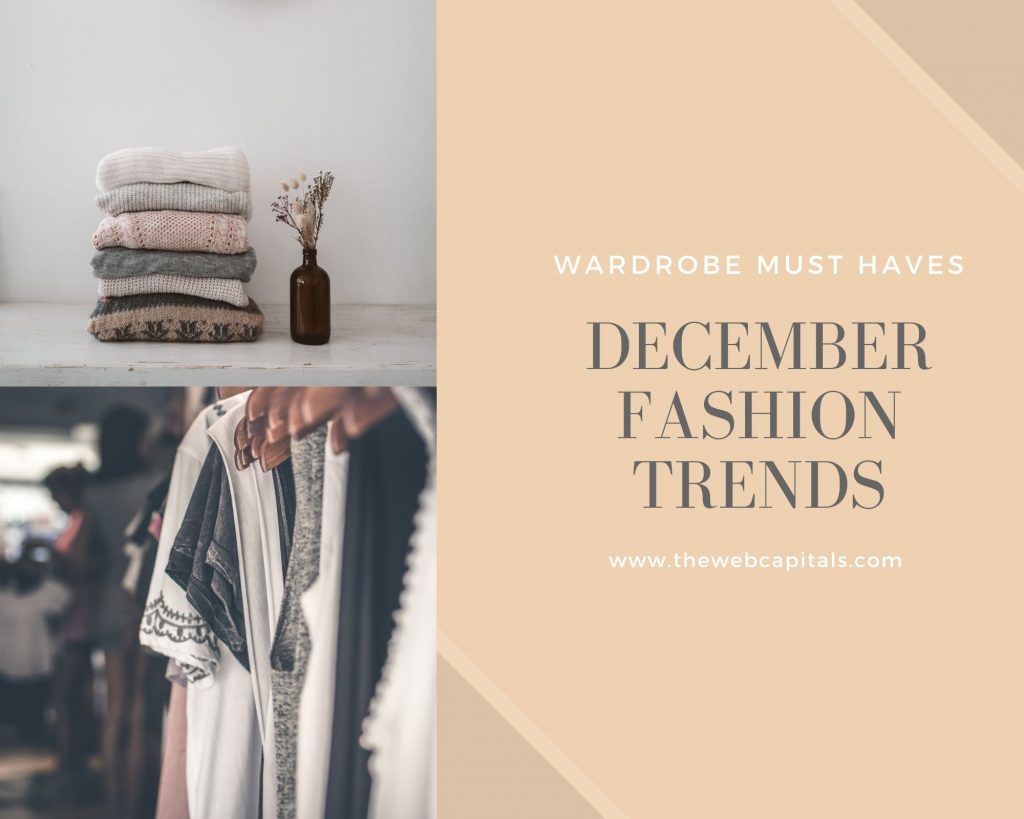 2020 has been the craziest year of them all. With the surge of a pandemic, the entire world is upside down. Coronavirus outbreak has affected our lives hysterically. Hmph!

The world finally reached a very stable pace with business and fashion before 2020. There is not one thing in the world untouched by the wrath of the pandemic. Cities locked down, offices closed, and businesses at pause.

However, the fashion industry faced the ultimate nemesis. Brands all over the world closed stores, new launches were delayed, and more.

However, as they say, there's light under the tunnel. The fashion industry saw a new kind of bloom. Online brands and e-commerce sites blossomed during this time. While we were all quarantining, thousands of fashion bloggers and influencers from around the world were sharing their quarantine outfits, a peek through their personal lives.

The quarantine outfits that complimented both comfort and fashion became a whole other trend. Instagram's #quarantine was trending 01 everywhere.

And as one can say, social media's #quarantine gave the fashion industry a new perspective. The "stay home stay safe" took the fashion trends to a new end.
From our perspective, the hottest trend right now is the one where we are comfortable, and fashionable at the same time. The surge of the pandemic took fashion trends to a more minimalistic zone and there is not one thing we hate about this.

While we're at it, it's time we talk about some of the most popular fashion trends that are going to be a game-changer this December!
Neutrals
The minimalistic approach has taken over the fashion world for quite sometime now. Neutral colors such as beige, brown, grey, white and so on are a huge part of it. These colors are easy on the eye and look extremely aesthetically pleasing.
Turtle neck
Remember that phase in our childhood when wearing turtle neck sweaters felt like a punishment? And now look at us! No amount of turtle neck sweaters is enough turtle neck sweaters. There is no doubt that this is one of our favorite Fashion trends in December 2020.
Flannel shirts
Our next favorite fashion trend would be flannels. We love us some good old check printed clothing. Half tucked flannels look super cool and easy-going. You can also style your flannel shirts with a solid color crop top or a T-shirt!
Layering
Layering outfits is just another trend that stood out to us this season. Winter temperature can be quite troublesome. Layering your fit is the perfect way to get the warm and cozy feel with a stylish look!
While we are turning to what pleases our comfort zone this year, loungewear clothing seems to gain quite the popularity.
The moods clothing company is a new clothing line launched by YouTubers, also known as the Walsh siblings. And we love everything about it!