The Bold Type series review. This is like, one of the most exciting things for me to write about. Not only because it is my favourite show, but because I think more people should be watching this. The show aired on Freeform in 2017 but I myself have binge-watched the entire series in 2021. Ugh, if only I had found it sooner!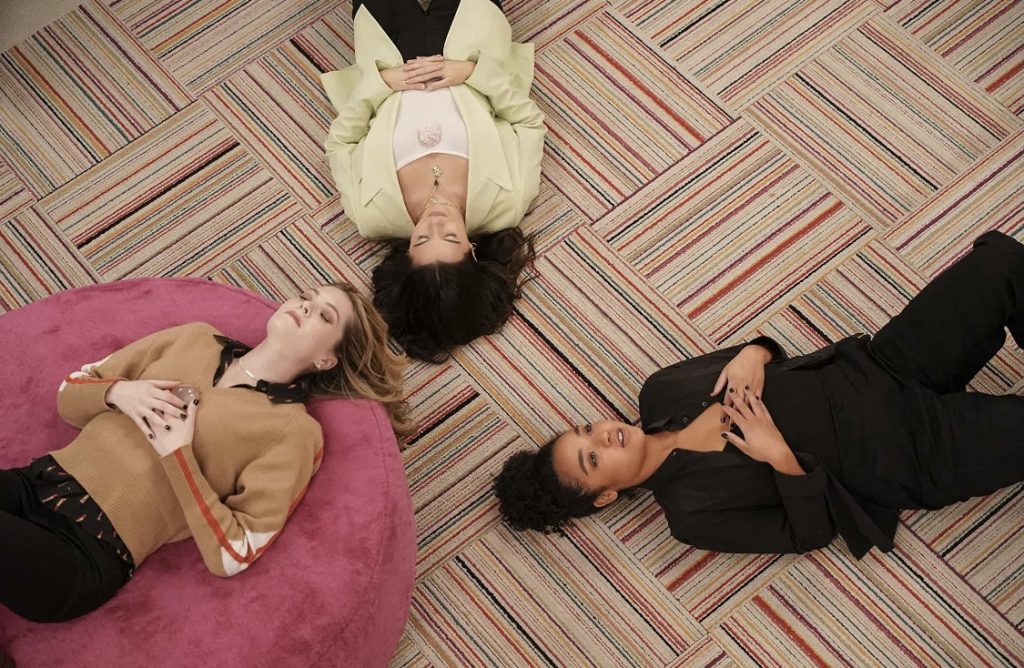 Warning: there will be some spoilers! If you don't want any, read this after you've binge-watched the entire show. It's THAT good, take my word for it!
Premise + Cast:
Since this is a The Bold Type series review, I should probably give you a recap of the premise of the show. It's based on three powerful millenial women who work at Scarlet magazine, owned by a media conglomerate called Safford Publishing.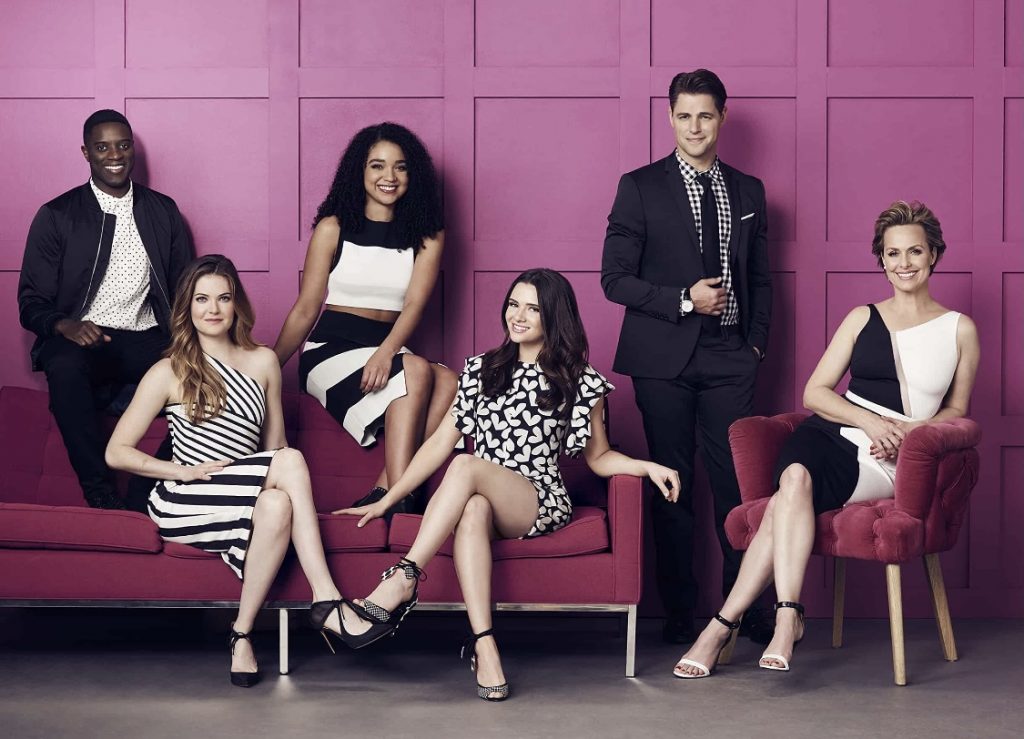 Here's how the show starts in Season 1. Jane Sloan, played by Katie Stevens, just got promoted to a writer. Sutton Brady, played by Meghann Fahy, works as an assistant but aspires to be a stylist at Scarlet someday. Kat Edison, played by Aisha Dee, is Scarlet's social media director but her storyline mostly focuses on her coming out in the first season. You also get to meet Jacqueline Carlyle, played by Melora Hardin, as the editor-in-chief (also mama-bear) of Scarlet magazine. Yes, THE Melora Hardin! When I started watching the show, I had no idea she was in it. I had just finished watching The Office and I still had the "Dinner Party" episode fresh in my mind. For The Office fans, you'll find it to be interesting to see her play the complete opposite of Jan Levinson.
Other supporting characters include Scarlet writers, Alex Crawford, played by Matt Ward, and Sage Aiello, played by Stephanie Costa. Stephen Conrad Moore plays Oliver Grayson, head of the fashion department. We also have Samuel Page as Richard Hunter, a board member at Safford and Sutton's primary love interest. Nikohl Boosheri plays Adena El-Amin, a photographer and Kat's love interest. Dan Jeannotte plays Ryan "Pinstripe" Decker, a writer from Pinstripe, another Safford magazine (hence the name). Last but not the least, Adam Capriolo plays Andrew, Jacqueline's assistant.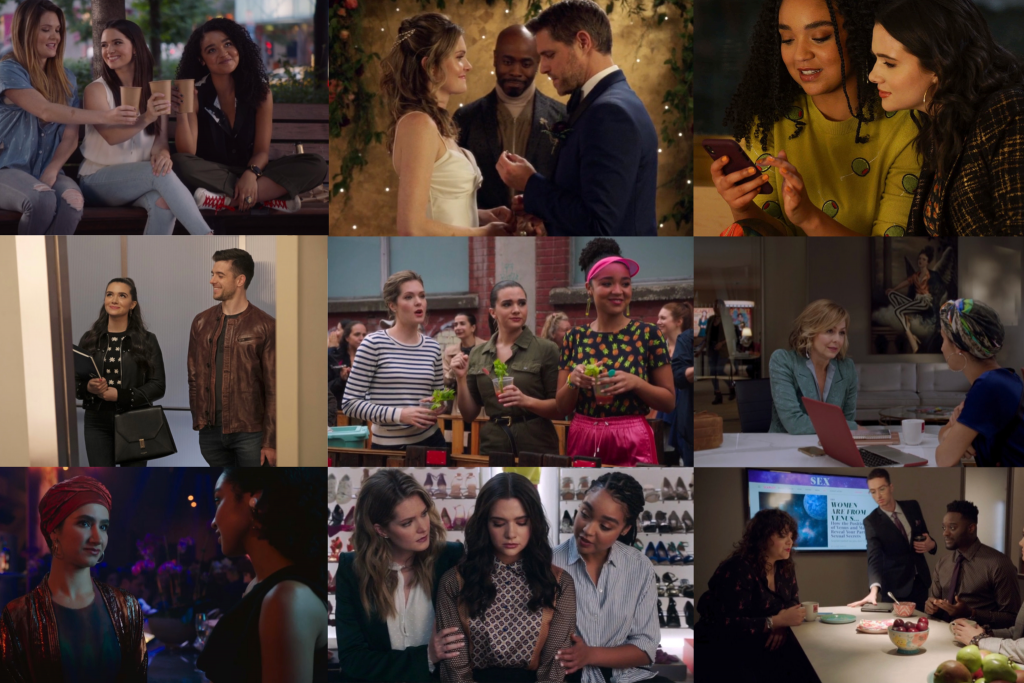 Honestly, this cast is perfect for this show. No one could've played their roles better. You're immediately drawn to these characters because of the way these actors portray them. For instance, Kat did annoy me at times but Aisha Dee's heartwarming personality kept me rooting for her till the end. Likewise, I want to hate Ryan for everything that happened, but I keep hoping Janestripe will end up together. Not because of the looks (although that's a plus) but because I saw so much regret in Ryan's eyes, all thanks to Dan Jeannotte.
Review:
The Bold Type began streaming on Netflix, and it was a "Top 10 in Bangladesh" show. Knowing I had nothing better to watch, I gave it a shot. I'm so glad I did because I was instantly hooked. A show with 20-something women thriving in New York; it was literally my type of show. More accurately, it was the perfect show to watch in lockdown. Sure, there are several unrealistic storylines but it was a good watch from the very first episode. It gives off a Pretty Little Liars vibe, another Freeform show, in terms of the close-knit cast. Also, this is the first time I'm writing a series review for The Web Capitals. So, this article, The Bold Type series review, is a personal one because writing for this platform makes me feel like I'm Jane Sloan in a way.
Friendship
Whenever I recommend this show to someone or they ask me for a The Bold Type series review, I usually describe it as an NYC-based show minus toxic friendships. Think of Gossip Girl or Sex and the City but with three best friends who want nothing but the best for one another. You don't watch Blair and Serena plot against each other because of Nate, Dan or some other guy. Instead, you watch Jane, Sutton and Kat be the ultimate best friends. In fact, I don't remember them ever having a fight that didn't end within the same episode.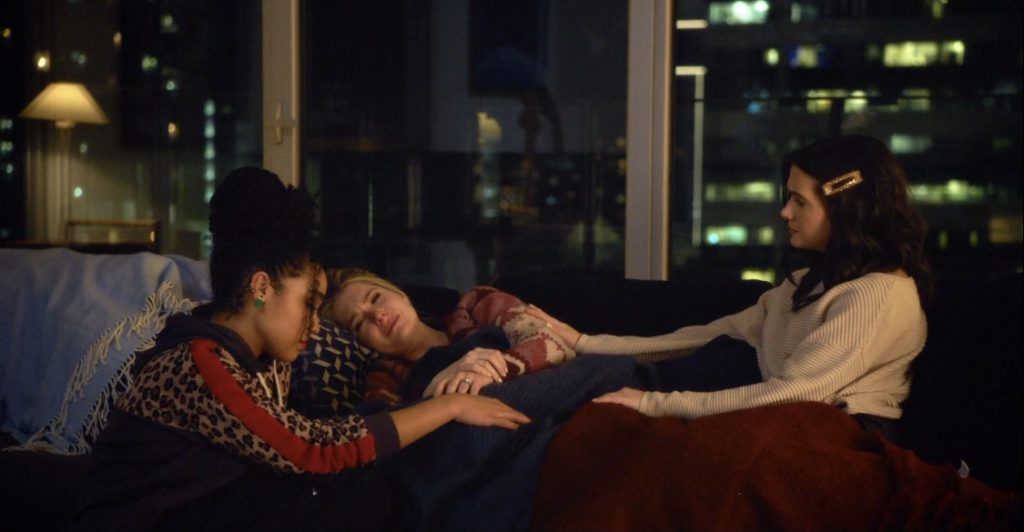 They have each others' backs no matter how hard things get. Sutton and Kat took care of Jane as she was dealing with a BRCA gene mutation and recovering from a preventive mastectomy. We also get to see Kat and Jane rush out of whatever they were in the middle of the minute they get a text from Sutton saying she needs them. Whether Kat's marching through the streets of New York or dipping her toes in politics, you know Jane and Sutton will always be there.
The minute someone said "Fashion Closet" and they all ran in with heels on and champagne, you knew they'd find a solution. It was never portrayed to be something that was big of them to do. It's just what you do; love and support your best friend through thick and thin. Is that unrealistic? Maybe. However, as you grow older and find your ultimate best friend(s), you might experience pure, genuine friendships like this too.
Mentorship
It's not just the trio though. You get to see friendship often in the form of mentorship through Jacqueline and Oliver. If you've watched The Devil Wears Prada, Jacqueline may seem similar to Miranda Priestly. However, she could not be more different. She's said to be based on Joanna Coles, former editor-in-chief of Cosmopolitan and executive producer of The Bold Type.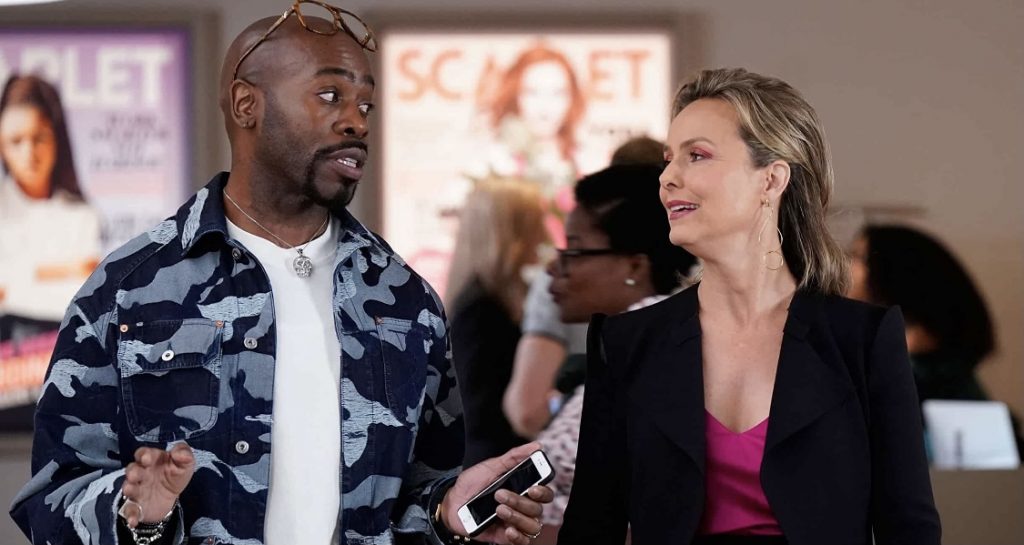 Although it's unlikely for a newbie like Tiny Jane to be reporting directly to the editor-in-chief of Scarlet, their relationship quickly evolves into a kind of friendship that's unique. As the series progresses, you see Jacqueline not only pushing Jane to be the absolute best writer she can possibly be, she is also there for her and all her employees. Whether it's career guidance or relationship advice, Scarlet's mama bear keeps it real. Similarly, Oliver is just as understanding when it comes to Sutton. Not only does he help her through many personal problems, he is also ever-supportive, guiding her through her journey as a stylist. The duo is often shown to be vulnerable too, often getting advice from their colleagues for their own problems.
The reason I've talked about the portrayal of friendships and leadership in the show is because you don't get to see it often, especially if they're women. For some reason, producers feel the need to pit them against each other. Why can't there be at least two women shining in their own light? Referring to the bosses of Scarlet, rarely do you see such understanding superior officers depicted on television. Kinda like Captain Raymond Holt (from Brooklyn Nine-Nine), these two individuals actually care about their subordinates. Sure, Michael Scott (from The Office) was caring, fun-loving and hilarious but imagine him actually being your boss, especially if you're like Angela Martin. Horrifying, right?
Important Storylines
In many ways, The Bold Type starts conversations of the things that are less talked about. Racism, sexism, misogyny, LGBTQ, sexual assault, addiction, yeast infections, egg-freezing, BRCA mutation – the show dives deep into these important topics which is another thing you don't get to see on television much. Another aspect of that is the relationships being portrayed in the show. We see Sutton and Richard – a forbidden-love-esque workplace romance. Then, Janestripe – the one we all thought was the endgame. Jacqueline and Ian – a seemingly perfect marriage on the rocks. Alex and Alicia. Oliver and Jasper. There are so many! The show explores love, heartbreak, infidelity, supporting your s/o, losing spark and then re-igniting that spark and honestly, I'm here for it. They've taught me that it's not always gonna be perfect, but if they're really the one, it'll be worth it.
Final Thoughts
This quote by Amina Ahmad (Senior Manager – Social + Synergy Partnership Marketing – Freeform) sums up what the show has taught me too. All in all, to quote myself, "Sure, there are several unrealistic storylines." Even the cast agrees, given that all this takes place in about six months. However, I'm not mad about it because The Bold Type was no less than a heartwarming, feel-good show to me. We have so much uncertainty IRL; who wouldn't want to escape to a world where a trip to the fashion closet could fix everything? Even if it's for 45 minutes? Honestly, just like how the girls are each others' safety net, the show was mine during this quarantine and I'm really sad that it's over!
That's all for The Bold Type series review! If you're into the fantasy genre, check out our review of Netflix's Shadow and Bone!