Do you want to make your loved ones feel special on Valentine's Day? Giving a loved one a gift on a special day can be a way to make him happy. But what if you forgot to buy gifts due to your busy schedule?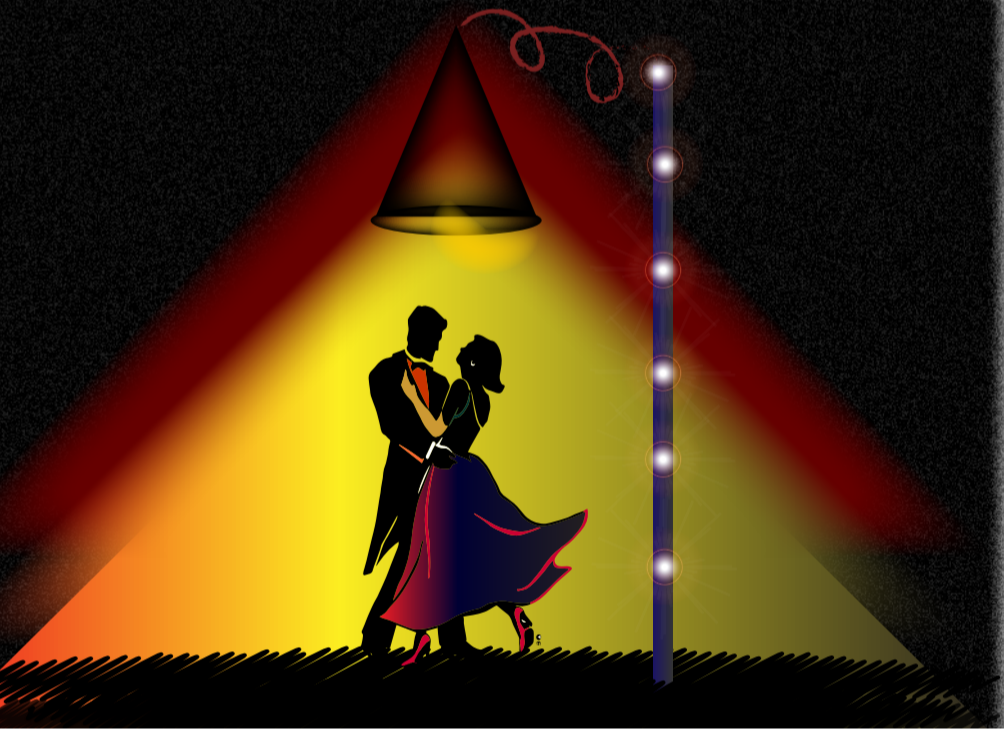 Wait, here is the suggestion for you. It is said that the way to a person's heart is through his stomach. So, another way to make your loved one feel special on Valentine's Day is to cook his favorite recipes by yourself!
Also, the upcoming Valentine's Day is a little bit different due to the Covid-19 pandemic all over the world. As it is highly encouraged to stay at home, you can celebrate valentine's day by cooking together. This will strengthen the bond between you two.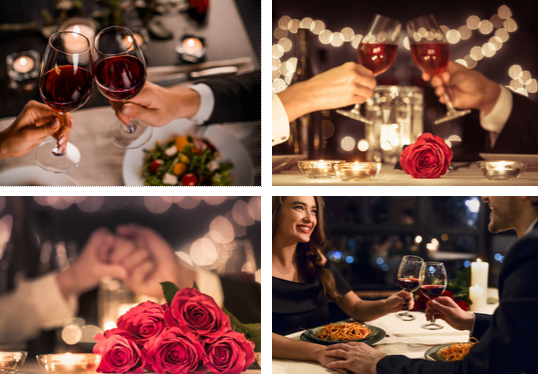 To plan a perfect dinner date, the first thing you have to consider is your partner's taste. You need to select the recipe in such a way that the appetizer, main meal, and desserts form a delicious dinner together.
Here are some perfect valentine's day dinner ideas to celebrate at your home. The recipes are selected considering the preferences of different people all over the world.
Appetizers
Appetizers are served in a little portion before a meal to stimulate one's appetite. They have an appealing appearance and fragrance. It can be seasonal fruits or a drink.
Let's see some of the easy appetizers that you can easily cook on Valentine's Day.
Mini Cheese Ball:
Are you looking for an easy-to-make appetizer recipe? You can try a mini cheese ball. They are tasty as well as impressive. All you need is cream cheese! Also, you can use potatoes as the base of the cheese ball. Here's the full recipe for you!
Shrimp and Cucumber Canapes:
This little but cute French appetizer will add decorative vibes to your dinner date. Also, you will taste a unique combination of shrimp and cucumber. Here's the full recipe for you!
Crispy Avocado Wedges:
You must have heard of potato wedges? Have you ever thought of making wedges with avocado? It's a very easy recipe though avocado is a fruit. One thing to keep in mind while making this recipe. Don't forget to sprinkle the avocado slices with lemon juice to prevent browning.
Swiss Cherry Bruschetta:
Cherry will add happiness on Valentine's dinner date. Also, all of the ingredients used in this recipe are easily available in the market. You can also add roasted cheery or tomatoes to decorate the appetizer.
Antipasto Kabobs:
The name sounds a little bit strange! Don't be afraid. It is absolutely a worthy appetizer to impress your loved one. Don't think of it as a combination of kabobs and pasta. 'Antipasto' actually means "Before The Meal". Therefore, before you get more confused, here's the recipe for you.
Main Meal
Now, let's look into the main meal. Why would you go to a restaurant if you could cook his favorite recipes for him at home? Also, eating meals together stimulate the brain to release Endorphins which is a happy hormone.
Here are some options for you!
Roasted Turkey Breast:
It is a perfect choice if you want to try something different. But, cooking this recipe perfectly is not an easy task. You have to marinate the turkey breast one night before! To make it juicy, the turkey breast must be chilling in the fridge with a lot of salt. This will add a ton of flavor to it. Here's the full recipe for you!
Skillet Chicken with Mushroom sauce:
If you are a chicken lover, you can try this recipe at home easily within just half an hour. It is creamy as well as delicious. It can be served with fried rice, noodles or pasta! To add more flavor, give it a squeeze of lemon juice and parsley as per your taste.
Vegetarian Quesadilla:
Are you a vegetarian? Well, that's great! Because you have a lower risk of chronic diseases. But confused about how to make valentine's day special? No worries! I have an option for you as well. This is a healthy combination of mozzarella with lots of green vegetables. Here's the recipe for you.
Vegan Garlic Alfredo Pasta:
Veganism is mostly a lifestyle than just a diet. Vegetarians still eat dairy products, eggs, honey, and most animal by-products, but vegans don't. Seems difficult to select recipes for a dinner date if you are a vegan? Again, here's an option for you. This is a cheesy and delicious recipe. The star element of the dish is the super creamy sauce made with cashew nuts.
Grilled Tuna Steak:
Do you prefer fish over chicken? No worries! If you are a Pescetarian, here's an option for you as well. Everyone loves tuna fish and it is easily available. To make it more delicious you have to marinate the tuna steak with an adequate amount of lime juice, ginger, lime zest, and all other key ingredients. For convenience, check the video given below.
Desserts:
Dinner on a special day is not complete without something sweet. The best way to express love is with desserts. Make his favorite desserts to sweeten the relationship with the person you love. Here are some trouble-free dessert options for you!
Fudgy Oreo Brownies:
You can guess the main ingredient from the name itself. Yes, 'Oreo Cookies'. Everyone from children to adults loves it. Choco chips will add a more chocolaty taste to it. And if you love baking, this is the perfect one for you.
Red Velvet Cookies or Cake:
Both red velvet cookies and cake have become increasingly popular as dessert items day by day. They have a soft, velvety, and red-brown crimson-colored appearance along with a delicious taste. To make it more velvety, whip the egg whites. Here are the detailed recipes.
Lemon Cupcakes With Strawberry:
Cupcakes are really cute and popular on valentine's day occasion. Also, you can add flavors to it as per your taste. But lemon cupcakes are especially refreshing as well as suitable for a dinner date. To prepare the batter for lemon cupcakes, you must add lemon extract along with vanilla extract.
Donuts:
Making donuts at home is easier than you think! Preparing dough for donuts is a little tricky. Flour, milk, and yeast are some key ingredients. Milk is used to activate the yeast. But, you can also use dry yeast if you want. The detailed recipe will help you hopefully.
Tiramisu Chocolate Mousse:
Tiramisu is a coffee-flavored Italian dessert. It tastes great along with chocolate. You can get the taste of cookies and cream within the same dish. Seems tricky? No worries! Here's the recipe for you.
So, your dinner ideas for valentine's day are here. Choose your preferred ones to surprise your valentine.