The past seven/eight years have been an exciting time to build your PC. While it is pretty common to hear about people having their beastly gaming rigs, not everyone has the privilege of owning them. A friend of yours might own a PC worth £ 1,500 or even more, and hear him brag about playing the most high-demanding games of recent times. You might thus be tempted to get a monster PC of your own. The only problem is, you might be strapped for cash. And that is perfectly fine. Not everyone has to be incredibly rich to have the bragging rights of owning a gaming PC. The computer components to come out in the last six years are incredibly powerful and can thus be used to play 90% of recent games. Hence, building your budget PC in 2021 can be an enjoyable thing to do.
You might be compelled to get a pre-built gaming PC. However, those cheap out on essential components such as the Power Supply Unit (or PSU). This can prove to be fatal as a cheap PSU could fry your PC. It is thus more affordable to build one on your own. You could follow YouTube tutorials on how to set up the components inside your case, and they don't take much time at all.
Budget and type of build:
I have decided to go with a budget of around £800 as this is the ideal budget for a mid-tier build. It will provide an excellent 1080p performance at high graphics in most games. I have also decided to go for an AMD build as they provide superior performance while being cheaper. Intel CPUs tend to be expensive and offer a minimal advantage in comparison. Nvidia's GPUs are great, but they are costly and also tend to be low on stock. The Ryzen 3000 series has plenty of speedy cores to handle your multi-threaded apps and the latest games. Hence, going with AMD components is the smarter thing to do.
Components for building your own budget PC in 2021: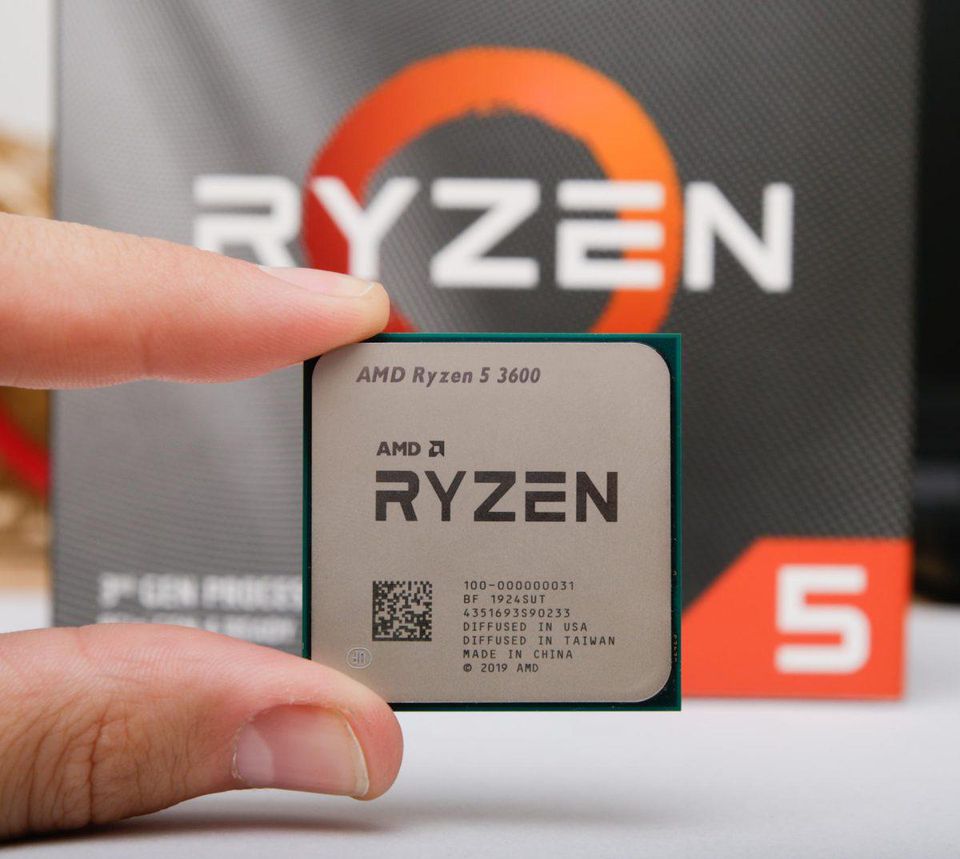 Easily the best CPU for my guide of "building your own budget pc in 2021" due to its fantastic performance relative to its price, the Ryzen 5 3600 is a fantastic candidate for mid-range gaming. It provides superior performance to that of its Intel counterpart, such as the Core i5 8400. It also has a slick-looking stock cooler.
This processor features six processor cores, 12 threads, and an astonishingly efficient 95W TDP. It is built with PCIe 4.0 x16 and also provides DDR4 3200MHz memory with two memory channels. The CPU is excellent at monitoring energy consumption and temperature. It also works with your motherboard to boost clock speeds and lets you overclock with a single click.
You could also opt for the Ryzen 5 2600 or the Ryzen 5 3600X as alternatives. However, the former is slower than the 3600, whereas the latter costs a lot more for a tiny increase in performance.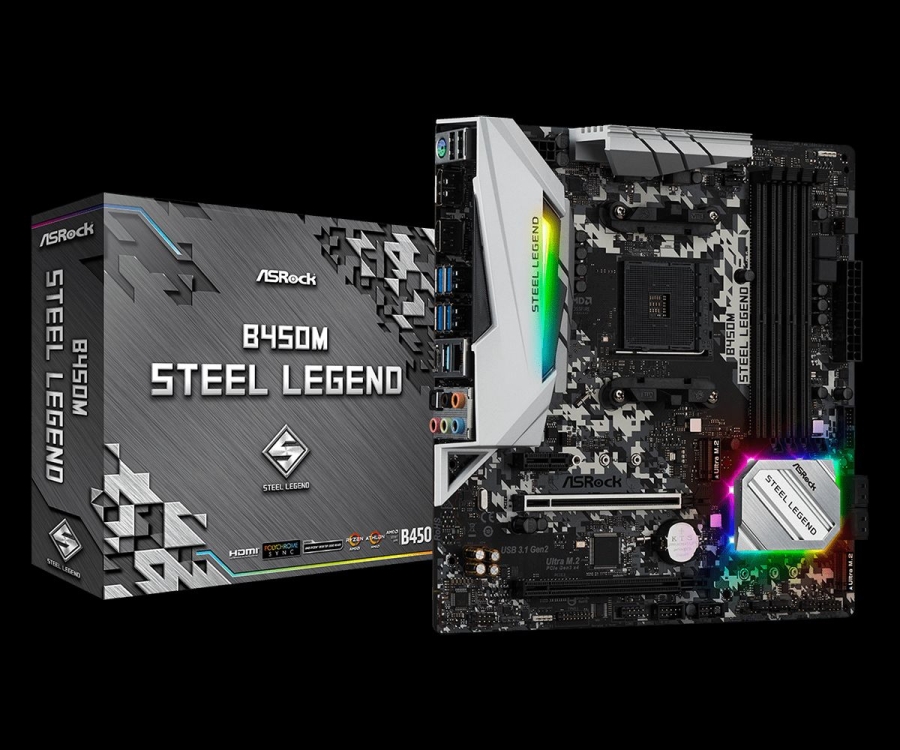 One of the best things about AMD builds is the compatibility of several motherboards with it, unlike Intel. This is a reliable motherboard that delivers everything you need to run a Ryzen 5 3600. It isn't necessarily pretty looking, but it gets the job done. No one is going to take a closer look at your mobo anyway.
It supports DDR4 3533+, has an HDMI graphics output, and has a pair of onboard Type-A and Type-C USB 3.1 Gen2 ports built on the rear i/o for supporting next-generation USB 3.1 Gen2 devices and to delivering up to 10 Gbps data transfer rates.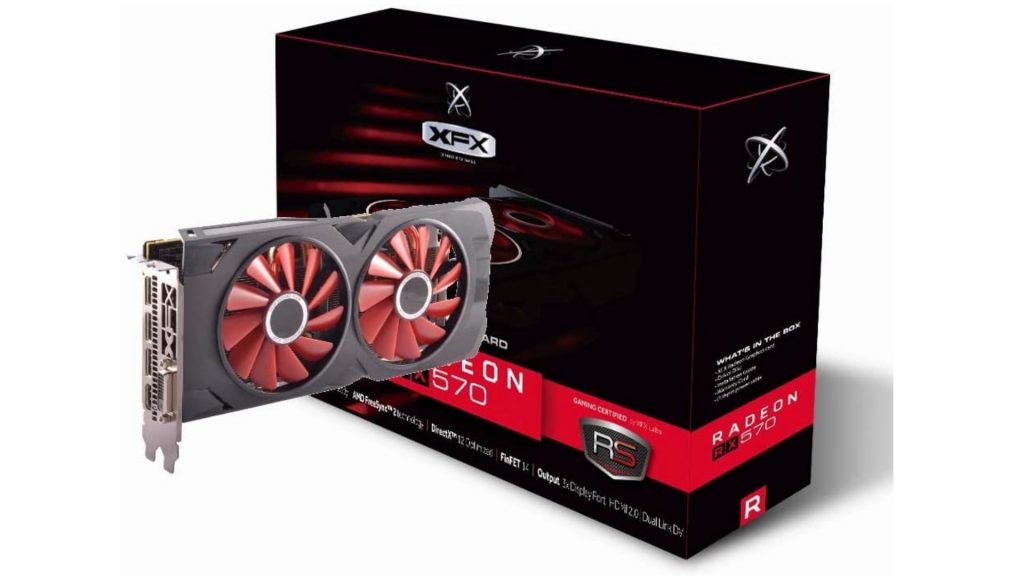 The SAPPHIRE PULSE Radeon RX 570 is the beating heart of a gamer's PC. It provides an excellent 1080p performance and is a great alternative for the Nvidia GTX 1660. It pumps frames with superb efficiency, delivering smooth and stutter-free gaming in ultra details.
This GPU supports crucial next-generation API features and the latest display technologies, like HDR and Radeon FreeSync 2. It has Dual-X cooling, which helps to keep temperatures under control. Under light workloads, the fans won't spin at all, leading to no noise created. They also restart when you start a new game, ensuring that the GPU stays cool.
For the mid-range build, this GPU provides excellent performance-to-cost and is suitable so long as you aren't trying to push 4K resolutions.
It is worth noting that the prices of GPUs have been fluctuating in recent times due to the shortages in supply in several countries, including the UK. This certain price is due to drop once the GPU market returns to normal.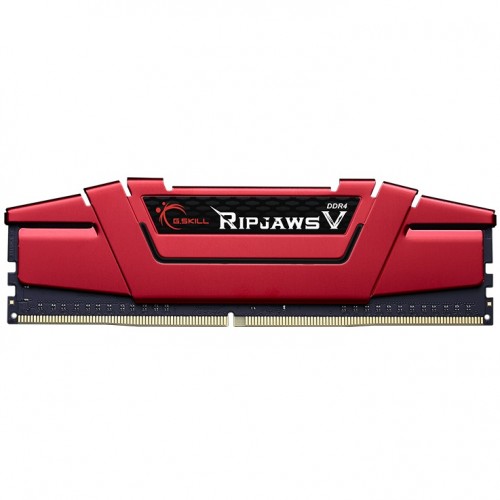 The G.Skill Ripjaws V 16GB DDR4 3200MHz RAM is fantastic for the build we're aiming for. RAM prices are at their lowest nowadays, which is excellent news! Since we're also going for a mid-tier build, it is best if we buy non-RGB RAM. The main goal is a gaming memory of DDR4-3000 or higher, with as low a CAS latency as possible. However, here's the catch: it comes at a reasonable price. This is the RAM I went for when I got my budget build, and it was excellent in terms of performance.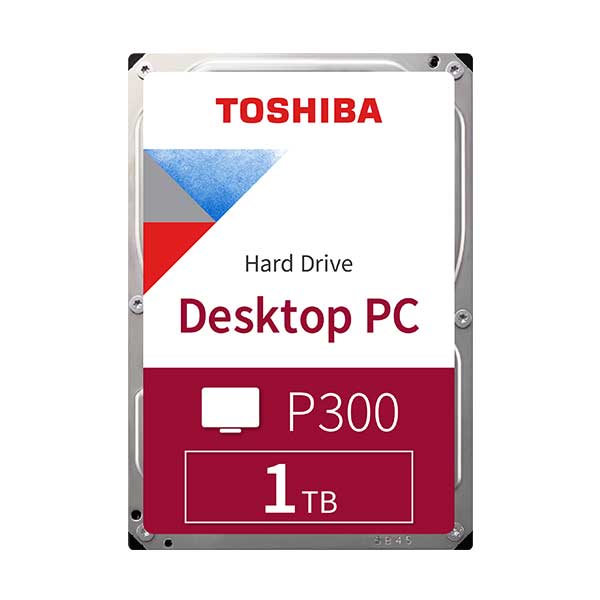 While most setups consider Hard Disk Drives optional, I think it is a good idea to keep one considering the size of most PC games nowadays. The Toshiba 1TB 7200RPM SATA HDD is an excellent choice for this. It uses Advanced Format, and leverages a best-in-class power management technology. This HDD has 6 Gb/s SATA interface drives that deliver 7200 RPM performance. You could get cheaper HDDs, but this particular one offers better speed and reliability than its counterparts. They are designed to allow manufacturers to leverage the benefits of the latest components and operating systems to deliver high-performance, high-capacity, power-efficient systems.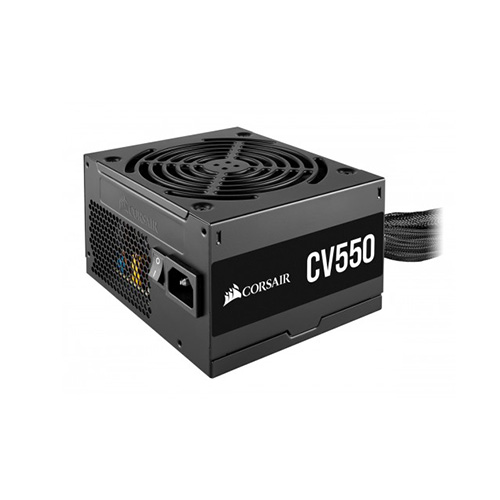 It is vital to make sure that the PSU is of good quality. Cheaper ones have lower quality capacitors and other internal parts, which increases their likelihood of breaking & causing damage to your PC. It could freeze or simply restart from time to time. This is why we decided to go for this particular PSU. It provides enough wattage (550 Watts) to run your desktop. Corsair has a renowned reputation. Their well-deserved reputation for its power supplies and the CV550 comes at a reasonable price and delivers 80 Plus Bronze efficiency.
It comes with a low noise operation and a compact design. It also has black sleeved cables and a black powder-coated casing that seamlessly fits your PC's style.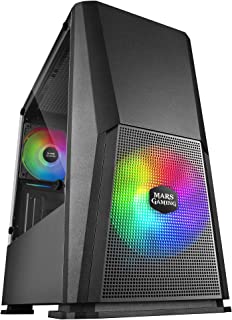 Because this is a budget build and we're skipping RGB components for performance over aesthetics, getting a slightly cheap casing with decent airflow is better. This particular case is a great option. With this case, you build the PC which suits you the best with various available slots and ports. It has an adequate number of HDD and SSD slots, and you can always take advantage of its tool-free access which makes it easy to install and swap outdrives. You can also connect various peripherals to the dual USB ports located on the front panel's external side.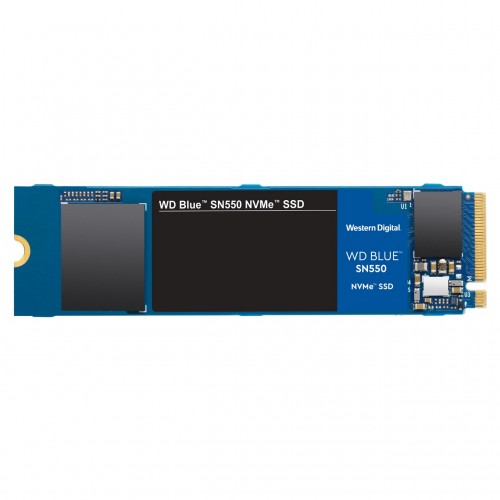 The WD Blue SN550 250GB High-Performance M.2 NVMe SSD offers swift access to your data, and this particular SSD delivers that snappy response at an exceptionally agreeable price. Along with your 1TB HDD, it provides enough space for your operating system, applications, and a handful of games. This M.2 SSD will offer flexibility in future upgrades, so it is an excellent option.
The pc build adds up to a total of £ 819.95. The price should drop even lower once the GPU shortage in the market is resolved because the graphics card I mentioned goes for around £150 under normal circumstances. If it seems a bit too much, you could opt to go for a cheaper CPU, such as the Ryzen 3 3200G, and choose to use its integrated graphics and not buy a GPU for the time being. Ultimately, you're still getting yourself a more than capable gaming rig; hence, your wish to build your own budget PC in 2021 would still be a dream come true.