You know, how there are some shows which are so ridiculous, so over the top but you can not help but get absolutely hooked to them? Netflix's Outer Banks is just that for me.
Outer Banks is this ridiculous teen drama that centers around a treasure hunt. It's something like The O.C. meets The goonies. With a lovable cast of characters and a fast-paced storyline, Outer Banks season 1 was everyone's favorite escapism during the lockdown of 2020.
For anyone who hasn't watched the show or has forgotten about it, here's a quick recap.
The story follows teenager, John Booker Routledge Jr. or John B (played by Chase Stokes) whose father, Big John Routledge, has been mysteriously lost at sea for the last nine months. But John B and his friends JJ (played by Rudy Pankow), Pope (played by Jonathan Daviss), and Kiara (played by Madison Bailey) get a major clue when they find Big John's old compass and are set off on a treasure hunt for the royal merchant. Along the way, they befriend Sarah Cameron (played by Madelyn Cline) and the adventure begins.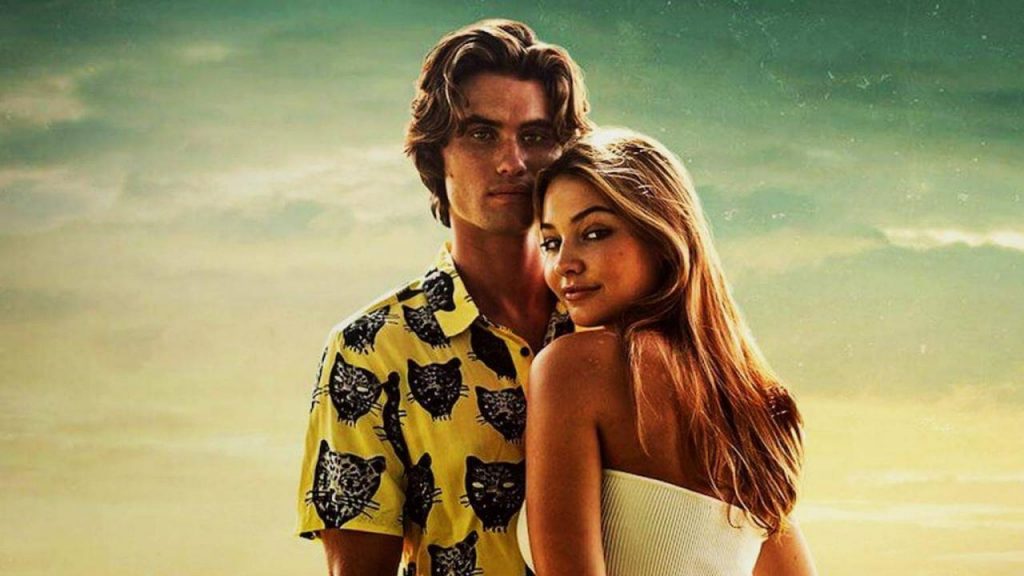 And now exactly a year later, season 2 aired on Netflix this 30th July.
With a few new additions to the cast of characters and a brand new treasure hunt for our favorite pogues, this season was even more chaotic than the last one.
Here's my quick review of what I liked and didn't like about the latest season of the show.
(THERE'LL BE MAJOR SPOILERS FOR SEASON 2. DO NOT PROCEED IF YOU DON'T WANT ANY SPOILERS)
WHAT I LIKED :
THE FRIENDSHIP BETWEEN THE POGUES
There's no denying that the pogues & the dynamic between them are what makes the show. You watch them interact and automatically want to be a part of their friend group. Their friendship was definitely what hooked me to the show in the first place. And they were better than ever in the second season!
We start off the second season with JJ, Pope, & Kiara presuming John B & Sarah are dead, and John B & Sarah being runaways in the Bahamas. It's all sorts of tumultuous. But the story really picked up when they finally reunited in Charleston. The reunion scene alone makes me feel so emotional.
And even when everything is going downhill and the plot is all kinds of ridiculous, the group being together and having fun is when OBX is at its best.
Their friendship really warms my heart. The way they care for one another and support each other is definitely the thing I loved seeing the most in season 2.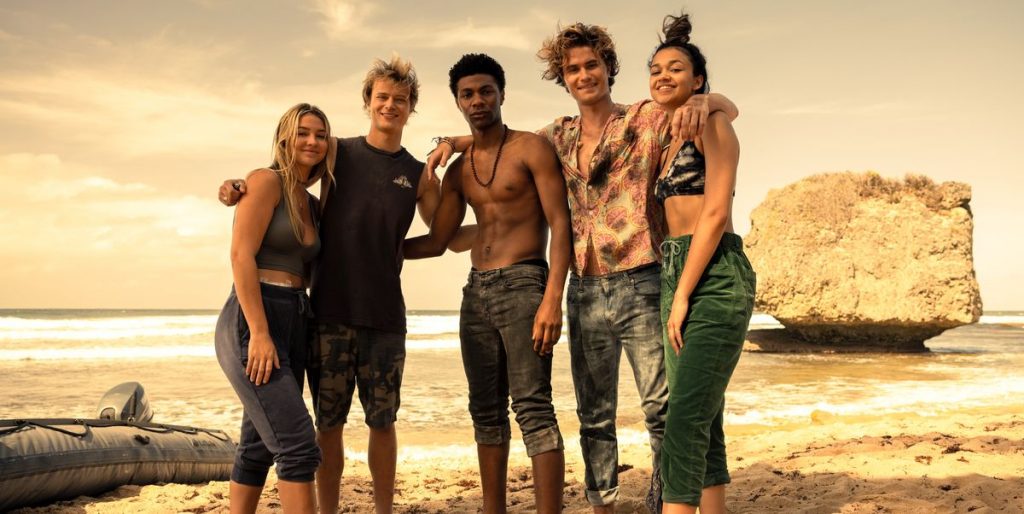 RAFE CAMERON
All of the cast members are fairly good actors. And they've really improved since season 1. They really upped their game for the latest season. But nobody, and I mean nobody, did it better than Drew Starkey as Rafe Cameron.
Rafe Cameron is hands down one of the best characters of the show. Not in an omg-protect-him-at-all-cost kind way but an objectively interesting and layered kind of way. Does that make any sense? Well, it does to me. And he definitely was one of the best parts of season 2
I hated his guts in season 1 for being such a douchebag for no reason and then messing it all up by the end. But this season really dug deep into Rafe's psyche. He is not just a villain who ruins the day but a truly a messed-up character who needs actual medical help. I genuinely felt scared every time he came on-screen.
Drew Starkey really knocked it out of the park this time. He is an immensely talented young actor who deserves more hype. I'm really excited to see what the future holds for him.
THE PACING
As someone with an attention span of only 0.5 seconds, I need a fast-paced storyline to keep me hooked. And Outer Banks was just that. Season 1 might have had a little bit of a slow start but that wasn't the case for season 2 at all.
From the very first episode, we're headed for a crazy roller-coaster ride. The plot kept on moving, moving, and moving. It was so chaotic and so fast-paced that I couldn't keep my eyes off the screen even for a second. And that is exactly what someone like me needed.
It's the perfect action-packed season and it is the perfect escapism show for me.
WHAT I DID NOT LIKE:
LACK OF JJ MAYBANK
JJ Maybank is definitely my favorite character on the show. In season 1, I instantly was taken by his impulsive nature and comedic one-liners. But there was more to JJ than that too. He is such a multilayered character and Rudy Pankow's charismatic performance just makes him all the more lovable. And that is exactly why he is such a fan-favorite on the show.
But season 2 kind of treated him like a side character. He was pushed to the bylines and was made out to be just comic relief. We didn't get to see any real development until episode 5. Only in episodes 5 & 8 was he finally treated as one of the mains.
Though I understand that this season is more focused on Pope & Sarah and not every character can get equal screen time. The lack of screen time for JJ was pretty disappointing to me.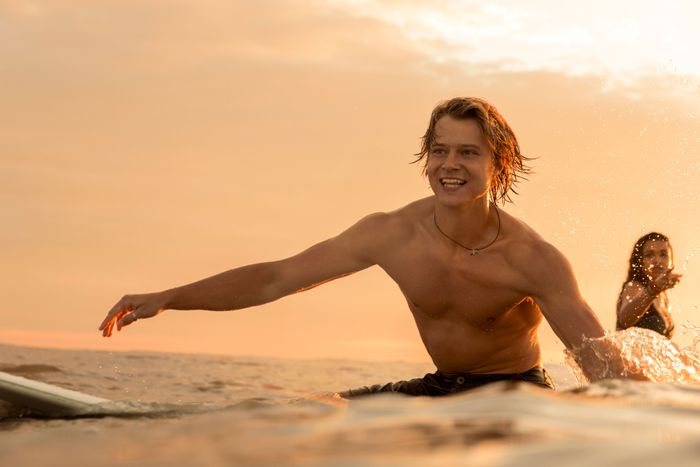 CAN'T THEY JUST STAY DEAD?
Halfway through the season, we got to see the demise of Ward Cameron (played by Charles Esten). And I'm not gonna lie, I didn't buy into that storyline one bit. I have seen too many shows and movies to know that no dead boy = not dead.
So when he turned out to be alive and well, I wasn't surprised or disappointed. It was predictable.
But the reveal of John B's father Big John being alive?!?! That sure did surprise me. And not in a good way at all. It felt very soap-opera-y to revive a character that's been dead for the whole season and who in fact is the reason for all of this trouble in the first place.
This plot twist really made no sense to me. I hope they can give us a fairly good reason for why Big John put his own son and his friends through all this hell in the first place.
I really wouldn't be surprised if Sheriff Peterkin or Scooter Grubbs turned out to be alive in the next season as well.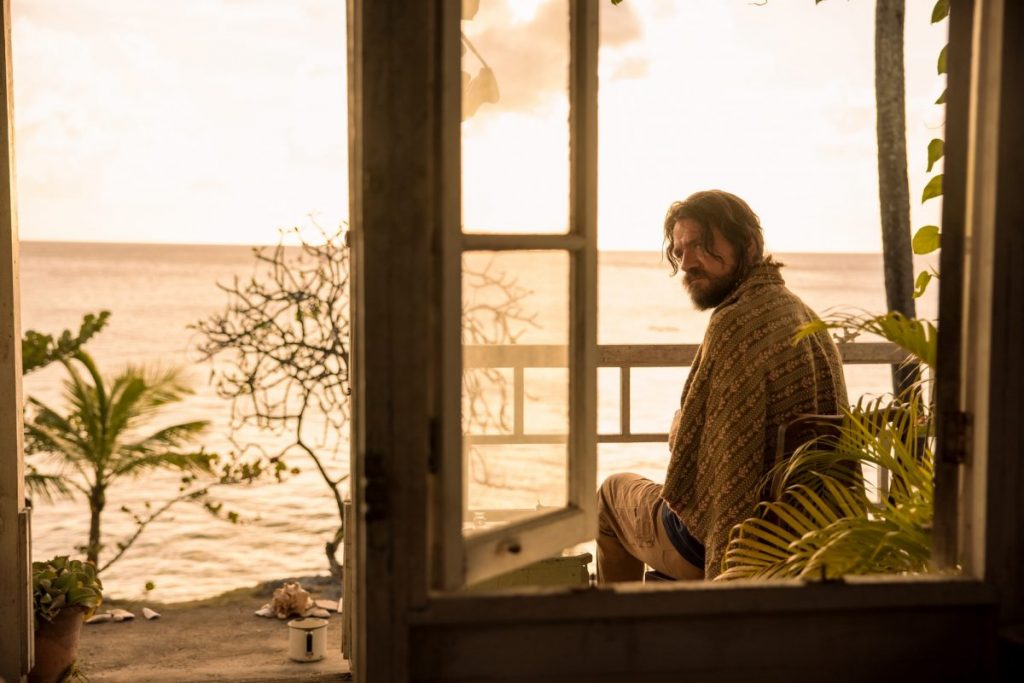 ---
All in all, Outer Banks definitely continues to be one of my guilty pleasures. I was in a way more invested in the 2nd season even more than I was in the 1st season. Even though, objectively, I think season 1 was stronger. Nonetheless, the 2nd season is worth a watch.
If not for anything then watch it for Drew Starkey's amazing performance as Rafe Cameron. Oh and also for JJ Maybank.