Keeping up with fashion may seem torturous if you're someone who always wants to look presentable but doesn't want to invest much time on it. It's not easy to look proper for every day-to-day activity without any hint of fatigue. Moreover, there could be days when you don't even have the strength to get yourself out of bed, even though you have an event to attend. Girl, I getchu! However, you cannot give up on fashion. After all, if you looked good, then the day wasn't "that bad", isn't it? 😉
The basic pieces
Get your hands on the basic pieces and put them on in a semi-formal way to look sophisticated with minimum efforts. These items build the foundation of your look:
Plain Tees
Blue/washed jeans or Black/White pants
Short striped tops/dresses
Ribbed Tees/bodycon
Turtle-necks
Tuck the tee's in and change your appearance instantly. Do a side or front knot. Pair the items with statement pieces to vibe with the event or the activity of the day. The basic pieces put together can give you a minimal yet fashionable look for any time of the day.
The wardrobe must-haves
Build your wardrobe with items that can immediately elevate your look, even if you are in a hurry. For the ones always on the go, this fashion-hack should be the top priority. You don't wanna be like "ugh! I am out of clothes" before an important meetup. Having these pieces not only makes you time-efficient but also gives you a wide range in the closet to mix and match from. The wardrobe must-haves are:
The basic pieces
Statement blazers
Tops with unique sleeves
Pants with unique cuts
Plain skirts
Floral prints
Elegant black/red mid-length dress
At least 3 shades of formal pants
High-waisted pants/mom jeans
Trench coats and Jackets
A statement blazer paired with blue jeans and a basic tee can make your look edgy effortlessly. Put on a dress/top with a unique pair of sleeves, to divert the attention from the parts of your attire that don't stand out. If it's for a night event or a formal setting, throw on a red/black mid-length dress to look all in all elegant with minimum efforts. Skirts and floral prints can make you look vibrant and fresh.
Go monochrome
Monochrome style is super sleek and super in! Just put on pieces of the same colour, with maybe a little variation in shades, and that's it. Your look is set, and so is your day. Layering the outfits works great for a monochrome look. Pieces with neutral tones look fabulous when layered for going monochrome. So does the darker shades. A monochrome look is fashion-saviour for the ones having a dominant colour in the closet.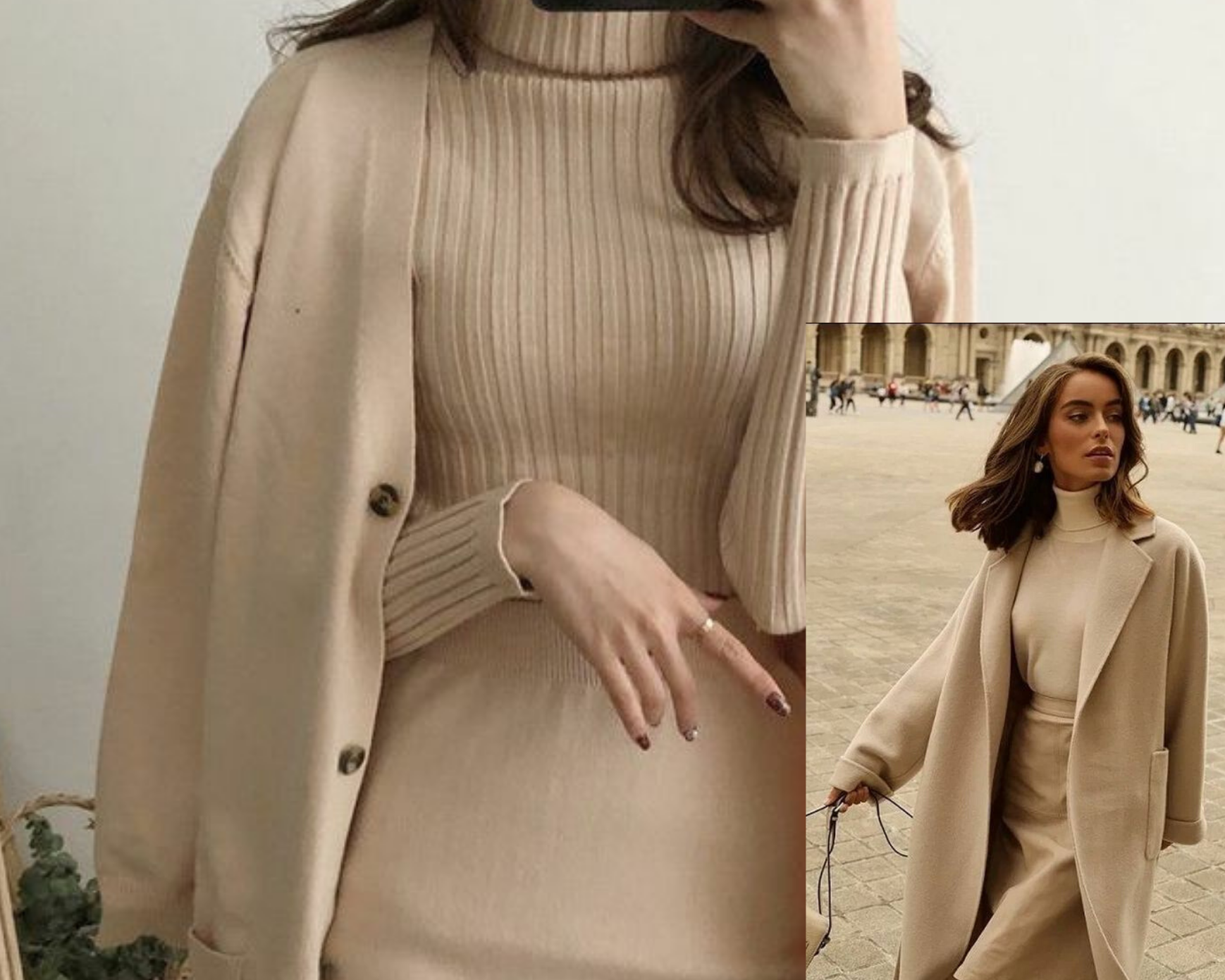 Repeat outfits
Gone are the days when people stressed about having to repeat an outfit. If you have worn something before that not many people have seen, wear it again. Wear it, even if a lot of people have seen it. Wear it whenever you want, if people have complimented it and you know it will boost your confidence. Consider mixing and matching the pieces to repeat like a pro, and it won't be noticeable.
Accessorise like a pro
When it comes to accessories, the less is more. However, make sure to put on pieces that complement your attire and looks an extended part of your body and not just a foreign element. You can build your daily-wear accessories collection that's going to complement no matter what you wear. You can also wear a statement piece that's eye-catchy and makes you look super stylish.
Golden accessories
Silver accessories
A watch
A statement bracelet or cuff
Stud earrings/hoops/small dangling earrings
Stone rings
Belts
Aviation sunglasses/vintage sunglasses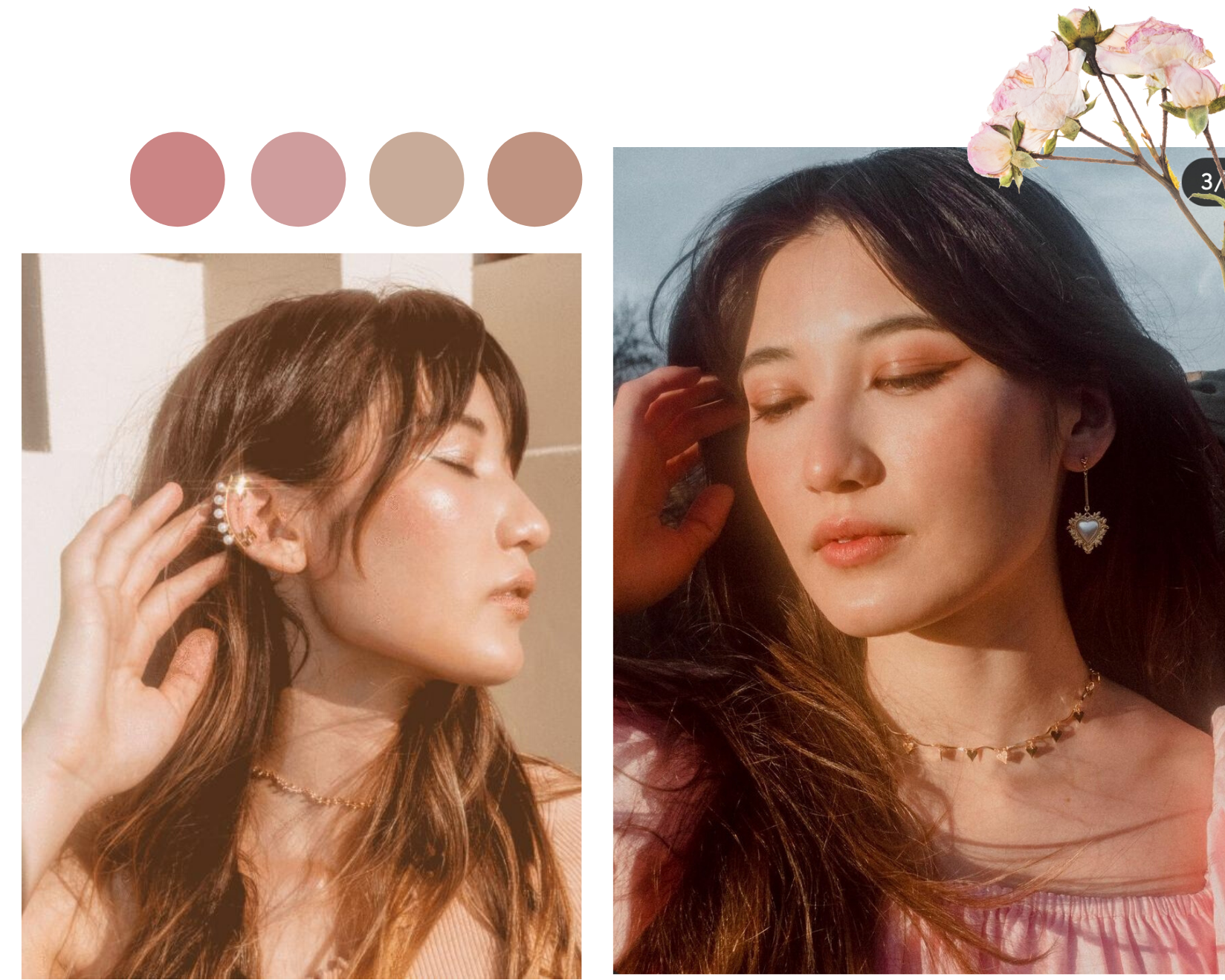 And do not forget the bag. Bags are investments. They can serve you for ages no matter what the occasion is. Even then, make sure to have your collection categorised based on casual, formal, and special events so that it is easy for you to choose.
When in confusion, wear your favourite colour
Whenever you feel the need to boost your confidence, throw on your favourite colour. Because it will make you feel good, and when you feel good; you look good! Your favourite colour or shade can reveal a lot about your personality. So make your go-to colour work for you. However, don't let it dominate your closet. Be open to trying on different colours for a change in look and mood.
Go For A Dewy-Make up
Dewy make-up goes with anything and everything. The base doesn't change much on your face. It only enhances your natural facial features. 10 minutes, sometimes, can be more than enough for the completion of a dewy make-up, including the skin-care part.
Essentials for a dewy look:
A BB cream/foundation and concealer
Lipstick, you can use it as a blush as well.
Eye-primer, liner and mascara.
Face powder
A highlighter, you can use it on eyelids as well.
If you are still not interested in any of these, then just put on red lipstick to give a pop of colour on your lips. A red lip look can never go wrong.
Finally The Shoes
Sometimes, people notice the shoes first, before even looking at the face. Your shoes reflect your economic background above all. Your shoes tell the most about your personality. Just like bags, shoes are investments too. On top of that, wearing shoes that feel comfortable is good for health, so there's no compromise on that. Make sure you have enough comfortable pairs in your collection, including the statement ones and casual ones.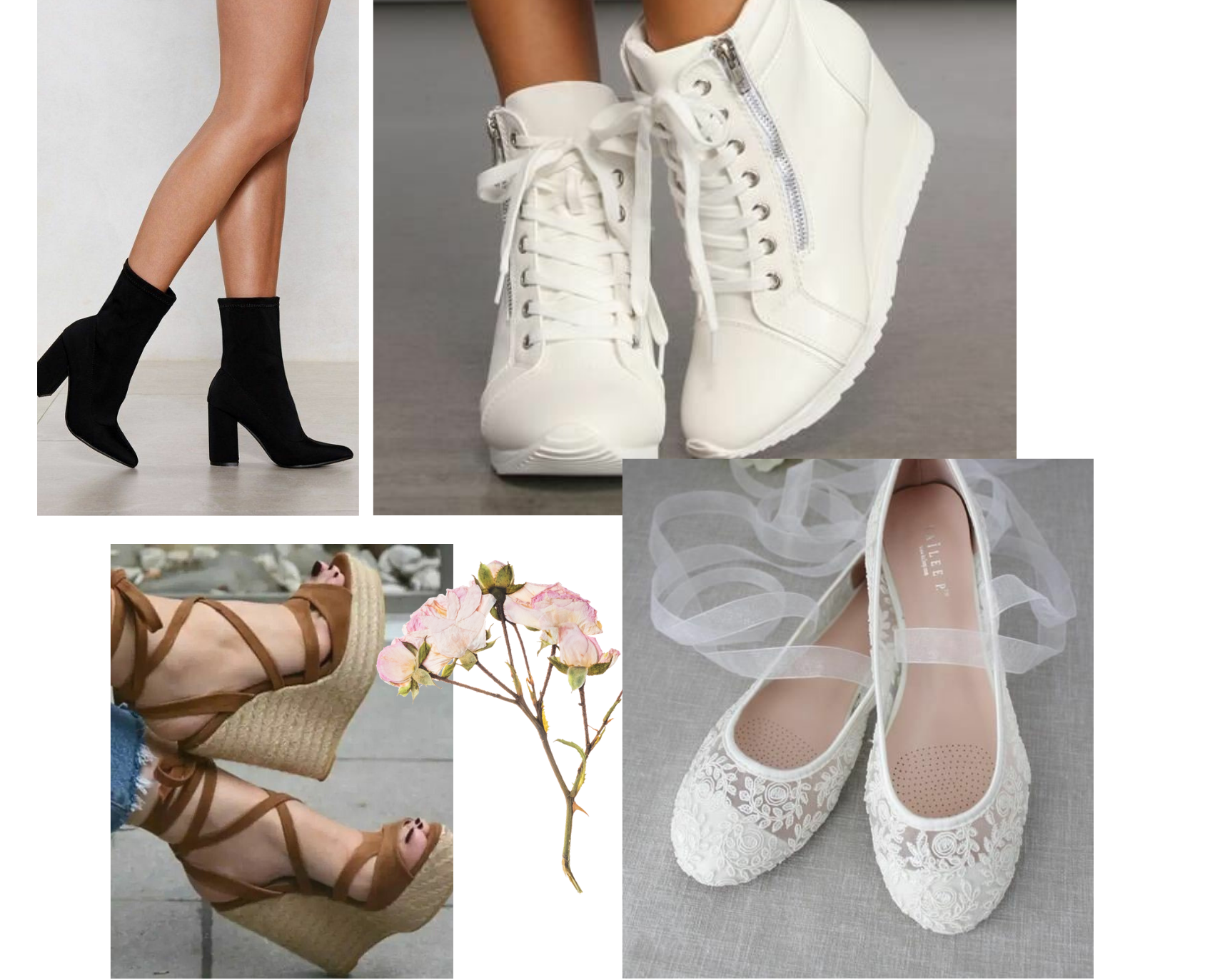 Must-haves:
Sneakers
Flats
Ballerina shoes
Wedges
Ankle boots
Wearing heels may involve physical issues, so we don't recommend that. Fashion should be all about being comfortable, expressing yourself, and your taste. Lastly, always remember to put on your million dollar smile. There's no trade-off for that.