It's October already, and Halloween is right at the corner. That being said, finding the perfect Halloween look for yourself can be wildering. But worry not! we have prepared a list of some astounding Halloween looks created by super talented makeup artists. These looks are very creative and trendy for you to take inspiration from. The best part? You can easily DIY them at home!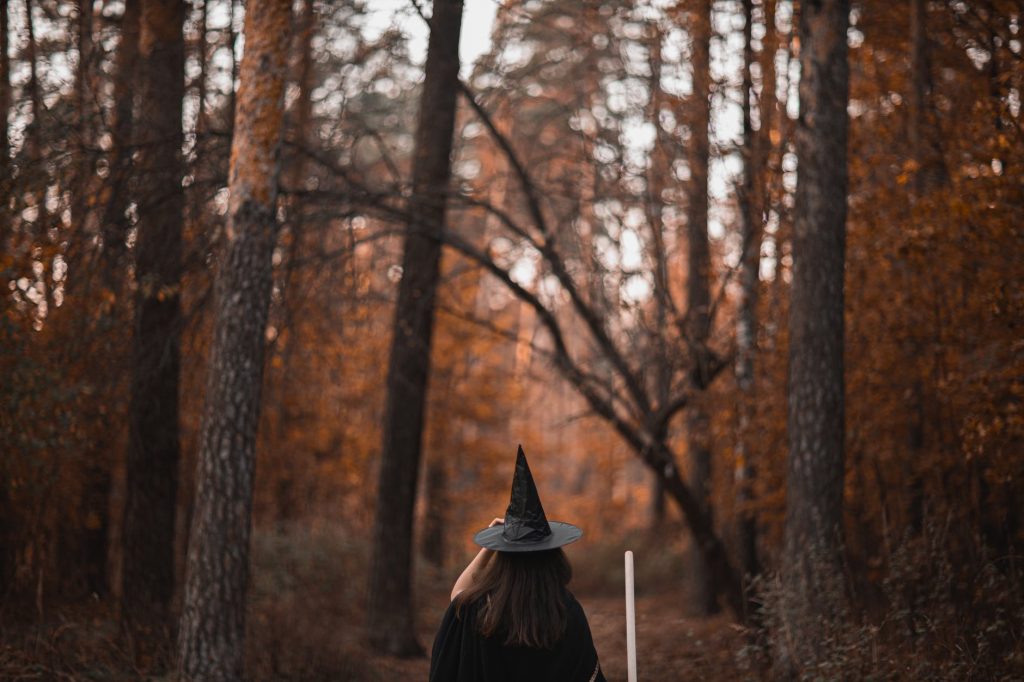 You heard it right, it is spooky szn! Halloween is one of our favorite events in the year. I mean, what's there not to like? we get to dress up as your alter ego without having others judge us.
Jokes apart, keeping the current circumstances in mind, this year's Halloween is going to be different from others. We will have to abide by quite a few restrictions in terms of the celebrations, but hey, that doesn't mean it can't be fun, right?
Considering the social distancing, and party restrictions in mind, we'll have quite some time to spare at home. So why not dress up and take cute(rather eerie) pictures for Instagram? Deciding whether you want to look terrifying or like a cutesy little princess is the hardest part. But here is a list of some easy-to-do Halloween looks that you can look into
Sugar Skull
If you want to look scary yet somewhat enticing, sugar skull is the look for you! Sugar-skull makeup is super easy and fun to do. You just have to play around with some colors, and ta-da!
This sugar skull look created by the famous YouTuber Melissa Alatorre is something that you have to try this Halloween. What we love about this look is how the added flower crown is giving us a full-on Frida Kahlo vibe!
You can also give it an artistic bent and bejewel your sugar skull look.
Evil Clown
Halloween without that one person dressing up as an evil clown is incomplete. The evil clown look tops our list of the most easy-to-do last minute makeup ideas.
Here's an absolutely eccentric evil clown look created by our favorite sister James Charles and the social media sensation, Avani.
The best part of these looks is that you can play around with colors and get as creative as you want. We can't help but add this glam clown look created by a super talented Bangladeshi Instagram blogger, Mayeeshasam, to our list!
Since you can already fathom, we can't get enough of Evil clowns this year, so here's a gory version of the look
The fortune teller
Wanna get that evil yet enchanting look on this Halloween? we got you covered! here's a look for you to take inspiration from
The Dead Bride
Here's a look you can try to pull off with your boo
Can't get rid of your inner desi queen? Here's a clue: you can be a Desi bride without a BOO! (pun intended)
Pop Art Makeup
So, you wanna create a Halloween look that won't give you the creeps? Here's a pop art inspired look created by our favorite YouTuber/Makeup artist @nikkitutorials!
Broken Doll
A cracked broken doll is one of our favorite last minute halloween looks. There is nothing as creepy as a living broken doll so you might as well dress up like one.
Nurse Ratched
If you have binge-watched Netflix's Ratched just like we did, Nurse Mildred Ratched just might be the look for you. We cannot get enough of how accurate this makeover by @_judegrey_ has turned out.
Wednesday Addams
There's barely anyone who hasn't loved watching The Addams Family as a child(in my case, even as an adult!). Wednesday Addams is the easiest DIY Halloween look that you can create from your wardrobe. Here's a Wednesday Addams look created by the fashionista @littolnoonie2.0 and we are shaken by the uncanny resemblance.
Vampire
You can never go wrong with a vampire makeover on Halloween.
Get your inner bad boy mode on by dressing up as a vampire this Halloween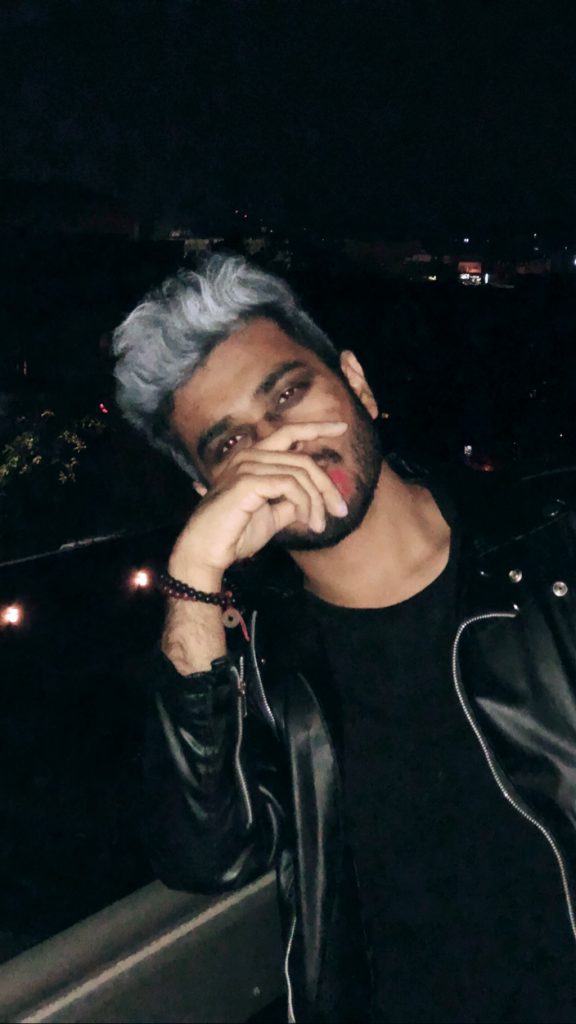 Spider Illusion
Get your spider illusion eye makeup on to give 'em the creeps. Here's a look created by James Charles you can take inspiration from, our favorite artist when it comes to creative makeup. Plus point: He did the makeup on Madison Beer!
Maleficent
You can easily pull off a Maleficent inspired look with some red lipstick and an all-black outfit.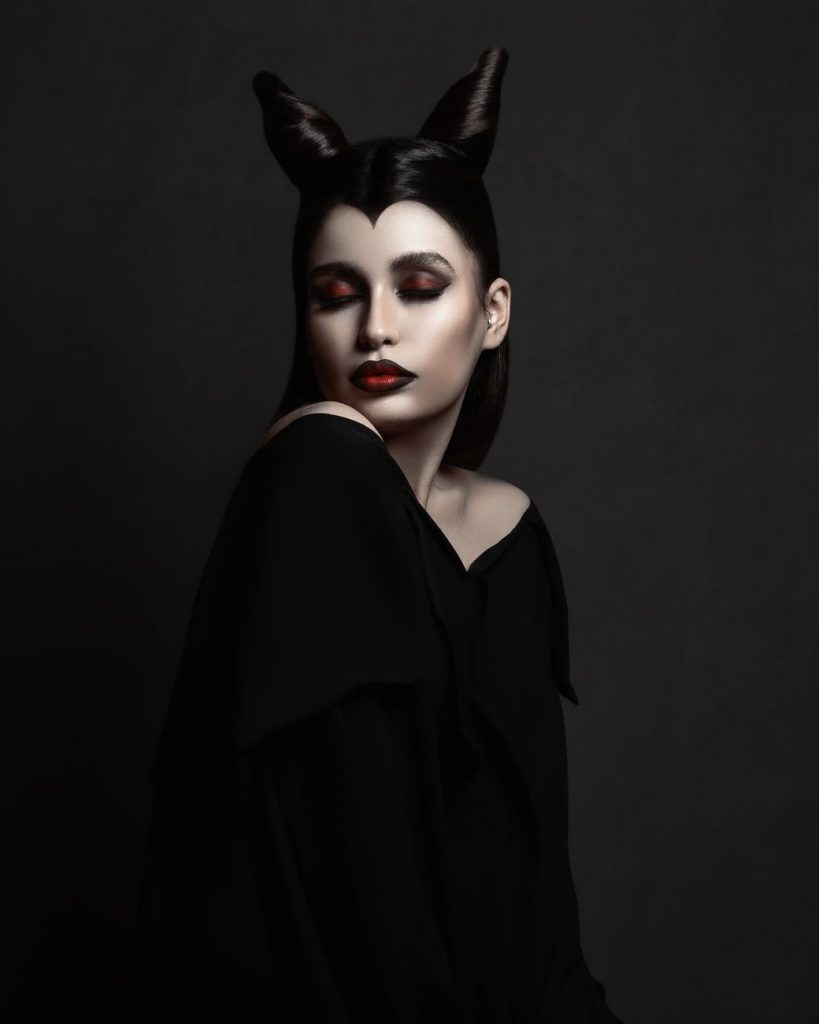 Honorable mention
Before we end our list of looks you can take inspiration from this Halloween, we can't help mentioning our favorite celeb Halloween look created by Joe Jonas and his wife Sophie Turner in 2018.
Even though halloween is going to be different this year due to the pandemic, you can still have a little fun by yourself by dressing up. Maybe call a few friends over. Take cute pictures. Above all, remember to stay safe.