Veganism is a Lifestyle and not just a Diet.
Suppose you invite someone home, but he follows a vegan diet. Or the person you love is a vegan. What recipes can you cook for her? Fun fact: the terms 'vegan' and 'vegetarian' have different meanings. Many people get confused between a 'vegan' diet and a 'vegetarian' diet. However, while vegetarians still eat dairy products, eggs, honey, and most animal by-products, vegans don't.
If you're someone who is new to the vegan lifestyle or someone who is planning to start it; you must have a lot of questions on your mind. Here is the most asked one-
How vegans make up for the lack of meat?
As mentioned, this is the most asked question. Without meat vegans often have a deficit of vitamin B12 and iron in their body. However, a handful of nuts can fulfill the deficit. Also, there are several options for vegan meal ideas. The advantage of following a vegan diet is that you will notice a healthy decrease in cholesterol, blood pressure level. In 1999, research showed that vegans are 24% less likely to have clogged arteries from saturated fat and cholesterol. All credit goes to vegan meal ideas!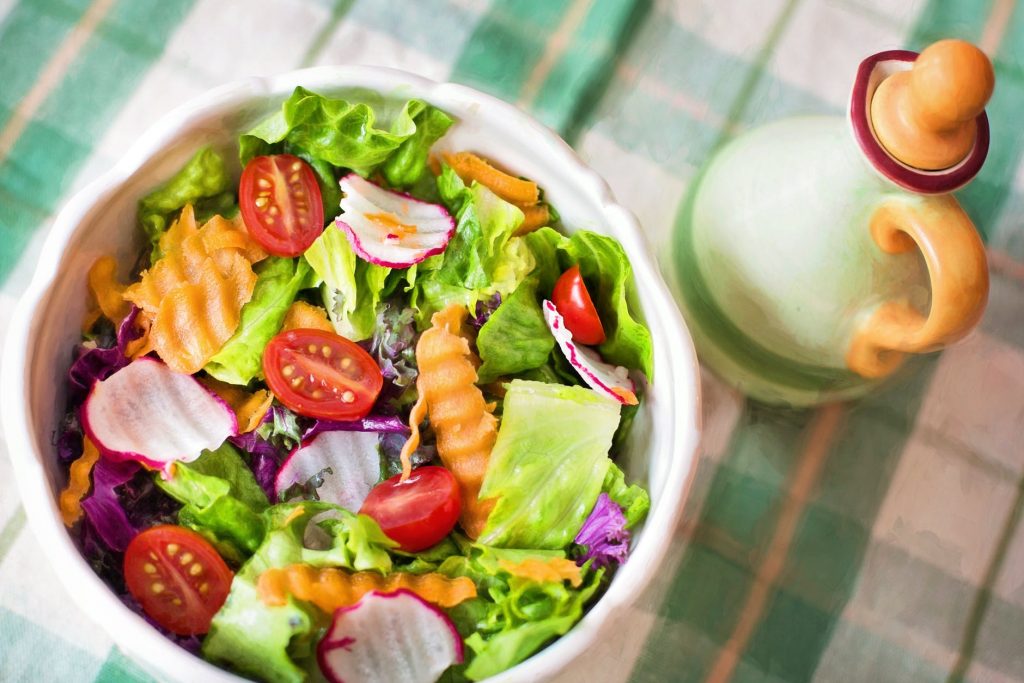 Another concern is due to a lack of meat and dairy products you might have a calcium deficit in your body. But, you can combat this as well. Boost your intake of leafy greens such as kale, broccoli, and other high fiber vegetables.
Are you confused to pick up the right vegan meal ideas for you? Here's the easiest guide to choosing vegan meal ideas!
It is a universal truth that breakfast is the most important meal of a day. It provides the body and brain with fuel after an overnight fast. According to the World Health Organization(WHO), having breakfast every morning and daily fruit consumption are the two of the most important healthy habits. Now, let's look into some vegan meal ideas for breakfast.
Vegan French Toast
This is the easiest option for morning breakfast. But there is a difference between vegan and normal french toast. As we all know, to make french toast, eggs are a key ingredient. But vegans don't eat eggs. Your batter for egg-free vegan french toast includes soy milk, ground flax seeds, cinnamon, maple syrup, and so on. You can add a little bit of baking powder if you want. Here's the full ingredients list mentioned below.
Green-Rainbow Smoothie Bowl
Do you want to start your morning with lots of fruits and vegetables? Well, this the perfect option for you. All you need is avocado, apple, ripe mango, spinach, and almond milk. You can add berries such as blueberries, strawberries, raspberries as per your taste. All of these fruits are a great source of both vitamins and minerals. Eating fruits and green vegetables in the morning will stimulate your digestion and boost your immune system.
Coconut Milk and Banana Pancakes
Again, you need eggs and milk for pancake batter. but if you are a vegan, I have a secret to make your pancake soft and fluffy without eggs, milk even butter. That is to add an adequate amount of baking powder to it. You can add vegan-friendly coconut milk to your batter. These vegan-friendly pancakes are simpler even better! Along with fruits and banana topping will make it tastier.
Vegan Skillet
This item is fully loaded with lots of high-fiber vegetables. This is the perfect choice for energizing your days in the morning. You can customize the vegetables as per your taste. Add vegan-friendly sauces, black beans, chickpeas that will supply protein to your body. You can use avocado or salsa as a topping. Here's the full recipe along with the ingredients list for you.
A lot of people neglect lunch due to their busy schedules. However, this can cause health damage eventually. Another fact is that non-veg people can pick up a burger or any fast food for lunch easily. But, if you are vegan, it is difficult for you to choose items for lunch.
No worries! Here are some vegan meal ideas for lunch. Choose as per your preference.
Chickpea Salad Sandwich
This is one of the simplest recipes for lunch even if you are vegan. Lots of people love chicken sandwiches. If you are a vegan you can transform those chicken sandwiches you used to love into vegan-friendly chickpea salad sandwiches. It is super simple and delicious. You can prepare it within less than 10 minutes!
Vegetable Olive Wraps with Mustard Vinaigrette
If you are looking for a new vegan lunch wrap, you can try this one. It is easy-to-make and fully loaded with protein. So, if you are tired after a busy morning schedule, this is the perfect choice to boost your energy level for the afternoon. You can customize the vegetables as per your preference. Also, you can add sliced avocados for better taste. Here is the detailed recipe for you.
Vegan Pepperoni Pizza Pnini
The name of the recipe sounds weird, right? You might be wondering that is it possible to make vegan-friendly pizzas? The answer is Yes! Vegan pizzas are healthier because there is no saturated fat in them. All you need is plant-based ingredients for your pizza dough and topping.
Vegetable Herb Pasta Salad
If you are a pasta lover but vegan, this is the perfect choice for you. This is a flavor-loaded juicy recipe. You have to be careful while buying pasta from super shops. Generally, pasta doesn't have any animal-derived ingredients in it. Sometimes 'eggs' are mentioned in the ingredients list. Avoid them if you are vegan.
This is the last meal of your day. So, try to choose a healthy and light meal for dinner. Here are some vegan-friendly options for you.
Black Pepper Tofu with Bok Choy
A combination of pepper and maple syrup dominates the actual taste of tofu. It is a super quick option for you after a long busy day. You can even combine this dish with rice or noodles. Again, you can add as many vegetables as you want to make them healthier.
Vegan Lentil Meatballs with Coconut Sauce
Wait, what? Aren't meatballs prohibited in vegan meal ideas? Yes! Meat or Meatballs are restricted. But you can have lentil meatballs. This is a plant-based easy recipe without too many ingredients. All you need is a lentil, green vegetables, and few spices. Tough they are not real meatballs, but lentil meatballs taste even better. So, before you get more confused, here's the recipe for you.
Vegan Mushroom Risotto
Though it isn't a quick one, it worth the time. But is mushroom vegan? Technically they are not plants. Also, they are not animal by-products. They belong to the Fungi Kingdom. So, you can include mushrooms in your vegan meal ideas without a doubt.
Moroccan Veggie Stew
This is the simplest recipe to cook. After a long day, if you want to have light but healthy food, this is the perfect option for you. All you need is lots of green vegetables. Here's the full recipe for you!
The key point of vegan meal ideas is to follow a plant-based diet and avoid saturated fat in your diet plan. Though a small number of people all over the world follow a vegan diet, it is healthier than any other meal.
Here are some vegan meal ideas for a typical day. Choose yours and happy cooking!